10 Awesome Video Production Companies in NYC (2022)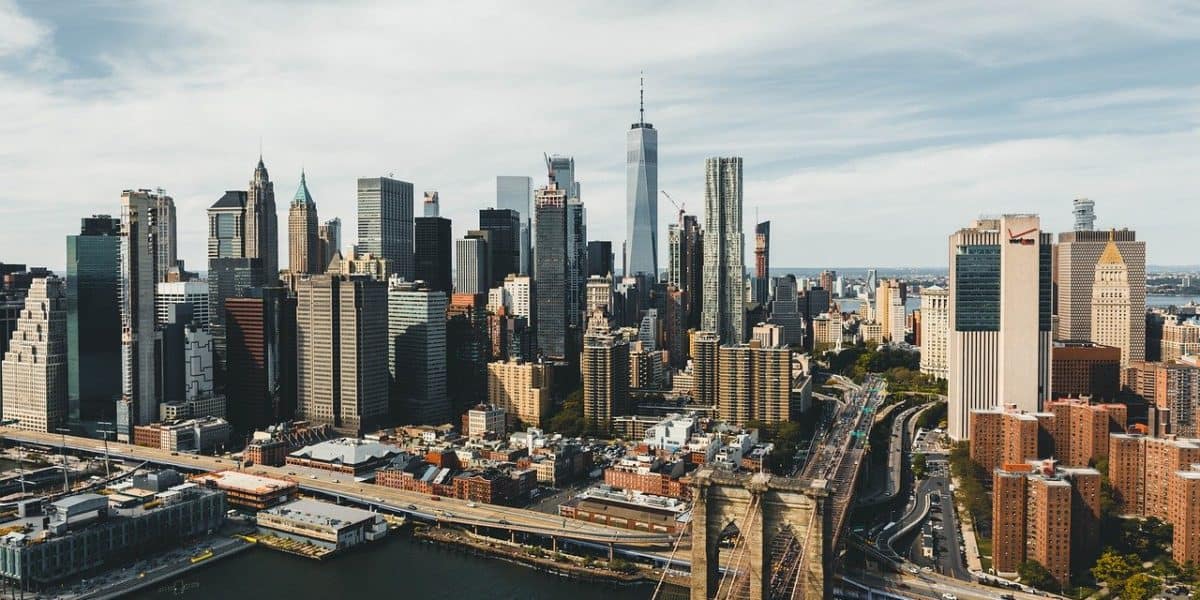 Video production companies in NYC are a different breed than anything you'll come across in Hollywood. While Hollywood has a specific style of fictional narrative projects with polish and beauty in every detail, NYC video production companies focus on real, raw, gritty content. Oftentimes, these companies attempt to mirror the harsh yet wonderful realities of living in the city. They create footage that is authentic and ideal for businesses that suit that aesthetic. The following creative agencies follow that ethos and produce incredible content across virtually every platform.
When you're searching for a location for your next video shoot, remember to check out Peerspace. After all, Peerspace is the largest digital marketplace for event and production venues available by the hour. It's also super easy to use — perform a search for the type of space you need available in any city you want to film in, with thousands of spaces at your disposal. If you're thrilled by the selection, use filters to narrow down the results to your perfect spaces. And voila, you are sure to find a unique venue (or two!) to bring your ideas to life. Without further ado, here are our favorite video production companies in NYC.
A full-service ad agency and video production company in NYC, VaynerMedia is often identified as a social-first ad agency. So what does that entail? Well, they produce everything from broadcast TV ads, documentaries of entrepreneurs' lives, personal branding content, and social media with a message. VaynerMedia has an impressive roster of clients, including Chase, GE, Johnson & Johnson, Unilever, Toyota, and even Apple.
Thanks to their data capabilities as a media agency, the individuals behind this innovative ad agency excel at creative strategy. Combine that with their other specialty, cultural analysis, as a research-driven firm. They have over 200 in-house creatives, including illustrators, videographers, editors, and animators, all ready to create virtually any kind of content you can think of.
Placing a strong emphasis on the art of storytelling, creative studio Pluck produces crisp commercials for TV and digital outlets. They also develop branded content videos and social media video campaigns. The team at Pluck specializes in the creative, production, and post-production aspects of a project from start to finish.
And their client list is equally impressive, including the likes of Westside Rentals, Nova Jacket, Mass Mutual, and CapitalOne. They are also thoughtful in their use of motion graphics, animation, and visual effects. In fact, everything Pluck creates is professional, clean, and, most importantly, compelling content.
The award-winning team at Blue Chalk prides themselves on their cinematic filmmaking and editing skills, and has the accolades to prove their expertise. In their own words: "The heart of all Blue Chalk creative is the care taken in choosing characters whose stories are authentic and powerful. The goal is to apply the techniques and perspectives of the documentary filmmaker or photojournalist to all the work we do."
This approach shines through in their work, with a sense of authenticity present in every frame of each piece they create. If you're looking for a video production company in NYC to produce high-quality, heart-string-tugging content for your brand, Blue Chalk is awaiting your call — or email. In fact, just watch their video entitled "5 Years On" to get a feel for their style as a production company to see what we mean
Brooklyn-based video agency Good Brother specializes in producing unforgettable commercials, films, documentaries, and VR experiences made to stand out. The process starts with creative development and copywriting. And then, their internal team develops concepts and scripts based on your brand's vision and end goal. After that, they hire a production crew with all key roles needed for the concept, meticulously planning every step to stay within budget. Once the concept is shot, their in-house team goes through the full post-production process to produce the final product.
Satisfied clients of theirs include Netflix, Panasonic, Playboy, NBCUniversal, and many other household names. Interested in collaborating with Good Brother on a project? They recommend deciding on the type of video you're looking for and establishing the budget you must work with first. Then they'll work within those parameters, using their expertise to create the compelling content you crave.
With offices in Los Angeles and NYC, Luminoustudios makes beautifully branded content for companies that need a light, fast, and versatile creative team in their corner. Their videos showcase a kind of planned guerrilla-inspired style of filmmaking.
If that sounds like an oxymoron, consider their work as footage of the stunning streets and the lifestyles in the big cities. Luminoustudios also boasts a robust portfolio of animated work, showcasing their ability to elevate their content with motion graphics. This savvy team has completed projects for clients like Polaroid Snap and wearables company Wizer's Wearables, to name but a couple.
One of the most innovative video production companies in NYC is Lemonlight. The team has offices across the country in Los Angeles, California, Chicago, Illinois, Miami, Florida, and Austin, Texas. So geographically speaking, their reach is far and wide. And we haven't even mentioned their content! They excel in creating high-quality, budget-friendly branded video content for companies and agencies. In fact, popular publications like Adweek, Entrepreneur, and Forbes have featured their work, so you know Lemonlight is the real deal.
The content they produce is broadcast as a commercial, available on corporate websites, and, of course, popular on social media. Lemonlight's process begins at the strategy stage since they strive to learn about the business and end goals from the start. From there, they'll go through pre-production to find the right talent and crew to make the video, ensuring your story is brought to life. They are a boutique service that businesses anywhere can rely on.
Melty Cone is an award-winning, minority-owned, video production company and video marketing agency in New York City that creates amazing, engaging video content. They tackle everything from commercials, advertisements, social marketing videos, and beyond for clients and companies across all industries. As a video marketing agency, their main goal is to get core messages in front of target audiences using attention-grabbing videos that engage and attract customers. Melty Cone is a full-service video production company that handles everything from start to finish: from creative idea conception to final video delivery. Above all, they value great service, diversity, transparency, collaboration, authenticity, strong client relations, and delivering quality video content on-time. Their clients include Amazon, Expedia, L'Oreal, TIME, The Nature Conservancy, Colgate, People Magazine, The Body Shop, Kieh'ls, Liveperson, New York State and more!
Brooklyn-based johnnypuetz Productions is one of the most unique production companies in New York City, offering end-to-end video production services from development all the way through distribution and promotion. Working with everyone from major brands to indie filmmakers, johnnypuetz uses their exhaustive gear arsenal, wide creative network, and experienced team to bring creative visions to life — they offer an impressive array of in-house services, including location scouting and permitting, drone photography, music supervision, and more. Perhaps most interestingly, the company's founders are proud members of the local motorcycle community, so johnnypuetz specializes in in action shots, sports and adventure content, and projects in the moto, automotive, apparel, entertainment and lifestyle spheres. Clients include Netflix, Google, Disney, Jeep, Triumph, and Red Bull, and their narrative projects have screened at film festivals around the world.
Transcendent Enterprise is a full-service video production company that delivers on your timeline and utilizes ever-changing digital marketing trends. Established in 2004, they were founded on the principle that going the extra mile to produce great video content is always worth the effort. Experts in innovation and brand image, Transcendent's professional creative team is always standing by to help you craft your next corporate video or live stream. Throughout their 18-year-long career, Transcendent has worked with companies such as the United Nations, New York University, Verizon, Facebook, Marriott, eBay, NBCUniversal, and the New York Knicks, among many others.
New York City based Flow Production and Post is a video production company that has made a name for itself by providing high-end cinematic visuals and impactful content for a wide range of quality-focused clients. In the words of Flow's co-founder and CEO, "Our job is to let our clients stop worrying about their video production needs so they can focus their energy where it's needed the most." 
The form of a video is branding, and the way it looks and sounds tells a viewer something about a business from the moment they begin watching. Specializing in national TV commercials, online branding and marketing content, high-end corporate videos and more, Flow's multiple award-winning team provides an all-in-one, in-house production solution that achieves quality levels usually only possible through more unwieldy and expensive multi-vendor approaches.
This multimedia outfit is one of the most popular video production companies in NYC thanks to its expertise and versatility. In fact, this crew is a full-service outfit, describing their work as: "dedicated to the creation of compelling visual content for corporate, commercial, and entertainment clients." Indigo's impressive list of services includes video production, editing and graphics, social media videos, and corporate content.
Equally impressive is their roster of clients. In fact, United Healthcare, Dean & DeLuca, Samsung, and Kellogg's have all worked with this team. Their main office is in New York City's westside, although they also have offices in Chicago and Los Angeles. If you want thoughtful content that grabs your audience's attention, then reach out to Indigo.
Peerspace and your production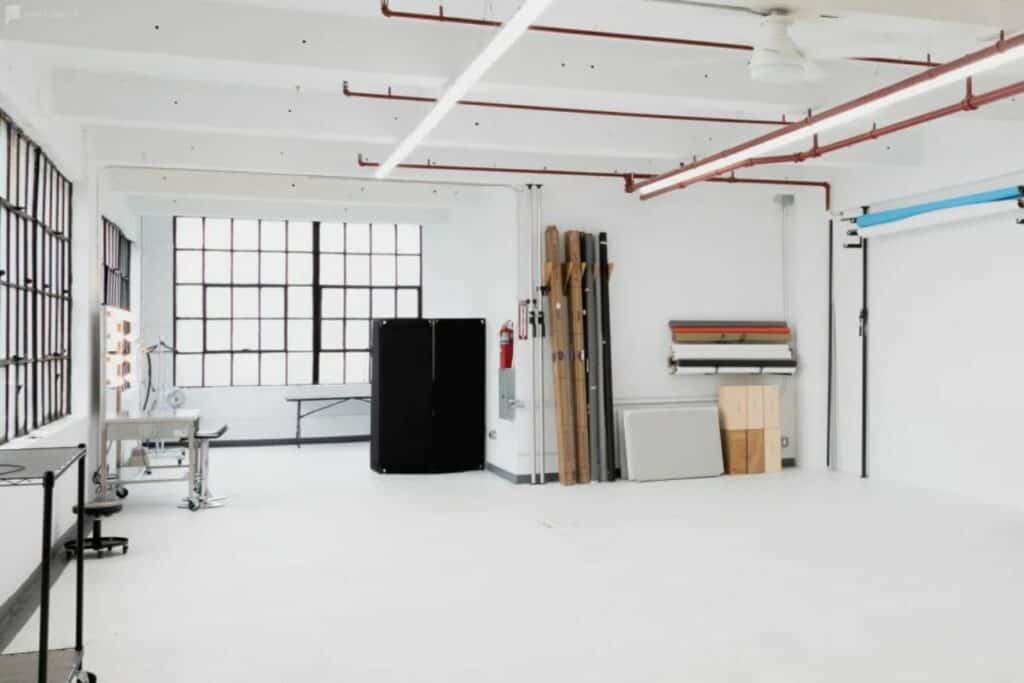 Remember, if you're looking for the perfect filming location for your video production companies in NYC, Peerspace has you covered. From sound stages and studios to mansions and cabins, Peerspace is your go-to for unique, affordable production spaces that make your client's vision (and yours!) come to life.
What's more, the Peerspace Concierge service can enhance your booking, too. If you need special items, like audio-visual equipment or furniture, these logistical photos can source, pick up, and deliver them to you. They can also locate the area's finest catering. Because, you know, a well-fed crew is a happy crew!


Get together somewhere better
Book thousands of unique spaces directly from local hosts.
Explore Spaces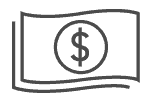 Share your space and start earning
Join thousands of hosts renting their space for meetings, events, and photo shoots.
List Your Space