The 12 Best Wedding Photographers in DC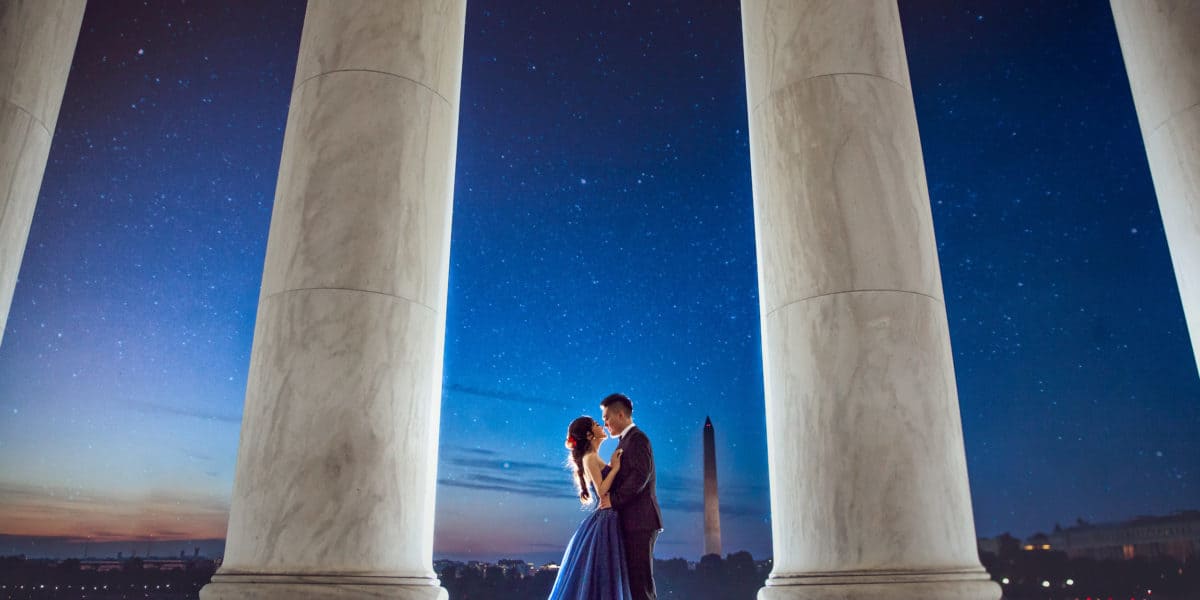 Weddings are more than the celebration of two people's commitment to spend the rest of their lives together. They're also reminders to everybody in attendance –– the couples' friends and relatives –– of their own personal love, dreams, pasts, and futures. The love, nostalgia, and hope that everyone brings along with them is what lends the best weddings an almost dreamlike quality. And the best wedding photographers are able to capture the little moments, the small perfect things that add up to make all the difference. The 12 best Washington DC wedding photographers –– and their respective teams –– are those type of photographers. They'll capture your wedding not just the way it was, but the way it felt. And in the process, you'll be transformed into a work of art.


Though he appears to photograph a wedding nearly every day, Ken Pak's photos prove that he never tires of of capturing the once-in-a-lifetime. His Instagram feed is a never-ending stream of jubilant couples, proud crying fathers, laughter, champagne, white dresses, and kissing couples from all walks of life.
Of course, he has a style that is all his own –– but it's equally clear that his photos all set out to capture the personality of the couple, as well as that of their friends and families. As such, his photos show a remarkable range. Consider Ken Pak if you want your wedding photos to burst with energy, joy, color, and emotion. He's one of the best.


Roman Grinev and his team of skilled photographers have an impeccable reputation in the DC area. Roman Grinev Photography has won numerous awards, recognizing them for their outstanding quality and reliability.
From the beginning, their team remains extremely available to their clients, quickly responding to emails and calls. And on the wedding day, they're skilled at capturing all the needed photos — both the candid and posed shots — quickly and skillfully, so as not to interfere with the natural flow of events. You can hire one photographer or a team.
They're not the most Instagram-forward bunch on the list, but don't hold that against them. They've been winning awards and recognition for their wedding photography in the DC area pretty much since they set up shop over 18 years ago.


You see a lot of husband and wife photog teams, but sister-in-law teams? Enter Susie & Becky. They joined forces in 2010 when Susie married Becky's husband's brother and moved to DC. Their creative partnership is a testament to marriage in its own right, as well as the power it has to bring people together who might not have otherwise ever met. Susie & Becky take classic, fashionable photographs.
They seem to rely on their cameras rather than copious post-production tricks, which make their photos all the more striking. You feel a definite sense of "being there" when you look at their photos, especially their candids, as if you're looking at a memory and a photograph.
Sam Hurd likes to say he's not on any top-10 lists — but now he's made a top-12 list. Hey, Sam! Joking aside, Sam's photos are engaging and dynamic. He does a lot of interesting work with reflection — capturing a couple's reflection in the face of a grandfather clock, for example — and with symmetry, which really serves to capture the idea of two people with remote backgrounds joining together.
With his uses of color, contrast, motion, and framing, his photos are among the most Instagram-worthy on the list. If you want some creative photos like nobody else's wedding photos, Sam's your guy. He's a relentlessly creative explorer.


Terri Baskin is a destination wedding photographer who also lives in and serves the DC area. It's her home base. Her wedding photos are elegant, romantic, and classic. She makes great use of simplicity to really bring her happy couples to the fore. Her photos deal a lot with color — the whites, blacks, greys, and blues — that make up most wedding attire.
She's able to find the richness and warmth that radiates from the traditional. Her photos are, of course, very much new, rich, detailed, with vivid accurate color — but they're also classic, like your parents' wedding photos and their parents' photos.


Katie Melconian née Stoops is another on this list who's widely recognized for their wedding photography — having been featured as one of Martha Stewart's best wedding photographers — before she moved all the way up to our list here. Her photos have a modern flavor.
Nice contrast, uses of highly saturated color, as well as slightly washed-out colors to create a sort of retro-modern flavor. You know what we're talking about. The kind of pictures people are going for with their Instagram filters, but she gets them with great, in-the-moment camera work.


Vicki Grafton's photos make you look like the subject of a tasteful fashion-forward magazine spread. Her portraiture is especially striking, capturing the unique beauty of everyone she trains her camera on. Not only is Vicki an artist, she's extremely experienced in the wedding game. Online reviews of her services show that her connections with other wedding vendors in the DC area have come in handy more than once.


Elizabeth Fogarty's portfolio site says her love for photography all began with a puppy, Oodles, whom she was so in love with, she pretty much immediately bought tons of top-level photography equipment and started taking photos. From there, somehow she's turned into one of the most talented and sought-after wedding photographers in DC.
A testament to both innate talent and the amazing bond between one and one's dog. Elizabeth's photos are quite classic, with clear colors needing very little editing, tight and symmetrical framing, and warm, happy smiles.


Bee Two Sweet Photography is Brittany Diliberto and Johnny Shryock, photography team extraordinaire. Brittany's photography is filled with striking color and incredible lighting. This is not surprising considering her pre-photography career was as a lighting designer. And it's clear she brings a great understanding of light, shadow, and photo composition to tell a story.
She describes this style as something between "artistic photojournalism" and "traditional portraiture."  And Johnny's photos elicit a sort of sweet, unrestrained romanticism. Which is not at all surprising considering his love of photography actually started with a wedding (his brother's) and he's been shooting wedding photos pretty much ever since. Together, these two really capture the true texture and joy of a wedding.
Steve and Bernadette Dalgetty — the husband-and-wife team that make up the photography team "An Endless Pursuit" –– are highly sought-after photographers in the DC area, often booking out their schedules about a year in advance. Their photos use classic and modern techniques to capture truly timeless photos, with soft light and shadow, and striking depth. An Endless Pursuit's wedding photography customers say, over and over again, that Steve & Bernadette's work exceeds all expectation.


If you were going to take a photo from just one photographer on this list and blow it up to like three feet tall — Carl Elixir might be the one. Take a look at his website and Instagram, and you'll see a variety of stunning and dramatic shots. There are beautiful laughing close-ups, followed by pictures of kissing couples under enormous night skies.
Carl Elixir's photographs capture not only the magic of your love and wedding — but the sense that everything around you, all the natural and manmade beauty, is joining in to celebrate. He's got that kind of almost-magic eye.


Anji and Pete Martin, the husband-and-wife photography team that is Potok's World Photography, have a unique style. There's a timeless elegance to their photos, which is the first thing you notice. Their use of shadow, reflection, and focus are the epitome of classic wedding photography, and yet they bring something else, too –– perhaps it is their experience from shooting weddings all over the world –– that makes each photo seem new and alive.
Anji is from Germany, Pete's from Minnesota — and together, it just works. If you want photos that show everyone how in love you are, check out Anji and Pete. They're quite adept at capturing just those types of moments.


Don't forget to book in advance
We're sure if you're reading this list, you've already done plenty of research. You've probably been living at The Knot, right? But for our two cents, these 12 do an amazing job. Give their work a look, and if you like what you see, why not reach out? One call or email is all it takes to get the ball rolling.
And remember, your wedding is going to beautiful. And all the planning and fretting — it's going to pay off. And our 12 photographers here, they'll make sure you can remember every moment of it. One last bit of advice before we go, as these are 12 of the best wedding photographers DC has to offer, you'll need to book them as far in advance as you possibly can. So don't delay!



Get together somewhere better
Book thousands of unique spaces directly from local hosts.
Explore Spaces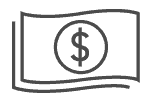 Share your space and start earning
Join thousands of hosts renting their space for meetings, events, and photo shoots.
List Your Space