The 11 Best Wedding Photographers in Scottsdale
Like the wedding itself, choosing someone to photograph and memorialize it is also a big deal. From style and talent to experience and support and, of course, cost and availability, a lot of factors are in play. If you reside in or around Scottsdale, Arizona, or have chosen the desert city and its gorgeous landscapes for your destination wedding, know that phenomenal Scottsdale wedding photographers aren't a rarity! Check out the best among them.


While earning her BA in Commercial Photography, Cyndi Hardy started working for a wedding photographer and "fell in love with telling people's visual stories." Now with her own wedding, engagement, and portrait photography business, Hardy gets to turn her colorful, vibrant photographic style into a visual storytelling machine, much to her clients' appreciation. "We loved her body of work," gushed one. "As soon as we first spoke, we knew we were in good hands."


Although the expected prepped and posed wedding shots appear in Katrina and Andrew Wallace's portfolio, what really catches our eye is the abundance of great spur of the moment and unplanned photos of folks basically having a lot of fun. It's a celebration, after all! Other Scottsdale wedding photographers do photojournalistic shots too, of course, but the Wallaces seem to have a real knack for it. And no wonder: their site points out they really love to do "wedding photojournalism." Party on!


When someone mentions "wedding pictures," you're probably thinking softer and lighter images, full of feeling and emotion. Something romantic. Much of Stephanie Fay's wedding work looks just like that, and naturally so. We suspect it's likely she's a true romantic at heart, a quality that manifests itself visually through her images. And even behaviorally, with many client reviews thankful for how helpful Fay is through the event, helping ensure all goes smoothly and worry-free. "I love what I do," Fay says, "because it gives me the chance to love someone else."
Here's something other Scottsdale wedding photographers likely can't match: Twice in the past decade, Trevor Daley was honored as one of the Top 100 Wedding Photographers in the US by SLR Lounge, a prominent photography education website.
A peek at his portfolio reveals why—Dayley shows a mastery of various photographic styles, and he mixes-and-matches a variety of them from job to job. From couples in beautiful Arizona landscapes, to dramatic black-and-whites, to classic airy and romantic settings, and more. Talented, versatile, consistent, and with over 300 weddings covered to date, undeniably reliable. It's an award-winning mix.


Her name "just may be the hardest photography name out there," says Emina Omeragic (FYI, use short vowels). It's Eastern European, where her family's from before moving to the US in the late '90s. She picked up her first Canon in 2012, and now she's a professional, making her mark as one of Scottsdale's top wedding photographers, with her beautiful light and airy images and reputation for friendly guidance. Her colleagues in wedding services are quick to commend her as well for all the help she provides to ensure smooth, trouble-free events.


Combining a light and airy style with "honey" neutral golden brown tones, Megan Cary's photographs exhibit an eye-catching look that fits the natural Arizona setting well. She executes the effect superbly. Many of the wedding and couples images in her portfolio employ the effect, and it's quite intriguing, sometimes stunning. Visit her site and get her "Editing Style Guide" PDF filled with her wedding images and gain a better sense of her visual approach.


Seeing their portfolio, you can't help but judge, "Now here are seasoned wedding photographers who've shot a gazillion weddings." It's clear husband and wife team Carla and Michael Beedy are no newcomers to the industry. Their work shows very well-executed pictures in a wide variety of classic styles and techniques to fit the situation, and likely to match the client's visual tastes and preferences.
The Beedys do seem like a team you'll want on your side, even when things don't go quite right: "My ceremony started later than we had planned… we were fighting the sun… I was worried we weren't going to get all our pictures in," remembers a client. Not a problem for the Beedys—they quickly and easily got everyone prepped, nailed the shots, and had them on their way to party!


With a fresh and more contemporary look-and-feel, Steph Wahlig's photographs would fit in very well stylistically with today's magazines and other lifestyle editorial channels. Bright. Crisp. Clean. In some cases, maybe even minimalistic, but for her wedding shots, uncluttered would be more apt.
The differences are subtle, but may be more perceptible when her work is viewed up against what other Scottsdale wedding photographers produce. There's no right or wrong, of course, but considering she's been shooting weddings in the valley since 2009, more than a few find Wahlig's style perfect for them.
If your taste in wedding photos gravitates more towards the standard and traditional, take a look at Connie White's work. Her images do not rely on fancy technical editing trickery or complex lighting solutions to achieve a look or feel; White gets excellent results the old-fashioned way: through knowledge, skill, and hard work.
True to form, she nails all the standard wedding shots, both posed and dynamic, but she also often captures the couple in truly special candid moments, adding some charm and real life emotion to the coverage. It looks like as long as the event is on, White is on the job!


With over 250 weddings captured, we can safely assume that Tiffany Marie Hedrick has no problem proving she has experience. Not that anyone would question that after looking at her portfolio of her impressive "organic" images. She judiciously uses a bit of flash as needed, but her work revolves predominantly around natural light and hardly a hint of editing to get the bold, contrasty, and striking—yet still very much natural—hues she favors.
Hedrick likely has a strong, impactful personality that comes through in her photographs, but that she beautifully balances that with the desert environment's natural qualities, well, that's where Hedrick's artistry kicks in, and it just may be the look you want!


Fairly new to the professional wedding and engagement photography scene, Madison Alderman has caught the attention of clients drawn to her beautiful, very warm and romantic styled images. Her work does exhibit a cinematic flair and direction, yet her clients point out Alderman's process is easy and stress-free: "Madi made us feel so comfortable," says one. "She gave us the perfect amount of direction."
Another marvels, "Working with her is like working with your best friend!" We think we'll be seeing a lot more of Alderman moving forward.


Explore the endless possibilities
Hopefully, this post will help direct and guide you to the perfect Scottsdale photographer for your wedding. Portfolios and customer testimonies are invaluable windows, revealing ideas and possibilities, and each of these eleven professionals will gladly chat and meet with you and answer any of your questions. Check them out!



Get together somewhere better
Book thousands of unique spaces directly from local hosts.
Explore Spaces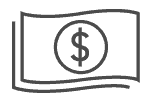 Share your space and start earning
Join thousands of hosts renting their space for meetings, events, and photo shoots.
List Your Space