The 10 Best Wedding Videographers in Louisville, KY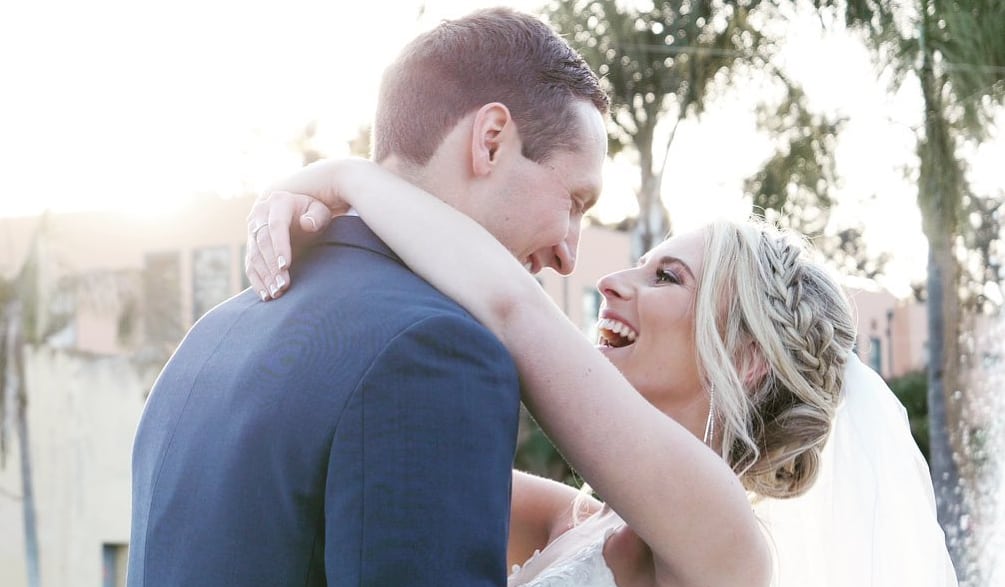 Curious to see who's made our list of the best Louisville wedding videographers? At Peerspace, we get it. Once your wedding day ends, the only way you can vividly relive all the memories of that day is through a video. Nothing beats the nostalgic feeling when you hear the laughter and see the smiles as you watch your wedding film. Hiring the best videographer should definitely be on your wedding checklist!
As with other wedding vendors, picking the right wedding videographer can feel like a tricky process. There are so many choices, and you want an experienced and talented team. Lucky for you, we've scouted 10 of the best Louisville wedding videographers working in the field today. Check out their work!
Let's take our hats off to Jack Brown Videography! With more than ten years of experience in the wedding industry, trust Brown to create a moving video to immortalize your big day. Brown's videos are crisp, vividly colored, and smoothly shot. The typographical choices, sound, and transitions are all tremendous. Perfect exposure and contrast. This is the work of a true pro with a deep understanding of his craft.
Bryan Starr is a true creative professional with a deep love for film. Dig into his web presence, and you'll get a real window into his personality, from his sci-fi and horror film collecting to his appreciation for White Castle burgers. After you've finished going down the rabbit hole of his addictive TikTok account, return to his wedding videography with new eyes.
Notice that, yes, this is wedding videography through the eyes of a film buff. The cinematic quality is undeniable. Starr creates suspense through the way he frames shots — perhaps we see the dress first. Then the bride, from down a hallway, passing in front of a doorway. Finally, we see her in full at the altar, and the effect is something akin to a movie's dramatic reveal. It's beautiful, and it works.
Hannah Bright is a fully formed all-around filmmaker. After studying film at Western Kentucky University, she branched out into the film world, and she still has one foot in it. In fact, she makes her own YouTube content when she's not hauling camera gear around weddings. You'll see her in the credits of everything from music videos to short features.
She has a particular passion for editing, and she was nominated for Best Editor at the Black Continental Independent Movie Awards for the short film Fatherless. This videography company provides more than just a highlight reel. They will be with you all the way, documenting the whole ceremony, from the heartfelt speeches to the after-party dances! 
Cross Productions Wedding Videography produces some of the most moving and authentic wedding films we've ever seen. Taking in their crisp, polished wedding videos is like stepping into the wedding day itself, living it right alongside the participants.
The team also acknowledges that each couple has different preferences. Hence, they go out of their way to create close relationships with their clients to meet their demands. Their highly collaborative approach results in videos that delight their clients again and again.
For seven years, Jordan and Brooke Colburn of Colburn Video have been making beautiful wedding films for couples. The couple has a passion for showcasing defining wedding moments in a cinematic manner.
Their work is often inspiring and personal, making them one of the most highly-regarded wedding videographers in Kentucky. Scroll through their videos on Instagram, and you'll notice how they juxtapose the couple's reading of their vows with other moments, ones that are both lighthearted and heartfelt. We especially love their tighter shots, which feel intimate, really putting us right in the middle of the action.
Louisville wedding videographer Carl S. Miller is a one-person production team who captivates his clients with an obvious creative spark. Miller has a solid understanding of the craft, which is deeply reflected in each of his top-tier creations. That, and his effort to build relationships with his clients, allow him to make breathtaking wedding videos.
From the stylish cuts and transitions to the high-energy pacing, there's no doubt that he's in his element. He gets up close and personal with his clients, directly interacting with the couple in super close-up shots that really set the videos apart from the competition. The effect is disarming and charming.
Launched in 2017, Dever Media Productions have been crafting wedding films that capture the joyous moments of your special day. Founded by a husband-and-wife team, this videography company retells your wedding day in the most aesthetic way.
They have a signature artistic, classic, and modern-style approach, coupled with the best editing techniques. Whether short to highlight or full-length videos, the brand will deliver sublime finished products with stunning cinematography! 
The wedding videos by Slye Films are authentic, sweet, and absolutely enthralling. Andy and his wife Jamie, the creative minds behind the brand, are keen on making wedding films that agree with the couple's vision.
Their intimate videography style is also paired with spellbinding soundtracks, resulting in splendid films. Of course, there's also the stunning movement and breathtaking cinematography that'll sweep you off your feet.
Passion for love and commitment inspires the team behind Manis Productions to make wedding videos that take the craft to the next level. Their expert understanding of lighting — both natural and artificial — artistic composition and framing, and where they focus their cinematic gaze all combine to produce videos that clients adore. You'll notice that they like expressive color correction, usually in a way that gives their videos a vintage vibe. If that's your style, you'll be blown away by their work.
A two-time Emmy Award winner, Jennifer Ipsan of Stello Studios is no doubt one of the best Louisville wedding videographers you'll come across. With such an impressive background in videography, Jennifer, along with her team, craft some truly spectacular wedding films. Clients say the planning process is seamless and that Ipsan is a wonderful guide and protector of her client's creative vision.
Fun-loving, intimate, and joyful, Stello Studios' videos are the kind you'll be happy with a decade from now when you look back with your loved ones. This is the kind of investment that pays dividends for a lifetime.
You're looking for a creative partner, not just a videographer.
The wedding day flies by, and if you're getting married, it's your job on the wedding day to focus on you. The best Louisville wedding videographers are a source of calm within the storm, slotting smoothly into your "wedding team" and ensuring that you have one less thing to worry about. With any of the videographers on this list, you can rest easy because you'll be in good hands.

Get together somewhere better
Book thousands of unique spaces directly from local hosts.
Explore Spaces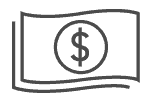 Share your space and start earning
Join thousands of hosts renting their space for meetings, events, and photo shoots.
List Your Space