The 9 Best Wedding Videographers in New York City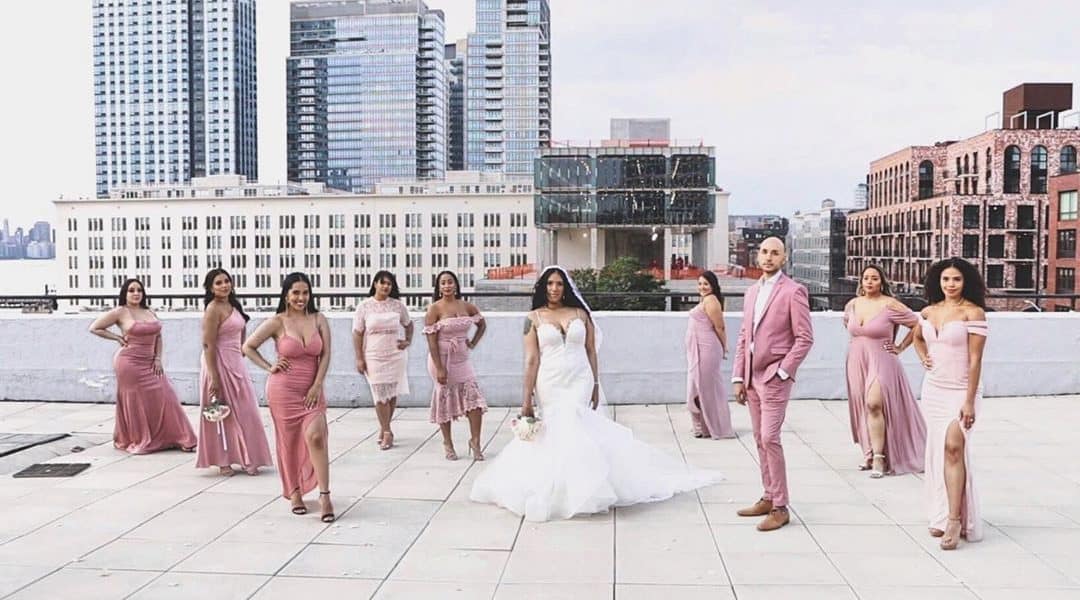 The Statue of Liberty. Brooklyn Bridge. Brownstones. Red bricks and fire escapes. The Chelsea Hotel. New York has been a focal point of so many classic films, from Annie Hall to When Harry Met Sally, as well as 25th Hour to Breakfast at Tiffany's. The city has never failed to inspire filmmakers. As a result, you can imagine just how perfect a wedding in NYC can be. These New York City wedding videographers have the power to mix it all together.


Nikki Miller and the Mae B. Films team are the real deal. An experienced cinematographer, Nikki has a degree in filmmaking, a subject that has been the cornerstone of her life for as long as she remembers. Set out to single-handedly destroy the toxic notions that skin color can affect the love between two people, Nikki strives to use her creative outlet as another way to display the complexity and beauty of diversity. Flexible and stealthy, her filming style is candid and authentic, but never fails to highlight how precious your special day is. Couples with non-traditional styles and a healthy dose of intentionality will love her creative vision.


Moscow-born and raised, Oxana Senicheva has a unique approach to wedding films. Her movies are hip, to-the-point, and modern, evoking contemporary New York and modern romance. She's a cinematographer who dabbles in various niches, but it's fashion she truly has an eye for. We're in love with her color coordination, be it between the subject and props or contrast of the NYC blue sky. Her vibe is lively and youthful, which also makes her wedding films a head above the rest. Fashion-forward, Instagram-ready couples: start your search here.
3. Tessa Ling and Madi Gray of Reel Feels
Tessa and Madi are the duo behind Reel Feels. As big fans of puns as we are great cinematography, we love the films they produce. For them, it's all about feelings. Capturing and creating feelings using videography, it's clear how comfortable they make their subjects, a skill unto itself. Laid-back and relaxed, but not to the detriment of their work, they seem really fun to go on shoots with. While based in Manhattan, they love to travel, and many of their videos have been filmed in other luscious locations. New York City wedding videographers with passion, Tessa and Madi are ready to conquer whatever task they're up against.


Averie and her all-women team are producing breathtaking videos tailored to the couple they're shooting. Veering between energetic, fast-paced, and lively to dreamy and romantic, all of their videos are worthy of a watch. Each shot is long and potent, building slowly into the story of the day. Splicing music of their choosing with shots of NYC neighborhoods and heartfelt speeches you never want to forget, they're kind of addictive to watch. Netflix who?


Ting Yi has a decade of experience as a world-class New York City wedding photographer. But she's also a dab hand when it comes to cinematography. Born in Taiwan, her move to New York — and the hit to the senses that provided — inspired her to find the one thing uniform across the world: love. Speaking of love, we also really love her music choices. It's not easy to find the perfect track that fits a couple and their footage, but Ting never seems to fail.


Working alongside husband Jon, Alex is a native New Yorker and gifted cinematographer. She likes incorporating cinematography into all aspects of her life, be it time spent with her dog or travels around the globe. Filmmaking is her passion, after all. It's the one she's pursued for years, shooting dozens of weddings and engagements. As lead cinematographer and editor, her focus is on what makes her couples who they are. With that, she's able to give them mementos of their love story. Also, can we mention how cool it is that she plays with aspect ratios? Dimensions change, both in life and cinematography.
A visual storyteller, cinematographer, photographer, and writer, Stefanie does it all. One of the first videos we watched of hers had the age-old Grand Central Station shot in time lapse. Thousands of New Yorkers and tourists crossed the shiny floors as the couple embraced amongst the masses. Another used two fire engines and their flashing red lights as flames. These videos feature catchy, fitting music and stunning visuals seen more in indie films than wedding videos. Love doesn't cut it when it comes to her work. It's more than that. It's art, and when you find a wedding videographer that puts that level of care and personal pride into their work, you know you've found a winner.


The team at Well Spun prides themselves on being upbeat but unobtrusive, leaning towards a documentary style tempered by classic romantic sensibilities. They've got a streamlined, efficient professional process, but it's also one that allows for ample communication between clients and the editors who craft the final video from the raw footage. That's where the true collaborative magic happens with wedding videos.


Wedding photographer Sam Bufalo is also an epic videographer. Not all photographers can master both artforms, but if her films are anything to go by, Sam is one who can. Like her photographs, her wedding videos are poignant and loving, focusing not only on the bride and groom but everyone sharing their special day. Her still photography is to thank for every spot-on frame, be it the Brooklyn skyline or St. Patrick's Cathedral. We can't wait to see what else she has in store.


Why should it only be people in the movies who get their romantic New York moment? NYC and its five boroughs are filled with special locations. These New York wedding videographers are a part of a larger thriving scene of NYC creative pros, one that draws some of the best talent from around the world but which can also be brutally competitive. You know what they say: If you can make it in New York, you can make it anywhere. And trust us, the wedding videography talent in NYC is world class.



Get together somewhere better
Book thousands of unique spaces directly from local hosts.
Explore Spaces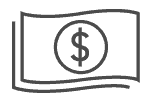 Share your space and start earning
Join thousands of hosts renting their space for meetings, events, and photo shoots.
List Your Space