Here's Where To Rent A Daylight Studio in Seattle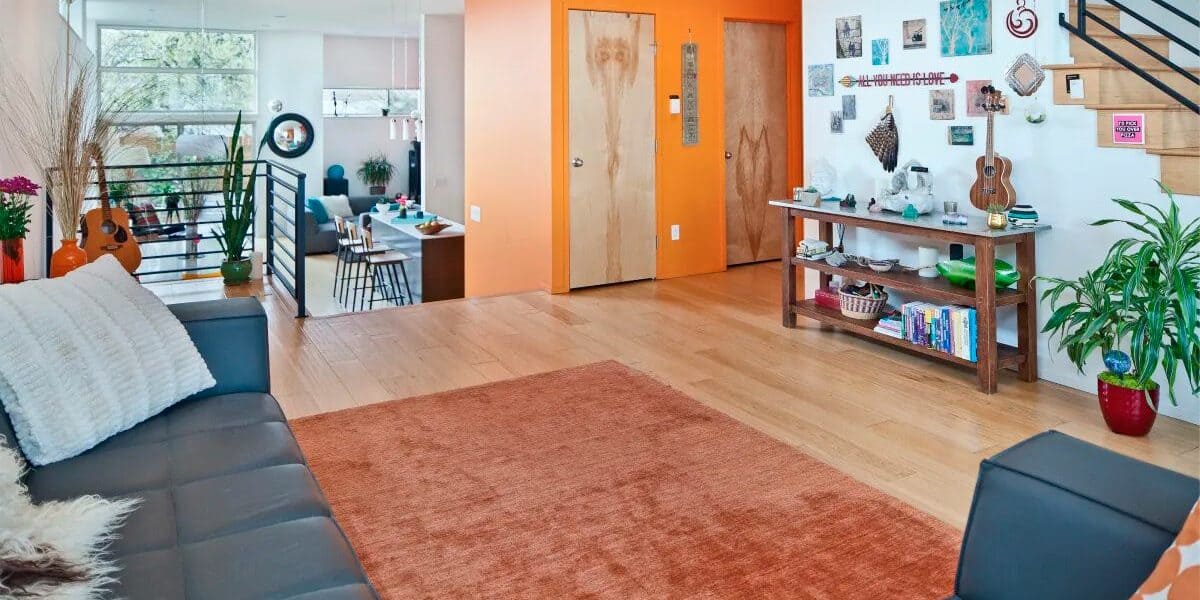 Like much of the Pacific Northwest, while Seattle is cloudy much of the time, that doesn't mean it's without great daylight studios. In fact, the overcast weather is actually a great asset, providing diffused light without harsh shadows that come from direct sunlight. Seattle is a stunning city on the water with world-renowned architecture and public art, so it's no surprise there are plenty of places in the city to have a creative production shoot. We're bringing you a great range of options, from a traditional photo studio to a petite jungle oasis. Here are 10 places to rent a daylight studio in Seattle you'll love.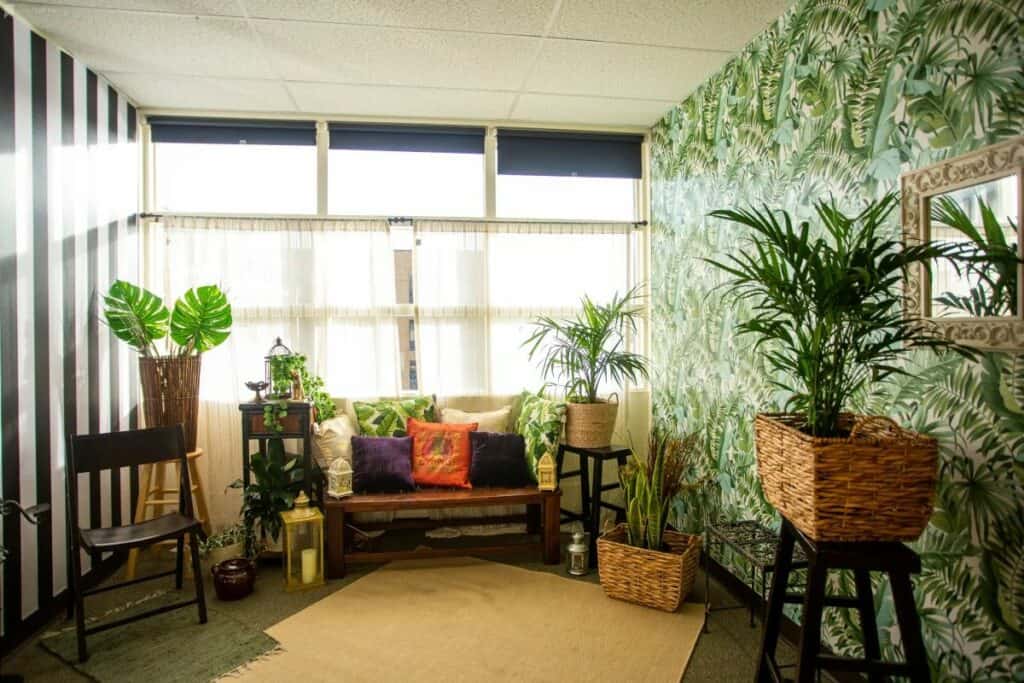 Our very first option for where to rent a daylight studio in Seattle is a darling little jungle oasis. With plenty of potted plants and botanical wallpaper, you've got everything you need for a unique environment to take photos in. This studio is well-lit from the wall-to-wall windows that let in a flood of natural light. That light illuminates a small room with a funky couch and a side room with more traditional furnishings. Both spaces are ideal for a small production with one subject and an assistant or two.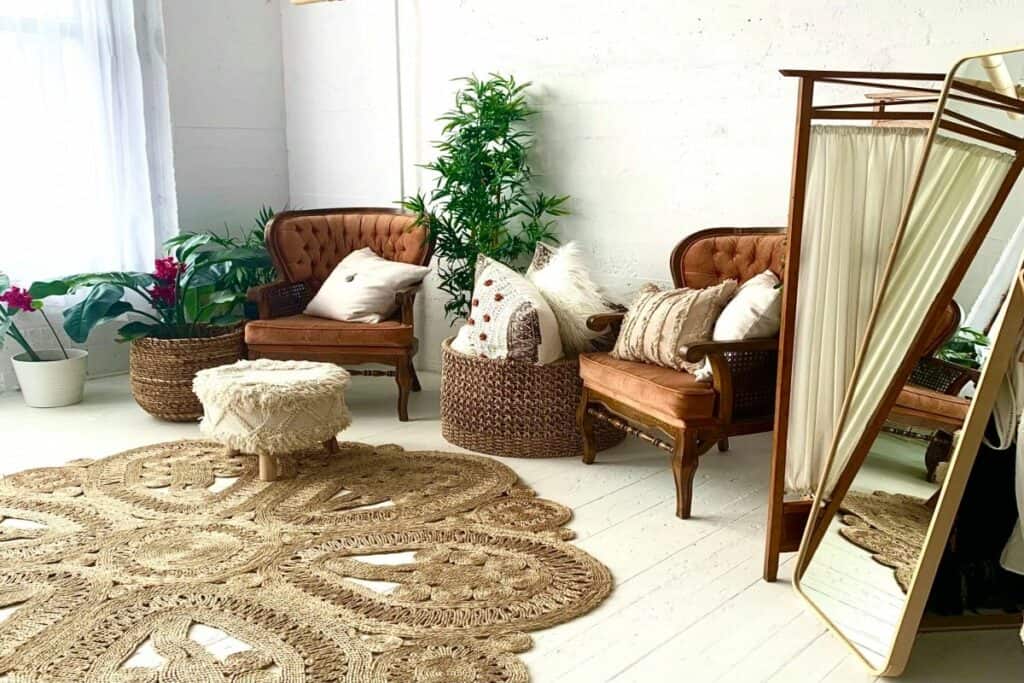 This next studio features a classic exposed brick wall and tall west-facing windows with white sheers to diffuse the light if needed. The hourly rental fee includes nine-foot backdrops in five colors, softboxes, an iconic peacock chair, props, and more. This is a very flexible space in general but an especially good fit for a magazine feature of an artist or musician. There's enough room to bring in any relevant supporting materials like an easel or instruments.
3. Take crisp pictures in a classic loft
An exposed brick wall. Big industrial north-facing windows. Ample natural light. What more do you need when looking to rent a daylight studio in Seattle? If all that wasn't enough, this space is conveniently located in the ever-trendy SoDo neighborhood; so there's plenty to do after your shoot is over. Do note this is more ideal for photo than video shoots due to the nearby train line.
One guest left this glowing review:
"Jim's space was a joy to work in—big walls, big floor, big windows, and today, that big Seattle winter softbox light. Jim was very hospitable in letting me scout the space earlier, meeting me for load-in and giving me very specific instructions on using the place. Working with available natural light, the space offered a variety of shooting opportunities. I'm very happy with the shoot. Strongly recommend…Thank you Jim."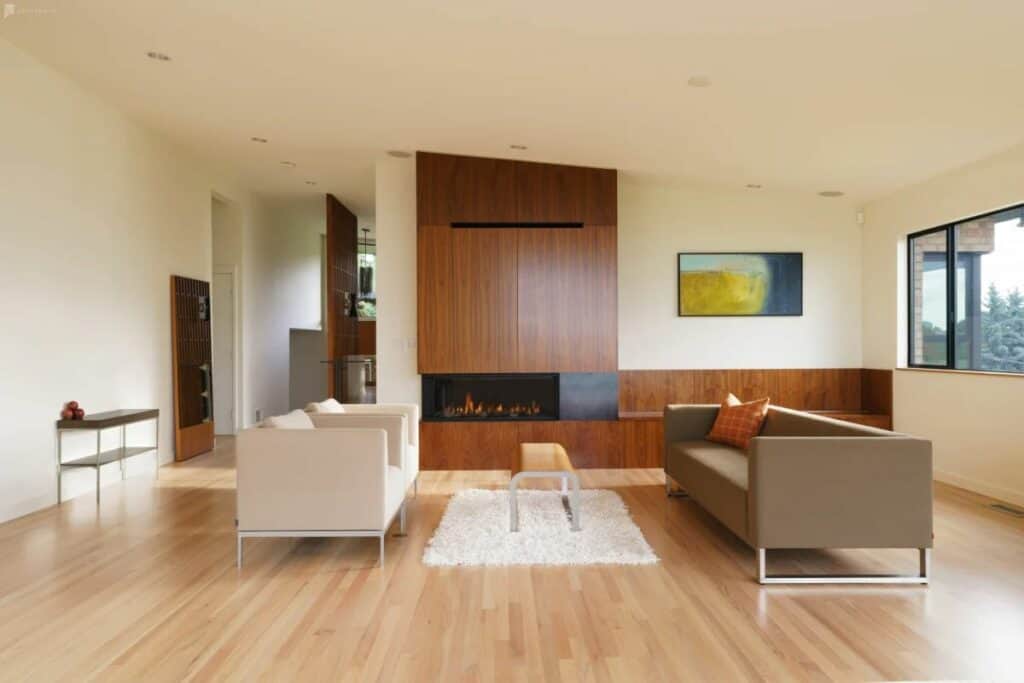 Some of the finest lasting examples of mid-century modern design are found in the Pacific Northwest. So you know we couldn't bring you a Seattle countdown without showing you a mid-century beauty. This home is stunning in every corner, but the main living space is where you'll likely want to do your creative work. The picture windows let in plenty of natural light shining on the sleek furnishings and minimalist fireplace. Book it for a sensational lifestyle shoot for anything from a magazine to Instagram.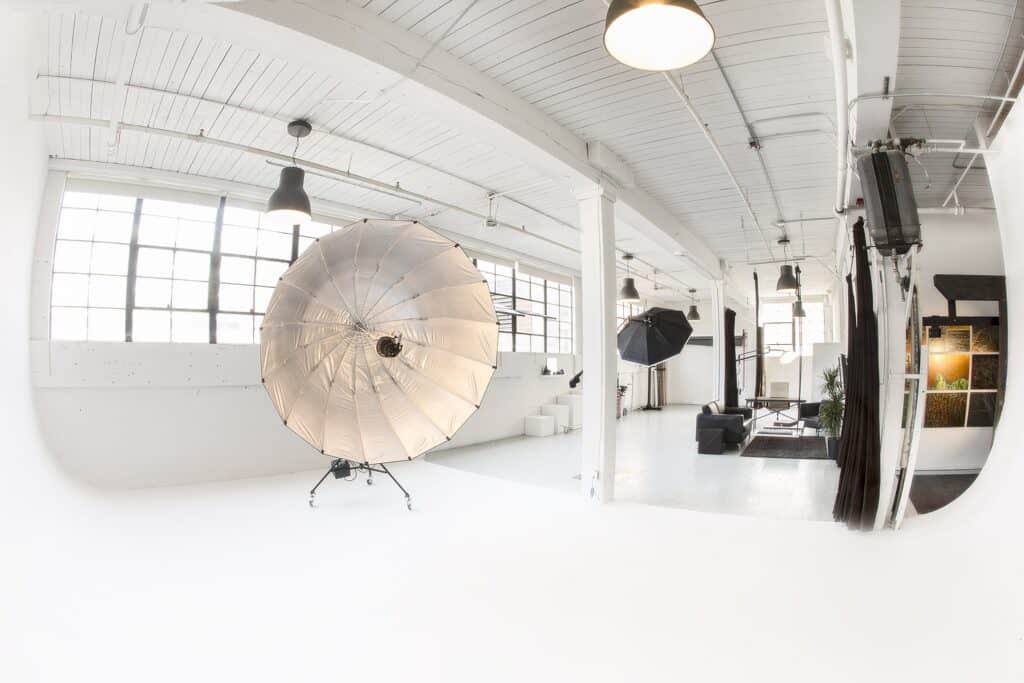 We promised you daylight studios, and boy are we are delivering. This is the quintessential sun-drenched photo studio with the capacity for productions of any size. The corner cyclorama wall comes in at 20 by 30 feet, with plenty of room to accommodate an ensemble photoshoot. The cyc wall is lit both by ample industrial windows and professional lighting equipment. The total space measures 1,900-square-feet, offering you the space and flexibility for a wide variety of projects.
6. Perfection on Portage Bay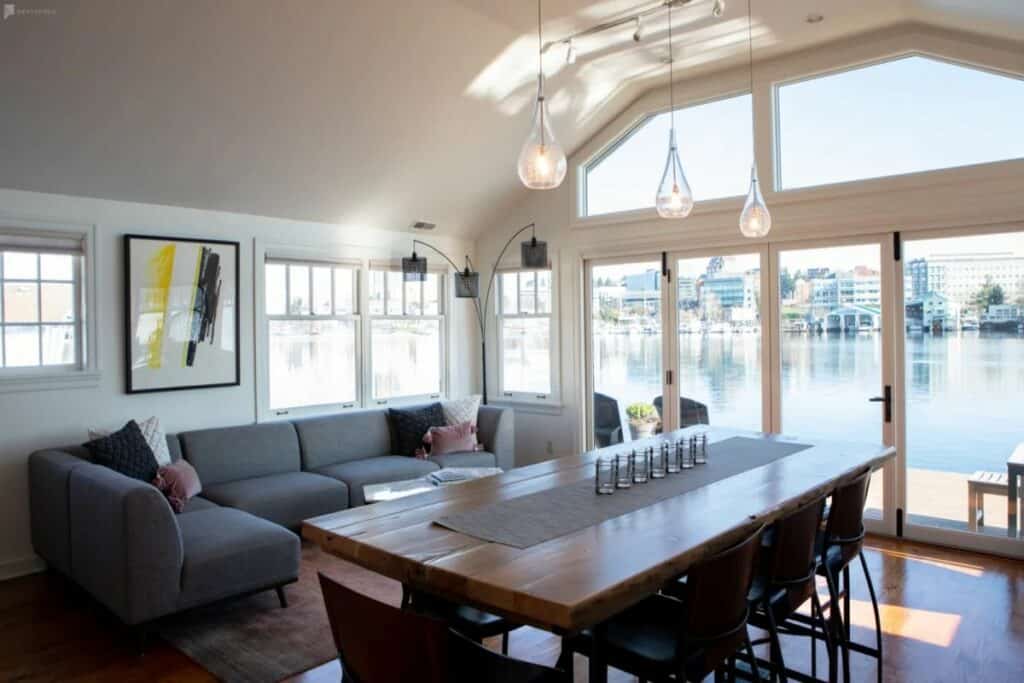 One of our favorite options to rent a daylight studio in Seattle is this Portage Bay "boathouse"— it's on stationary piles, so it doesn't sway with the water. This home isn't a traditional photoshoot location, but it's another amazing place for lifestyle shoots like the mid-century modern home we showed you earlier. A wall of windows brings in great natural light into the main living space. Be aware the home is only accessible by stairs from the street.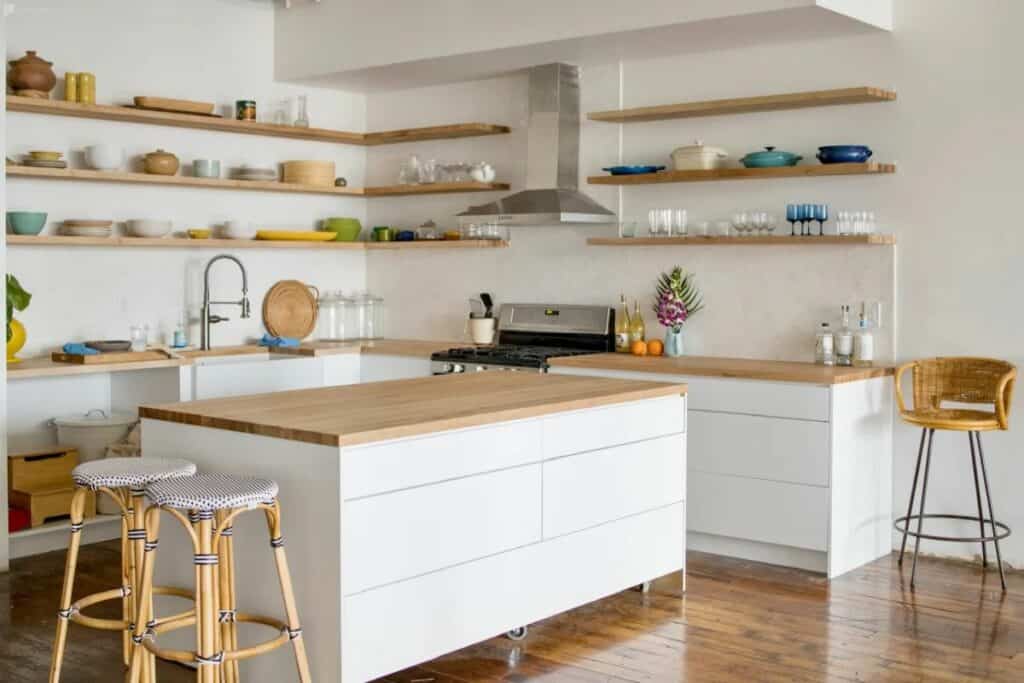 Here is another amazing location in SoDo. This space is a beautifully lit kitchen production space perfect for staging food photography or cooking demonstrations. The kitchen has ample butcherblock counter space and a gas range. The open-concept shelves reveal a stylish collection of dishes and stemware. If you host, say, a YouTube cooking show and want to spice up your setting, you've found the perfect location. Book it here!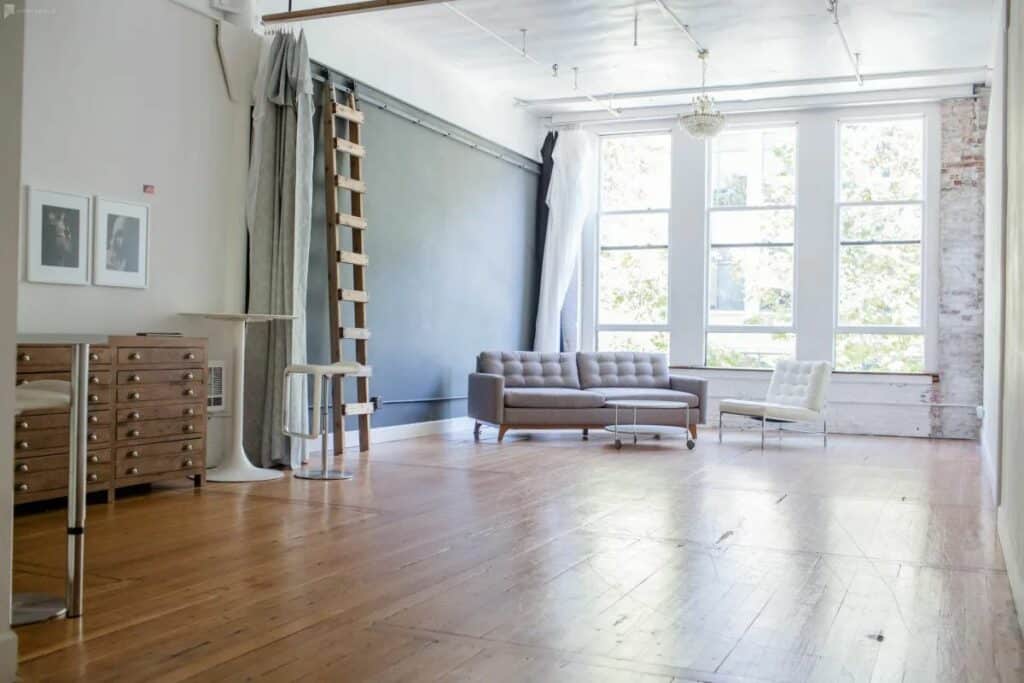 With near floor-to-ceiling windows, you won't want for natural light in this Pioneer Square loft. It was built in the late 19th-century and features the original hardwood floors and a partially exposed brick wall. This studio is great for natural light photography, especially small product photography. If you're debuting a new home product that would fit on a coffee table, this may be the ideal place to model it.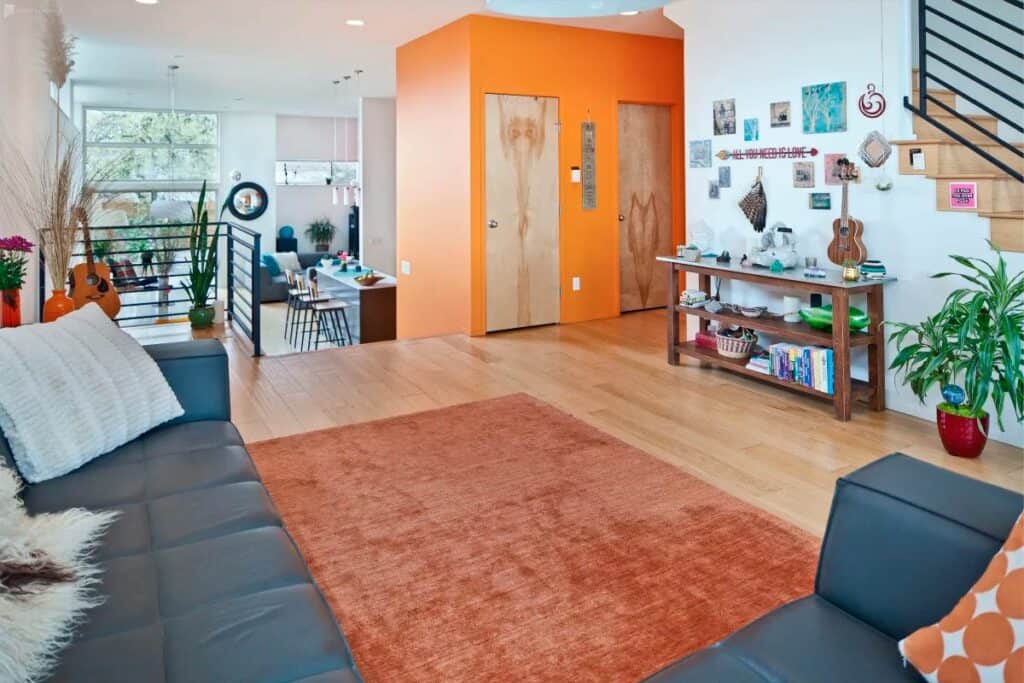 This home contains cool neutral tones with splashes of color throughout. The bright red and orange accent walls breathe life into the otherwise ordinary space, and it's that spark of color that'll liven up any photo or video shoot. If you need to do anything from slice-of-life photography to a home video shoot, this location is plenty spacious and bright for any project's needs.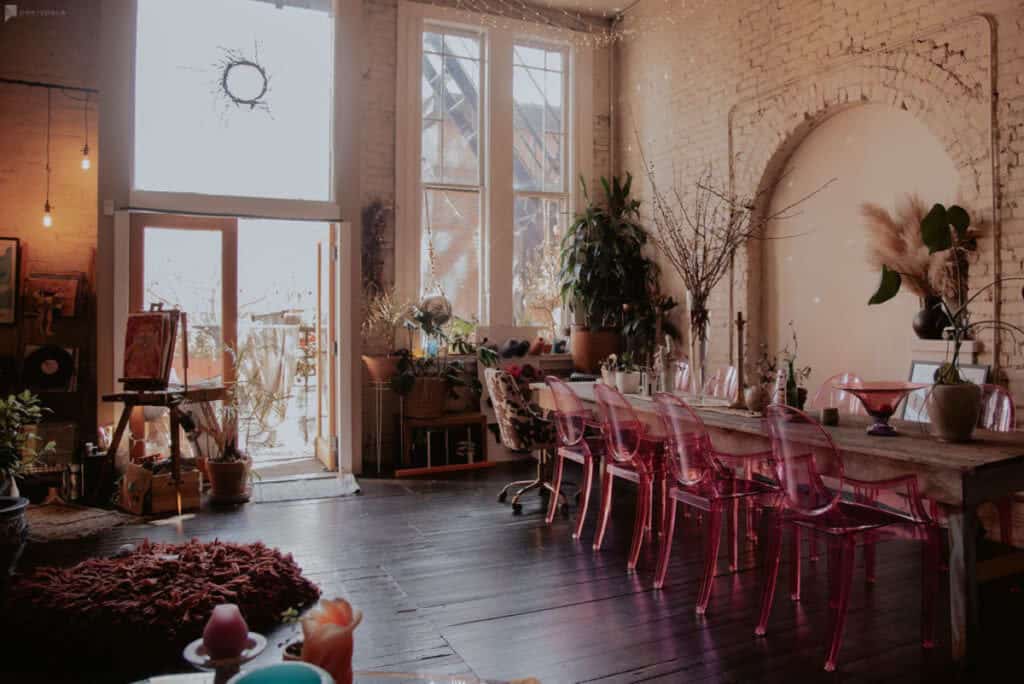 Our very last pick of places to rent a daylight studio in Seattle is a classic. The location is a second-story loft with all-brick walls and an enormous arched window. The hosts have a wide array of props available to use to be sure you have a dynamic and interesting photo or video shoot. This loft would be an absolutely perfect place to do dance photography. The neutral-colored walls compliment any skin tone, and that stunning window lets in all the daytime light you'll need. Book it here.

Get together somewhere better
Book thousands of unique spaces directly from local hosts.
Explore Spaces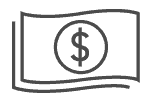 Share your space and start earning
Join thousands of hosts renting their space for meetings, events, and photo shoots.
List Your Space