Where Was "A Christmas Story" Filmed?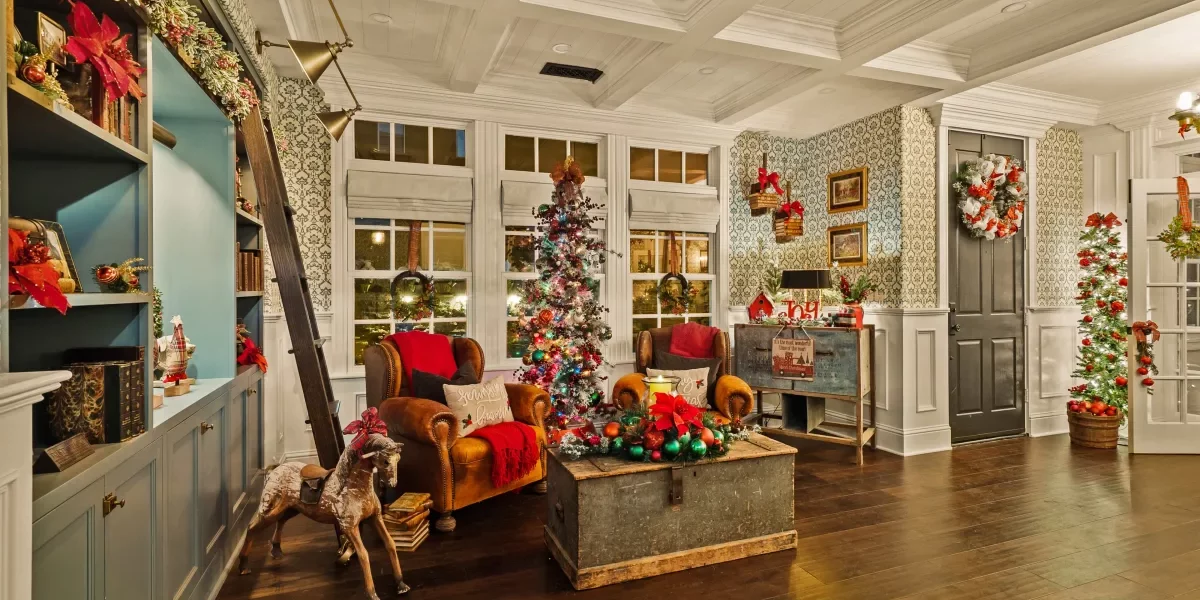 Love watching the holiday classic and now wondering: where was "A Christmas Story" filmed? If so, Peerspace has you covered! We're putting on all of our layers of winter coats and gloves as we trek out into the snow to discover the filming locations that made "A Christmas Story" such a beloved classic.
For the aspiring filmmaker or creative who wants to make their own Christmas content, stick around. We also share how you can find your own quality filming locations that are reminiscent of the movie on Peerspace. Cue up your favorite Christmas music and warm up the Chinese food – we're revisiting the locations that made this classic great!
What is "A Christmas Story"?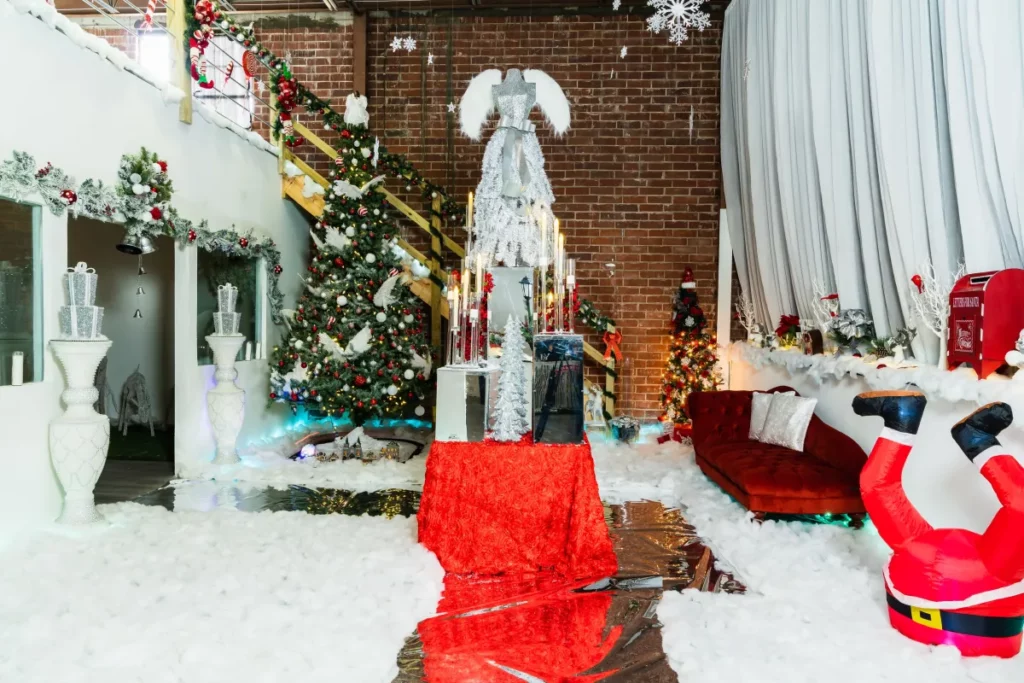 Millions of families around the world have enjoyed the time-honored tradition of gathering around the television for another viewing of "A Christmas Story" every December. The classic story of Ralphie Parker and his family as they deal with the chaos and quiet moments of the Christmas holiday is one that many people can recite by heart at this point. From the leg lamp to tongues freezing to poles, the movie offers a ton of iconic imagery. It's this side-splitting comedy that keeps fans coming back for marathons year after year.
One of the aspects of the movie that stands out is the quaint town setting of Hohman, Indiana. People find the cute town reminiscent of the places they grew up in or just as an old friend that they go to visit around the holidays. The small town feels like it could be home to just about anyone. It's hard to watch without asking the question: where was "A Christmas Story" filmed?
Is Hohman, Indiana in "A Christmas Story" A real place?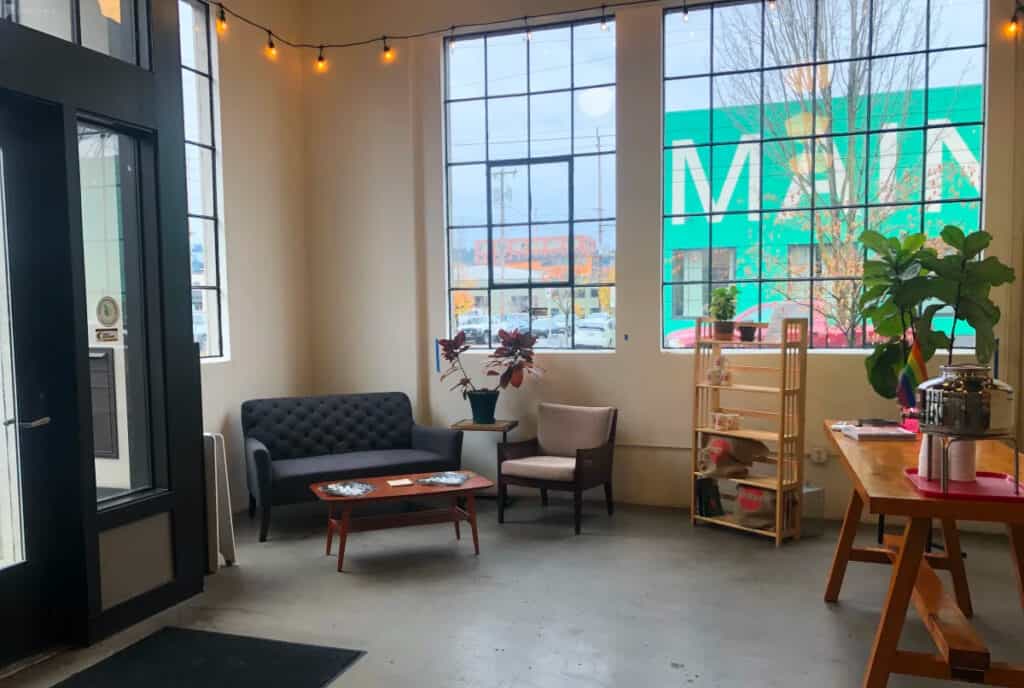 Part of the charm of the movie is the relatable small town that the Parker family resides in. As much as it sometimes feels like it could be set anywhere, you might still wonder: where was "A Christmas Story" filmed?
As you may already know, "A Christmas Story" was adapted from stories written by author Jean Shepherd. His books "In God We Trust: All Others Pay Cash" and "Wanda Hickey's Night of Golden Memories And Other Disasters" provide the storylines.
According to Good Housekeeping, the town of Hohman is actually based on the town of Hammond where Jean Shepherd grew up. To make the town of Hohman pop on the big screen, the filmmakers needed to film in a couple of different locations.
Did they film "A Christmas Story" in Indiana?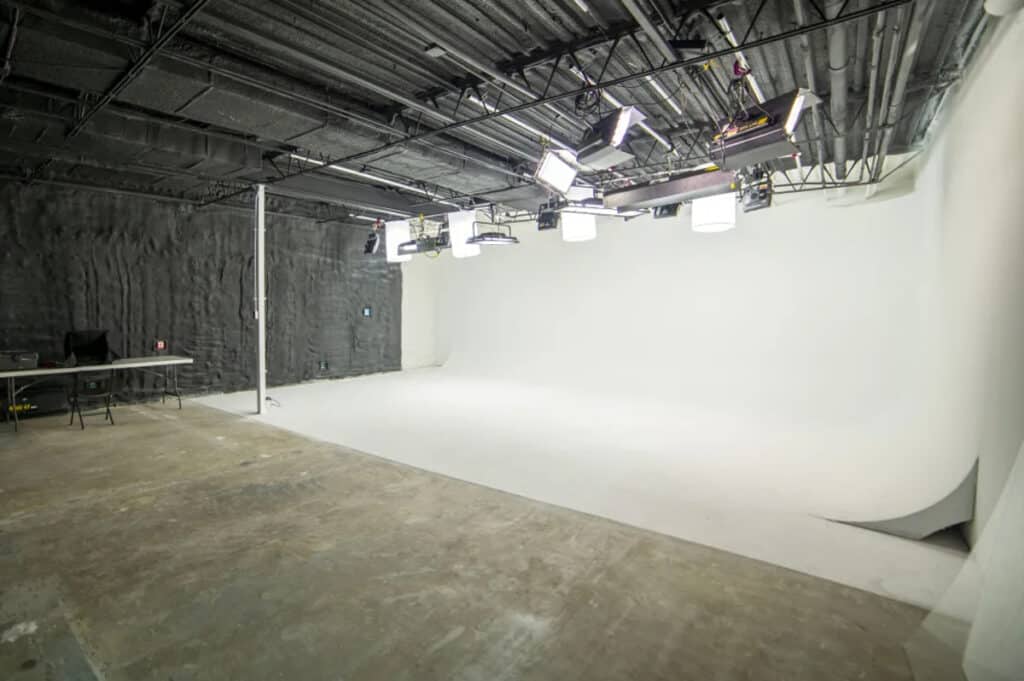 Now we know that the movie was meant to be set in Indiana. Now we can move on to answering the question: where was "A Christmas Story" filmed?
Most movies don't actually film in the place where they set their story, but end up using several different locations to put together the best product possible. "A Christmas Story" is no different.
According to IMDB the movie was shot in Cleveland, Ohio, and Toronto, Ontario, Canada. They filmed the Park home interior on a stage in Toronto's Magder Studios, now called Commercial Studios.
Notable Cleveland "A Christmas Story" filming locations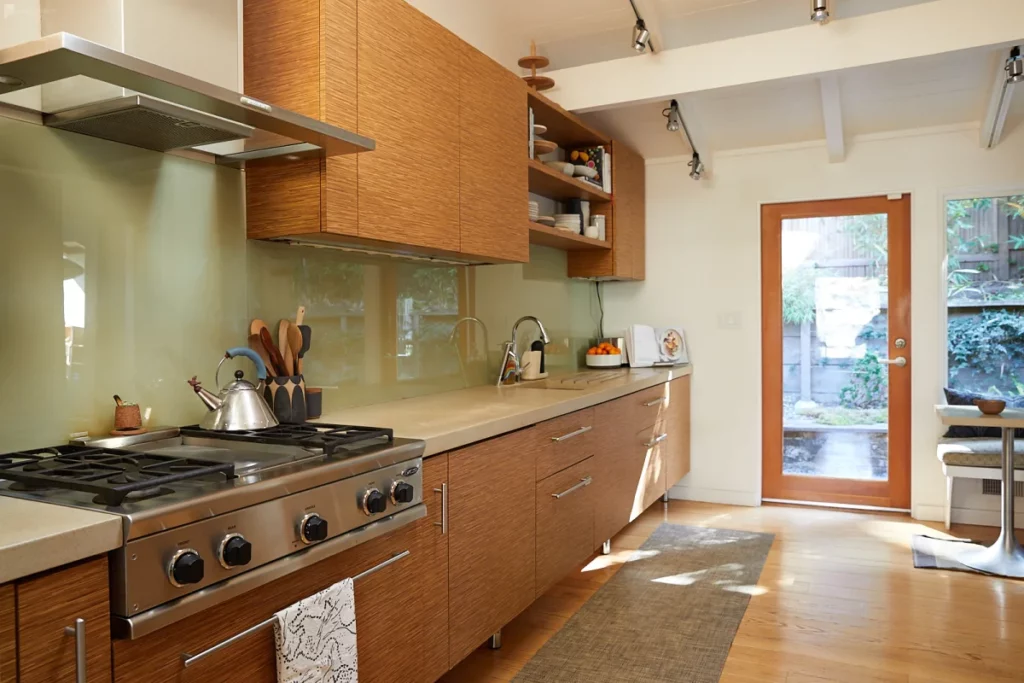 Fans of movies may already know that Toronto is a hub for film production. But you may have been surprised to hear that "A Christmas Story" was filmed in Cleveland.
According to Top Movie Locations, the main reason was none other than Higbee's Department Store. Fans may remember this as the location where Santa tells Ralphie: "You'll shoot your eye out!"
It turns out that Higbee's was the only department store that would let the film crew shoot inside. The only stipulation that the owner of Higbee's had was that the movie could not contain any profanity. This leads to some great comedy moments when Ralphie's dad is muttering and saying indiscernible swears under his breath while trying to fix a faulty furnace. Higbee's closed down in 2002, but you can still visit the building and see the familiar exterior.
One of the other locations that you can find in Cleveland is the exterior of the Parker family home! According to Movie-Locations.com, the home is at 3159 West 11th Street in Tremont. Today, fans can visit the home that has been painstakingly renovated to look like the interiors shot on the soundstage in Toronto. You can visit the "A Christmas Story" House and Museum if you want to see some props and history of the movie. If you want, you can even stay the night!
Notable Toronto "A Christmas Story" filming locations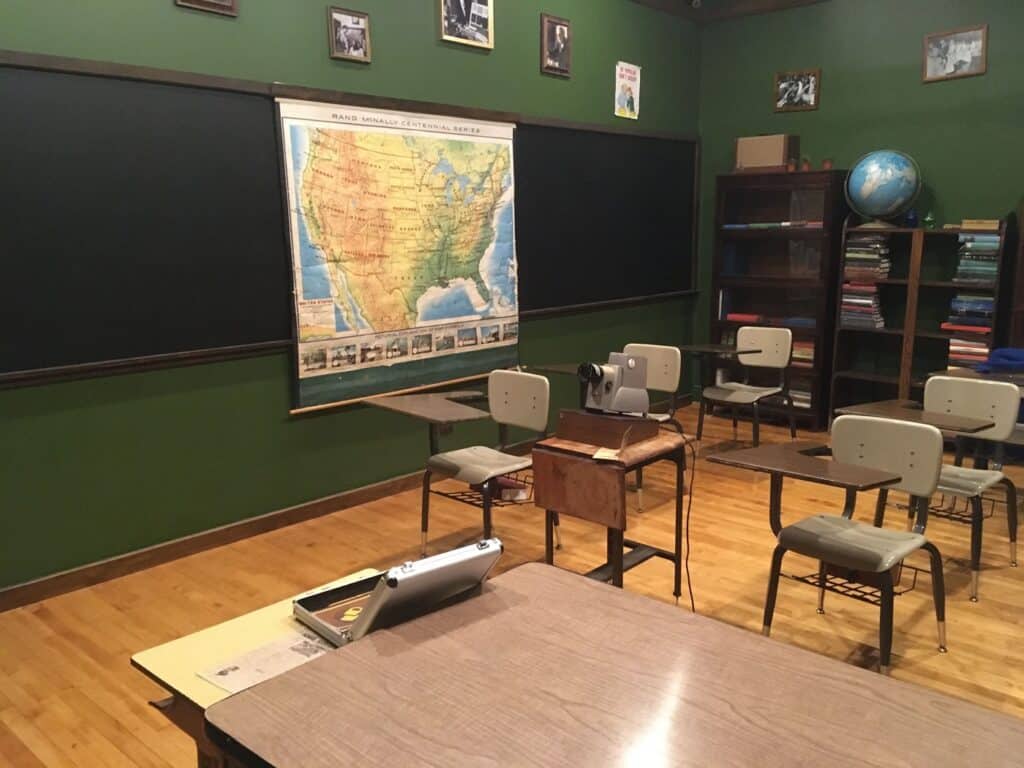 Ralphie and his family go all over town during the events of the film. Seeing them in all the different locations in Hohman is sure to spark the question: where was "A Christmas Story" filmed? As we'll come to find out, fans might have to take a trip to Canada if they want to see Hohman.
One of these locations is the school that Ralphie and his brother attend. Known as Warren G. Harding Elementary School in the movie, Top Movie Locations reports that this is actually the Victoria School in St. Catharines, Ontario. Like Higbee's, this is another location where the production was actually able to film inside, which lends to the authenticity.
The final location we'll cover today is "Bo Ling Chop Suey Palace". It's where the Parkers have their Christmas dinner after being thwarted by a group of rampaging hounds. According to Movie-Locations.com, the restaurant was in Toronto's East Chinatown. The restaurant has since been replaced by a French restaurant called Batifole.
Find your own "A Christmas Story"-inspired filming location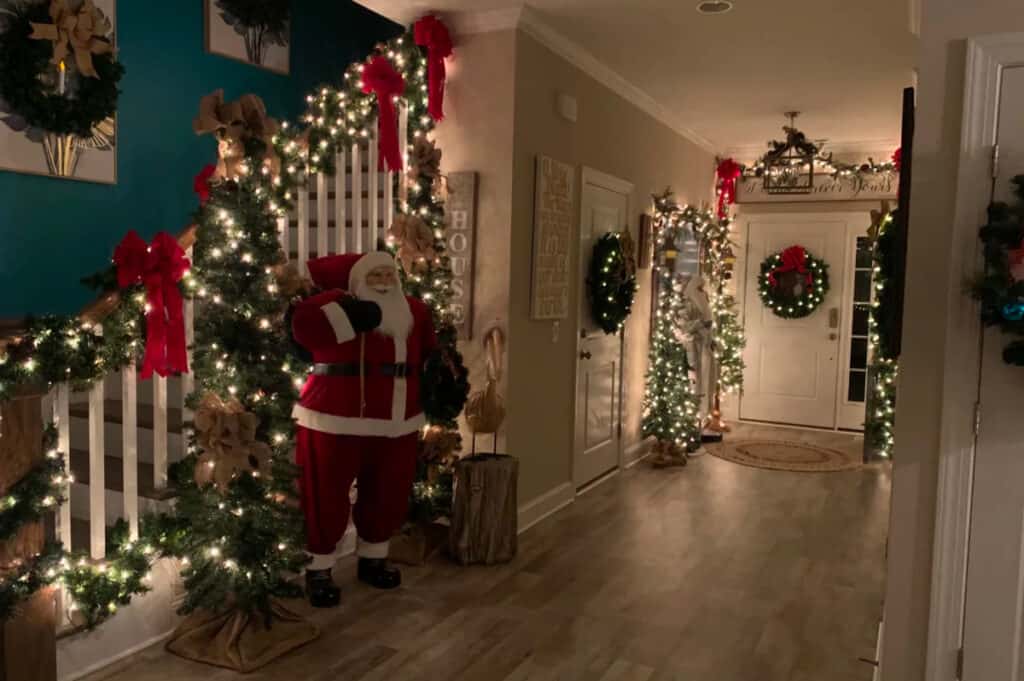 By now we've taken you on a tour through the fictional town of Hohman. Next, we hope that you're ready to go out and make the next great Christmas classic! Like "A Christmas Story," you're going to need quality filming locations to make your story just right.
Most of us don't have access to Hollywood location scouts, but with Peerspace, we have the next best thing. They're the number one location online for filming location and production studio rentals and have thousands of varied and unique places to choose from.
Whether you're in Cleveland or Toronto, make sure you check out Peerspace for the best variety and top quality. You'll have plenty to do while you eagerly await this year's Christmas. We hope you get that Red Ryder you've been asking for!

Get together somewhere better
Book thousands of unique spaces directly from local hosts.
Explore Spaces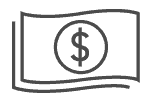 Share your space and start earning
Join thousands of hosts renting their space for meetings, events, and photo shoots.
List Your Space