Where Was "The Martian" Filmed?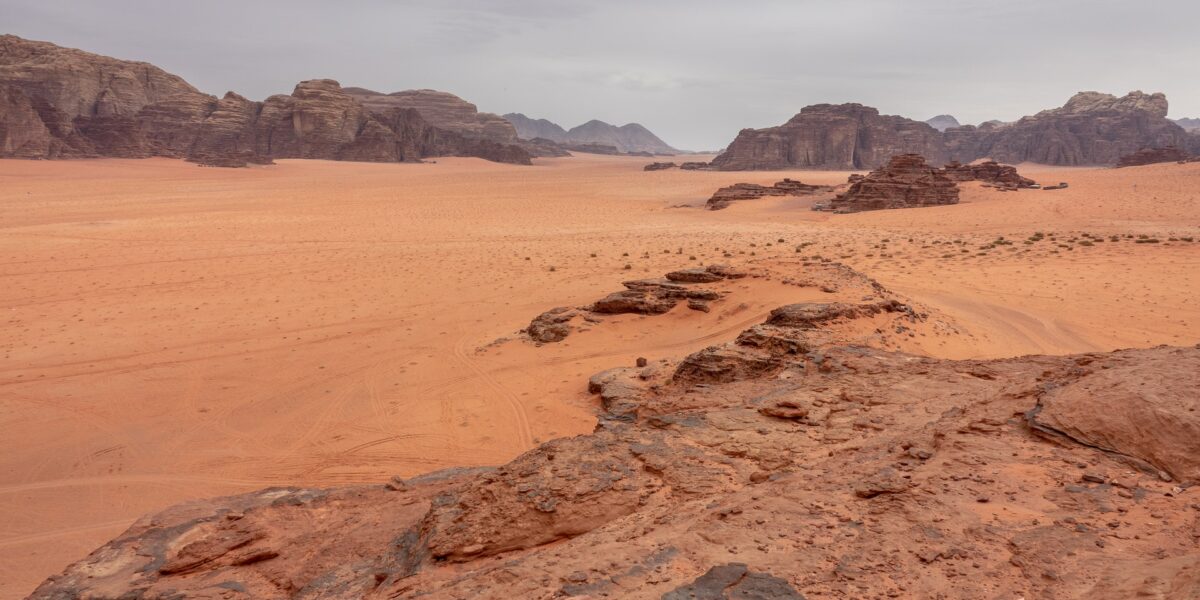 When it was released in 2015, Ridley Scott's sci-fi epic "The Martian" blew audiences away with its depiction of the mythical red planet. Fans watched Matt Damon face what an astronaut stranded on Mars might realistically face, from massive Martian sandstorms to food production challenges. The story is a tense yet ultimately uplifting tale for anyone with dreams of traveling beyond the stars. If you've watched the movie, you may have wondered to yourself: Where was "The Martian" filmed?
We're going to pull back the curtain and reveal all the nitty gritty details of the movie and its filming locations! While we're at it, we'll also highlight locations you can rent by the hour through Peerspace to create your own out-of-this-world production.
Where were the Mars scenes from "The Martian" filmed?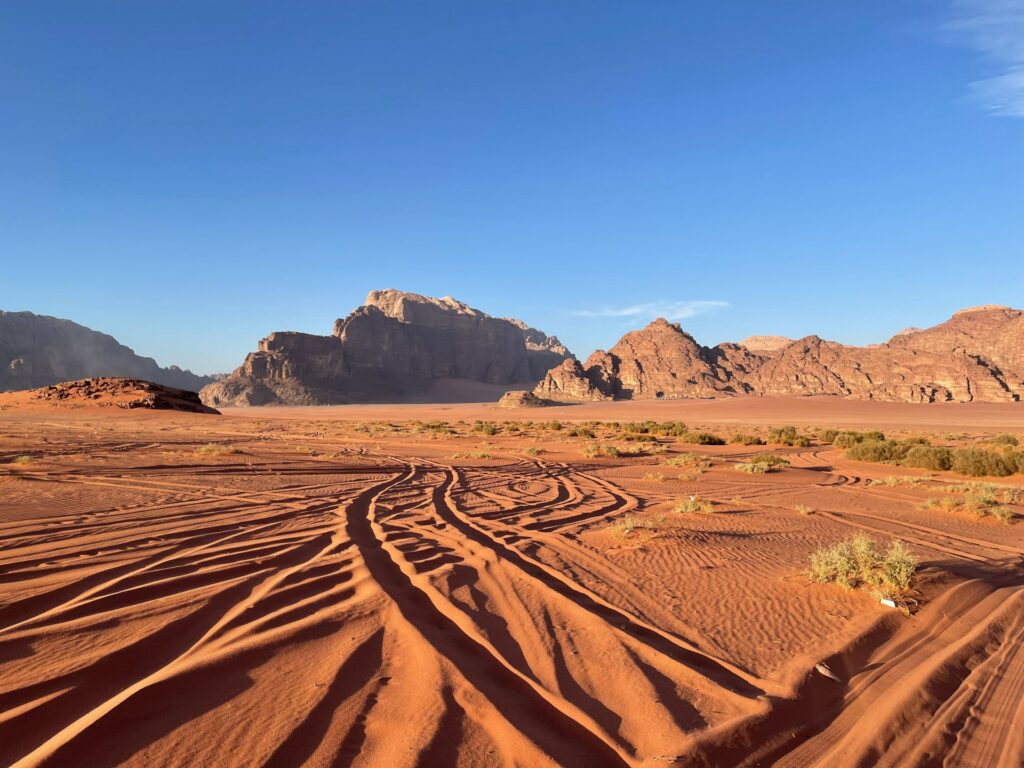 Like many viewers, the first question you may have been asking yourself as you watched "The Martian" is how did they make it look like Matt Damon was really on Mars? The answer to that question is a little more terrestrial than you might have thought.
The red sands of Mars were replicated by filming in Jordan's Wadi Rum. This desert makes the perfect location for anyone trying to replicate the surface of Mars, which is why it's no wonder Scott chose to return to this location after using it in another extraterrestrial movie, 2012's "Prometheus." 
According to an interview with Scott's production designer Arthur Max in Architectural Digest, "We based it on the photographs from Mars, but we also had to pay more attention to the color of our location in Jordan." As you can tell, it's no easy task to create an alien world from scratch. Movie productions must move heaven and earth to get it done.
Can you visit the deserts of Wadi Rum?
Now that we've in part answered the question, "Where was 'The Martian' filmed?" superfans of the movie might be wondering if this is a location that the average person could visit. There are numerous ways to visit Wadi Rum, many of them highly luxurious and comfortable.
While Jordan may be most famous for the marvelous carvings at Petra, many travel guides suggest spending some time in this otherworldly desert is well worth your time. The first destination any fan should check out if they're seeking the true Martian experience is the Wadi Rum Night Luxury Camp, which provides a first-class destination for anyone looking to experience the desert nights in style.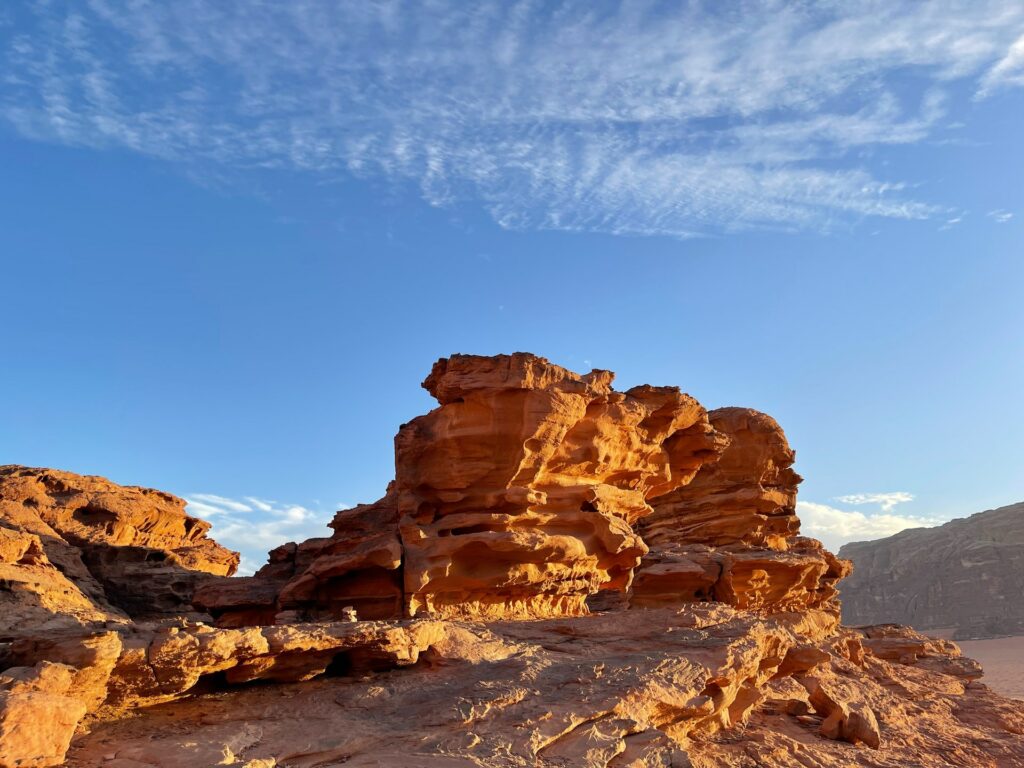 From the camp's website, "Retreat to your private Bedouin style tent with its surrounding expanse of silken sand and luxurious accommodation. Wadi Rum Night camp consists of 25 fully equipped luxury tents… There is a cozy relaxation area outside the tent to watch the stars at night." Along with these luxury amenities, they also have bubble tents that resemble something Damon's character would have inhabited in the movie.
Where were the Earth scenes from "The Martian" filmed?
Let's move on to the other locations in the film that are set on our home planet. Fans will remember the scenes that took place at NASA and may be wondering if they were real agency locations they could visit in the United States. It seems Scott decided to take a few liberties for the sake of creating a more visually interesting film.
"The Martian" used filming locations in Budapest, Hungary, to re-create NASA's famous headquarters. Movie-Locations.com has the scoop on the locations the production used in Budapest: "NASA's real Johnson Space Center, 2101 NASA Road, Houston, Texas, is glimpsed in establishing shots, but the film was based at Korda Studios in the Hungarian village of Etyek, about 15 miles west of Budapest.
"As a result, the Balna Events Centre, Fővám tér 11-12, 1093 (known as the Budapest Whale) stands in for the space agency complex." The gorgeous building feels truly otherworldly and honestly makes for some more captivating visuals than the actual Johnson Space Center would have.
Where can you find your own "The Martian"-style filming locations?
We've taken a trip around the world and back to answer the question "Where was 'The Martian' filmed?" Now we can cover the fun part—finding your own amazing filming locations on Peerspace to create your own Martian landscape! Thankfully, there is no shortage of deserts throughout the continental US that can achieve virtually the same production quality and really make you feel like you're no longer on our home planet.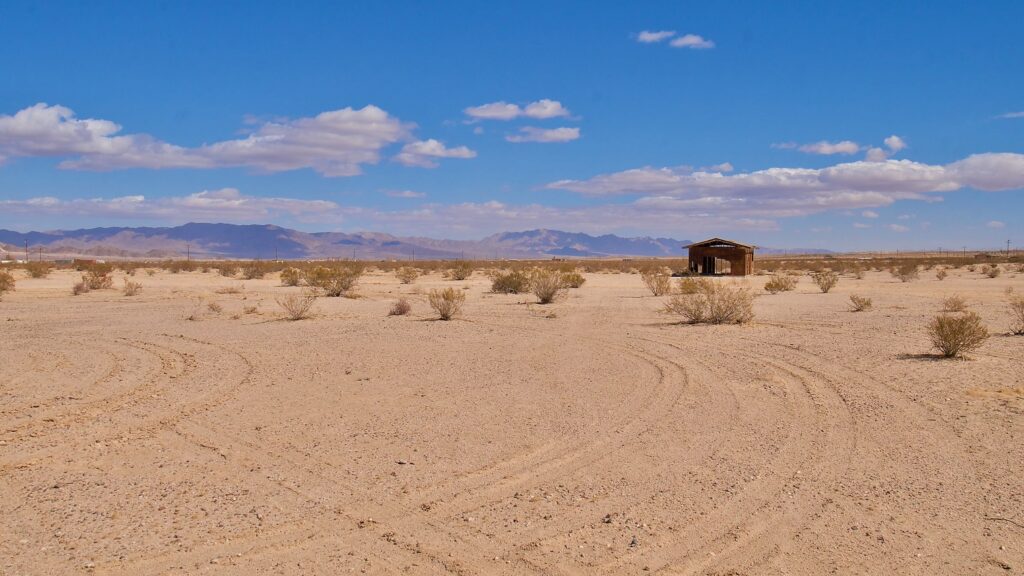 Take, for example, this listing for an open-air desert studio in Twentynine Palms, California. The host is confident you'll find what you're looking for here, writing, "Panoramic 360 views for your ideal desert backdrop scenery. Versatile desert landscape angles that offer various background scenic options to inspire the imagination for both filmmaking and photo shoots alike." 
So if you're an aspiring creative hoping to create a masterpiece of your own, be sure to take a look at Peerspace for the plethora of desert-based locations available!

Get together somewhere better
Book thousands of unique spaces directly from local hosts.
Explore Spaces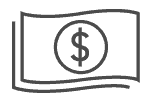 Share your space and start earning
Join thousands of hosts renting their space for meetings, events, and photo shoots.
List Your Space