12 Best Boudoir Photographers in Boston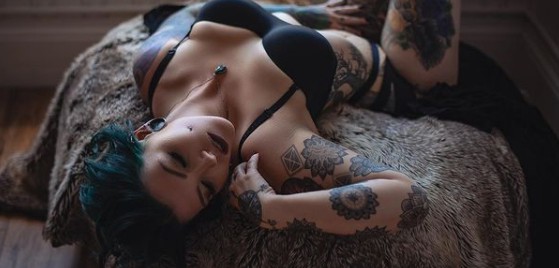 Boudoir photography is more than about "just getting naked". It's an artform helping people dismantle all of the beauty standards that have been hammered into them from an early age. Boudoir photography is about allowing everyone to be the most vulnerable they can be in a safe and creative environment. It's about celebration and liberation. There's a mass of photographers holding their hands out to do this for women, men, and nonbinary people alike in Boston. And we've ogled the web to bring you the best. So, if you're looking for Boston boudoir photographers to help you get back in touch with your inner self, there's no better place to start than right here.
And if you're a photographer in Boston looking for new shooting spaces, check out Peerspace. We have hundreds of locations in the city and beyond, all with professional equipment and one-of-a-kind style.
One of our favorite parts of boudoir photography is seeing women supporting other women. April Piotrowski is an award-winning portrait photographer based in New Hampshire. Through her business, Black Mill Photography, she's been doing just that for Bostonian women for the last several years. Through her beginnings in photojournalism, April's boudoir photos are as much about the framing as they are poses.
Whether shooting you out in the wild or in a studio, or at home, she has a stunning understanding of composition, focus, and style. We'd pose for her any day. If you're looking to work with her in Boston, we'd point you towards this production space in Fort Point, with its gorgeous exposed brick and natural light.
https://www.instagram.com/seeyousmileboston/
Sea You Smile's Ashley is one of the Boston boudoir photographers who is actually a fine art photographer that specializes in intimate portraits. Through her work, she seeks to empower other women and anyone who turns up in front of her lens to bring her vision to life. Whether she's doing a boudoir photo session, maternity shoot, or taking photographs of models, it all comes under that brand. Ashley's portraiture is moody and modern. Understanding what shadows can bring to a photograph, she also manages to hit the balance between dark and too-dark-for-definition.
If you like darker tones in your pictures, you'll love her stylistic choices. We think she'd be a perfect fit for a cozy fireside lounge shoot.
Beautifully You Boudoir is an all-female team headed by Northshore photographer Christen Grugnale. A photographer for over a decade, Christen specializes in boudoir. Shooting boudoir has helped her as much as her clients, and thankfully, she's showing no signs of slowing down any time soon. We're crazy about her white wall sessions. It frames her clients so well it shows exactly how a studio space can make or break a photograph.
To be honest, we're pretty wild about her entire studio space. Not to mention the stunning, everyday women she photographs. She's doing some of the best boudoir photography in Boston, and we're excited to watch how she grows in years to come.
Some photographers excel in dark and moody portraits. Others, like Boston wedding photographer Valerie Kwiatkowski, showcase their lighter, brighter sides. It isn't rare for a wedding photographer to fall in love with the art of boudoir. However, it's a bit rare that they have a natural aptitude for it.
Valerie's photographs are ethereal. Whether it's a wedding shoot or boudoir, her subjects glow right off the page or screen. Her no-arsenic-all-lace style makes her subjects look like angels. And, sometimes, when in lingerie or draped in sheets, that's exactly what you need. If it were us, we'd book her alongside some time at an all-white studio space with some dark-colored accents and furniture.
Bringing your SO along for the fun? Then check out our 12 creative couples boudoir photoshoot ideas to learn what you need to know
Jacob Bouvier-Wood is an intimate portrait photographer whose focus on body positivity and queerness gives their lens an entirely different vision. Jacob breaches the gap of what it means to be a boudoir photographer. They show boudoir for what it is: not all lingerie and touch-ups, but what's already there. Specializing in portraiture for the LGBTQ+ community and an ardent supporter of the body positivity movement, they take the idea of what it means to be sexy and prove every single person can be. Lumps, bumps, lace, or leather.
The brains behind The Pouting Room, Stefanie Kimball has been a professional portrait photographer since 2005. She was drawn to photographing women during their pregnancies, documenting their bodies changing and developing to create new life. Soon, women both pregnant and not were coming to her for sexy, confidence-boosting portrait sessions. Her photographs show Boston women of all shapes and sizes, each as different and beautiful as the next. And honestly, it's hard not to become obsessed.
She's a gem among the Boston boudoir photography community, and her reputation is only growing. She's a good match for a shoot in a luxury Tuscan-style home, classic and yet intimate.
For Melissa Luella Rush, boudoir photography is a high art form. It's taking traditional portraiture and flipping it on its head, ardently empowering subjects by allowing them to be vulnerable. Melissa's photography is different than a lot of boudoir styles out there. Her color work is soft and enticing, while her black and white is minimalistic, and mildly yet artfully underexposed. She implies new poses and angles, new framing, and uses light and dark head-on, as opposed to off to one side.
You really get a sense of her subjects when looking at them through her eyes, as well as how comfortable and sexy they feel being themselves. It's this mixture of artistic confidence and technical prowess that makes her one of the best boudoir photographers in Boston.
https://www.instagram.com/monchariboudoir/
Shelby Chari Medlin established Mon Chari Boudoir in 2010. From the beginning, boudoir photography was important to her. If you're looking for a photographer for your first boudoir session, you need someone like Shelby. Somebody cheering you on while taking pictures that'll make you feel like a thousand bucks. Mon Chari is all about self-love and brutal confidence. While you might be taking the pictures for someone else, a session with Shelby—and Shelby—means taking them just for you, too.
One of our favorite things to note about this studio is the client wardrobe comes in sizes XXS-4X. After all, beauty transcends size. And it's why boudoir is so important.
Want to keep it sophisticated? Then you need to read our 12 classy boudoir photoshoot ideas!
Haley O'Callaghan's atmospheric boudoir photography appears straight out of the pages of a fashion magazine. It's enticing by nature, bringing the mood to a level where the pictures look like they could just come to life. Haley might have had a camera in hand since she was 14, but it wasn't until 2017 that she made it a career.
Since starting her business, she quit her day job to pursue photography full time. While based in New Hampshire, she shoots all over New England covering everywhere — including Boston. We recommend booking a shoot with her somewhere in your town, like this elegant photo studio in Fort Point.
Decent boudoir photographers on the seacoast aren't a dime a dozen, so having artists like Lindsay Hite is a testament to their skill. Lindsay started her studio, Spark, in a bid to illuminate the world through portraiture. Her photographs exist so her models can see their inner light. That thing we're all born with and feel we lose along the way.
What stood out the most to us with Lindsay was the age range of her models, all of whom look as sexy as the next and clearly trust her with their bodies, their minds, and their power. We love.
https://www.instagram.com/macheriestudios
With over a decade of luxury boudoir photography under her belt, Annika Roser of Ma Cherie Studios is setting out to dismantle the idea of perfection. In a world of Instagram influencers and Snapchat filters, real photography has never been more important. With her Boston boudoir photography, Annika wants to realign what it means to be beautiful. Perfection can mean so many things to different people, but in front of her lens, it means being exactly who you are.
Serving the Tampa Bay and Greater Boston areas, women on both lengths of the country can have their own, fabulous boudoir experience.
Shawn Black's Boston boudoir photography business has its own hashtag. #BeBoldBeSexyBeYou is full of women showing off their best selves, whether in the studio or at home in front of their mirror. It's an amazing thing to see, and it's all down to Couture Black.
Like many boudoir photographers, Shawn started with weddings. Seeing how many brides felt like they were lacking in beauty because of what they saw on television or in magazines drove him to step into more intimate portraiture. Through it, he's been helping women realize their own beauty since the beginning.
Discover the 9 best portrait photographers in Boston right here!
Boston boudoir photographers rely on Peerspace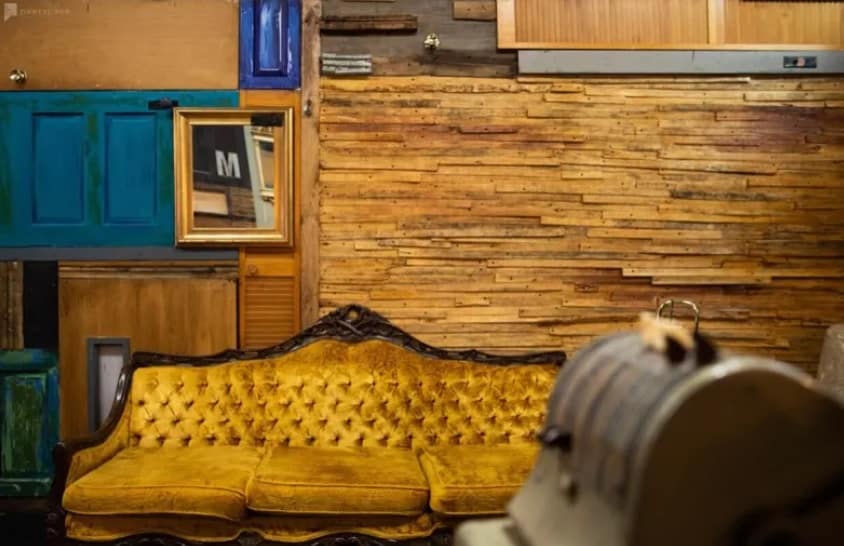 At Peerspace, we want to bring you the best. Having your portrait taken takes a lot of courage, and having a boudoir shoot done takes even more. There's no doubt in our minds that these Boston boudoir photographers are the best at what they do. Whether you're looking to do a sexy shoot for your other half or you want to feel like Beyoncé, these talented artists can make it happen. 
Once you choose your photographer, be sure to book a perfectly inspiring venue on Peerspace. All of our one-of-a-kind spaces are available to rent by the hour and are sure to make you feel your best.
With the right boudoir shoot, you'll never feel unconfident again.

Get together somewhere better
Book thousands of unique spaces directly from local hosts.
Explore Spaces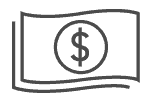 Share your space and start earning
Join thousands of hosts renting their space for meetings, events, and photo shoots.
List Your Space