12 Best Boudoir Photographers in Seattle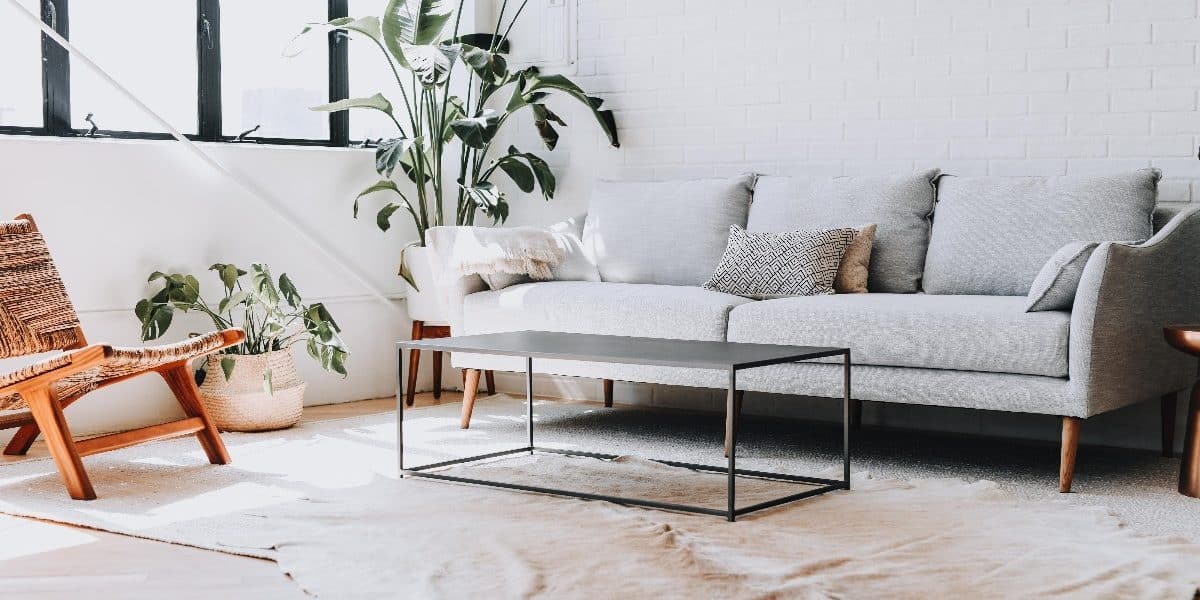 Heart of the Pacific Northwest, Seattle has a thriving, exciting arts community. From Pioneer Square to Capitol Hill, it's a city built on a foundation of individuality, opportunity, and uniqueness. Whether due to the wet-yet-wonderful weather or its proximity to Portland and Vancouver, Seattle is also home to hundreds of talented photographers.
And if you're a Seattleite in need of a confidence-boosting portrait shoot, you're spoiled for choice. There's an abundance of Seattle boudoir photographers to choose from. After all, it doesn't need to be sunny for you to feel sexy. Seattle's got a certain undeniable edge and a personality all its own, and it fits beautifully with the freedom and self-exploration of a good boudoir shoot.
Chef and boudoir photographer Timothy Rutkoske has built his artistic career on the desire to show women across the PNW how beautiful they are.
While many feel more comfortable with a woman behind the camera, Rutkoske works alongside an all-female team of hair and make-up artists. His relaxing behind-the-lens vibe comes through in his photographs wherein each subject not only feels comfortable in their own skin, but looks it, too. Imagine combining Rutkoske's talent with the perfect setting of this Seattle boho loft. The bed in front of that exposed brick wall was practically made for Seattle boudoir photography.
Janette Casolary is a queer photographer from Seattle. Her couples boudoir photography displays an intimacy it's hard not to be obsessed with.
In each photograph, she captures her subjects in ways that make the camera itself disappear. They pull you in so, all at once, you're part of the subject's world; whether it's a session with two or just one. The only people that exist in these moments are those on camera: the mark of a gifted photographer for whom the lens is their eye. She's a gift to the Seattle boudoir photography community, and here's a pro-tip: if you're near Pioneer Square, consider taking advantage of the swoon-worthy natural light in this photo loft.
Boudoir in Seattle is the brainchild of model and photographer Kasey Racutt. This luxury, fully-inclusive studio was featured in a FUSE editorial, but it's more than just fashion.
Used to being both behind and in front of the camera, Kasey has a unique approach to her Seattle boudoir shoots. As a model, she knows all the tips and tricks you might need to look your best. As a photographer, she knows it all starts with how comfortable you feel when the shutter snaps. And every one of her photos shows how good at that she is. Her clients rave about her presence on shoots, and bringing the right energy to the project is the first step to jaw-dropping work.
When it comes to boudoir photographers in Seattle, Cheryl Jones is one of the originators.
Although she got her start shooting weddings, she realized her gift for boudoir in 2008. Pretty soon after, she opened a boudoir-exclusive studio in Ballard and never looked back. Working alongside a team of talented women, Cheryl is devoted to giving her clients the most comfortable and beautiful shoot possible. Her lush photography gives as much life to the lovely women of Seattle as they do to it. We're obsessed.
Halle Roland's work excites us the same way Cass Bird's does: with a rampant desire to see more. And more, and more.
They're an intimate wedding and boudoir photographer whose work rightfully centers around Seattle's glorious LGBTQ+ community. Too often, the commercial photographic landscape is awash with specific body types. The same trends do affect the boudoir world, too. Halle takes that landscape and flips it wide, showcasing the broad, glorious, fabulous, loving, and beautiful lives that make up the PNW queer community. And by the way, Peerspace does list photo spaces that are specifically for boudoir—so book some space and some time with Halle, and find out what magic manifests itself.
Brittany Martorella has been photographing women since 2018.
Undine Boudoir provides a beauty and boudoir service for women, by women. It consists of Brittany and hair and make up artist Kanani Flores, two women who want others to feel every bit as beautiful as they should. Undine photographs show a great command of shadows, and a fine understanding between light and dark. More than anything, though, they show every woman can look ripped from the pages of a fashion magazine—but even better. For some added magazine dazzle, try shooting in an upscale locale like this posh midcentury home, complete with a pool.
Be it leather, pleather, silk bindings or stockings, Bunni Devereux gives Seattle boudoir photography a delicious, kinky frosting.
Run by a married couple, Bunni Devereaux is owned and helmed by its eponymous photographer. Bunni, an award-winning Seattle boudoir photographer, has been behind the camera in one way or another since high school. Her art is focused on self-esteem, empowering human beings with every shot. No matter how you see yourself, Bunni's transformative photography will only make you want you more. We especially love her work with colorful, edgy lighting, like the kind you can nail in a dedicated space like this one.
While based in Seattle, nothing can stop Kate Morrow from roaming the West Coast. Or taking photographs.
As evidenced by her business name, Kate's boudoir photographs are built on adventure. Whether it's nude shots amid mud and towering Douglas firs or the comfort of your own home, she brings a wanderlusting eye to every situation. Not everyone would be comfortable shooting on a rooftop deck, but if we had that goal, we'd probably tap Kate Morrow for the gig. Comfort and wiggle room are two of the most important aspects of a boudoir photo session. And Kate is more than happy to work with you and your ideas until you both come up with something divine.
Senior portraits, fashion, portraits, boudoir. Published photographer Goldie Lucarelli has her camera in all kinds of pots. You'll notice her skill in working with natural light, a recipe for exquisite photos in any of the sun-draped lounges Seattle has to offer.
A professional photographer for over a decade, Goldie's pictures are able to cross the spectrum. With film portraits that look like they're from the pages of Vogue to boudoir shots lingerie brands would crave, there's no limit to her skills. What attracted Goldie to photography was capturing the little moments that pass us by all too quickly. Those that, if we're unlucky, also go by undocumented. And if you ask us, she does so beautifully.
Queer Seattle-based boudoir photographer Holly Stevens has been shooting pictures for over ten years.
Operating across the digital and film mediums, her work exposes the limits we put on ourselves as photographers. And sometimes, as humans. For Holly, photography is a way of advocating for those who have been silenced or hidden from the screen. As a result, her nude portraits and boudoir shoots are filled with every body shape, size, color, and ability. And it's everything.
Seattleite Andrea Michelle cherishes boudoir photography for many reasons. One of the most fitting is making every human to feel beautiful as they are.
For Andrea, the power of boudoir sessions comes from the vulnerability it takes to do them. To get down to the bare essentials, bringing out whatever deity is hidden within that we're all guilty of repressing as a result of life. If you're looking to book with Andrea, you're looking at a full-spa experience. Except, in comparison to her photographs, even exfoliation feels clogged. She's a true gift to the Seattle boudoir photography community, and we know you'll love her work as much as we do.
If we could sum up Chantel Allen's work in two words, they'd be sultry and invigorating.
With a penchant for natural light photography and the talent to take pictures that live up to it, Chantel's intimate portraits are ones for the books. In a world so obsessed with filters and false images, her photography is raw in a way we all so desperately crave and deserve. No matter our shape, sex, or gender. Give her some good light and some beautiful space to work, and let her do her thing. You won't regret it. 
Book a Boudoir Photographer in Seattle
Boudoir photography is one of the most thrilling things you can do. No matter if you're the subject or the one behind the camera. It's inspiring, uplifting, and a medium primed to make you feel like the best version of you you can be.
Finding a Seattle boudoir photographer isn't hard, but finding the right one for you can be tedious. So we're cutting out the intermediary and making it all about the art—making sure you find the perfect photographer to capture that PNW spirit.