11 Beautiful Baby Shower Venue Ideas In Pittsburgh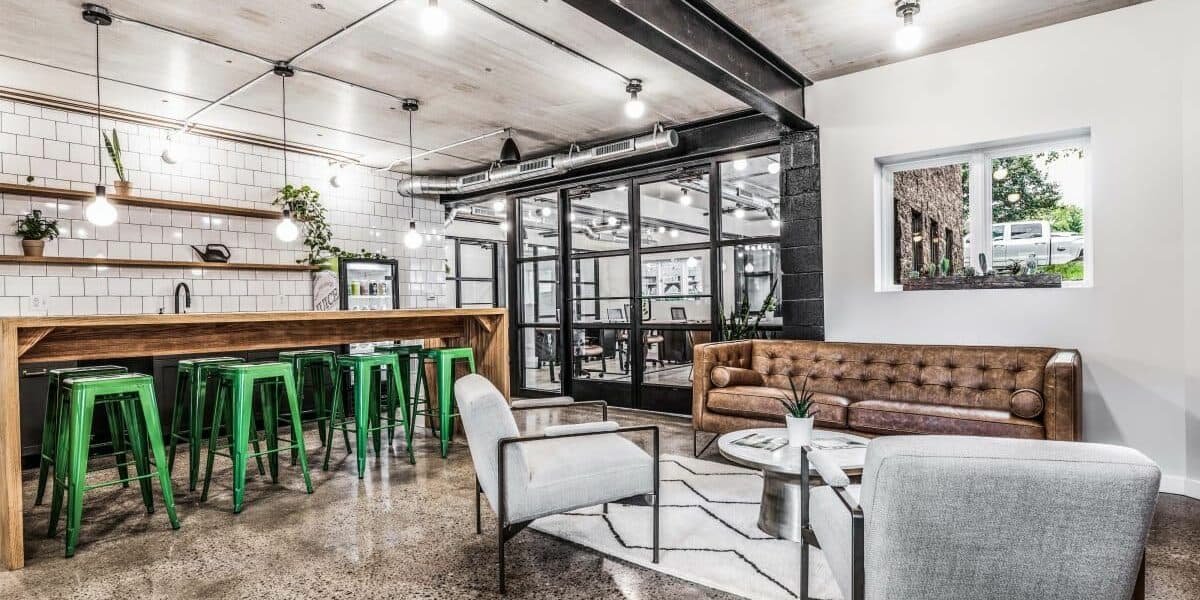 Pittsburgh, Pennsylvania, a scene of tall skyscraper landscapes and the Duquesne Incline. Cultivated by British and French influence, old industrial buildings create artistic baby shower venue ideas in Pittsburgh. The steel city presents pristine views of the Ohio River, with bridges and monuments to rival the big apple itself! Culture bustles through the streets, and evading this hustle and bustle can take you on a refined, luxurious journey through the best of baby shower locations. We present the 11 most inspiring and awe-filled venues for your Pittsburgh baby shower.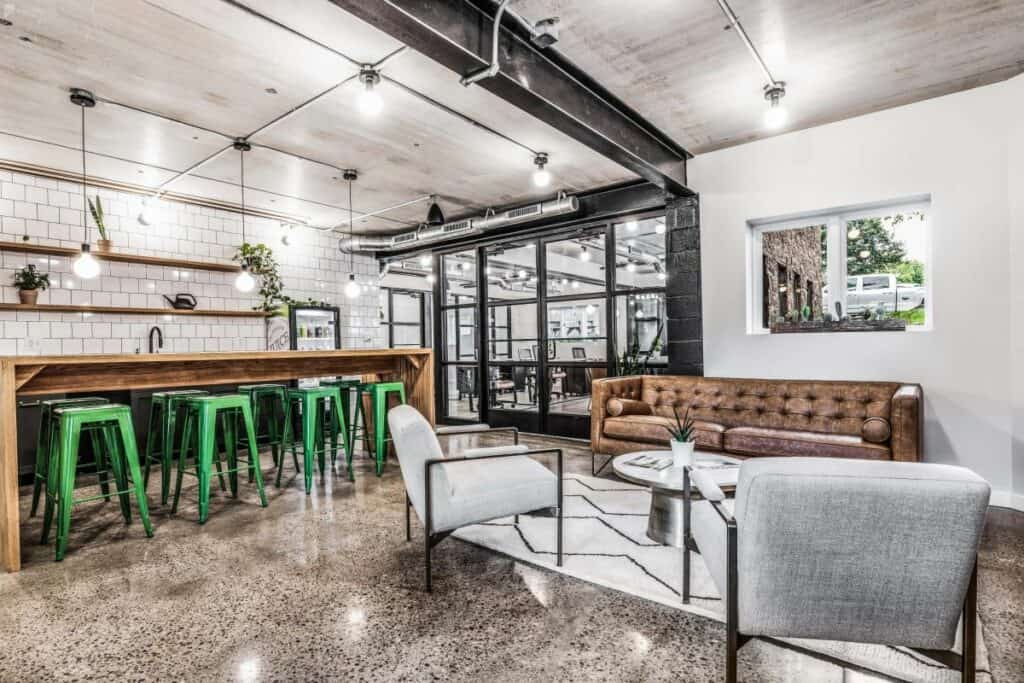 Modern yet industrial themes combine in this eloquent use of space. It provides a business class theme to your baby shower venue in Pittsburgh, with multiple rooms leading to larger areas. The design leaves a wholesome feeling with its black upholstery completing the white-walled interior. Strong natural lighting permeates through multiple rooms, exposing the white brick walls and traditional artwork features. With plant life woven throughout this Peerspace venue, a professional sophistication would vibrate through a shower event here.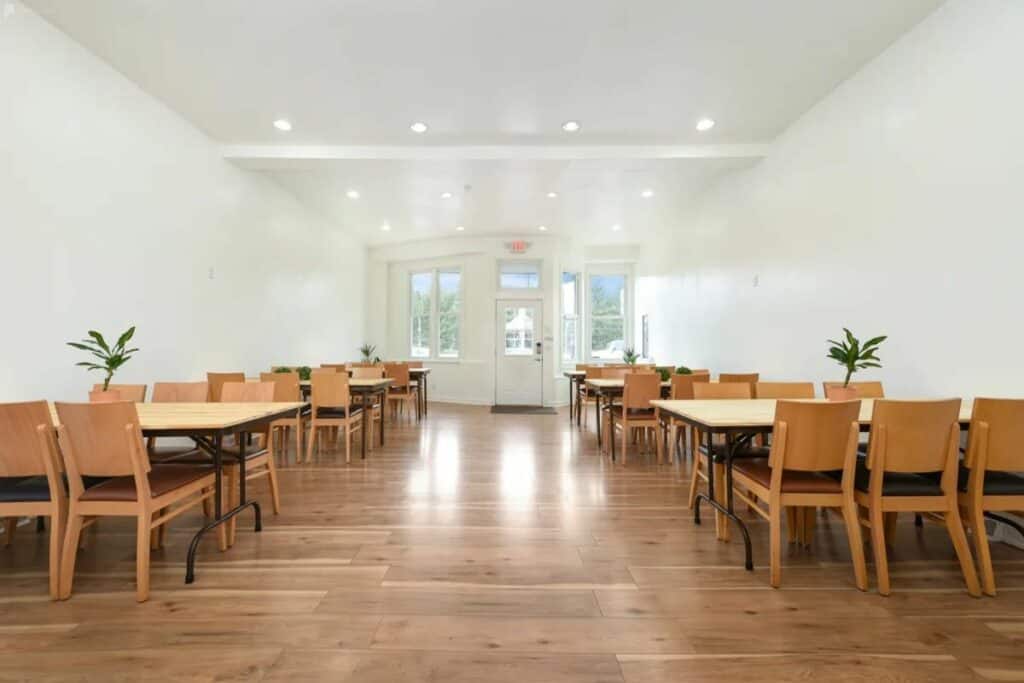 This hidden gem is tucked away from the exterior. The interior is lined with pristine achromatic walls complementing the wooden theme. Plants litter the space, while the hardwood floor joins the wooden upholstery to complete the natural vibe. It's all illuminated through large windows, giving a unique texture to this baby shower venue idea in Pittsburgh. Book it here on Peerspace!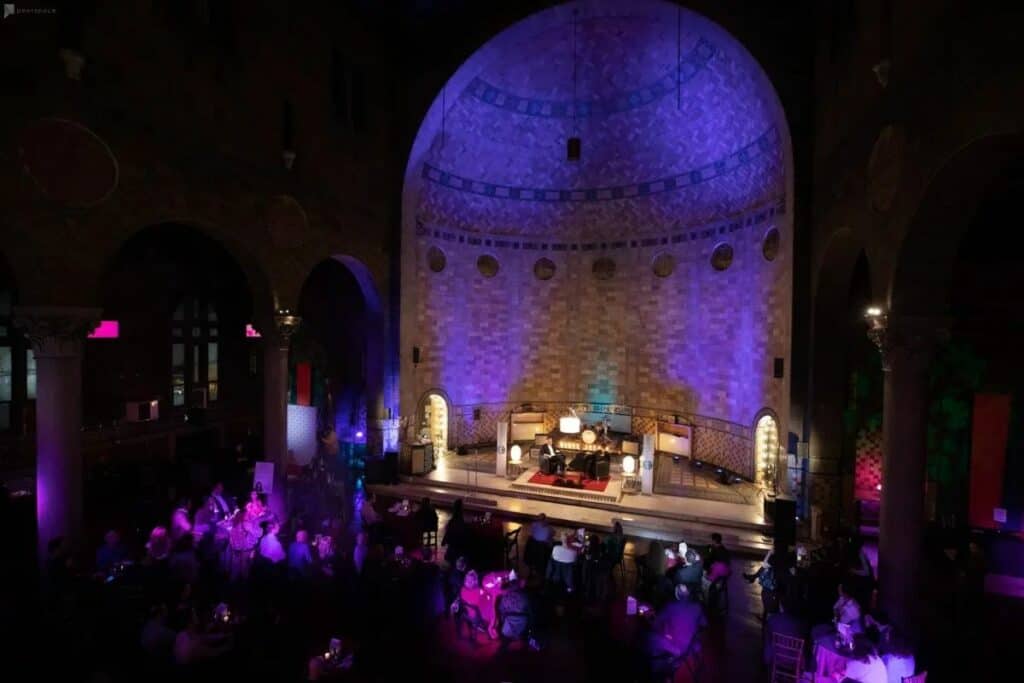 A Cathedral … a breathtaking Cathedral. With its huge windows, natural light illuminates the plethora of historic features within. Multiple rooms expand the space, creating an extraordinary design. The distinctive Roman Catholic architecture perforates the exterior with higher levels of beauty reached on the interior. It boasts a 54-foot hand-built mahogany ceiling, Corinthian topped with solid marble arches and an enormous parabolic mirror with a herringbone-patterned half dome. These features finish this exquisite Peerspace venue, cultivating historic extravagance for any baby shower in Pittsburgh.
Next up is a pinch of a homely and warm atmosphere. This venue's vibrant interior is surrounded by exposed brick for a rustic design. The wooden theme runs throughout the space and extends into the garden. Overflowing with plants, flowers, and trees, the garden is enclosed by fern trees that seclude the garden for privacy. A baby shower venue in Pittsburgh here would breathe life. Surrounded by family within this exquisite home would be a warm and vibrant way to celebrate new life.
When the weather is warm and breezy, looking for those outdoor baby shower venue ideas in Pittsburgh is the number one priority. With a massive expanse of gardens and plant life, Bella Terra Vineyard definitely has that outdoor space. Plus, the flexibility and creativity of choosing where to arrange the venue can provide wonderous views encompassed by nature. Conversely, an intimate setting breathes privacy and seclusion. Indoors, the unique design continues with large spaces aligning with the venue's winery character. For a truly eccentric baby shower venue, this vineyard would be the way to go.
This mansion blends beauty with luxury to subtly take your breath away. With a grand oakwood interior, each accented wall feature is sure to inspire a sense of splendor. Large internal rooms are lined with magnificent windows, enabling light to pervade the room. As the light enters it reflects off the most luxurious upholstery, not to mention the artsy golden banister on the central staircase. A definite royal baby shower venue in Pittsburgh.
This house may not be as big as some of the mansions within this list, but what it lacks in size, it makes up for in punch. This heavy hitter would kill you with beauty, and irritate hay fever sufferers. This baby shower venue in Pittsburgh is well worth the tears. With a flower theme perforating the exterior gardens surrounded by luscious green trees, an outdoor summer event here would be wholesome and uplifting. The interior continues the flower theme with bouquets decorating the walls and fittings. The house exudes grace from its garden grass up to its elegant chandelier.
A hotel gifting its visitors with summa cum laude. Its ballroom, magnificent; its rooftop, breathtaking; its design, contemporary crystal splendor. A luxurious embrace encompasses each room within this hotel, including the terrace. Artistic use of wall features, natural light, and crystalized light from the chandelier complement one another to illuminate the high-class atmosphere within. Whether it's the flowery embrace of the pearl white ballroom or the Pittsburgh skyline from the rooftop, this baby shower venue has it all. The difficult decision is where to host the shower in the hotel.
Another wooden-themed masterpiece for a baby shower venue idea in Pittsburgh. With exposed brick walls and an open ceiling, a touch of chic individuality is present at this venue. It's a unique space to celebrate a new life. The design screams elegant class with fancy decor to contrast the rustic walls. With an entire wall being a window of delightful luminous opportunity, let's hope that no one breaks the fourth wall. Bringing refined professionalism through the curtain complementing glass ornaments, this aesthetically pleasing venue brightens the mind.
Let's face it: a refined ballroom with a plethora of modern artwork supersedes any baby shower venue idea in Pittsburgh. Sophisticated luxury pierces like the upholstery and design of the interior question the traditional idea of opulence. Colors of white and gray complement one another while projecting creative imagery in the minds of visitors. Truly a unique masterpiece of collective refinement and expanse of space.
Situated above a bar, this distinctive perspective of the Pittsburgh skyline encompasses a warm and homey experience. The tall windows illuminate the room and artistic features on the wall, providing a breadth of creativity to celebrate new life. With wooden floors and high ceilings encompassing hanging ornaments and imaginative detailing, this venue is aesthetically pleasing. Completing the list of baby shower venue ideas in Pittsburgh is this cozy classic.

Get together somewhere better
Book thousands of unique spaces directly from local hosts.
Explore Spaces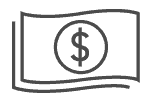 Share your space and start earning
Join thousands of hosts renting their space for meetings, events, and photo shoots.
List Your Space