The 9 Best Commercial Photographers in Houston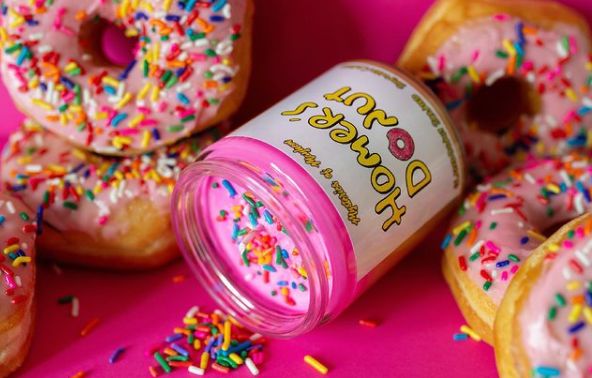 Houston's thriving restaurant, oil and gas, and healthcare industries mean an insatiable demand for talented photographers capable of representing these brands in ways that speak to prospective clients. Small wonder, with such a huge scene, we were able to find so many immensely talented creatives! However, we really wanted to narrow things down to the 9 Houston commercial photographers most deserving of your attention in 2021. So without further ado, here are Houston's finest commercial photographers.
Beautiful people, places, and products are what Houston commercial photographer Hannah Mulik trains her lens on. Her chic, modern style with vibrant colors and shadows that add contrast and complex lighting perfectly complements the beauty, fashion, and food photography she specializes in. She has an especially great eye for textures and chooses background elements, like wood grain or leaves, that go well with a given product. Each element in the photo has been arranged for maximum impact. Her eye for detail makes her one of the top creatives in Houston!
Christa Elyce of Pixel Studio Productions is a photographer with a cinematic, storytelling style that goes hand in hand with her product, food, event, and wedding clients. Founded in 2012, Christa's studio provides photography and videography solutions for Houston individuals and businesses. She works both in-studio and on-location as needed to create the perfect lighting or background environment for collaboration. We're amazed by how equally natural she works with skylines, smiling models, or abundant natural light. And each of these adds story elements that influence the overall view of the product, service, or brand in question!
When working with fashion and beauty-oriented brands, Alida Bonifaz is our top choice. Her style is modern and playful, mixing traditional studio shots with kitchen and bath scenes for a truly complete storytelling portfolio. Alida is also eager to get up close and personal for facial framing that highlights eyes and cosmetics. Her directions for fashion-oriented commercial shoots are also flawless. She easily highlights outfits in flattering, natural ways while using lighting and backgrounds that accentuate a theme. And all without distracting from the clothes themselves!
After finding joy in documenting an engagement shoot for a friend, Christina Breaux realized she had the passion and talent to do photography full-time. Creative Clicks Photography is the result of her efforts, and as a self-taught photographer, her thriving business is a testament to her perseverance as an artist. While weddings and engagements are still a major part of her work, branding and product photography are also something Christina does incredibly well. Houston bloggers and entrepreneurs looking for portraits that best represent their brand, clothes, or product images have worked with Christina to bring visions to life. Like her wedding work, her branding portraits and product shoots use a pastel tone with bright highlights that give each image a beautifully contemporary air!
Houston commercial photographer Roni Urunbaev focuses on sports products. His work highlights shoes, clothing, and beverages like energy drinks that keep you moving fast! Roni has a personal aesthetic we think you'll love, specifically his eye for blues, purples, and green tones. He enhances and deepens them, contrasting them to the dark shadows he often embraces, both in-studio and on-location. His product images also include colored backgrounds that are highly complementary and emphasize the visual impact of the brand in question.
Headshots, business events, branding, and product photography are just a few avenues Inez Lara struts as a Houston commercial photographer. She also provides quinceañera and wedding images for local residents. Inez has a colorful yet slightly soft contrasting style that's a nice change from the modern, punchy colors most photographers seem to prefer. Her product photography is also done in the classic white background style, which calls attention to her eye for geometric lines and shapes! This extra artistry goes a long way in making her images appealing enough to encourage viewers to keep looking for a few extra moments.
Commercial photographers are some of the most diverse in terms of clientele. Corporate Photo Houston works almost exclusively with industrial and corporate clients. With over 30 years of experience in the industry, they are the first these companies call upon. Their client list includes major brands like Airgas and Solvey as satisfied customers. Telling the story of your industrial business brand can include showcasing workers operating heavy machinery, managers standing in front of corporate billboards, or architectural images of the site. Corporate Photo Houston has experience in these and much more. Executive portraits and videography are also available when needed.
Houston's oil and gas industries and the healthcare sector are some of the largest in the country. It takes a commercial photographer with immense talent to satisfy the needs of these major brands, and Mauricio Ramirez is undoubtedly at the top of the list. With over 25 years of experience as a photographer, he finds visual solutions that convey the essence of the brands he partners with. Mauricio has a special fondness for wide-angle imagery that conveys the complexity of oil and gas plant environments while giving context to environmental and corporate portraits taken on-site!
Dee Zunker is a commercial interior photographer who finds spacious yet inviting compositions for Houston businesses. Her clients come from diverse backgrounds, including the restaurant, auto, and retail sectors of Houston. Her style finds leading lines and angles that emphasize spaciousness, seating arrangements, classic architecture, and other elements that can easily go unnoticed by less detail-oriented photographers! Dee also mixes in monochrome on occasion when colors detract from the architectural experience.

Get together somewhere better
Book thousands of unique spaces directly from local hosts.
Explore Spaces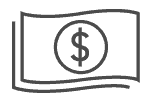 Share your space and start earning
Join thousands of hosts renting their space for meetings, events, and photo shoots.
List Your Space