The 11 Best Commercial Photographers in Los Angeles
Whether you're managing a brand or business or are just in need of a professional photographer, commercial photography is the answer. Commercial photographers specialize in certain niches, like fashion, food, corporate headshots, or product photography. Therefore, it's essential to find the photographer best able to suit your particular needs. Of course, in a city like Los Angeles, we're hardly without options. That's why we've narrowed down the playing field to these 11 best Los Angeles commercial photographers. They are no strangers to working with top-level brands and can bring your story to life.
Macey J. Foronda is an accomplished commercial and editorial photographer in LA who has worked with Rolling Stone, Buzzfeed, and Teen Vogue, to name just a couple. Her fun, creative style is a standout of all the Los Angeles commercial photographers and is comfortable shooting in the studio and out on location. Looking through her colorful, vibrant portfolio, we see a lot of famous faces, including Billie EIlish, Zach Galifianakis, and even The Rock! Whether she's shooting portraits or products, Foronda crafts beautiful, balanced photographs which feel artistic, nuanced, and engaging. 
Mark DeLong has an enormously successful photography and videography career behind him already, working with clients such as American Airlines, BMW North America, and Mercedes-Benz. DeLong's work is superb, marrying careful lighting design with tasteful posing and composition to craft a scene that naturally guides the viewer's eye around the frame. DeLong describes himself as someone who finds inspiration everywhere. He is one of the Los Angeles commercial photographers who is always willing to get outside his comfort zone to try something new. 
Los Angeles commercial photographer Stephen Denton was born and raised in Phoenix, Arizona, and now works in magical California. His work is authentic and unreserved, allowing the subject matter to influence the end photograph. Along with his commercial work, Denton's Instagram page is full of travel and documentary images, showcasing his wide-ranging photographic chops. Denton is also a big golf enthusiast, and it, therefore, comes as little surprise that his clientele includes Puma Golf, Cobra Golf, Golf Tips Magazine, The Golfer's Journal … we could go on! Frankly, the sport has never looked better than when it's in front of Denton's lens. 
Ed Carreón has had an incredible journey along the way to becoming a commercial photographer, including moving throughout Asia from Micronesia to India, getting attacked by sharks, falling in love in Mexico, and ultimately "making his mama proud" by publishing work to wide acclaim. Carreón's commercial work is clean, composed, and precise, as he aims to "figure out the best way to approach your objectives." Carreón works diligently to ensure that his photographs function as the tool to help a business or brand achieve its goals. And for 20 years, he has done just that for clients like Johnson and Johnson, Pimco, Cedar Sinai, and Virgin Galactic. 
David Zentz is a storyteller by nature and describes himself as specializing in "colorful, impactful" images. Looking through Zentz's portfolio, we are sure to be impressed, as it ranges from world-famous Olympians to "sumo wrestlers, Fortune 500 business leaders, and rodeo clowns." Whether shooting in a studio or out on location, Zentz manages to find the best pose and the best angle for the moment, bringing us into his client's environment effortlessly. Even, flattering lighting is the hallmark of his corporate work more so than other Los Angeles commercial photographers. His more documentary-style brand photographs incorporate more nuanced light and dark tones to craft an image worth mulling over for a long time. 
Jeff Singer is a photographer who truly paints with light, turning that which comes before his lens into a work of art. We especially love how Singer incorporates color profiles into his work, unafraid to add colored lighting in ways that really make the images pop. His other projects, especially those out on location, showcase his attention to detail, bringing to the forefront wide shots of the product or brand and the minor additions that make the design that much more unique. 
Working together as a team, Neil Kremer and Cory Johnson are two "narrative-driven" conceptual artists who also describe themselves as being "creative chameleons." Their efforts in creating dynamic, playful images and their willingness to experiment and adapt have resulted in brilliantly memorable results. This photographic duo has earned awards and accolades left and right for their work and has partnered with clients such as Visa, Proctor & Gamble, and DirecTV, out of a long, long list. Kremer and Johnson bring a little extra magic to their photoshoots, making them two of the best Los Angeles commercial photographers. 
Paulina is a commercial photographer specializing in product photography such as skincare, perfume, jewelry, and other small goods. Her work features a clean, stylized, natural look, with warm, earthen colors, simple backdrops, and a minimalistic atmosphere. "I believe your brand deserves to be showcased beautifully," Paulina states on her website, and her gorgeous, inviting portfolio does just that. Looking at Paulina's photographs is like taking a long breath of fresh air—each one is elegant, composed, balanced, and inviting. Those looking to advertise their health or beauty products brand won't need to look any farther than Photography by Paulina. 
Cera Hensley's photos burst with life, featuring brilliant colors, bright set-ups, and elegant, uncomplicated compositions. Each photo feels like an intricate installation at an art museum, perfectly coordinating the lighting, mood, and subject matter to bring the viewer directly into the moment. Hensley often plays with elements of repetition and symmetry to craft photos that feel balanced but also engaging, leaving less creative commercial photographers rather in the dust. Hers are certainly the kind of images you won't be forgetting in a hurry. 
Kristine Eldridge is one of the few Los Angeles commercial photographers who specializes in children's clothing. Eldridge says that she sees the world through a viewfinder, and her photographs' authentic, vibrant nature is a testament to her capabilities. Eldridge's lifestyle work's warm, engaging feel is beautifully incorporated into her commercial photographs, featuring lots of stunning outdoor locations, soft natural lighting, and plenty of big smiles. It's also clear that children's fashion is an area where Eldridge feels the most at home, and she has worked with the likes of Oilily and Little Skye Kids. 
Full of zing and zest, Los Angeles commercial photographer Lindsay Kreighbaum's work positively pops with color, grabbing our attention from the first glance. Her effective framing and composition techniques mean that our eye is drawn throughout the entire frame, resting on one element and then moving on to the next until we've absorbed the whole image. We especially the way she involves shadows. Many photographers aim to provide even lighting throughout their images, but Kreighbaum's artistic use of elongated shadows adds to the power of her photos.
Perhaps best of all, clients of Kreighbaum needn't have to stop at a single frame, as her stop-motion creations are a creative way to bring even more life and story to the product. Kreighbaum may be appearing at the end of this list. Still, she is certainly foremost in our hearts, and her vibrant backdrops, engaging set-ups, and attention to detail make her one of the best commercial photographers in Los Angeles. 
Commercial photographers in Los Angeles: conclusion
Commercial photography is a big industry, and it can be daunting to try and find the photographer who best suits your brand or product, especially in a city as large as LA. Fortunately, that big selection also means you're sure to eventually find someone whose specialization is the perfect match for your niche, and utilizing that resource will be a huge boost to your advertising. We've done most of the work for you here, and these 11 best Los Angeles commercial photographers are your sure-fire key to success. 

Get together somewhere better
Book thousands of unique spaces directly from local hosts.
Explore Spaces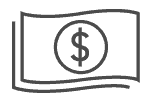 Share your space and start earning
Join thousands of hosts renting their space for meetings, events, and photo shoots.
List Your Space