The 10 Best Denver Family Photographers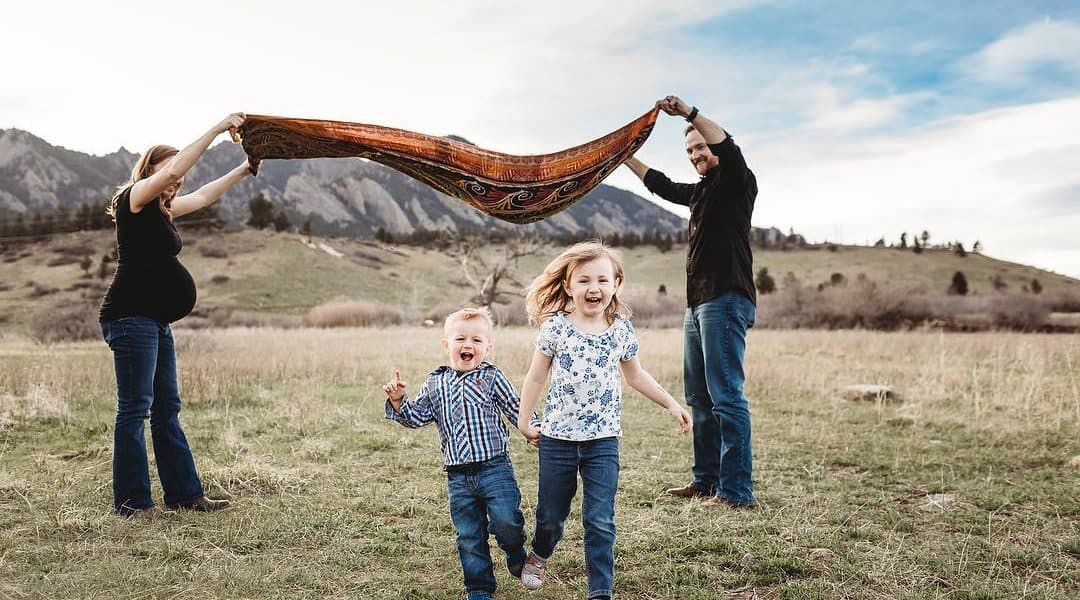 During the process of selecting the 11 best Denver family photographers, we at Peerspace set a few simple goals for ourselves. First, we wanted to find photographers skilled in a wide variety of styles, from traditional to experimental. We considered storytelling photographers to be photographers whose family photos are classic-looking family heirlooms. Second, we looked for photographers with an impeccable reputation for delivering exactly what their clients are after.
Lastly, we sought out creatives who brought something unique to the work they did and exhibited something special — some spark that really set their work apart from the work of others. We believe we accomplished all of those goals with this list. Each of these photographers shoot with character, as well as a distinct style and process for creating works of art. All of them are — without a doubt — among the most noteworthy Denver family photographers.
Julie Livermore takes traditional and lifestyle family photos. She alternately shoots carefully composed, classically posed family shots, as well as organic storytelling shots that reveal you and your family in your element. She's a real chaser of light, as many Denver photographers are. After all, you can chase the light here forever and never grow weary. Who could tire of gorgeous sunsets over glassy mountain lakes?
Her photos are dynamic and artful, brimming with authentic expressions and capturing the connections that make your family special. She's a photographer of the sweetness between siblings, of the restrained exuberance of fathers and sons, of the protective instincts and the pride of mothers. In fact, she captures all the emotions and relationships that make your family unit so unique and lively.
We love her subdued black-and-white photos, her gorgeous photos at the golden hour, and her highly textured photos against natural landscapes. The grass, shrubs, and wildflowers of the surrounding wilderness are photographed lovingly, as if they're simply additional members of the family.
Brittany Wassmer of Sweet August Studios is a thoughtful family and infant photographer. In studio and on location, she takes classical, artfully composed shots that you'll be proud to display as works of art. We appreciate her willingness to experiment and incorporate conceptual elements, such as the sharp juxtaposition of color, outfit, and landscape to create striking, almost dream-like images.
Moreover, Brittany stands apart as an in-studio newborn photographer. She takes minimalist yet highly artistic photos that simply let you and your baby be the star of the show. She does not rely on overly precious props and stagecraft that are all the rage in infant photography these days. We also appreciate the attention she pays to faces, capturing every layer of nuance there.
Stephanie Martychenko of Sweet Green Photography is a highly skilled family photographer with an excellent reputation among her clients. She takes classically composed fine-art shots, timeless poses, tight frames, and precise focus. When using soft light and shallow shadows, as well as natural-looking colors, her work is ethereal.
She's an artist able to use great restraint in her work. Therefore, her photos end up capturing such a striking sense of motion and play — whether she's photographing you and the kiddies, or the kiddies and the puppers playing out in the yard with the water hose. These are photos meant to be framed and seen every day. She's also an excellent photographer of faces — especially that of infants, children, and pets.
Melissa Del Vecchio of Plum Pretty Photography is a family photographer with a fluid, versatile style, using classical, glamour, and lifestyle genres. What makes her one of the best family photographers in Denver is her playful yet expert attention to composition. She experiments with color, light, reflection, symmetry, and asymmetry. Plus, she's always willing to be playful behind the camera and find the right point of view and composition for each shot.
Her portfolio suggests she's perpetually ready to travel to come across the right breathtaking vista or background. That may be a towering wall of ice, a sun-drenched mountain valley as seen from above at golden hour, or some colorful street art in the city. She's the determined family photographer you're looking for, chasing that photo that captures and fully unfolds your personality. Melissa plans every detail of her shot to allow you and your family to shine the way you want to.
Melissa Yocum is a family photographer who's never afraid to work hard for the perfect shot. In fact, she'll do what it takes to get photos that encapsulate you and your family. That may mean bringing out your family's inner silliness or heading for a mountain peak. Her family photos range from classical poses against gorgeous natural environs to highly narrative lifestyle photos showing you at your very best, surrounded by what you love best – the natural world or your pets.
She's also an extremely skilled in-studio photographer and a magician with natural light. What puts Melissa among the top family photographers in Denver is her ability to blend your vision with her own in order to create something that transcends imagination.
Kyla of Fearless Photography is an uber-talented fine-art photographer who takes jaw-dropping family photographs that even strangers would be proud to hang on their wall. Her work is truly that exceptional.
Kyla's family photographs are joyful, fierce, complex paeans to the human experience and deep connections that sustain our lives, keeping the human story afloat. These photos are narrative but never easy, as they're seldom simply about presenting an "idea" about her photographic subjects. Rather, she's determined to show each subject's worth, power, love, and resolve.
Amy of Crib Tales Photography takes fine-art infant photography and classically composed — or else narrative — lifestyle family photos. Her infant photos are dramatic celebrations of new life and purity — loving gifts welcoming your new one into the world.
In addition, Amy's family photos are whimsical and extremely organic with natural light. We love how she uses very little post-production editing and life-like coloring. She's just as skilled in taking low-light photos as light-drenched photos — and what shines through in every photo is her attention to expression. Things never look forced or artificial.
Briony Young Photography has made a name among Denver family photographers for taking creative yet classic family photographs. Briony's work plays with color and light, truly capturing the innocence and humor of your children.
This creative's photos celebrate motherhood with some of the most glamorous "bump" photos around. Moreover, her children and family photos are taken with meticulous, loving attention.
Monty Nuss is a family photographer with decades of experience. He takes bracingly simple, tasteful, and timeless family photographs. His photos are less narrative than that of others on the list, as they're more about showing your family at your best — as a unit. He captures snapshots of who you are as a nuclear family today so that you and your children can remember this time in your lives forever.
Monty's images are celebrations of family togetherness meant to be framed in gold, hung above your mantle, then passed down to your grandchildren one day. He's long been recognized as one of the most talented portrait and family photographers in Denver, boasting a long track record of happy clients to his name.
https://www.instagram.com/mollygargphotography/
Molly Garg is an extremely playful family photographer whose fine art and lifestyle photos demonstrate a remarkable willingness to experiment with color and composition. Her portfolio is quite varied — with both tight frames of families' loving faces as well as distant shots of families on the horizon. She also has an eye for abstracted shots of hands and feet, as well as classical symmetrical shots of the whole family unit. Molly is an avowed hard worker, always willing to experiment in order to find the absolutely perfect shot.
We love the sense of play she brings to her photos — whether she's taking classical portraits in the same poses painters have used for centuries or capturing dreamy photos that play with reflection, double exposure, and motion. She's a photographer who knows that everyday life is full of the stuff of dreams. And all of this makes her one of the best Denver family photographers.
Jessica Jo celebrates every stage of motherhood with her stunning natural light images. Her maternity and newborn photos are filled with the joy and innocence of new life. We also appreciate that Jessica is one of those Denver family photographers who can work indoors or out and still create timeless, charming images.
That's the work of a true light master and someone who knows how to roll with the punches to create the heirloom photographs you want.
Denver family photographers: conclusion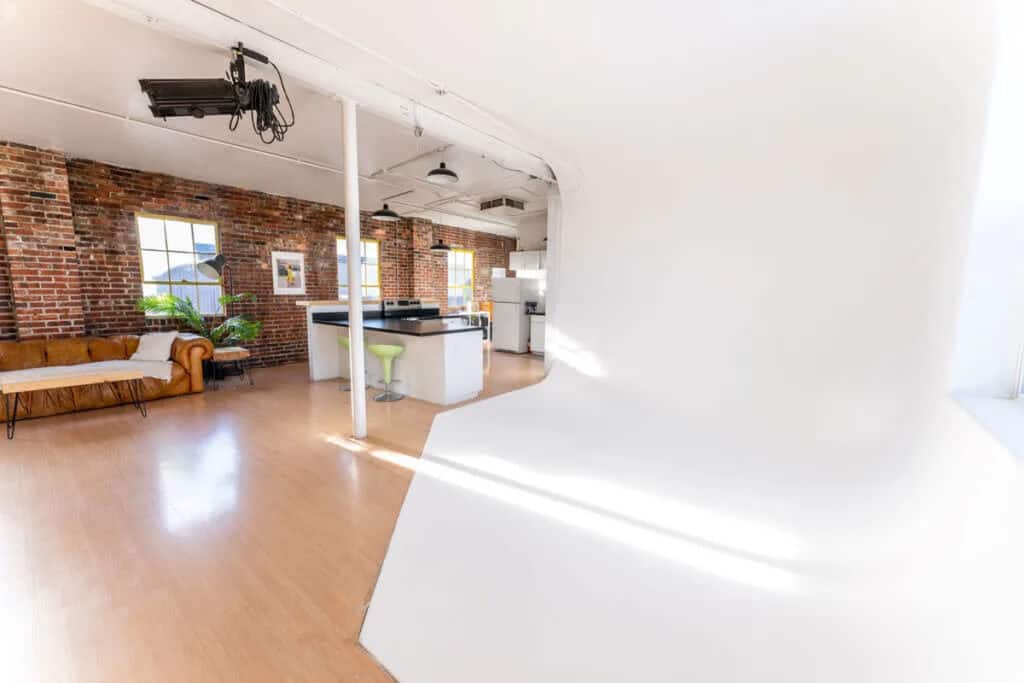 We hope we've convinced you to try one of these photographers for your family photographs this year. Or, if nothing else, we hope you've had a fun time looking through these portfolios and seeing the world the way creatives see it.
These photographers represent much of the best Denver has to offer. There's a youthfulness that has nothing to do with their actual age, a willingness to be true to themselves and connect with others, as well as a real appreciation for innocence, joy, and the connections of family life. These are just some of the reasons why we hold them in such high regard. We are proud to present them to you as the best family photographers in Denver.
All have an eye for stunning natural beauty and a deep understanding of how fast time moves. So what are you waiting for? Go out there and book a session with your favorite! Once you do, come back here to Peerspace and book a unique photoshoot location. As the largest online marketplace for hourly venue rentals, we make it easy to locate and rent amazing spaces that match what makes your family special.


Get together somewhere better
Book thousands of unique spaces directly from local hosts.
Explore Spaces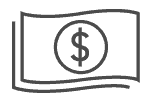 Share your space and start earning
Join thousands of hosts renting their space for meetings, events, and photo shoots.
List Your Space