The 10 Best Lifestyle Photographers in Denver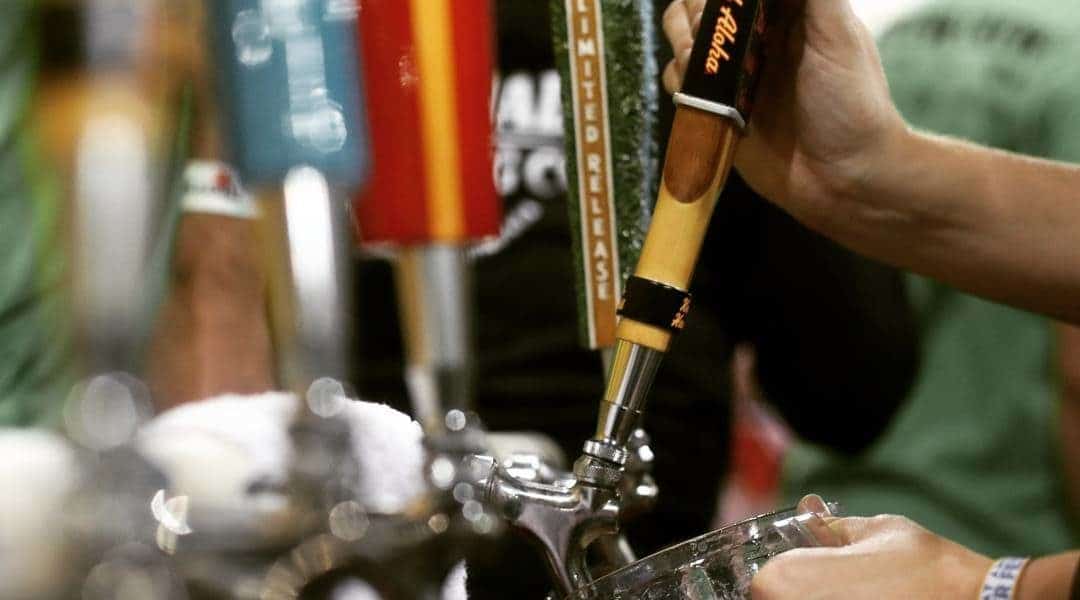 Hoping to work with one of the most acclaimed Denver lifestyle photographers on your next personal or professional project? At Peerspace, we get it! Denver's a city that's still experiencing runaway growth. It's one of the best places in the country for an entrepreneur or any young brand trying to really establish itself. The talent here is top-notch, and the local consumers make a terrific test market.
Plus, Denver is unique among other top metros in that it's surrounded by incredible natural beauty. However, it also boasts amazing venues that bring your creative projects to life. As the largest online marketplace for hourly venues, Peerspace is the place to go when you need a creative space to call your own for a while, be it a photoshoot location, event space, or meeting room. But for now, let's check out our list. Be inspired by the most noteworthy Denver lifestyle photographers.
Andrew Kowalyshyn of AK Photo boasts a passion for working collaboratively to help companies and products tell their stories through art. Every creative on this list understands the power of visual storytelling — and Andrew is no different in this regard.
However, what makes Andrew stand out is the fact he approaches every job with an open mind. Not just open, but he's actually expecting to lean on your expertise and understanding — just as much as his own skill and vision — in order to create compelling lifestyle photography for your brand. This humble, collaborative approach is rare among artists. And it really sets Andrew apart as one of the best Denver lifestyle photographers.
Frankie Spontelli of Frankieboy Photography is regularly recognized among the most talented photographers in Denver. Stylistically, he creates bright, distinct images wherein a lot of visual storytelling is done with a few simple gestures. For example, in a lifestyle image for a GPS for adventurers, we see a waist-to-knee shot of someone dressed in rugged coveralls, standing at the top of a mountain having conquered an impressive climb.
In the image, the GPS is carabineered to their well-worn coveralls. Their fingers are just poking out of the end of a thick warm sleeve, and we see — upon those fingers — sparkly, robin's-egg-blue fingernails that are still immaculate. It's cheeky, narrative, forward-thinking, and yet not preachy at all. Any brand would be lucky to work with someone who puts so much thought into creating challenging, yet totally inclusive photographs. And this is why he's one of the best Denver lifestyle photographers.
Tegan K Studios is a Denver lifestyle photography studio with a diverse clientele, ranging from newspapers and nonprofits to architectural companies. But where Tegan K Studios really seems to excel is in their outdoor and adventure branding work. Tegan, the photographer and the brains behind Tegan K Studios, is extremely thoughtful about how to create visual stories for the brands she works for.
You want a lifestyle photographer who understands that every element in a photograph dramatically affects the message conveyed to a brand's audience. It's more than picking the right people and location – it's about capturing the right ambiance, sculpting the right ideas. Tegan's portfolio shows she's incredibly astute. She understands how to compose visual stories and how the subliminal elements of a photo can dramatically alter a viewer's understanding of the photo's content.
These gorgeous indoor photoshoot ideas in Denver can inspire your next shoot. Check them out!
Brittni Bell's portfolio is an absolute joy to peruse — not least of all because her food photography looks delectable. She's got an incredible eye for the stories people tell themselves about their food and drinks. In addition, she captures peoples' desire to connect through food, inspired by awe of the tender artisanship that goes into making truly great food and cocktails. She portrays the world wherein such an artistic approach is applied to every aspect of life.
There's a utopian aspect to all of Brittni's portfolio, almost as if her photos say, "All we need for a better life is to put more thought and love into the small, daily things". And honestly, we find ourselves agreeing with that idea. If you want a photographer who can help paint your brand as being part of the solution — as creating joy and facilitating deeper human connection — you'll want to work with Brittni.
Ryan Dearth is a Denver lifestyle and travel photographer with a photojournalistic bent. His photos are filled with motion and an obvious affection for the individuals he photographs. His photos suggest a graciousness toward his subjects for allowing him into their world.
We appreciate that humble, humanistic approach. And it's not just a stance. That humility creates transparency in his photographs. It transports the viewer directly into the scene alongside Ryan and his camera. We are spectators, not simply consumers. And that unique quality is what sets Ryan apart among Denver lifestyle photographers.
Tim Gillies produces stunning work to assist individuals and brands in developing a unique and engaging voice and personality. He's a firm believer that images have never been more important to brand communication.
Today, people spend a very large percentage of their online time on social networks, and most of that time is spent engaging with visual media. Tim has made a name for himself by taking photographs that can communicate clearly to a digitally savvy audience. He also creates a distinct and consistent personality for brands that strike consumers as sincere. These skills aren't just nice to have, they're absolutely necessary.
https://www.instagram.com/jimenapeck/
Jimena Peck's lifestyle photography is uncluttered, meticulously composed, and always sensual. This is true whether she's photographing a chef and his prized tomahawk rib eye, or a gardener out in her field of sunflowers. Every photo is deliberate, welcoming, and communicates quite clearly that the brands and individuals she shoots for are out there trying to build a better world for you.
We're quite taken by the simple optimism of her photos — how she's able to achieve this effect without sacrificing one iota of her artistic integrity. As a lifestyle photographer, you work hard to truly find the beauty and brand messaging in the products you shoot. Jimena's unwillingness to cut corners is just one of the traits that make her one of the best Denver lifestyle photographers.
Lumalia, Trevr, and Brittany of Celebrate Again (formerly known as Searching for the Light Photography) are do-it-all photographers. As such, they tell the stories of individuals, couples, and brands one photo at a time. Altogether, they have a house style that's energetic, intimate, and playful. They're visual storytellers whose ability to read people and body language allows them to convey complex, emotion-filled brand messaging in a simple, almost unassuming manner. Stylistically, their sensibilities are those of fine artists.
They're always willing to experiment, and the result is grounded, shockingly intimate, and evocative photography. Turned toward telling your brand's story, their skills could easily help uncover points of connection with your audience that you're not even aware of yet.
Check out these Instagram photo ideas to explore in Denver to discover some of your city's best hidden gem spaces!
9. Raemi Vermiglio of Raemi Rue
Raemi Vermiglio of Raemi Rue is a Denver lifestyle photographer with a particular skill for product styling. Her food shots look like still lifes, while her action shots create a powerfully hospitable feeling, an invitation to the viewer to join in on the action.
What sets her apart from the rest is her eye for balance and color. She is able to take compelling, attractive photos even when they're scenes that might seem chaotic in the hands of other photographers. For a more complete view of her stylish and colorful portfolio, check out her website, which is kept more up-to-date than her Instagram.
Blueprint Society was founded by lead photographer Bernadette Uzcategui. The creatives at Blueprint Society are more than lifestyle photographers. They use lifestyle photography, product and catalog imagery, and even web-only images (such as hero images for your websites, or banner images for Facebook) to create a complete visual language for your established brand.
And, even if your brand is, in fact, a startup, you can still convey powerful and comforting messages to your potential customers by working with Blueprint Society. And that's basically why they have carved out a spot on our list: they create visual messages that actually work to build and maintain a brand's customer base.
Emily Sierra brings that distinct Colorado adventurous spirit to all of her projects. In fact, she calls herself an "outdoor lifestyle photographer," meaning that she can introduce or enhance a feeling of adventure and freedom by creating an outdoor lifestyle shoot for your project.
In Emily's portfolio, you'll see people out in the Colorado wilds, using a product or service, and seriously making it look like something you need right this minute. It's photography that taps into that particularly American psyche of exploration and discovery. And it has worked beautifully for brands like Trek Bikes, Saucony, and Odell Brewing. What may it do for yours?
Denver lifestyle photographers: conclusion
All of these Denver lifestyle photographers are total magicians, helping brands tell their stories in a manner that connects with people. More than ever, individuals want connection with the brands they choose to support. And because of this, finding the right lifestyle photographer is essentially nonnegotiable for any brand that aims to grow. These photographers are adept storytellers with real insight, and we're positive if you work with any of them, you'll take your brand to the next level.
Once you've hired your favorite, come back here to Peerspace to book a next-level photoshoot location, We offer you access to hundreds of hidden gem spaces in Denver, all owned and operated by local creatives like yourself. In fact, our platform makes it easy to find spaces that suit your aesthetics and your budget.


Get together somewhere better
Book thousands of unique spaces directly from local hosts.
Explore Spaces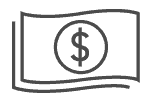 Share your space and start earning
Join thousands of hosts renting their space for meetings, events, and photo shoots.
List Your Space