The 10 Best Denver Portrait Photographers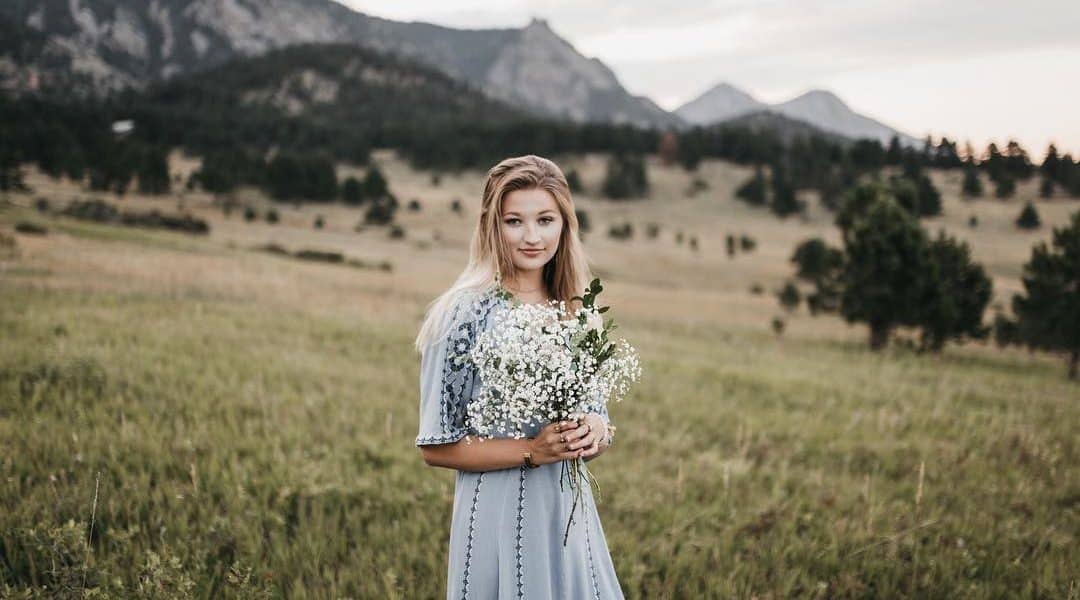 Searching for the best Denver portrait photographers to fulfill your portrait photography needs? There are a lot of ways to take a memorable portrait and, as photography nerds, we at Peerspace are fans of a wide variety of styles. We're just looking for photographers who are clearly doing what they love and own every shot they take.
These Denver-based photographers represent a diverse range of styles — from classical to fine art to documentary to dream-like and narrative. And each photographer brings their unique skill set, background, and point of view to every shoot. They're always willing to dig deep to get the perfect shot. Their talent, kindness, and meticulousness are what make them the top portrait photographers in Denver.
Ellie is an incredible storytelling photographer who's able to inject a little glamour into her beautiful photographs seemingly without trying. Her photos are gorgeously styled but never over the top, at times sensual and other times cheeky. She has an amazing ability to see right to what makes each of her photographic subjects beautiful.
Ellie is also skilled in capturing light — both shooting in low-light environs and when the setting sun is right over your shoulder — that all of her photographs seem effortlessly natural. What you'll get from her are tons of gorgeous images of you on your best day.
Portrait photographers in Denver have one advantage over photographers from just about anywhere else in the country – at the drop of a hat, they can pack up their gear and take you and the fam out into the mountains, where jaw-dropping natural vistas are a dime a dozen. Jenni definitely has her share of gorgeous portraiture set against the huge, almost omnipotent beauty of Colorado outdoors. However, what sets her apart from the others on this list is her thoughtful, modern, and glamorous studio photography.
We love her style, minimalist and yet loud, occasionally abstract, and yet highly narrative. Whether she's snapping an organic lifestyle photo or creating a dream world, she does it all with ease and playfulness that brings out her subject's inner child all while transforming them into a work of art.
Candice's gorgeous lifestyle photography seems so natural that it occasionally borders on documentary. If you want someone to capture you or your family doing what y'all love to do, Candice should be your go-to family and portrait photographer. You'll love her classically composed narrative shots, as well as the loving, playful photos she takes.
What sets Meredith apart from the rest of the portrait photographers in Denver is her juxtaposition of dramatic technical elements — deep shadows, subtle uses of asymmetry, clever framing devices, and jaw-dropping backgrounds. She combines these with totally natural poses and interactions to create lifestyle photography with a truly timeless quality.
In fact, her wedding photography work has been featured in Couture Colorado and she's part of the Rocky Mountain Bride vendor collective. It's clear that she is not only a joy to work with, but she's truly inspired by her clients. So while she is bringing out the best in you, you in turn are bringing out the best in her.
Mark Woolcott is a commercial photographer who is clearly living his best life doing what he loves. He's able to do so much with so little. For example, his headshots show his uncanny ability to tell a whole story with nothing but the look in his subject's eyes.
He boasts a great skill with people, an ability to exude calm and friendliness. In fact, what makes Mark one of the best portrait photographers in Denver is his authentic, unpretentious approach to creating art.
Kimberly takes glamorous fine-art portraits against gorgeous natural landscapes. Her fingerprints can be seen on every aspect of her photographs, right down to her playful wardrobe selection that alternates between down-home to high fashion, occasionally even crossing right over into dreamy and fantastic.
We appreciate an artist who can both take their work and their subjects seriously, yet never cease to play and experiment, always looking for a new edge to explore. It is this never-ending playfulness that allows her to continually take some of the most memorable portraits around.
Tina from Mile High Captures takes narrative photographs with a fine-art slant. Her photos use lots of light, as well as some light post-production editing in order to bring out the particular artistic effects she's going for in each shot. Her shots are primarily posed — not candid — and yet they each have a natural look that implies motion.
We're a huge fan of her usage of the gorgeous landscapes surrounding Denver, which are naturally majestic, bringing out the magic and playfulness of her environment.
Lora and Ted are among the most talented portrait photographers in Denver and are dually based in Kansas City. And they beautifully work together as a team. Every photographer sets out to capture "precious moments," but few photographers deliver like Lora and Ted. They're talented photographers that blend both a classical and storytelling style, all while using some of the most incredible natural backgrounds in the entire country. They manage to create light-filled, joyous photographs you'll treasure for the rest of your life.
Be sure to also check out our 9 family photoshoot ideas in Denver article!
Anderson is a fine art photographer whose photos are at turns glamorous and at turns bordering on the surreal. He uses a combination of clever, dramatic lighting, makeup, and post-production tricks to create totally one-of-a-kind photos, which are sometimes sexy, and other times more like visual poems. His work has been published in Surreal Magazine, Assure Magazine, Imirage Magazine, and Period Magazine.
Anderson is also a talented makeup artist who frequently works in New York City on editorial assignments. Let him take your portrait, and you'll see the work of art you've always been.
Noah is another great storytelling photographer who takes super-organic photographs that almost border on photojournalism. He uses a light hand in his direction, as well as posing to bring your true personality to the surface of every photograph, painting a true picture of the life you live. And he does this all while imbuing each photograph with the timelessness that can only come from classical photographic techniques.
Without a doubt, Noah is one of the most fascinating and talented portrait photographers in Denver, and we can't wait for you to check out his portfolio.
Mariah Ehlert photography is one of our favorite Denver portrait photography studios and a hands-down top choice for business headshots. What sets Mariah and her team's style apart from the crowd are a couple of things. First of all, all of their portraits seem to capture the very attitude of the subject. And secondly, they inject a ton of humor into the proceedings! You can tell that her subjects are not nervous posing in front of Mariah's lens. And let's be honest, that doesn't just happen for most of us when we go to a studio for professional portraits!
Before becoming a full-time photographer, Mariah spent 20 years on Wall Street and has built several successful businesses. Trust her to capture your professional headshot in a way that captures your unique brand without leaving your personality behind.
For the perfect location for your portrait shoot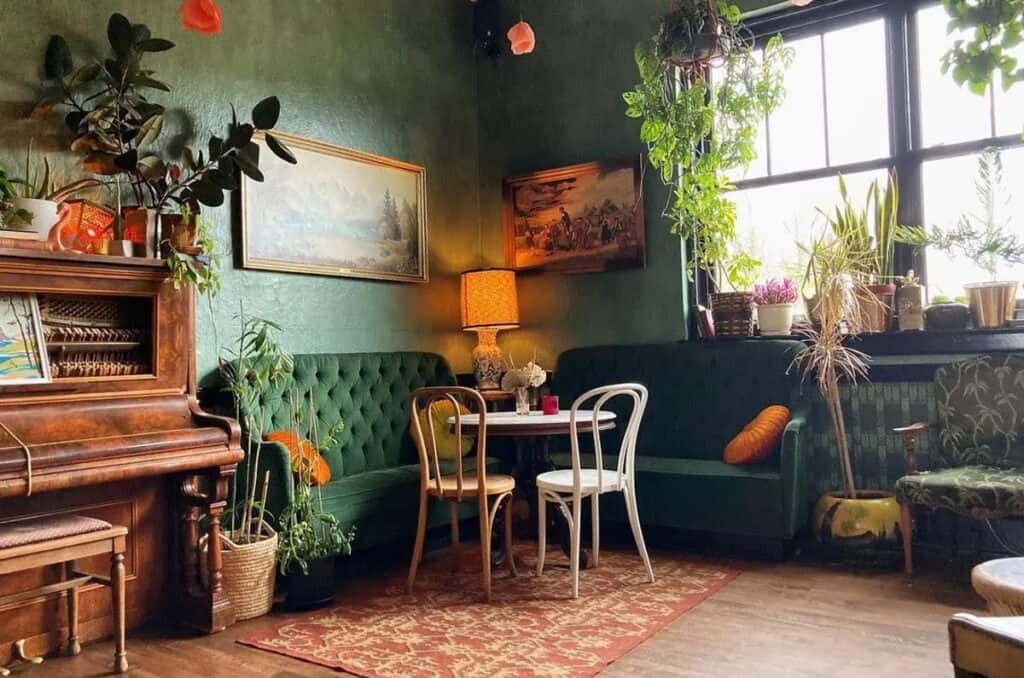 We hope you enjoyed this deep dive into Denver's most skilled portrait photographers! Now that we know who to book, the question becomes where to book. After all, a good location is more than just a good backdrop. Finding the right location for your photoshoot can help you tell your story the way you want it to be told – whether you're looking for a location that's totally you, or you're looking to transcend the everyday and step into someplace timeless or even someplace surreal and dream-like. When it comes to finding the perfect location, Peerspace has got you covered. We have tons of incredible, inspiring Denver photoshoot locations available to you by the hour.
All sorts of art – portraits, magazine shoots, movies, and more – have been #MadeInPeerspace. Now that you've found the right Denver portrait photographer for you, let us help you make your photoshoot a total work of art.



Get together somewhere better
Book thousands of unique spaces directly from local hosts.
Explore Spaces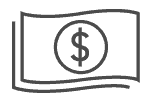 Share your space and start earning
Join thousands of hosts renting their space for meetings, events, and photo shoots.
List Your Space