The 8 Best Drone Videographers Shooting Aerial Cinematography in Dallas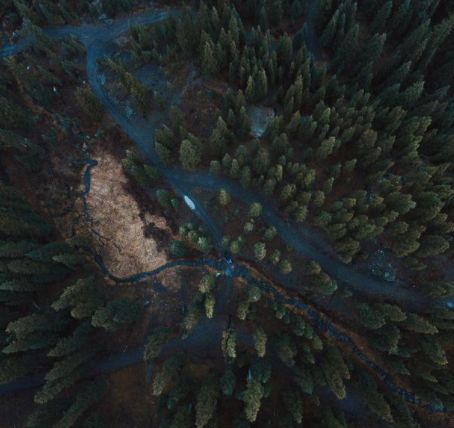 It's true: there are dozens of cool places for photoshoot inspiration in Dallas, TX. But have you ever thought about shooting from the sky? Whether yes or no, these creatives and their aerial cinematography in Dallas are about to blow your mind. Drone regulations can be pretty strict at times, but Texas is attracting plenty of eager, licensed professionals all the same. What can we say? These drone videographers are not the only ones drawn in by those bright and inspirational DTX skylines. They just have the ability to capture them from above for all of us to enjoy.
Dallas fine art photographer Nick Pacione might be in his element shooting commercial automotive photography, but his aerial cinematography is equally stunning. Then again, not only does taking photographs of cars take a certain kind of eye, extending the focus to their surroundings takes a master. Something else he specializes in—and excels at—is low-light photography, something difficult enough without throwing landscapes into the mix. Still, every image he produces is its own work of art, and we're more than a little obsessed with his signature shots in the desert at dusk using long exposure techniques to make the world wrap around them.
Aerial cinematography in Dallas is no easy feat, but Robert Underwood IV makes it seem effortless. His style is high-speed and high-class, bringing it as much to his portraits and live music as to his gorgeous photos of extreme sports. Professionally, he got his start shooting local live music shows, which soon extended to live music festivals across the country. These days, he spends most of his time primarily shooting motorsports but still does weddings, commercials, and concerts. As well as that, he's one of the most exciting drone videographers coming out of Fort Worth, TX. We love to see it.
If it were good form to propose to drone videographers for their skills, we'd pop the question to Tommy Tenzo in a heartbeat. Truly, this guy's aerial photography makes architecture look like the finest Picasso you've ever seen. Though based in Houston, he shoots in Dallas and across Texas, too. You might even have seen some of his work on countless websites for architectural firms across the world. We love how he manages to make a land parcel aerial shot look like something created in miniature exclusively for that shot. Except it's not miniature: it's the actual size, and downtown Dallas simply is that beautiful.
Adventure photographer Charlie Kaye takes some amazing videos—and photographs—from above. With Charlie K Media, he's assembled a group of keen nationwide travelers who also just so happen to be photographers, too. As a result, every Dallas cityscape Kaye posts on his Instagram looks unique, even when it's technically of the same skyline. He's also got some amazing videos and photos of everywhere, from Chicago to California. But honestly, what comes across best in his pictures of Dallas is how much he loves his hometown — and rightfully so.
It's no secret these days that drones are the future, but very rarely has the future looked so damn good as it does in the hands of competent drone videographers. For more commercial aerial cinematography in Dallas, Waypoint UAV is it. Providing the Dallas/Fort Worth and Los Angeles areas with agriculture, real estate, construction, and environmental photography, they have plenty of experience to give any company the aerial solutions it needs.
Founded by photographer Michael Ray Lewis, Turtle Moon Films is a Dallas video production company that delivers cinematic films for all kinds of needs. There isn't a lot Turtle Moon can't turn into art, from wedding videos, portraits, and corporate footage. His drone videography stood out to us because of its composition—after all, it's hard enough to perfect that on the ground, let alone while controlling a miniature robot in the air. Still, Lewis manages it wonderfully, professionally, and with style.
Tavillo Vue began as an idea Jeff Carrillo had while working for an aviation insurance agency. His experience in the field gives the team that little bit extra against their competition. As well as creating unique aerial photographs and marketing that satisfies their clients, they focus on everything from construction progress and wildlife surveys to commercial and residential properties. Unlike the other drone videographers we've picked out for this list, Tavillo Vue is the one to go to for any and all surveying needs. All the same, their work is still super great to look at.
To say Luwan Hy shoots some of the most stunning aerial cinematography in Dallas that we've seen would be doing an injustice. Whatever location she's taking pictures of—be it Croatia, Lake Tahoe, or Peru—will give you the travel bug, Symptoms: taking your breath away. Her work is totally understated in its beauty, with an impeccable eye for framing even from the sky. What she sees, we see. Sometimes, operating a camera, you wonder why something doesn't look the way you perceive it. Well, Hy takes those perceptions and alters them to look incredible every single time. In the immortal words of the old lady in When Harry Met Sally—we'll have what she's having.
Whether you're a Dallas-based enterprise looking for aerial cinematography for your business or—like most of our favorite drone videographers—simply enjoy looking at all technology can produce, these are eight creatives you definitely need to check out.

Get together somewhere better
Book thousands of unique spaces directly from local hosts.
Explore Spaces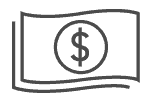 Share your space and start earning
Join thousands of hosts renting their space for meetings, events, and photo shoots.
List Your Space