The 9 Best Event Photographers in Baltimore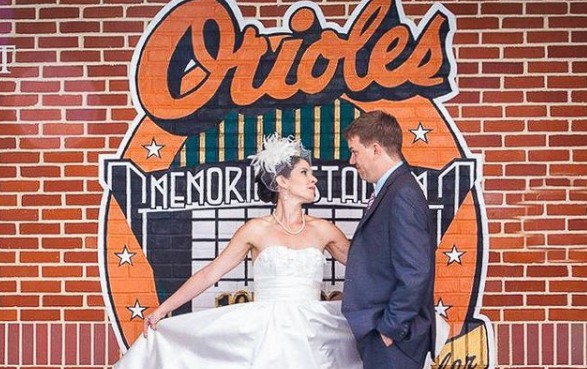 Baltimore is one of the busiest places on the East Coast when it comes to the event world. People are constantly looking for talented photographers to tell the story of their Bar Mitzvah, wedding, corporate gala, town hall, or other events. Small wonder the region's creatives are immensely talented, making choosing the right one a real challenge. That's why we've curated this list of the top 9 Baltimore event photographers for you to work with!
Bar mitzvahs, expos, galas, weddings …These are just a few of the events Ana Tantaros has experience photographing! She has been working with a camera for over two decades now and found that her services were in high demand in 2010 after a 365-day photography project. Her style includes vibrant contrast and saturation without allowing skin tones to appear unnatural. And her talent for finding storytelling compositions extends into all of her event work, enabling just a single frame to tell us plenty about a particular day. Side A also provides photo booth rentals! This way, guests can get professional portraits made in a mobile studio environment, with fun props and backdrops to add character to every shot.
One Accord Productions was a videography studio that started in 2007 and eventually branched out into the photography world. Tavon Lawrence found his passion for media productions in high school after enrolling in a video production class. He continued formal study through college and is now a Baltimore event photographer as well as a videographer. Tavon's use of flash coupled with bold natural light gives his work a flair that's often missing in the natural light event world. His photography is punchy and celebratory, fully meeting the confidence and peak emotions his subjects typically display!
Kathleen Ricker is an elopement and wedding photographer serving Baltimore, DC, and Virginia. She is currently ranked #9 in the entire world for her storytelling documentary wedding photography, an underappreciated style that stands apart from guided poses and other subgenres. Kathleen prefers working seamlessly in the background, finding those natural moments of fine art that express themselves without intervention. Viewing her wedding photography is like being another guest at the event! Tears, snorts of laughter, wrinkles, and embraces: life's beauty as it appears in front of her lens!
Baltimore event photographers are more than camera operators working a crowd. They also set up mini mobile studios for people to show up and take posed portraits within, as Bmore Photos does. They provide booths that include entertaining props, cheeky backgrounds, and ideal lighting for brightly exposed and thrilling portraits. Their booths are spacious enough for groups and individuals, and the fun factor takes the nerves out of the equation for the more camera shy among us. Bmore adds just a hint of extra saturation in color to their shots that add extra impact to their event portrait sessions!
Olivia Bush is a Baltimore event photographer and a commercial photographer who has worked with some top international name brands, including Reebok, Men's Journal, and ESPN. But her event photography, especially her weddings, is what caught our attention today. Olivia's preference for well-composed environmental portraits is a delight to see, where the background adds so much to the story being told. And her highlights and whites are pushed just to the brink without losing detail, giving her images a film-like character that's a perfect match for weddings.
Proposals, engagements, and both traditional and ethnic weddings are where Ronnie Nettles shines! This Baltimore event photographer prefers the moments where people express their deepest commitments to each other and honor their bonds in front of their loved ones. His work is a mixture of traditional posed portraiture and candid moments, where people are too engaged with life to notice him seamlessly photographing in the background. This mixture of presentations helps tell the entire story of the event to satisfy all viewers. He also has experience shooting Jewish, Nigerian, and other weddings where special attention needs to be paid to how the day's flow unfolds!
Event Photojournalism is an award-winning studio providing professional services for Baltimore, Washington DC, and the surrounding region. These Baltimore event photographers have worked for many of the biggest names out there, including Oprah Winfrey, Pepsi-Cola, and the Library of Congress. From venues to gatherings, they tell the complete story of the day's session, and always from a photojournalistic perspective. This means avoiding posed portraits as often as possible in favor of compositions, candid captures, and angles that carry a narrative in of themselves. The colored lights, chandeliers, and other high-end interior design elements don't go unnoticed by them either!
Robin Shotola decisively focuses on weddings and corporate events for Baltimore residents and beyond. Her portfolio includes documentation of town halls, political conventions, check presentations, major league sports, and other high-profile events that require the best talent. In all of these sessions, Robin works from various angles to provide perspectives that help viewers appreciate what each day is about. Her documentary event style, therefore, avoids intense color grading in favor of a very natural presentation!
Kory Chase is an event photographer who refuses to stick to cheesy posed moments! In their own words: "We don't pose, we play. We don't fake smiles, we make memories. We like to think we are the voice of your life." Twist Photography loves being a part of weddings, maternities, engagements, and other couples' life milestones. Only they use their unposed approach and encourage you to interact spontaneously and authentically. Twist also uses dramatic natural lighting to great effect, creating silhouettes and Golden Hour memories that have far more impact than any flash lit posed production!

Get together somewhere better
Book thousands of unique spaces directly from local hosts.
Explore Spaces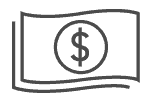 Share your space and start earning
Join thousands of hosts renting their space for meetings, events, and photo shoots.
List Your Space