The 10 Best Boudoir Photographers in Minneapolis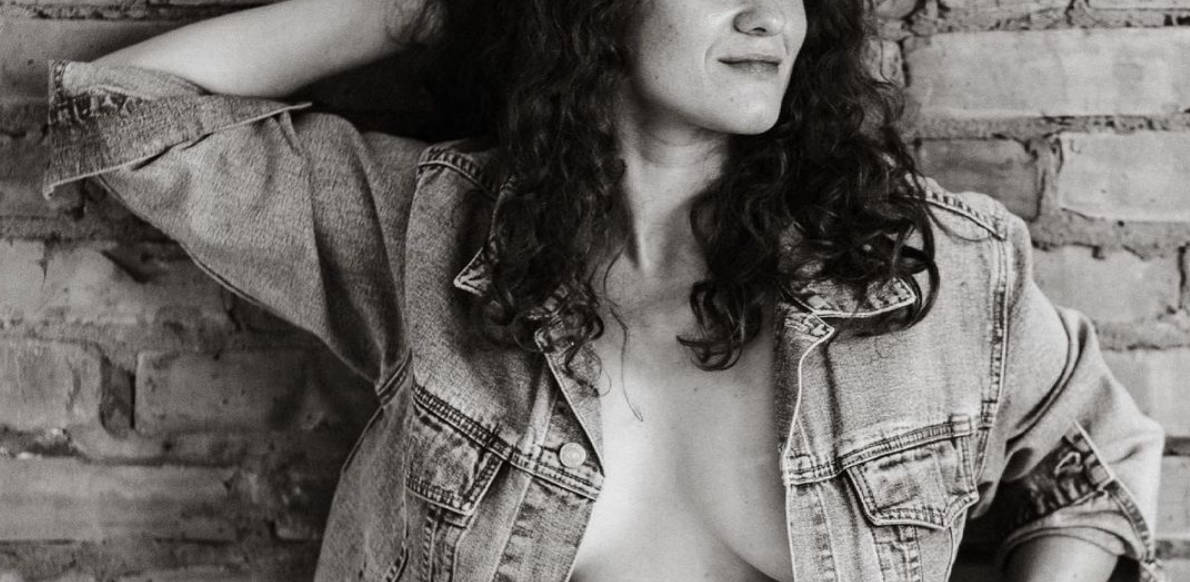 On the lookout for the best Minneapolis boudoir photographers to work with? As probably the most personal and revealing of photographic genres, boudoir photography is different things to different people. However, experienced boudoir clients all agree that if you find the right photographer, it can be a truly incredible, even life-changing, experience! In the Twin Cities, the great news is there's no shortage of excellent Minneapolis boudoir photographers to choose from. Here are some of the best among them to help you in your search for the perfect one for you.
Photographer Alyssa Lund's boudoir photographs have an incredible "real" quality about them. They're clearly professional — naturally-lit, simple, uncluttered backgrounds and often blurred with a shallow depth-of-field. Her work is very well-composed, which we expect from someone who started photographing weddings professionally in college and has now been a pro photographer for over a decade.
We also think we've figured out why: the facial expressions on her clients. They're charmingly next-door natural, whatever their poses. In this way, Lund's sensibilities do come through in her terrific work. Lund says, "My style is natural and all about celebrating your inner light! Instead of the old-school view of boudoir as a gift for a partner, my clients are doing a boudoir session as a way to celebrate themselves."
Mysterious, dark, and moody, Amber Gobin's sultry boudoir photographs are some of the most compelling we've seen. Gobin's expertise with shadows and using light to dramatic effect is in full view in many of her images. Naturally, she took most of the images in her portfolio indoors.
Still, she does take a number of them outside in bright light, and it's particularly impressive that with a number of them, she's still able to craft dramatic shadows and contrasts into the image. While her work is mysterious, it's no mystery to us why Amber Gobin is one of the best Minneapolis boudoir photographers on the scene today.
Although not immediately apparent, photographer Rachel Simmons seems to enjoy taking a more crafted and imaginative approach with her pictures, whatever she happens to be photographing — even boudoir. That's obvious in a few shots, and with the rest, it's a lot more subtle. You can likely spot just a bit of tasteful creativity at play, whether with props, color correction, or special effects tweaking here and there.
Simmons does not go overboard with the imaginative touches, just some dreamy and sometimes surrealistic nuances to give her work her unique signature feel. At her core, she is a portrait photographer whose studio is equipped with props, natural lighting, and an incredible client closet. An afternoon with her will make you feel welcomed, beautiful, and incredibly powerful.
A photography nut since high school, Britt DuMonceaux did a small boudoir photography session 13 years ago and found it was a personally rewarding experience for herself, so she's been doing them ever since. Through boudoir, DuMonceaux likes to "remind women how amazing they are and make them feel worthy of every good thing in life."
With the beautiful photos she produces, we're sure she does just that. We see DuMonceaux favors neutral colors and tones and layering her images with an excellent warm coppery cast. The effect has an attractive vintage-like aura and yet is very much contemporary, with its sharpness and presentation. Overall, she creates remarkable work with her stunning intimate portraits.
Vanessa Soliz is a serious cheerleader for the boudoir genre, insisting that it's for every woman, no matter who they are or where they're at in life. Her focus lies on making real, everyday women feel empowered, and in touch with themselves. In fact, by all accounts, her supportive attitude makes all the difference in the world to her clients.
Artistically, she's deceptively flexible, demonstrating proficiency with various lighting and editing styles, and capable of knocking it out of the park whether it's in the studio, outdoors, or in a bedroom.
With her aesthetically simple approach, Mary Castillo delivers some visually stunning boudoir photographs that direct your eye immediately to the model. The vast majority of them are in color, while others sport a minimalistic feel with uniform composition, often in white and black. With your eye drawn to the only spots of color (the model), the effect can be riveting and powerful. Along the same lines, her models have more straightforward, appealing natural expressions, eschewing the attempt at sexy and letting their beauty do the talking. It's outstanding work.
Mary is clearly an artist who wants her clients to feel exceptional, not just look it. Along with offering hair and makeup services, she provides you with a prep guide on what to expect the day of your shoot.
In her own words, Eva Hagel is a "fat activist badass," and her photography proves it. Like other Minneapolis boudoir photographers, Hagel promotes body positivity, but there's no need for her even to mention it — all it takes is a quick look through her portfolio. It contains one picture after another of mostly plus-sized models, with Hagel turning them into visual art. Seriously. These aren't simple images.
Many have wildly colorful sets, props, lighting, attire, and even body paint. In fact, Hagel likes to use various techniques and effects to craft and create striking pictures. There's only one thing anyone can agree on when describing Hagel's work: her results are fantastic! Be sure to check out her website for more images, information, and client testimonials.
There's a certain clean, fresh quality to Lauren Wilkinson's boudoir photography, with a modern magazine photo's simplistic crispness and clarity. Even her models' expressions, poses, and demeanor is regular and consistent. Very natural and easy, similar to lifestyle photography. However, these pictures are unmistakably intimate.
In fact, Wilkinson masterfully weaves in just the right amount of naughty and risqué, producing compelling and enormously alluring images. She does it with an understated and effortless look-and-feel that proves an experienced talent at work here.
"Muddy is the hot mess of our lives, and the Flowers is the beauty that shines through it all," says Kelly Cunningham, to explain her studio's quirky name, Muddy Flowers Boudoir. She brings the flower out and captures it through her lens. She uses an eclectic mix of styles to capture it — brightly lit, dark and moody, delicate lingerie, regular sleepwear, edgier costumes, elegant poses, and provocative ones. You name it; if it's within boudoir's scope, good chance you'll find it in Cunningham's portfolio.
This variety does reveal a high degree of customizing and tailoring and that it's all about the client. "Boudoir is more than a photoshoot," Cunningham explains. "It's personal, beautiful, and above all else, boudoir is a self-healing therapeutic experience that liberates the woman in you."
10. Cadence Cornelius of Minx Boudoir
You won't be seeing many smiles in Cadence Cornelius's boudoir images. Sensual, seductive, sultry, and serious, there is no mistaking her models' intent. Seeing any of them staring straight at the camera will be just as rare, making the message clear: these exquisite pictures showcase the beauty of their forms. Despite that, you may find it intriguing that the images are tastefully artistic, the lingerie elegant, the sexy poses tamer than many we've seen.
The suggestiveness is further visualized through Cornelius's often dark and dramatically shadowed shots, dimly illuminated by little more than a small, single light source. Cornelius's different-from-the-norm and highly artistic style may very well be the look you're going for.
Blush Twin Cities Boudoir is helmed by a duo of photographers, Jeanette Nargelenas and Katie Thering, two women on a mission to capture the beauty and spirit of others. What immediately strikes you when viewing their portfolio is that this is a studio that caters to women of all ages, shapes, and colors. It's refreshing and helps solidify the empowering nature of the genre to begin with.
We also love the bevy of glowing client reviews Jeanette and Katie share on their website. Here is just one as an example: "A photo shoot with TWO sweet, encouraging, and fun photographers?  Yes, please!  Rest assured.  Despite the fact you may not feel like a supermodel (but of course you are!), Jeannette and Katie make you feel like you ARE one, and you go away feeling a little glittery and special. Then the pictures arrive, and they're even better than you thought they'd be (no matter your body type). Just wait until your special someone sees them. Watch out!"
Peerspace loves Minneapolis boudoir photographers!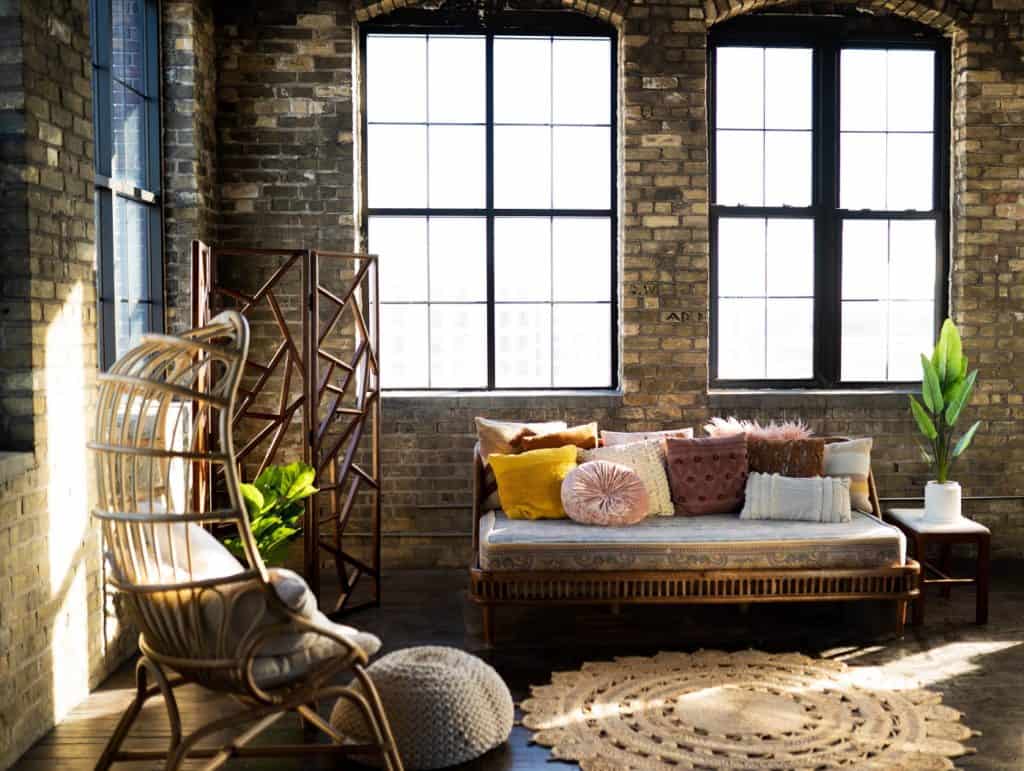 As you can see, there are so many outstanding photographers in Minneapolis to choose from. Check out their websites and portfolios—their personalities can show through in their work — and start communicating. You may be surprised how easy it is to find someone who truly "clicks" with you and your needs. Take the plunge! Everyone's nervous when dipping their toe into boudoir, but it's an exhilarating and powerful experience. The best Minneapolis boudoir photographers are experts at helping their clients have a fantastic time and get excellent results.
Once you found your perfect-match photographer, come on back to Peerspace to book the space! We have hundreds of creative and vibey spaces in the Twin Cities that suit your style. All spaces are available to book by the hour and can serve as the perfect boudy backdrop!

Get together somewhere better
Book thousands of unique spaces directly from local hosts.
Explore Spaces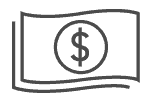 Share your space and start earning
Join thousands of hosts renting their space for meetings, events, and photo shoots.
List Your Space