The 8 Best Caterers in Chicago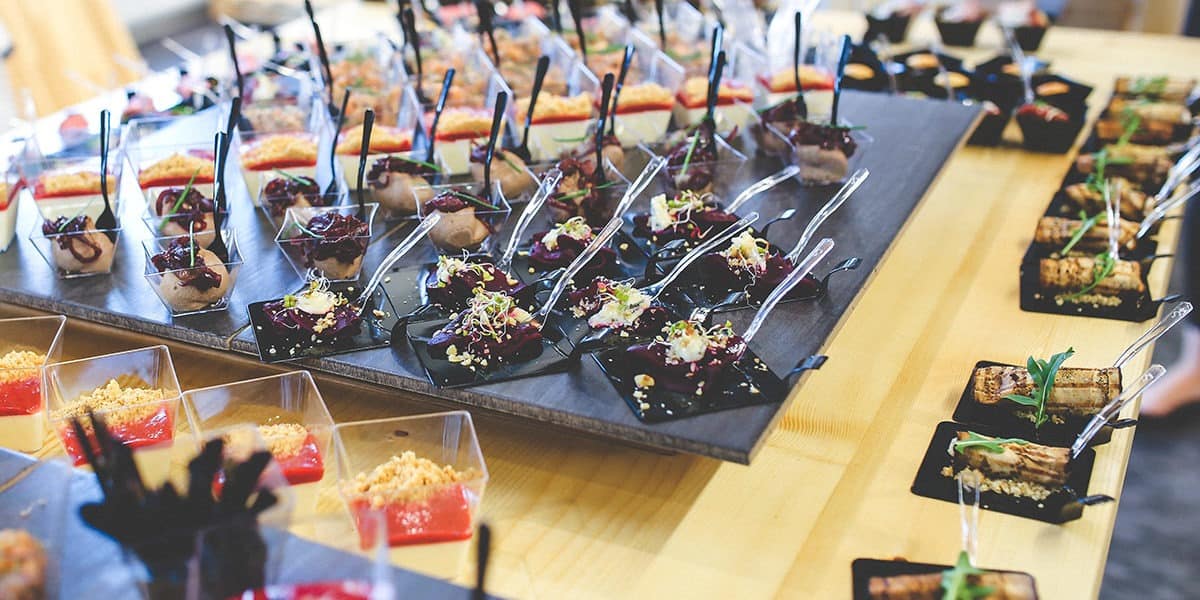 Chicago has played host to some of the most memorable weddings on the big screen, from My Best Friend's Wedding to My Big Fat Greek Wedding. Caterers in Chicago know how to throw a party. Of course, they can cater to other events, too, from birthday parties to corporate retreats to baby showers.
No matter what kind of event you're throwing, you can search on Peerspace to find the perfect venue for it. With hundreds of unique spaces available to rent from local hosts, you'll be sure to find something memorable to suit the occasion. Then, choose one of these eight caterers in Chicago to line up a menu that your guests will be talking about all evening!
1. Host a memorable with Blue Plate
With more than three decades under its belt, Blue Plate is the catering company of choice for any Chicago event. They offer event catering, delivery meals, business dining, wedding services, and virtual experiences from their West Loop 20,000 square foot commercial kitchen. Blue Plate's culinary style revolves around classic dishes with a modern, globally-inspired twist. Popular menu items include their grilled peach salad, Jamaican jerk tofu, and mini mac waffles with kimchi fries.
Blue Plate is also Chicago's very first green-certified catering company. So if you want your event to celebrate sustainability, their menus are a wonderful place to start.
Limelight Catering describes itself as the first "green" caterer in Chicago. So much so that its commitment to sustainability extends to an eco-friendly dishwashing system. But eating green doesn't mean sacrificing quality, and their inventive catering menus prove it. Their menus include creative takes on old favorites, using colorful presentations that will look great in your photo album!
Limelight Catering has presented dishes to the likes of Food and Wine Magazine, Harpo Productions, and the American Medical Association, to name a few. So you can rest assured that they can master the meals at your event with utter precision and professionalism.
3. Find the perfect fit with the Peerspace Concierge service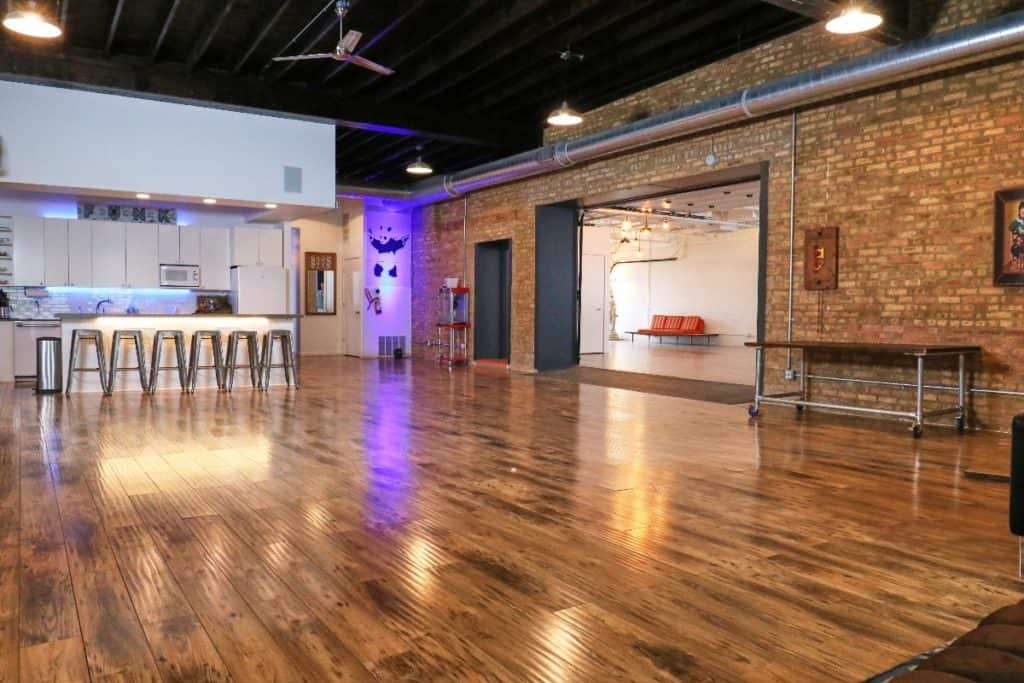 The best way to ensure that your event runs smoothly is to pair the right caterer with your event venue. Some caterers work best when they have access to an on-site prep kitchen, while others throw amazing pop-up dinners outdoors. If you have a buffet or a chef's station, it will require a different layout than if you hire an assortment of food trucks to cater for the occasion. Instead of worrying about all the logistics yourself, call up the Concierge service to handle it for you.
Peerspace has a range of unique event spaces in Chicago, including some with backyards and kitchens that make sorting out catering a breeze. Host your reception at this industrial loft space on the North Side, which has an open kitchen for easy food prep and room for 75 guests.
Or, choose this more intimate venue with features a gourmet kitchen in a refurbished warehouse that can seat up to 20 guests for a stylish pop-up dinner. Whatever type of event you have in mind, the Concierge can help you find the perfect combination of venue and catering for it.
One of our favorite ideas for finding a caterer in Chicago is to hire one or more food trucks. This is a great idea for casual events, like office picnics and family reunions. But you can also choose a food truck caterer for a formal event like a wedding. Just contact Trucked Up Catering for help picking the right type of food, the number of food trucks, and the style of catering for your event. They'll handle all the details, from permits and parking to taking out the garbage and recycling.
Trucked Up Catering can book events from 25 to 5,000 people. You can choose multiple food trucks to cater to any taste, with options like barbecue, ramen, pizza, donuts, and Mexican at the ready.
One thing that often gets overlooked when it comes to planning a menu is the bread. And let's face it: it can easily make or break a meal if it isn't freshly baked. Sopraffina Catering solves that problem by placing fresh bread at the center of their menus, from hot breakfast buffets to sandwich boxes and baskets. You'll find focaccia, ciabatta rolls, and breakfast wraps, as well as fresh bagels, scones, muffins, pastries, and banana bread.
This is a great option for office lunches and other events that call for a light touch. Don't miss out on their minestrone soup, salads, antipasti, and Italian-style dishes! Among caterers in Chicago, this team is the best for carb-loving individuals. Sopraffina is just as passionate about environmental and social issues as it is about creating delectable fare. They donate excess food to Pacific Garden Mission and do their best to only source sustainable, local ingredients.
For another great eco-friendly caterer in Chicago, check out Big Delicious Planet. This team focuses on serving healthy, local foods from their urban farm. With 41 different crops and a beehive right outside their kitchen, you can't get much more local than that! The team is also named the Greenest Caters in America by the Green Restaurant Association.
Expect a customized menu based on what's in season, including salads with fresh fruits and edible flowers for a colorful look. They offer full-service and drop-off catering and can provide vegan and gluten-free options as well. From weddings to production catering, enjoy this big delicious planet close to home.
7. Have a backyard BBQ with Big Guys
Outdoor venues are the choice of man events these days. And Big Guys Charbroiled Sausage is the perfect fit for a laid-back backyard gathering. Your guests will enjoy a classic Chicago menu that features sausages, hamburgers, pitas, and fresh-cut fries. Their specialty sausages include one made with "venison, pork, and beef ground with blueberries, wine and fresh thyme," while vegan guests can choose a Beyond Meat patty cooked in a separate pan.
Big Guys offers pickup and delivery for indoor or outdoor events, offering family-style dinners, a full-service buffet, and more. And they have collected quite the loyal following over the years amongst locals! Past diners tend to say things like "This restaurant is AMAZING," "Mmmmm can't wait to order again," and "The Ruben is freaking huge, very well made, and delicious. It's a fantastic sandwich. The classic burger is a delicious freshly made masterpiece, as is the grilled cheeseburger." Time to see what all the fuss is about, right?!
Finally, don't miss Goat Group Catering, which produces "globally-inspired" foods on an intimate scale. Nowadays, they offer full-service catering for weddings and corporate events. But initially, they started off with in-house private dining. And to us, that's where they really shine. They're the caterer to go to when you want to have a small group of friends over to your home or Peerspace venue.
With an eclectic menu featuring chickpea fritters, goat empanadas, and miso-soaked sponge cake for dessert, Goat Group Catering will impress your guests. They also handle all your food and beverage requirements for your in-home celebration. It's no wonder they're among the top caterers in Chicago.


Catering doesn't have to be reserved for special occasions. Or, we should say, you can make any occasion a special one with menus like these! Whether you're hosting a casual lunch with work colleagues or a celebratory dinner for family and friends, professional caterers in Chicago can take the stress out of cooking and cleaning and leave you free to entertain your guests.
For even more support, book your event through the Peerspace Concierge service. These logistical pros can help you get furniture and A/V rentals, professional photography services, bar staff, and more.



Get together somewhere better
Book thousands of unique spaces directly from local hosts.
Explore Spaces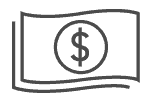 Share your space and start earning
Join thousands of hosts renting their space for meetings, events, and photo shoots.
List Your Space