12 Cool Fashion Photoshoot Ideas in Toronto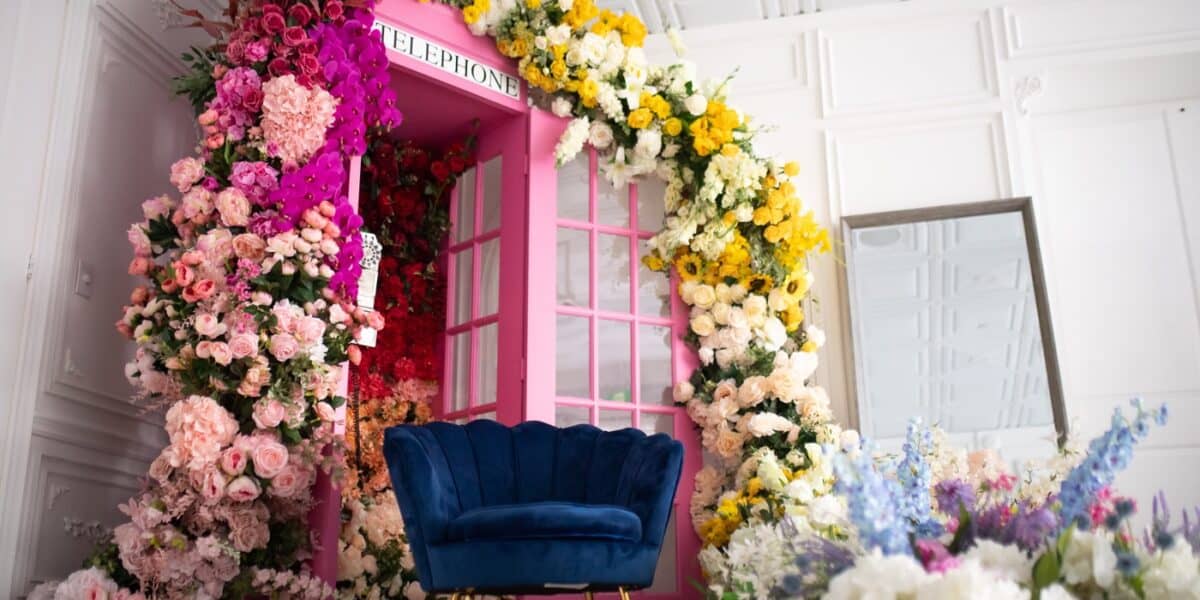 The largest city in Canada, Toronto is a bustling multicultural metropolis. There are stunning museums, world-class restaurants, elite schools, an imposing skyline, and so much more in this waterfront town. Toronto is gorgeous year-round, from the blanket of white in the long winters to the vibrant greenery in the public parks in summer. Given that it's frigid for much of the year, it's no surprise Torontonians take their interior design seriously. If you're looking for gorgeous photoshoot locations in this cosmopolitan environment, we have some amazing locations to share. From bright lofts to moody studios, there's something for every aesthetic in this city. Here's our list of the top 12 fashion photoshoot ideas in Toronto.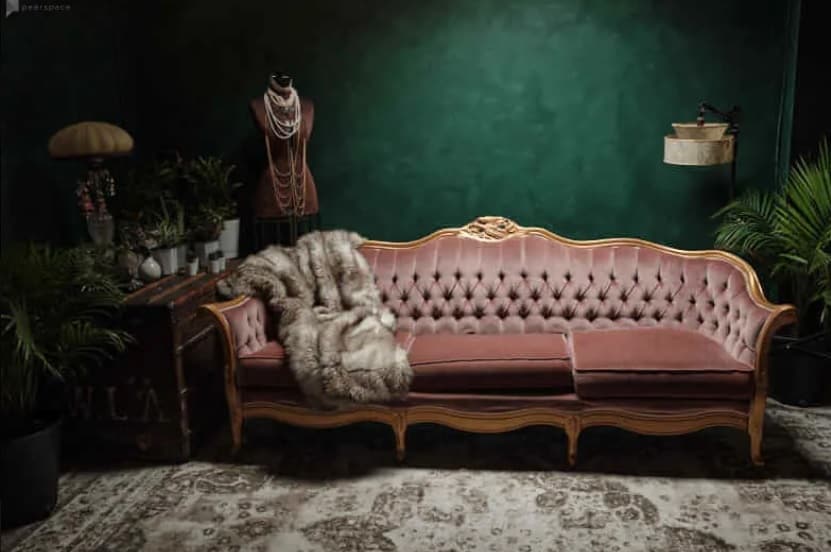 Kicking off our list of great fashion photoshoot ideas in Toronto is a truly unique photo and videography studio in the heart of the city. This studio has five spatial vignettes, each with eclectic vintage furniture against richly painted walls and hand-selected decor. Our favorite space in the studio is a caramel-colored tufted vintage sofa set against a peacock blue and maroon wall with gold antique frames of various sizes. It's captivating, stylish, and perfect for a bold fashion photoshoot. Book it here on Peerspace today!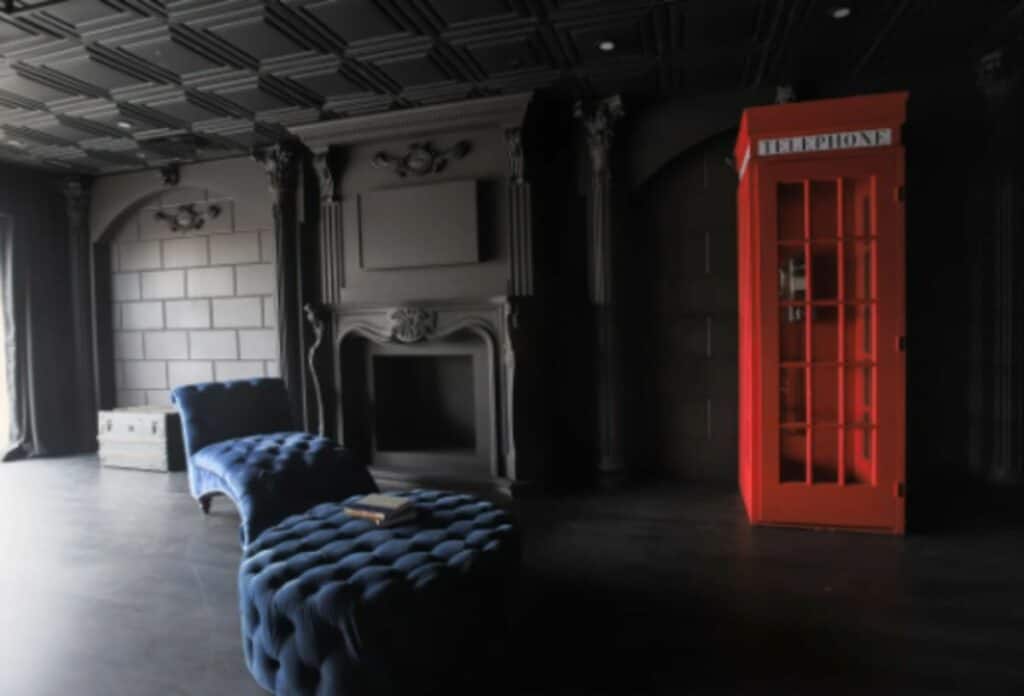 You've never seen anything like this next pick. From the classic British telephone booth to the vibrant blue chaise against the fireplace to the white sofa paired with a wall of clocks, every single corner of this studio wows. Every inch of the walls, down to the picture frame above the mantle, is painted a rich deep grey which allows the eye to focus on the incredible texture and shapes of the room. The paneling has lion busts roaring out, and an accent wall has bold roman columns commanding your attention. This is an incredible Peerspace rental for a fashion photoshoot because of the neutral wall with only pops of color. This design choice will make your outfit stand out more than it could in a more cluttered space.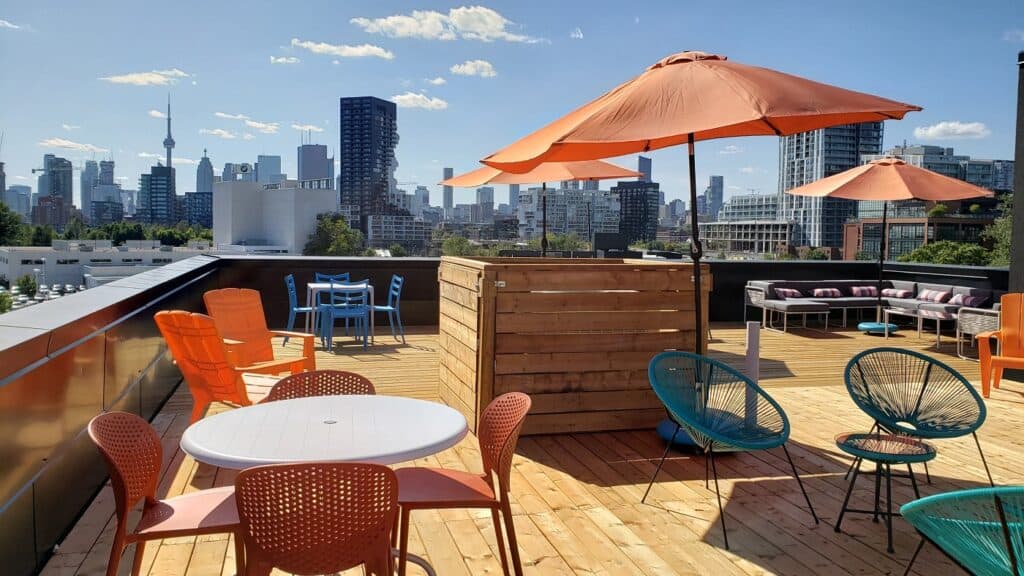 Whether it's for the 'gram or a magazine, rooftop locations are a staple of fashion photoshoots. This particular rooftop deck sits five stories above the ground and looks out at a huge swath of the Toronto skyline, including a partial view of the city's iconic CN Tower. So put on some sunscreen, pair your outfit with one of those stylish big floppy hats, and pose for the camera! Alternatively, if you have the lighting equipment, since this host offers bookings until 9 pm, you could do a sunset or night shoot with the brilliant lights of the skyline behind you. Check out all its stunning photos on its Peerspace page!
4. Explore funky fashion photography in a colorful space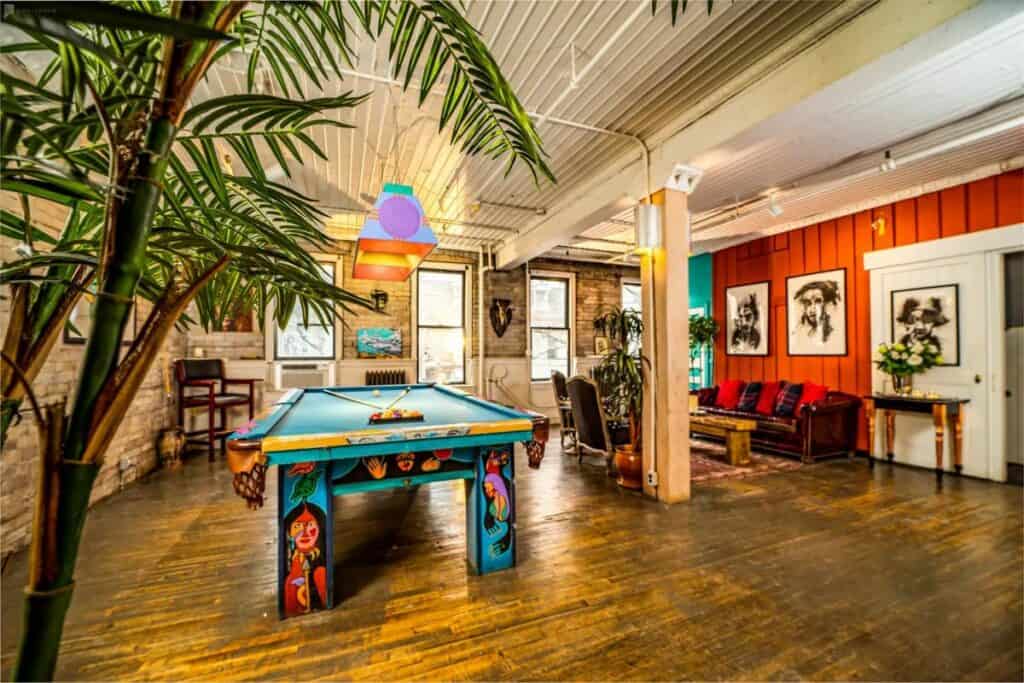 This production space is unlike any other in the city, from the hand-painted pool table to the eclectic furniture to the chandeliers. It's absolutely perfect for fashion photoshoots. In fact, multiple have already been done at this Peerspace location. There's ample room for additional lighting equipment if needed, and the versatility of the space gives you plenty of options for tons of totally unique pictures.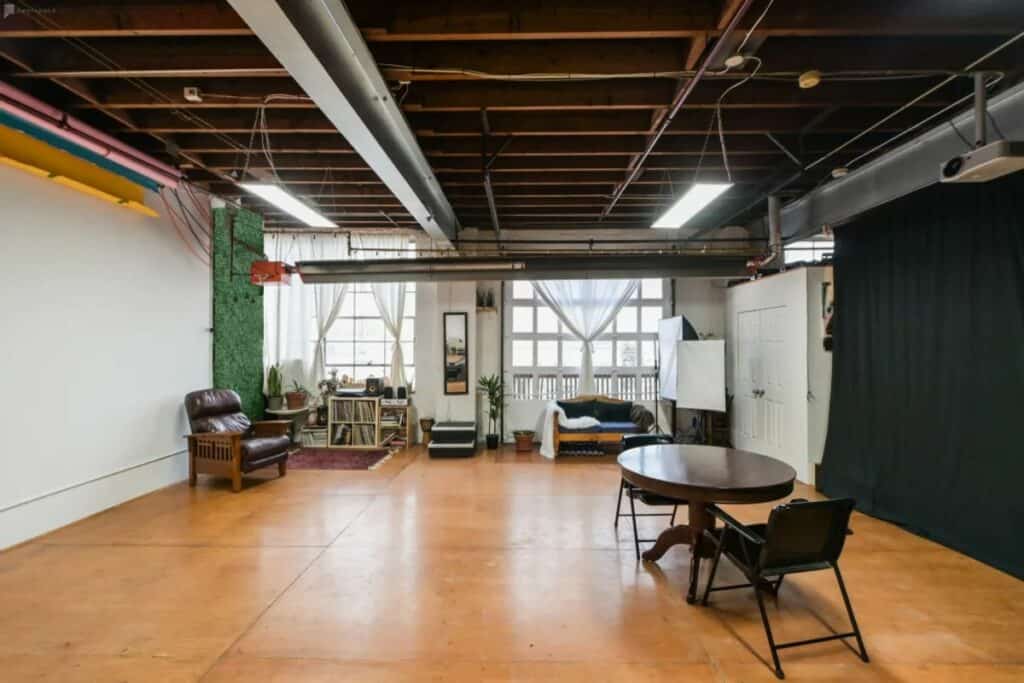 This classic film and photo studio is our next pick for great fashion photoshoot ideas in Toronto. Located in the St. Lawrence neighborhood, it is one of the warmest coziest places in the city. Gossamer curtains dress the ample windows which let in a southern/eastern exposure of natural light. This gorgeous space is filled with hardwood furnishings, comfy seating, and pro equipment. It's beautiful for nearly any occasion, but it's especially perfect for a fashion photoshoot. Learn more about it on its Peerspace page.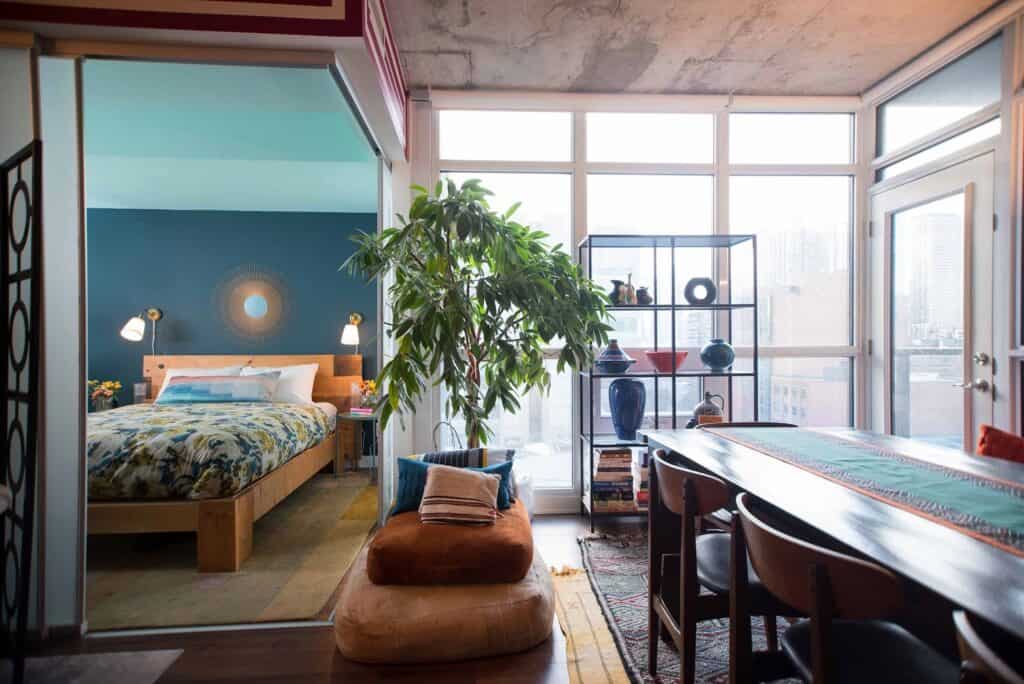 Another amazing location for having a fashion photoshoot is this awesome downtown apartment. Right in the heart of the city, it's close to shops, restaurants, and subway stops. Being in the center of the action means it's got killer views, including a slice of the CN Tower in its view. With floor-to-ceiling windows, you won't want natural light in this fab apartment. Learn more about it on its Peerspace listing!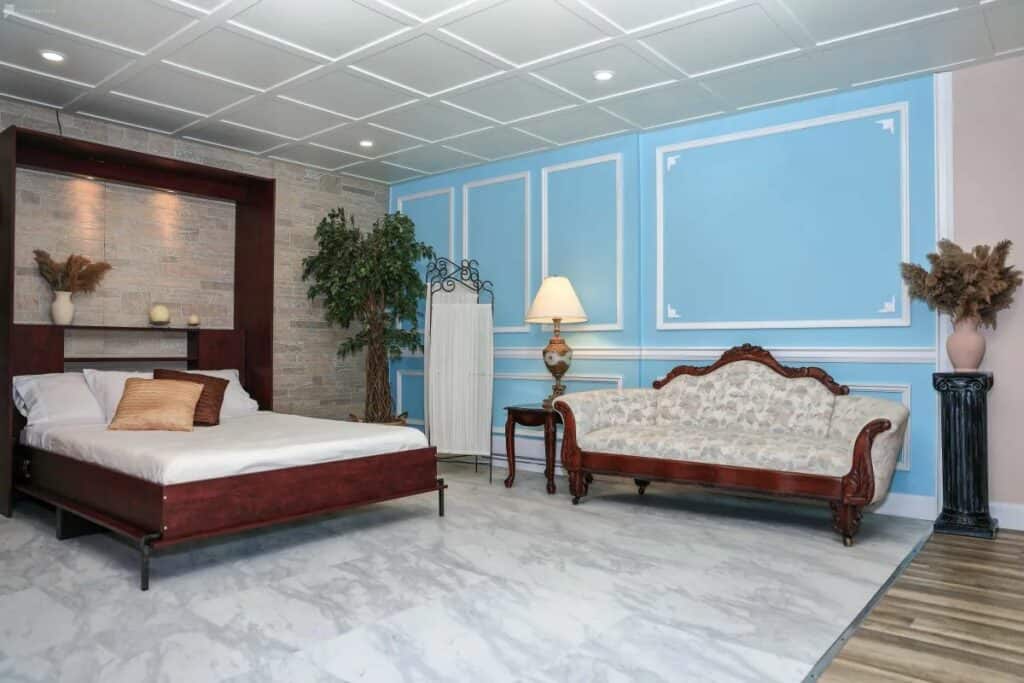 Antique-inspired furniture on peach and baby blue walls, this photography space has several great options for a seated photoshoot. The bold wall color will nicely contrast any complementary patterned print to make it pop. Plus, there's a cool hanging chair and a foldable murphy bed if your shoot calls for it. Book it today on Peerspace!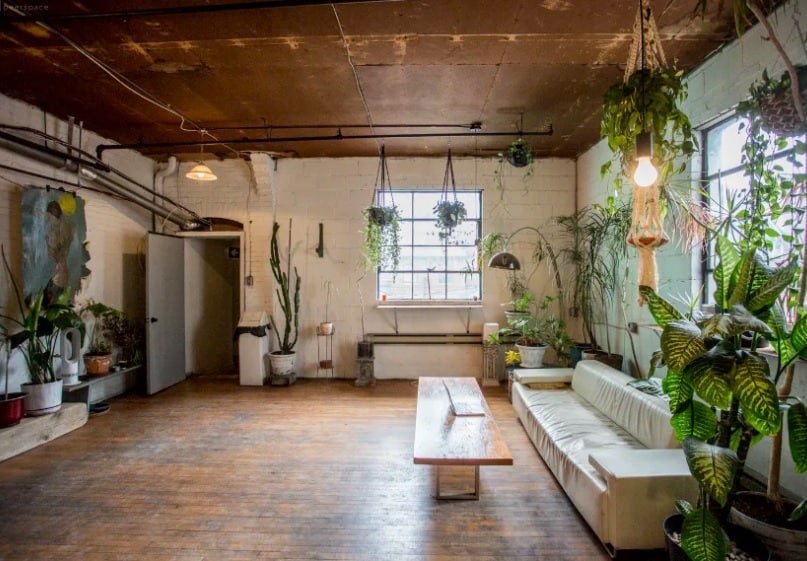 Get jungle vibes without having to leave the city in our next Peerspace pick. This photo studio with a plant-filled lounge space is a great option for any style of fashion photography. You could dramatically recline on the couch or boldly pose in front of the plain white backdrop. As an amazing bonus, there's a 3,000-square-foot rooftop patio with stellar skyline views.
9. Take pink city-inspired pictures at Jaipur Studio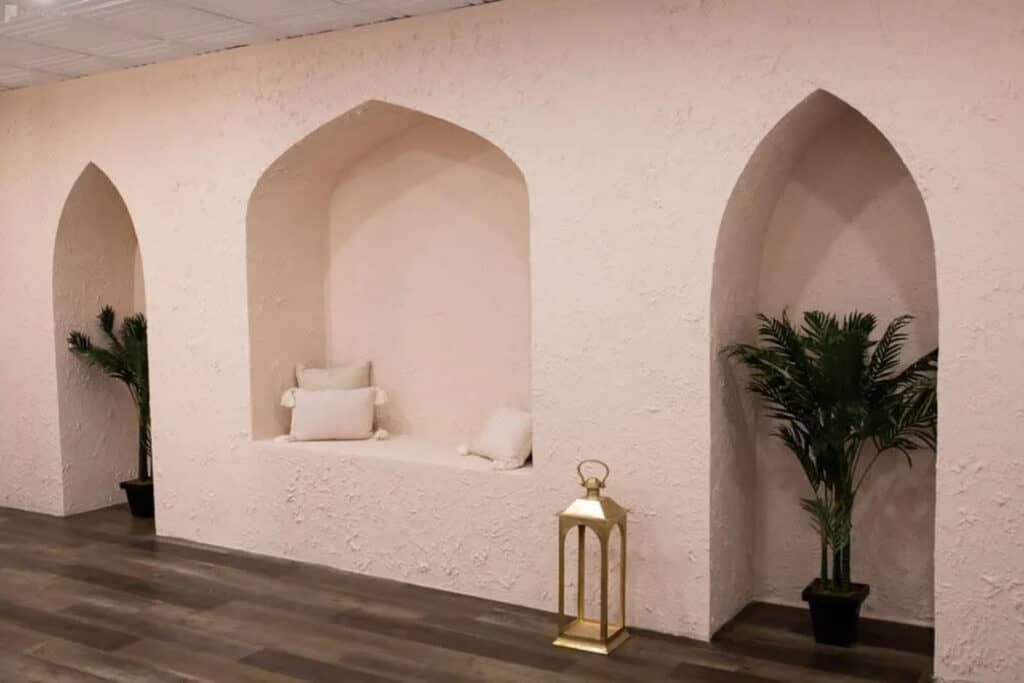 Leave your passport at home because in our next pick, you'll be able to feel the flavors of India without leaving Canada. Influenced by both the Pink City in India and contemporary bohemian flair, this spectacular space has a crossover aesthetic like you've never seen. The space has four Jaipur-inspired architectural coves, each a unique posing opportunity. Plus, there's a mini staircase to showcase particularly stylish kicks. Check out all its stunning photos on its Peerspace page!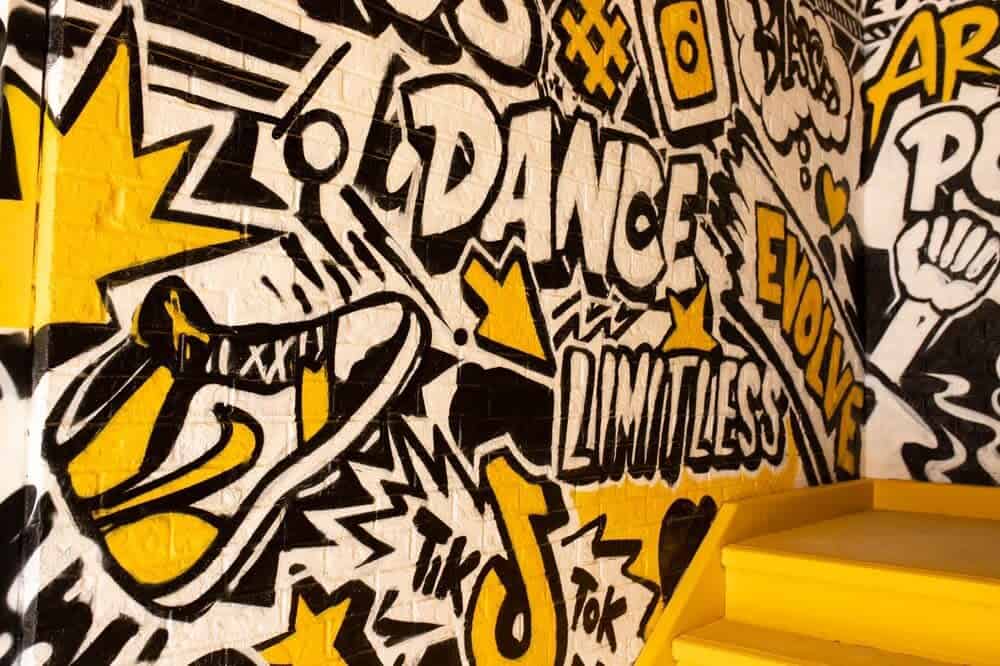 You're sure to get inspired to take on bold, fearless poses in this creative Peerspace bookable studio. There is wall-to-wall professional graffiti in a vibrant black, white, and yellow color scheme inspired by digital and creative things. And similar to the Pink City room, it has a mini staircase for added drama in your shots. For all these reasons, it's easily one of our favorite fashion photoshoot ideas in Toronto.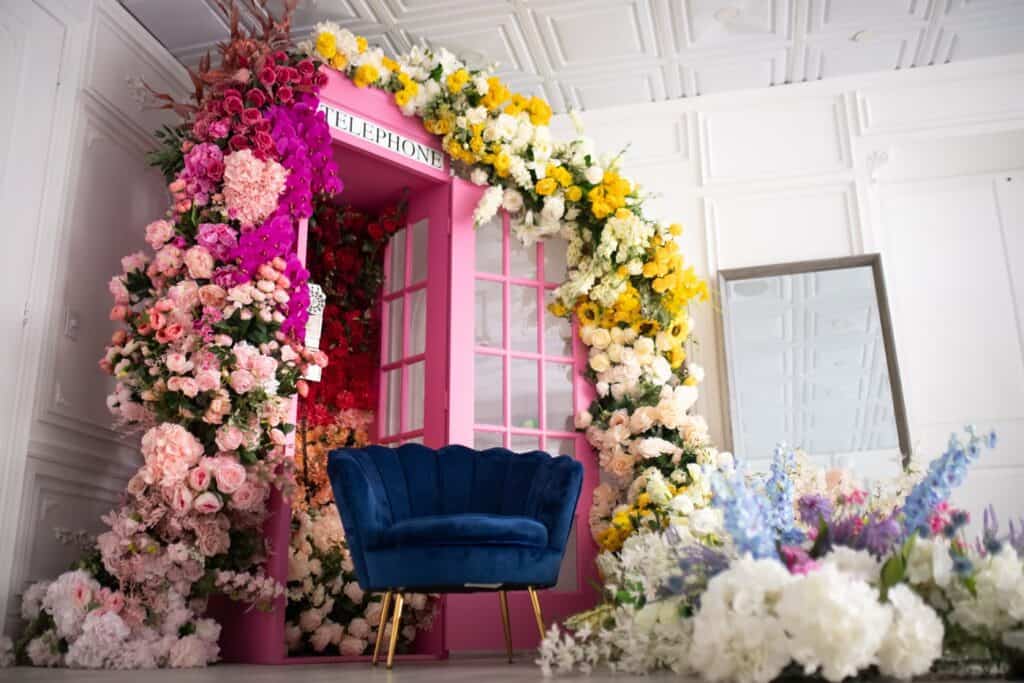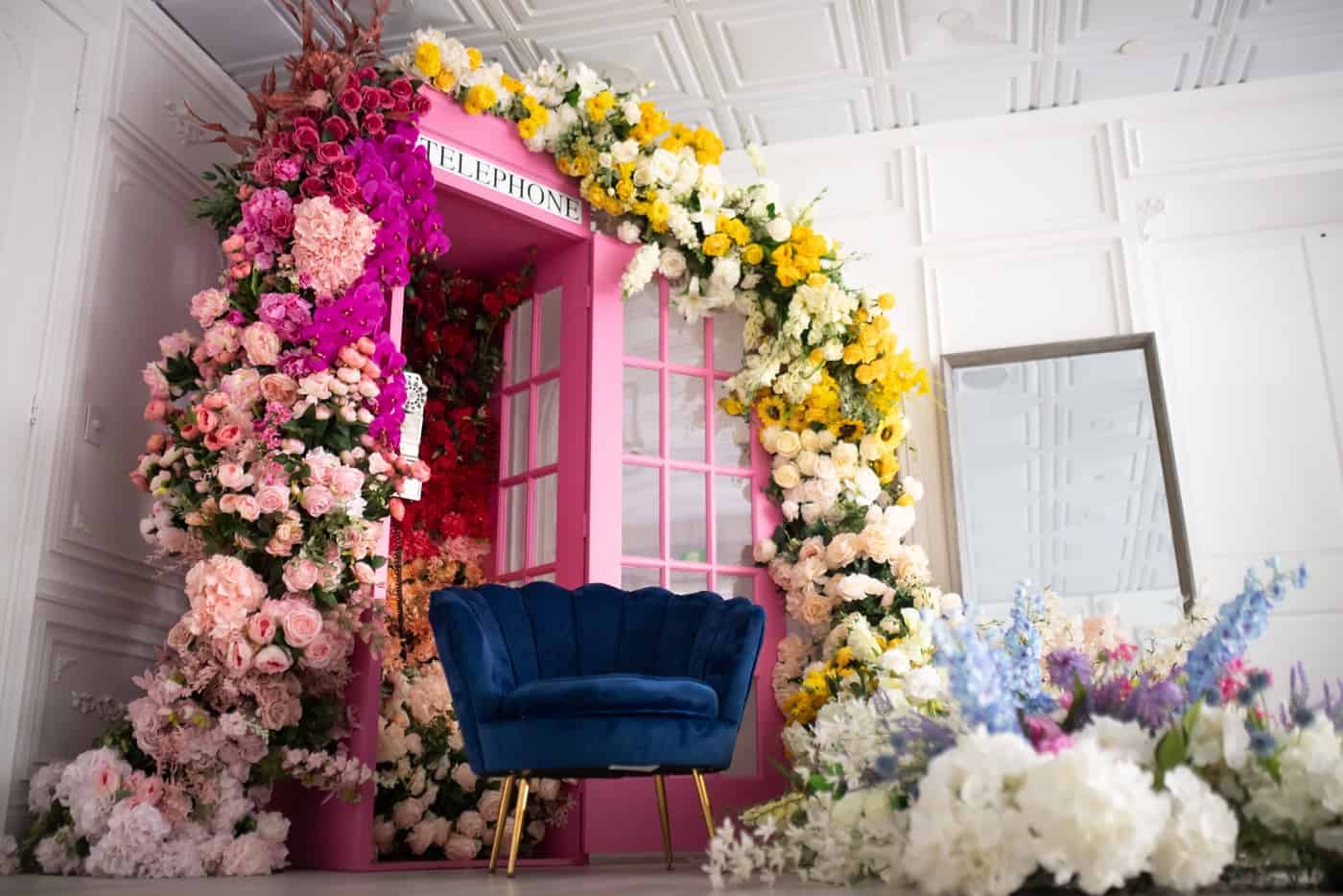 Live your floral fantasy in this naturally lit, elegant white space. The room has paneling details on every wall, another iconic British telephone booth (this time painted pink), and a gorgeous fireplace painted stark white. But the piece de resistance is the overflow of artificial flowers in every color on the spectrum laid out throughout the room. They'll fill the frame of your images, captivating the eye and keeping your audience totally engaged. Book it today on Peerspace!
12.  Look lovely in a lit loft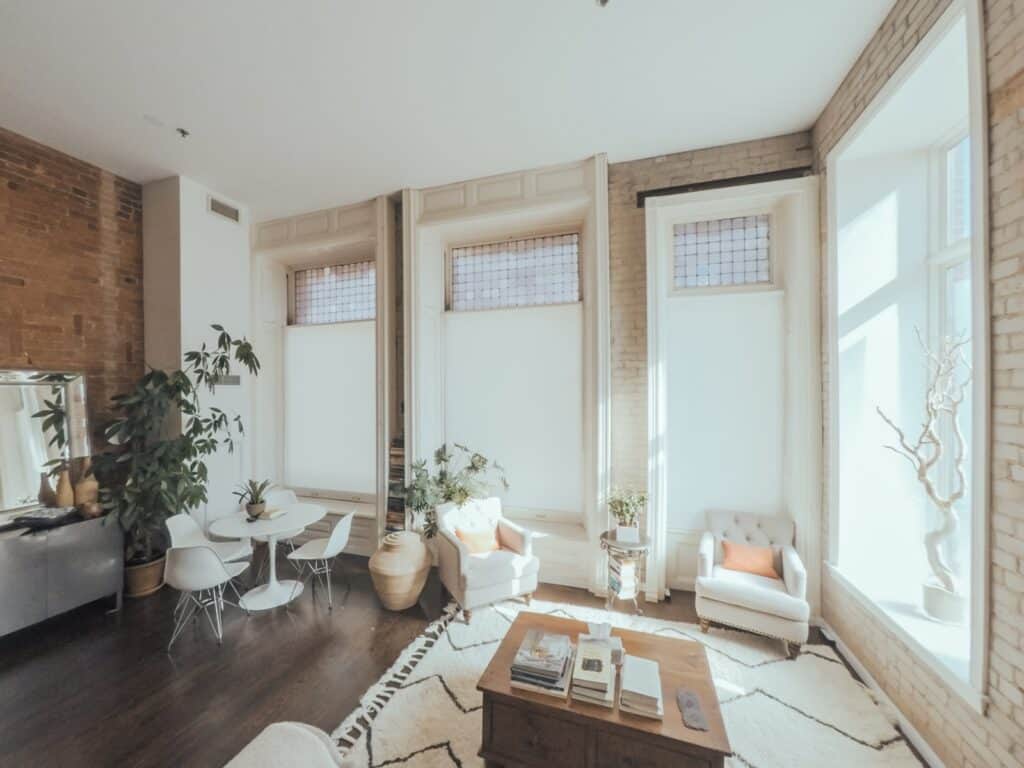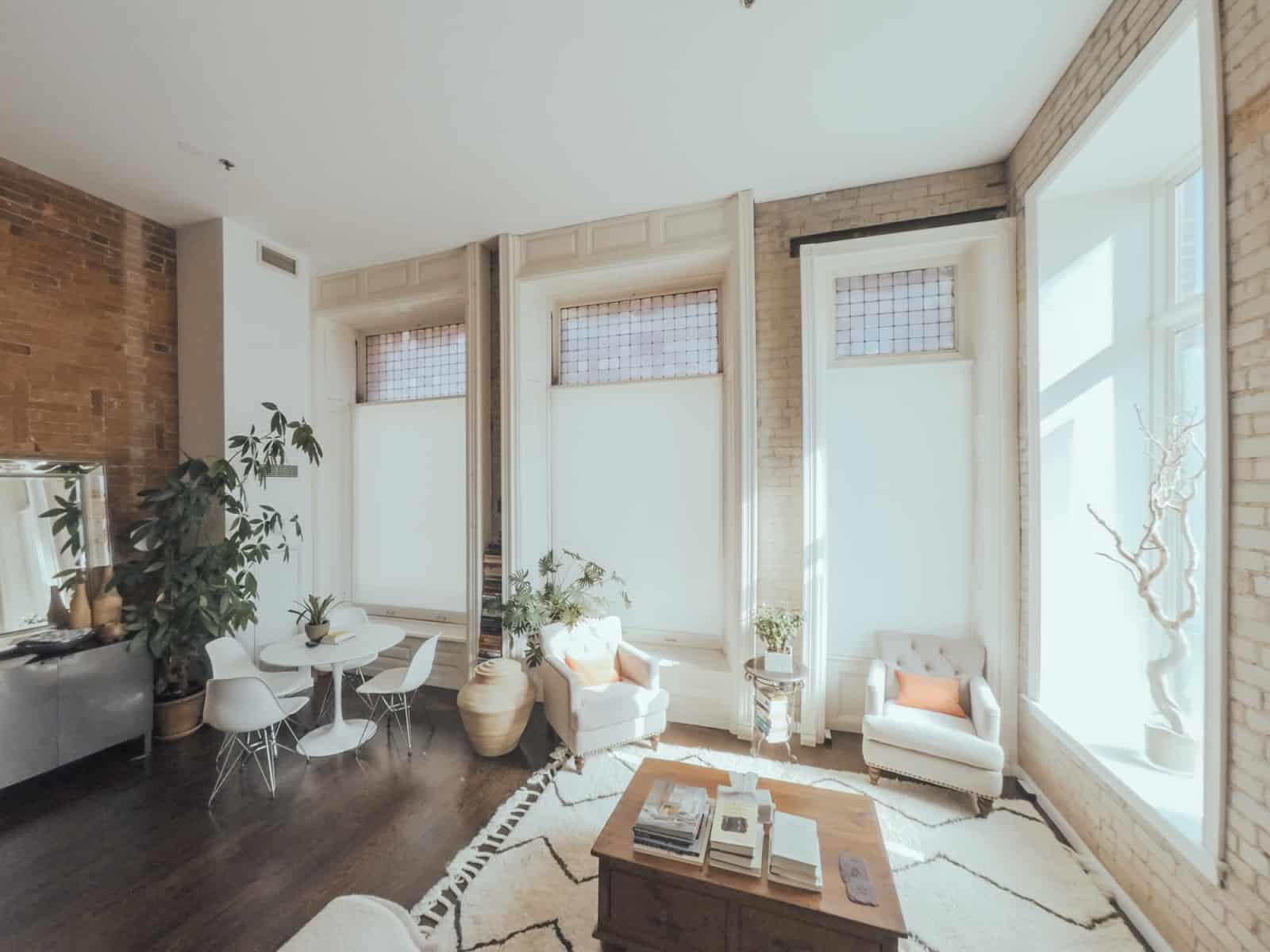 You thought we'd close out a list of gorgeous photography locations in a historic city without showing you a loft? Nonsense! This space is a quintessential Toronto heritage loft. It has 16-foot ceilings, light-colored walls and furnishings, and windows that let in a flood of light. Peerspace bookable lofts are always a great location for a fashion shoot because they offer a bright distraction-free environment.
Toronto has something for every style. We've shown you our best finds, from a rooftop deck with a million-dollar view to a private graffiti room and so much in between. So no matter if you're posing for a major publication or a small band of followers, there's something in this city for you. We hope you've enjoyed our count of the top 12 cool fashion photoshoot ideas in Toronto!

Get together somewhere better
Book thousands of unique spaces directly from local hosts.
Explore Spaces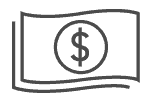 Share your space and start earning
Join thousands of hosts renting their space for meetings, events, and photo shoots.
List Your Space