The 8 Best Corporate Video Production Companies in Pittsburgh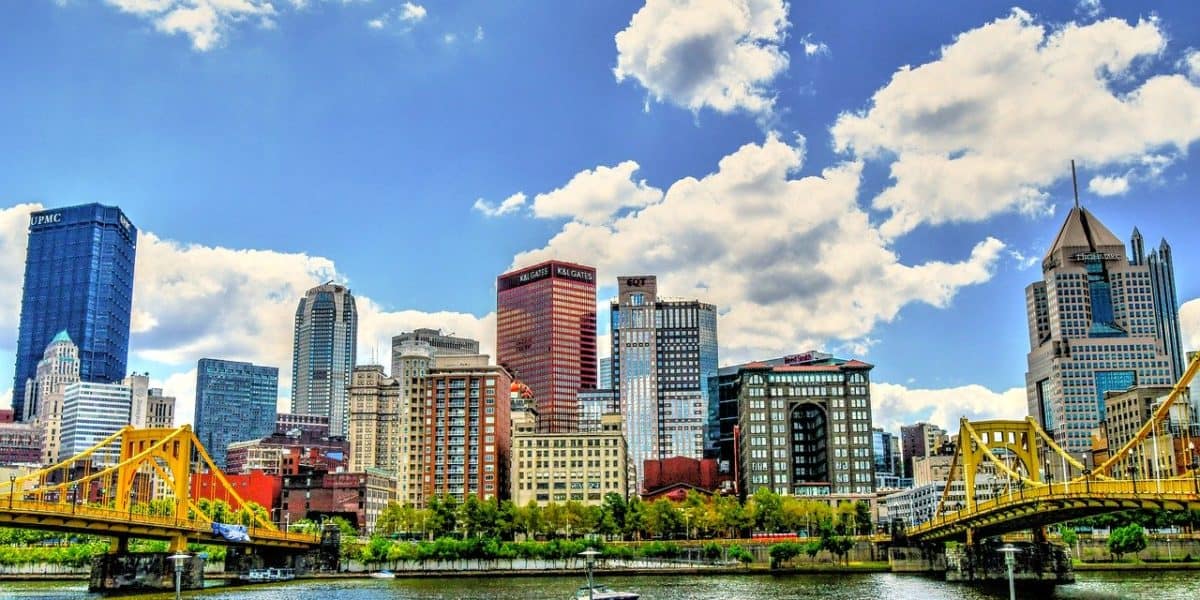 Pittsburgh, PA, is a city of many nicknames, all of them fitting. Whether you know it as the City of Champions — six Super Bowl victories, five World Series, and five Stanley Cups come to mind — or the City of Bridges, to know Pittsburgh is to love Pittsburgh. In such close proximity to hubs like NYC and Washington, DC, as well as a burgeoning tech sector, plenty of companies call the Burgh home. As a result, there are dozens of talented Pittsburgh video production companies to go along with them. As a company of any size, outsourcing a video production company can be the difference between revenue growth and falling at the first hurdle. Luckily though, in Pittsburgh, there are tons to choose from.


One of the primary reasons you might be looking into Pittsburgh video production companies is to further and improve your brand. As far as this goes, Covalent is one of the best in the biz. They create meaningful and impactful stories that not only suit your brand, but also connect them to the right people. Video production is a bustling market, and companies that need these creative services are plentiful, but Covalent commits to each of their clients like they're about to put a ring on it.
Having worked with hundreds of startups, entrepreneurs, and big companies from both offices — besides Pittsburgh, the other is in Berlin! — the Covalent team is amazing at what they do: pushing brands forward. Furthermore, they take pride in what they create, as they say themselves, "We bring a fearless and burning passion for our work and the challenges we are asked to solve."


Everyone from the University of Pittsburgh to Toyota has entrusted full-service production company Anthem Video with their media. Anthem thrives on expert storytelling and in-depth marketing insight, combining both to assist their clients in further establishing their brand, conveying a meaningful message, or draw in new leads. When you get to do what you love while also helping other people do what they love, there must be no buzz like it.
Some of the corporate videos they've made have included events coverage; deep-dives into companies in energy and architecture; as well as charity promo and television slots. Among their long list of diverse clients: Patagonia, American Heart Association, and TechCrunch. Every business has a story and Anthem can tell it effectively.
Parish Digital is a superb video production firm due to the fact the team simply loves making movies that tap into the active market. Sometimes when you're a small business or just starting out, what you need is to surround yourself with people who have started their own business. Owner Keith Parish did just that. Keith is a brilliant video producer who worked all over the country before settling on creating his own biz, Parish Digital.
Working with companies of all sizes, from scrappy startups to Fortune 500 entities, Parish Digital creates engaging corporate videos that bring out the best in any organization, tapping into the audience who'll want in. Indeed, their corporate videos are straightforward, but in necessary ways that help them stand out. Lastly, check out their gear.


Of all the Pittsburgh video production companies, Pixelab's portfolio probably excites us the most. Generally, unless we're talking team building ideas, we're generally hard to please. But, Pixelab does it. They've worked with Pizza Hut, NBC, the Washington Post, Adobe, and Comcast, to name a few — and every video they make is completely unique to the project.
Pixelab is wonderful and versatile in that they work with businesses of all sizes. There's no reason only the big firms should be able to afford good marketing, and thanks to teams like Pixelab, you don't have to be swimming in dubloons to hire them. Every customer and client gets the same high level of work, be it on their corporate videos, content marketing, or event videography — regardless of budget.


In this business for over a decade, Jumpstart Video came out of an idea to help local businesses achieve the same production quality in their marketing as bigger brands. From then to now, the crew at Jumpstart has made hundreds of TV commercials, corporate videos, and social media and web series on all kinds of budgets. According to them, "Jumpstart Video is about 100% client satisfaction."
What we love the most about these creatives is their local focus, which helps existing companies to make the most out of what they do without having to worry about pushing their brand. Studios like Jumpstart are the remedy. So, if you're a local business or nonprofit in Pittsburgh, we absolutely recommend these full-service video production experts.
What would a Pittsburgh video production company be without a nod to one of Pennsylvania's greatest artists? Andy Warhol jokes aside, Warhola Video Productions is run by Jay Warhola, a talented producer who's worked in media for three decades. He and his highly capable team have plenty of experience in the production field.
Professional and creative, they work with state-of-the-art equipment to ensure every part of the process of your corporate video is covered. They have drones, animators, in-house scriptwriters and distributors, post-production skills, and much more. Clients they've worked with include McDonalds, Heinz, NRC, and Staples. What's more is they're not confined to just the Pittsburgh area, so anyone can get a piece of Warhola.


Pittsburgh video production company Cut 'N' Run (CNR) are Pittsburghers through and through. Founded by Jordan McMillen in 2005, CNR began in a home office with just Jordan and the occasional intern to help out. Over the years, the studio has grown from the ground up to be one of the top production companies in the area with a heck of a lot of heart only grassroots businesses know to provide.
Valuing innovation and originality, the CNR crew is fiercely passionate about video production. For corporate videos, they've shot live videos, blog explainers, marketing commercials, and training videos, all of which have worked to expand the reach of dozens of clients. Find out more about their corporate video services.


Studious One has been in the video production business for nearly 20 years. Created in 2003 as an alternative option to the regular, outdated, and overpriced companies at the time, Studious One began as a means for every company, no matter its size, to have the ability to use video marketing. Every day since their humble beginnings, the versatile team at Studious One has worked to scramble up their ideas and continue adapting to the changing trends of the marketplace.
Instead of just a simple corporate video, Studious One creates compelling corporate videos you can actually engage with. Because of that, one might even say they're way ahead of the curve. As they say themselves,
"It's a better way. A better process. That yields better results."


Whether you're looking to garner business, grow your own, or simply inspire your employees, corporate video production is worth looking into. Hiring a team that can handle your marketing while you concentrate on the core parts of your business is priceless. And these days, it doesn't even have to break the bank to do it, especially if you choose to go with one of these top-notch Pittsburgh video production companies.



Get together somewhere better
Book thousands of unique spaces directly from local hosts.
Explore Spaces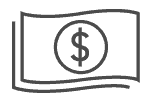 Share your space and start earning
Join thousands of hosts renting their space for meetings, events, and photo shoots.
List Your Space