The 5 Best Costume Rental Companies in Atlanta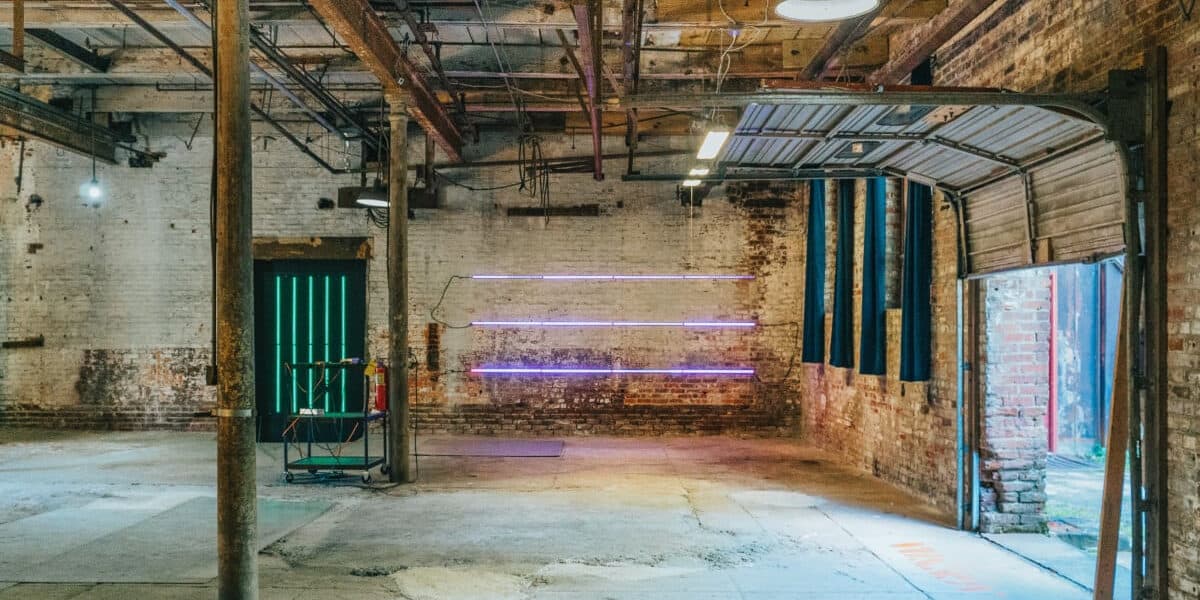 On the lookout for the top costume rental companies in Atlanta? Atlanta productions are hard work and require an immense amount of planning and gathering supplies. If you focus on just the costume department of a theater, film, music video, or commercial shoot, you need a ton of pieces, such as wigs, jackets, and accessories. Or maybe you're setting up your cosplay for your next convention or photoshoot.
Regardless, your wardrobe calls for a level of detail that professionals can respect. Atlanta is no stranger to productions, having risen to become one of the entertainment industry's favorite cities. That said, browse through the top costume rental companies in Atlanta so you can ensure your costume department runs without a hitch. 
1222 Logan Circle NW
Number one on our list is Southeast Costume, in Atlanta's Upper West Side. Interestingly, it is the only full-service costume rental company in Atlanta. Not only does it offer costume rentals, but it also provides film equipment, production facilities, and miscellaneous production supplies. It is strictly geared towards all productions and is relatively new. The shop opened in 2009 and already has over 100 major credits to its name including movies like The Hunger Games or shows like Stranger Things.
Their costumes cover the 1950s to current times and they have a specific selection of vocation uniforms as well as holiday attire and cultural clothing. The Southeast Costume staff is dedicated to bringing your vision to life in a way that meets your budget. They are open to working with you and your team for the sake of creating something together, that dedication lands them number one in our book.
Once you get the perfect outfits for your production from Southeast Costume, come back to Peerspace to book the perfect venue. How about booking a photoshoot at this elegant multi-set studio in Poncey-Highland? It comprises six sets that your cast will love to pose in while wearing their character's costumes!
2138 Faulkner Rd NE
Maybe you don't have a whole production team behind you, or it's just you, a couple of friends, and your camera, or maybe you just want to keep the costume forever. Then Costumes Etc is probably more up your alley. They are ideal for the everyday need for a costume and you can peruse to your heart's content.
They've moved their location around a lot since 1992 but currently are located on Faulkner Road North East. Costumes Etc is a family-owned shop that builds its business model on encouraging your creativity to come out. You will definitely want to put together something more than your typical packaged Halloween polyester after a visit here.
Offering a wide range of costume interests and a stock of over 55,000 items available, their store is not overwhelming. In fact, everything is neatly laid out and on display so your eyes can easily scan for your desired wig, armor, or cowboy boots. Dedicate your next afternoon to a fun day of browsing their selections.
Looking for a place to cosplay with friends after a trip to Costumes Etc? Then Peerspace has the venue for you! Check out this outdoor courtyard in the heart of the city. It's spacious, is covered in green turf, and has a covered serving bar for refreshments.
2089 Monroe Drive NE
The Norcostco in Atlanta is one of four locations in the country, their first location established back in 1884 in Minneapolis. With the rise of productions in Atlanta, it seemed fitting a Norcostco should crop up. It only caters to productions of every scale, from student films to massive theater productions.
What makes Norcostco so ideal is that every costume in their inventory is entirely original. They create the costumes themselves with film and theater in mind. That means the costumes are practical, comfortable, and above all, durable. In addition, they pay attention to embellishments and period accuracy.
It is guaranteed that the costume you rent will be of high quality and easily altered if needed. Norcostco also has costumes ready for over 300 popular theater productions, so you can get everything you need in one fell swoop. Norcostco is not only one of the best costume rental companies in Atlanta, but also in Dallas, Denver, and Minneapolis. 
Looking for a neat venue to shoot your student film? Peerspace users are wild about this film and photo production studio in Buckhead! It includes plenty of gear to suit your production. Between this venue and Norcostco's costumes, you'll have a seriously top-notch production on your hands.
1986 Tucker Industrial Road, Tucker
In case you couldn't have guessed by the name, The Industry Supply Store mainly works with productions as well. It is located a couple of minutes northeast of Atlanta, in Tucker, Georgia. They have their costume options split into multiple sections, including period, prison, lab coats, law enforcement, military, fur, suits, construction, 1960s, and even bridal.
The Industry Supply Store offers four different rental period options. Choose the10 day period for smaller productions and for larger ones either the 8-week, 12-week, or 16-week period. They offer a 72-hour approval window for you to take the costume back for fittings or for approvals from your production team.
Additionally, they even allow you to make your own alterations as long as you can return it as it was before you rented it. The Industry Supply Store, as the name suggests, also has many other expendables or set necessities that you can buy or rent for the team.
Be sure to check out our selection of venues on Peerspace that can serve as your headquarters, production office, or wardrobe storage space. If your crew is based in Tucker, why not book this multi-functional rehearsal and event space that is perfect for running lines after your TISS costume run?
428 Moreland Ave NE
Visiting Psycho Sisters to find costumes for a party or music video? It will definitely help with either purpose. As will the perfect Peerspace venue as the setting! For instance, if you're hosting a costume party in the ATL and want a one-of-a-kind space to do so, check out this Honduran-inspired lush and boho warehouse space in Adair Park. If you're shooting a music video, this multi-set contemporary studio includes eight separate sets for you to play with.
70 S. Park Square, Marietta
2075 W Park Place Blvd Suite A, Stone Mountain
We couldn't finish our list of the best costume rental companies in Atlanta without mentioning Eddie's Trick Shop. This long-standing shop has been in the biz since 1978 and mainly caters to everyday costume wearers, such as for Halloween and other events. They do carry professional theatrical makeup, however, so production managers and costume designers can certainly find some goods here, too. And with two Atlanta-area shop locations, you can't beat Eddie's when it comes to convenience. Shop here for costumes, accessories, magic supplies, novelties, makeup, and more.
No matter why you need the exquisite services of Eddie's Trick Shop, we have a Peerspace venue recommendation for you! Grab your friends and your costumes and book out this West End pizza and kava lounge. That way, you and your guests can dress up and enjoy the funky ambiance of this space while enjoying on-site food and drinks.
Find an incredible costume in Atlanta today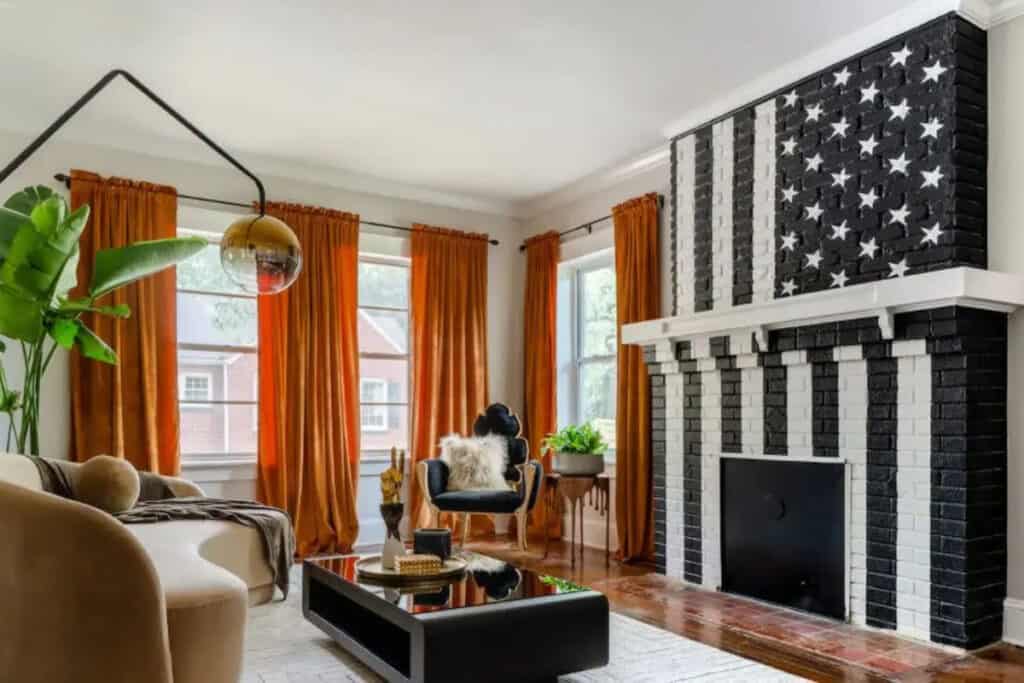 With all these options you are bound to find exactly what you need. Every one of these costume rental shops in Atlanta will definitely be willing to go above and beyond to find that special item if for some reason they don't carry it already. Peerspace is also here to exceed your expectations.
Whether you're looking for a place to host your theater performance, a shooting location, or production offices, you can find your ideal spot on our website. With thousands of options in a major city near you and a streamline search engine, you will be creating in no time. Happy browsing!


Get together somewhere better
Book thousands of unique spaces directly from local hosts.
Explore Spaces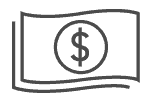 Share your space and start earning
Join thousands of hosts renting their space for meetings, events, and photo shoots.
List Your Space