11 Sick Music Video Locations in Atlanta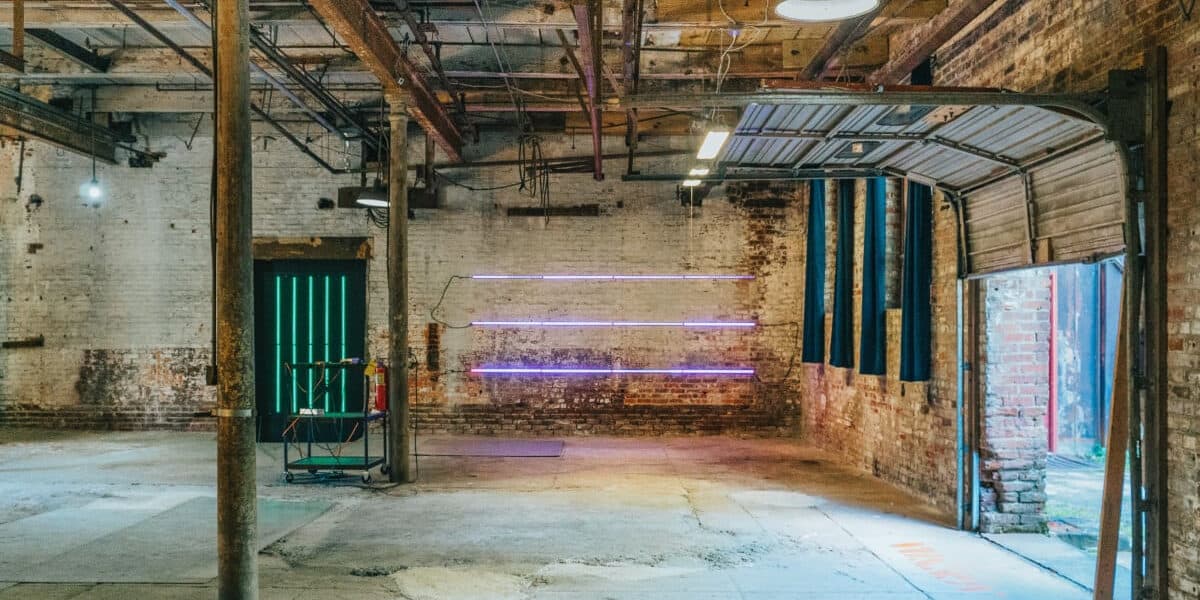 Looking for unique music video locations in Atlanta? We're not surprised! As one of the biggest filming cities in the US, Atlanta is home to some of the most extensive productions in the world. So it's no wonder why so many up-and-coming musical artists choose Atlanta to film their music videos.
And if you need a little help finding the perfect place to bring your next viral video to life, Peerspace is here to help. As the largest online marketplace for hourly venue rentals, we have hundreds of spots in Atlanta perfect for music video shoots. In fact, we've rounded up our top 11 music video locations in Atlanta that are perfect for artists in any genre. Put on your backing track and get ready to dance!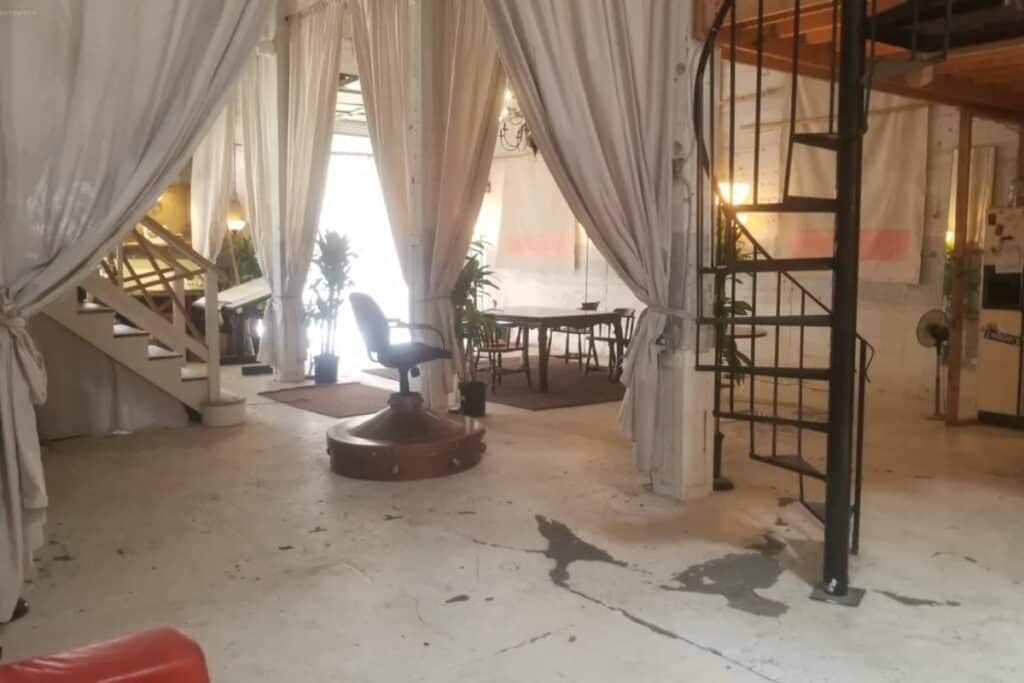 Coming in at a whopping 2,500-square-feet, this lofty warehouse has pre-built sets that are perfect for capturing tons of different looks. There's a light-up staircase perfect for techno-inspired shoots, a sultry lounge that's ideal for alluring videos, and a bohemian loft that's perfect for folk artists. This is one of the best music video locations in Atlanta to film a variety of shots. Bathe in the sunshine beneath the skylight and industrial windows, or draw the curtains to create your own lighting scheme. The possibilities are endless at this Peerspace venue!
Take from a Peerspace reviewer who booked this space for his own music video shoot. "This spot is FIRE. HIGHLY suggest this spot for anyone looking to film a music video. There's SO many different looks you can go for, I loved filming here. Customer service was great, host responsive, 5/5 10/10 100/100"
Located inside a 19th-century industrial complex, Agenda Studios will make you feel like an old-fashioned lounge singer. With over 1,700-square-feet to sprawl out in, this Peerspace bookable studio features a lavish living room with velvet curtains, a wooden bar, and plenty of luxurious accessories. There's also a cyc wall and plenty of backdrops to use if you want a more traditional studio experience. For artists who want vintage charm to complement their sound, you can't do better than here!
Unsurprisingly, this venue is popular with the Peerspace community for all types of productions. Here's a review as an example: "Great space, loved the looks these spaces produced! Host & team super accommodating for my last min request. Def will book with again!!"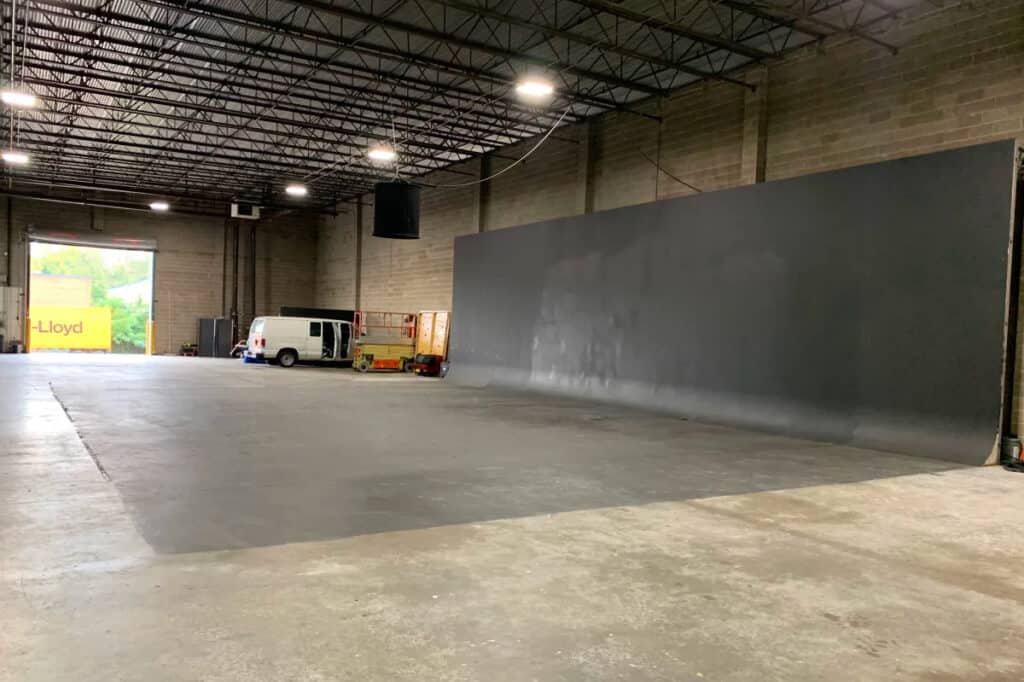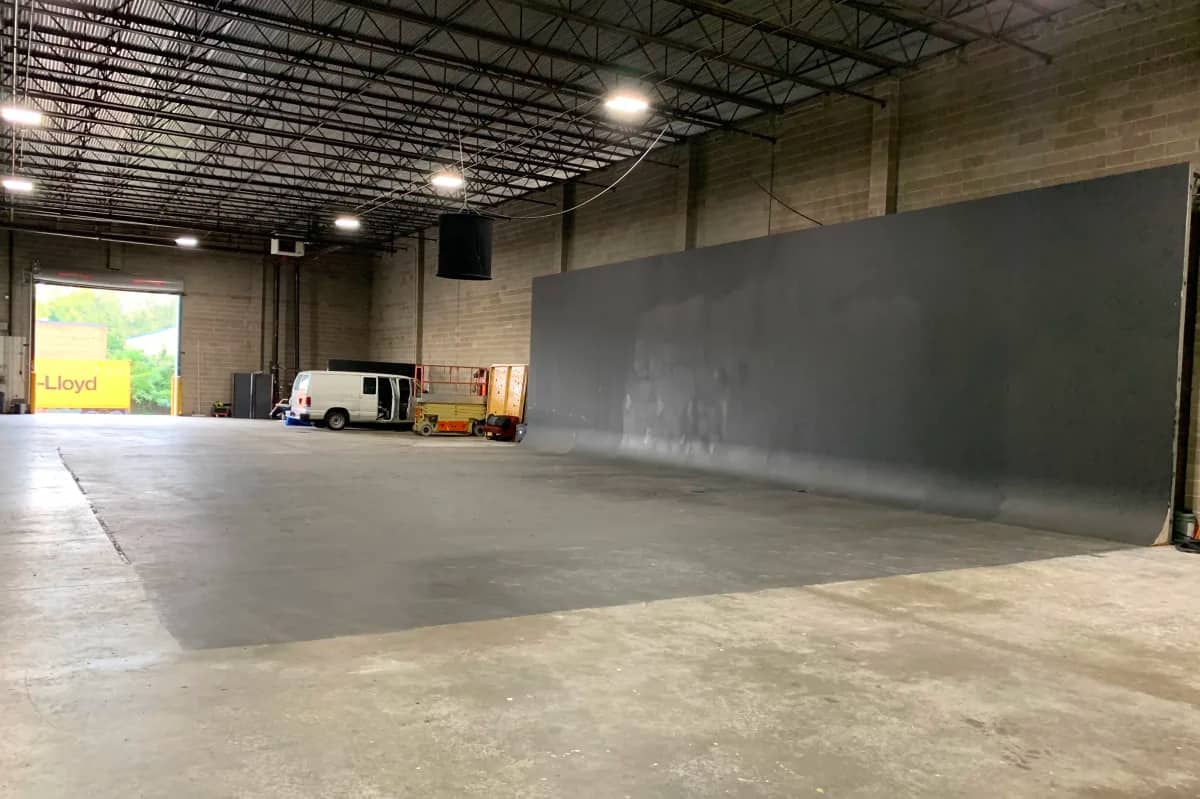 This music video location in Atlanta has all the grunge you could ask for! Not only do you have access to the full 22,000-square-foot daylit warehouse with all its raw beauty, but you can also take the shoot outside and treat your viewers to a glimpse of Atlanta's past. Along with its industrial roots, this warehouse offers you the use of modern equipment, like a cyc wall, camera equipment, and backdrops. Check out more photos of these expansive and stunning grounds on Peerspace.
Located in the heart of Atlanta's historic West End, this massive 5,000-square-foot loft can accommodate a crew of up to 300 people. It's an amazing Peerspace venue for bigger video productions! You'll have total freedom to customize the indoor space however you like, or you can head outside to film in front of the unique graffiti. It's the perfect place for hip-hop artists to tell their stories to the camera!
A director/producer shared the following Peerspace review: "Absolutely awesome location. Great for all sorts of productions from large to small. Super accommodating. Will be booking here again in the future, we recently shot scenes from a feature film at this location and would do it again in a heartbeat."
5. Neon lights make this creative warehouse shine bright
LED lights and weathered brick provide the perfect balance between old-school charm and futuristic vibes. The LED backdrop can glow in seven vibrant colors, and you can draw the blackout curtains to let them shine even brighter. There's a massive LED cube to provide even more multicolored fun to your videos. And with 2,000-square-feet to work in, there's plenty of space to film dance sequences or shoot a mock concert! And, you can book it today on Peerspace.
In the words of a Peerspace reviewer who booked this space for a shoot: "This was everything we hoped it to be. The customer service was top tier and we appreciate how successful you all made our video shoot."
Coming in at only $25 an hour, this is one of our best music video locations in Atlanta for artists on a budget! This converted shipping container serves as an adorable microstudio where filmmakers can stretch their creativity. You can add color-changing lights and a greenscreen directly to your booking or bring your own props to save even more money. How awesome would it be to release a group of colorful balloons or bouncy balls in here? Make it happen today when you book on Peerspace!
As a Peerspace reviewer shared in his testimonial after booking this venue, "Awesome host and amazing space. I love the design and the comfort. They really provide you with everything that you need."
Looking for music video locations in Atlanta that you can truly make your own? This accommodating filming studio can build you the custom set of your dreams! Work personally with a team of professional set designers committed to making your vision a reality. You can even record your tracks on-site in the private recording studio! If you really want to take your music video to the next level, booking a filming session on Peerspace is a must-do.
A music producer who booked this studio for his production shares: "Dope experience | good vibes | I will definitely book again 💪🏾"
Designed with creative souls in mind, this 5,000-square-foot video house has a space for any artist. Dance in front of the custom mural or weathered bricks for plenty of urban vibes, or film your video in front of the white, black, or green screens for a more traditional shooting experience. The studio also houses a full beauty salon with in-house make-up artists and hairstylists to perfect your look before the shoot. Themed production rooms change every month, so be sure to check out Peerspace to see what's new!
9. Film a mysterious video at this multi-use studio
Just a quick 10 minutes from downtown, this photography studio will give your video tons of cool vibes. Play a game of air hockey with your bandmates on artificial turf, or pose for glamour shots in front of the studio's brick accent wall. You can customize the lighting however you like in the photography room and choose from eight different backdrops to film dynamic shots of your band rocking out. Check out more details on the studio's Peerspace listing.
Does your aesthetic consist of all things cute, sweet, and just a little bit off-beat? This colorful video studio is a pastel pop star's paradise. Each room in this quirky-cute home has a different theme, from the '90s themed bedroom to a pink kitchen that would make Barbie jealous. The teddy bear living room, featuring furniture made from dozens of furry friends, strikes the perfect balance between adorable and strange. Just put on something frilly and get ready to spill the tea! Learn more about it on its Peerspace page.
A Peerspace user who booked this space for his video shoot shared the following review. "This spot is one of the dopest places in Atlanta I was blown away when I walked in"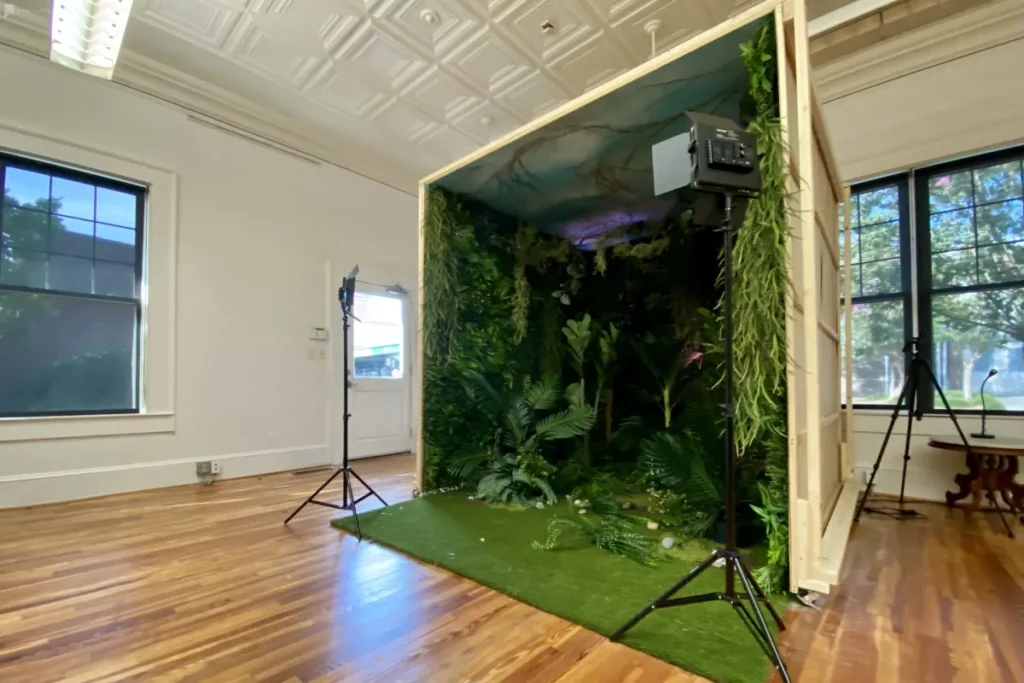 For artists looking for a trendy space to serenade their viewers, this cozy hideaway is a retreat to the tropics in downtown Atlanta. The rustic glam aesthetic is perfect for indie-pop stars with lush rainforest mini-setting located within a classic, well-lit studio. It's an amazing venue to shoot an alluring and mysterious video where you can let your vocal talents shine.
"Host responded very quickly to my request. I was met on time at the start of our session and LED lights were included with rental. Host was very helpful! Will definitely book again. Scene is as pictured. Our photoshoot pictures came out beautifully". Like all the others, make it yours when you book on Peerspace!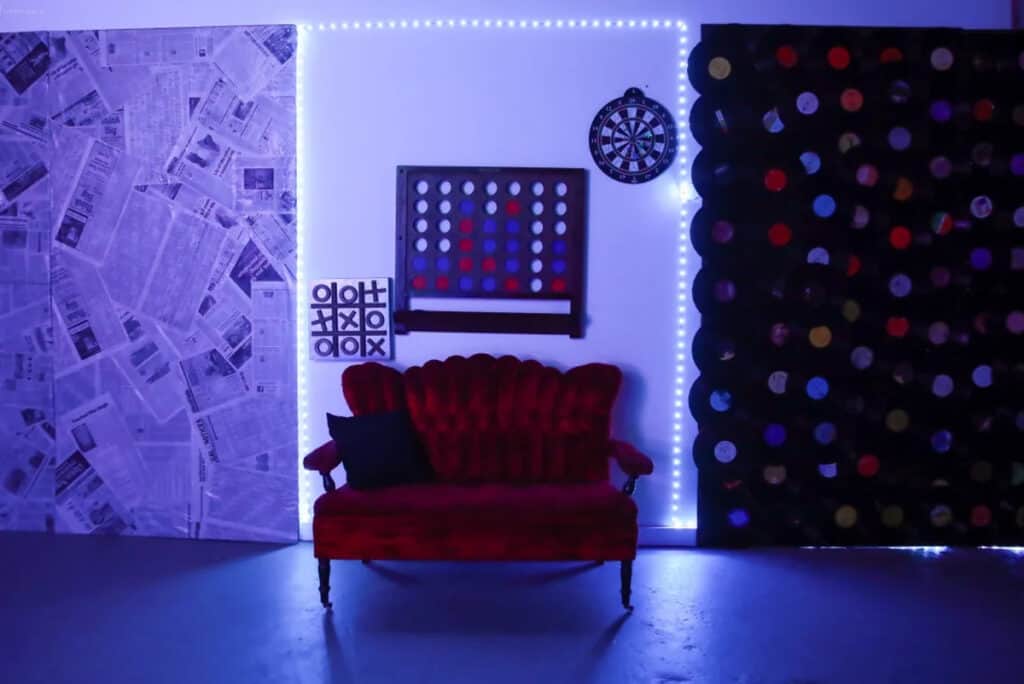 We just couldn't leave this multi-faceted and truly unique space of this list of the best music video locations in Atlanta! This downtown studio comprises several distinct sets that you can utilize, all for one single hourly rate. So it's a bargain on top of looking fire. It's available 24/7 and includes features like multiple backdrops, a makeup vanity area, strobe lighting, a wardrobe rack, and even parking.
Just check out what a Peerspace user shared after booking this studio: "I absolutely love this space. It is very versatile and inspires a lot of creativity. The owner is very professional and responsive. I will definitely be booking again in the near future!"
Peerspace is home to the best muisc video locations in Atlanta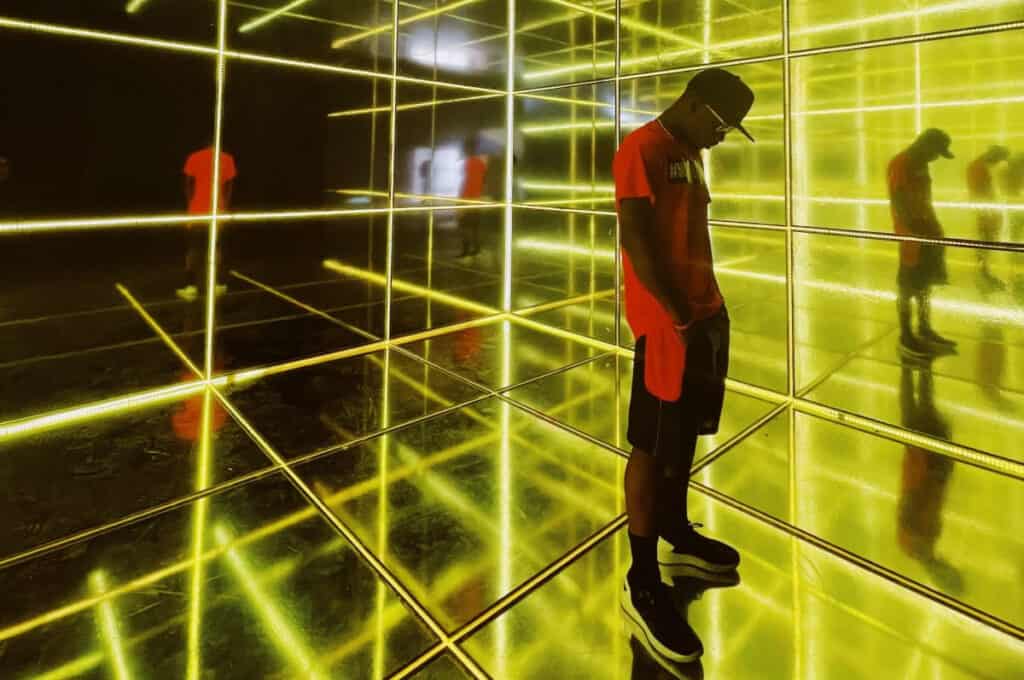 This is only the tip of the iceberg when it comes to lit music video locations in Atlanta available on Peerspace. Click the link and see what's available near you today!

Get together somewhere better
Book thousands of unique spaces directly from local hosts.
Explore Spaces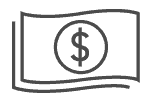 Share your space and start earning
Join thousands of hosts renting their space for meetings, events, and photo shoots.
List Your Space