Check Out These 11 Creative Staff Retreat Ideas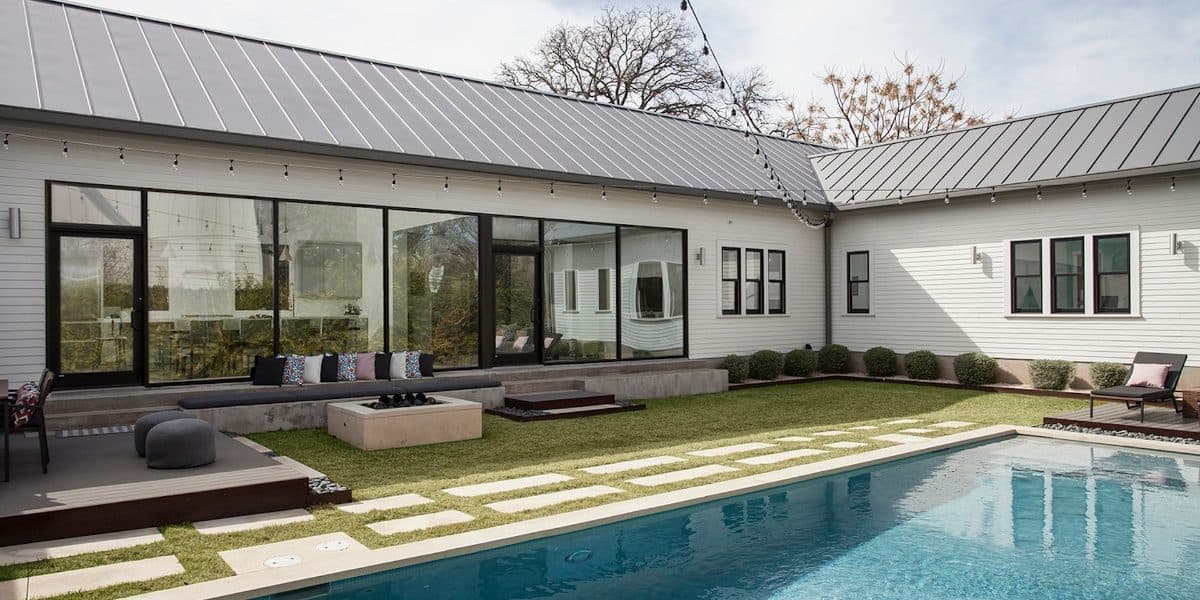 Short on really great staff retreat ideas? It's understandable since staff retreats can be some of the hardest retreats to get right. Unlike an artists' retreat or a yoga retreat, which guests freely choose to attend, a staff retreat is often mandatory and may feel like just another part of the job. But staff retreats don't have to be boring. Make your retreat one that your employees will be excited to attend — take a look at these 11 creative staff retreat ideas.
1. Have an "unconference"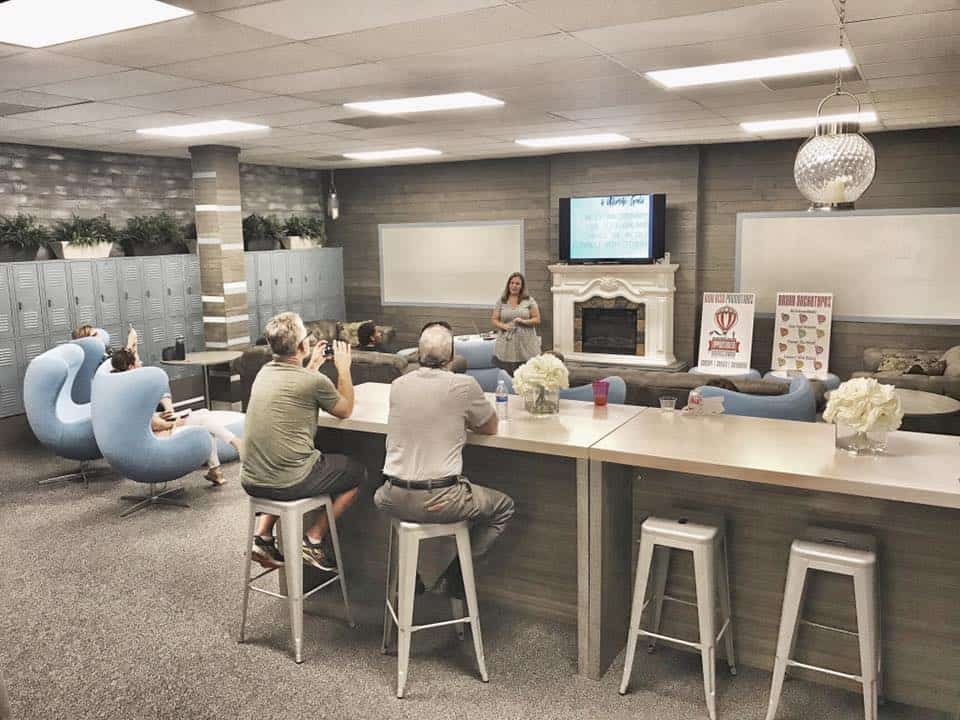 This idea works best for small- to medium-sized groups, but it's a good choice for non-profits and non-hierarchical teams. An "unconference" is essentially a participant-led conference. Rather than plan everything from the top-down, an unconference comes together organically. Everyone who shows up can offer to lead a workshop and put it on the schedule at the beginning of the event.
Unconferences are popular with open-source communities and tech-oriented crowds, and they work best in industries in which employees have a degree of expertise or specialization in a particular niche. They give everyone a chance to shine and share what they know best. Everyone on your team gets to share insights into their specific area of expertise. At the end of the day, everyone leaves with new skills and appreciation for their team members.
2. Choose an inspiring venue on Peerspace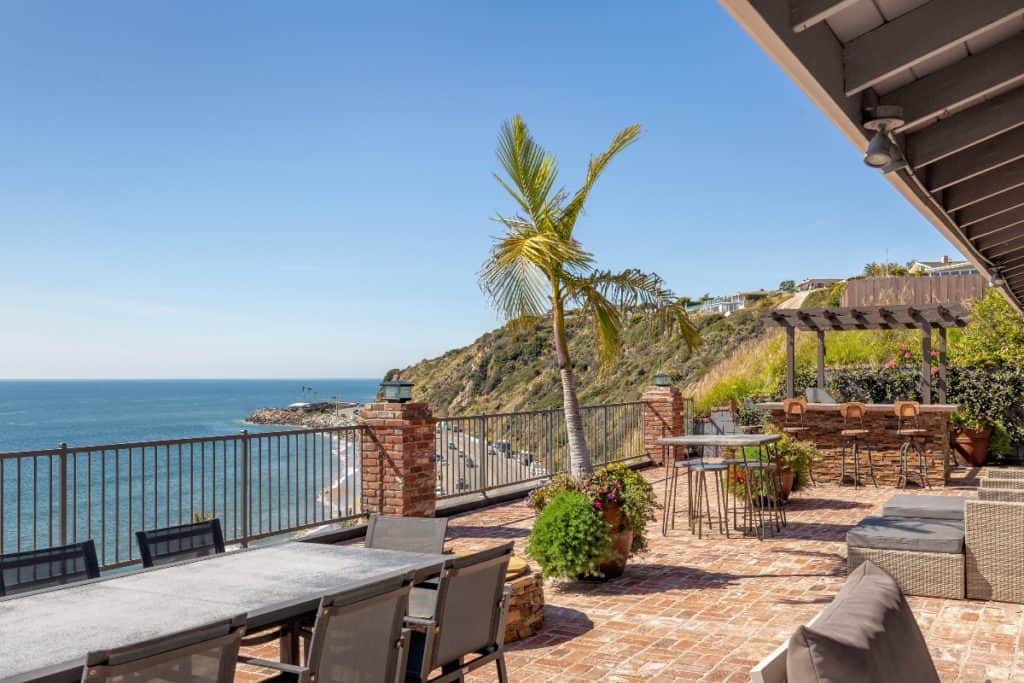 One of the easiest ways to get your staff excited about attending a retreat is to choose a venue that they'll want to spend time at. Maybe it's a seaside retreat in Malibu (pictured above) or an urban farmhouse in the Texas Hill Country. Or why not opt for this architectural treehouse in San Francisco? Whether you're looking for a hi-tech conference room or a rural getaway, you'll find a variety of venues all over the country available to rent directly from local hosts on Peerspace.
Not only will you have access to unique event spaces that you won't find anywhere else, you'll also be able to request help from the Peerspace Concierge team. They can help you line up catering options, event staff, furniture, and A/V rentals, as well as anything else you need for your retreat!
3. Make your retreat introvert-friendly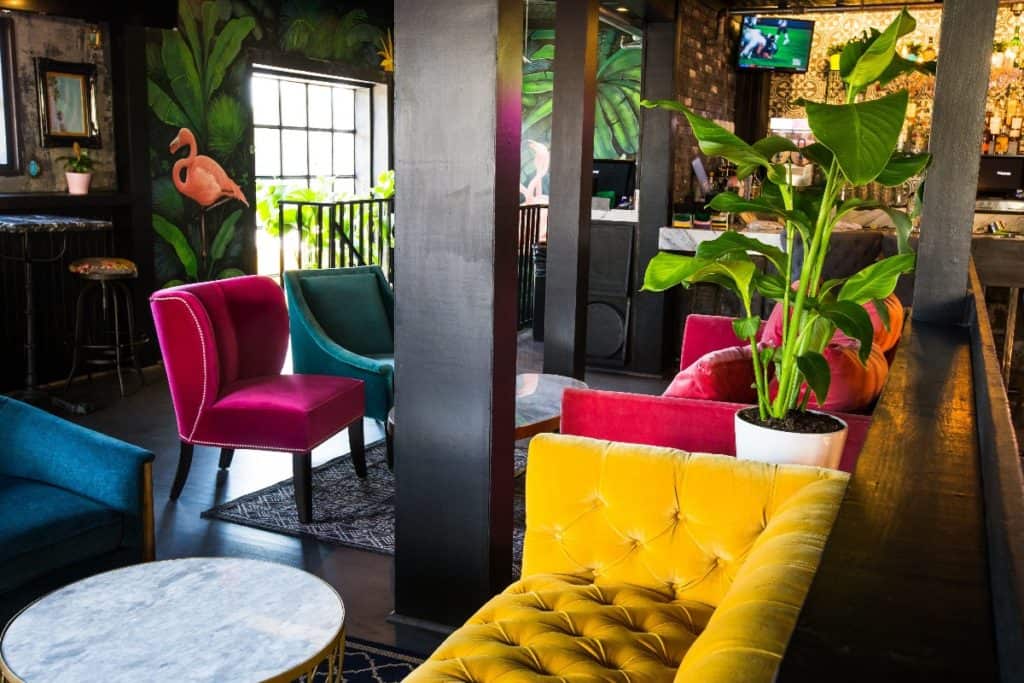 Not everyone is a natural at networking, and for those who are on the introverted side, a retreat can be overwhelming and overstimulating. Make space for your less-social guests by providing a quiet room where they can get away from the sensory overload. Choose a Peerspace venue with multiple hangout areas and rent bean bags or pillows for a comfy "chill zone." This will allow your team members to escape and recharge their batteries as needed and rejoin the rest of the gang afterward.
4. Use the traffic light system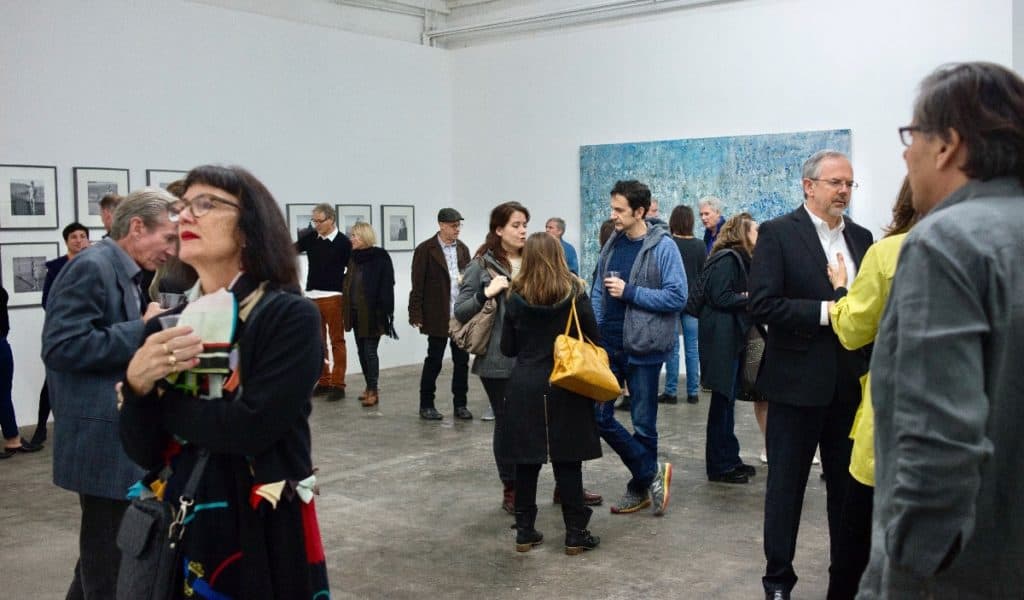 Another option is to hand out color-coded stickers that operate on the traffic-light system: green means that conversation is welcome, yellow means ask first, and red means that you only want to socialize with people you already know. While social butterflies may find a system like this to be unnecessary, for those with social anxiety, it can level the playing field and make it easier for them to engage. Plus, it can reduce unwanted interactions, which themselves can lead to a lot of undesirable conversations and potential fallout.
5. Host an executive AMA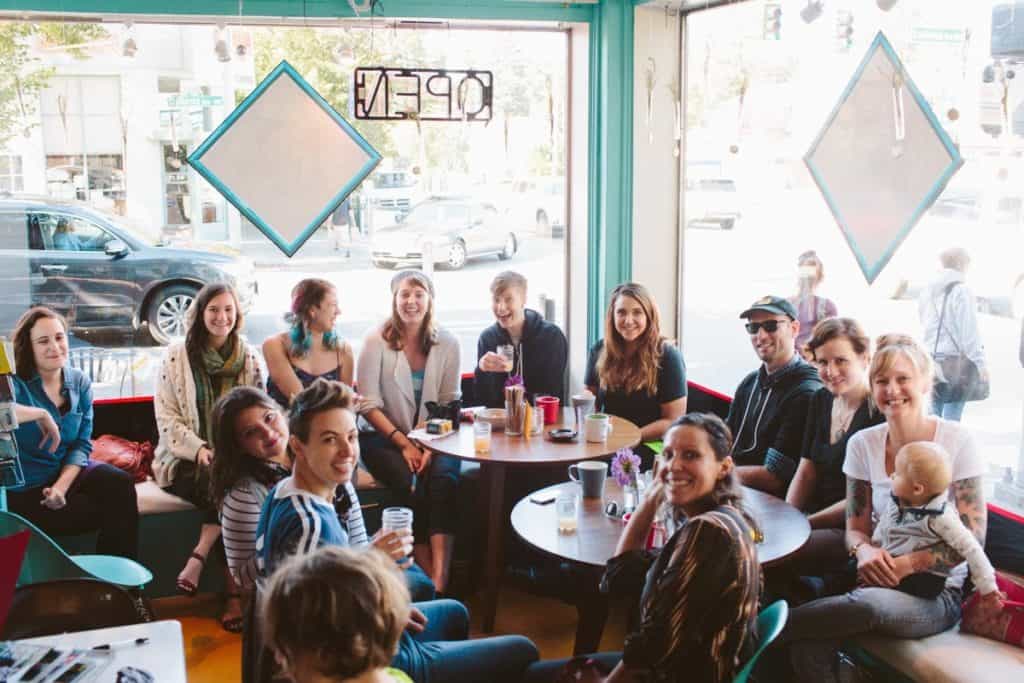 For companies that pride themselves on transparency, hosting an executive Ask Me Anything (AMA) can be a great way to build trust between your employees and executive team by putting your CEO or upper management on the spot. Gather all your team members in a comfy and relaxed setting with the CEO front and center. Expect some awkward questions about salaries and company policies — but on the bright side, it's better than a dunk tank!
6. Incorporate virtual reality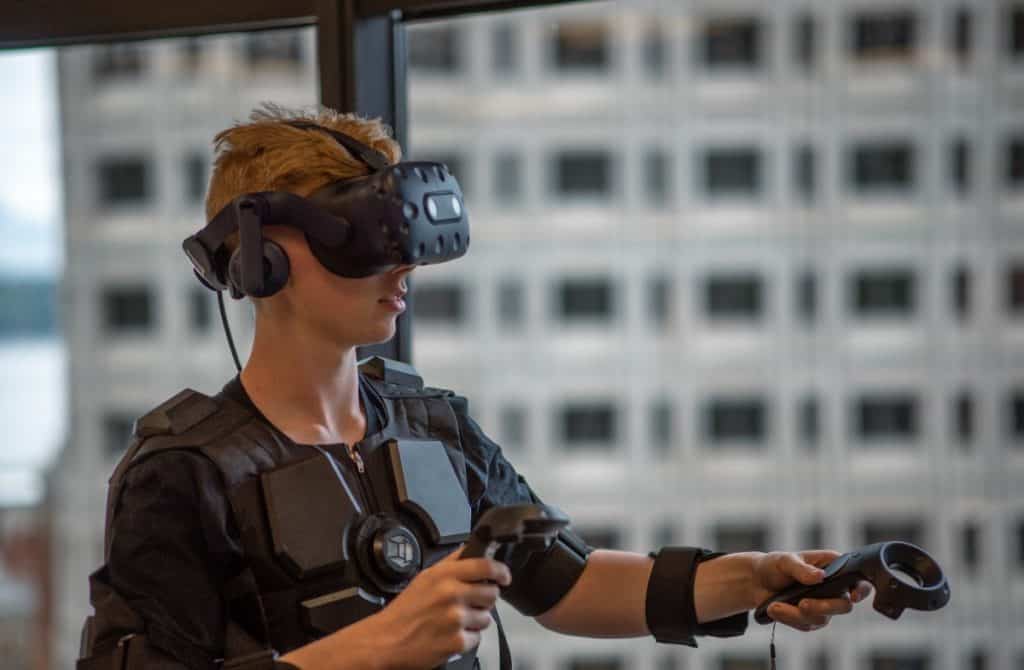 Virtual reality isn't just a novelty. It's one of the most efficient staff retreat ideas if your goal is to include some team-building exercises during your event. The Infinite Loop VR game made by Catalyst Team Building requires each team to solve clues that open VR doors. The catch is that only one person can use the headset at a time, and they must communicate with their teammates in the "real world" in order to work together and complete the puzzle.
7. Travel to a new city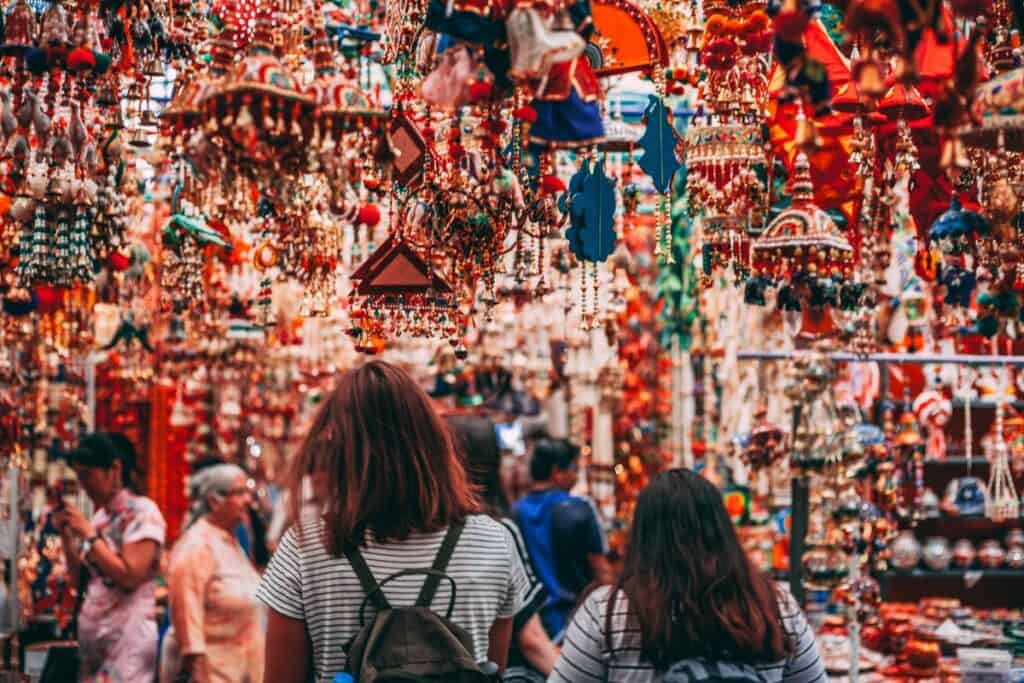 It's hard to turn down the opportunity to travel somewhere new, especially if your company is paying for it! Consider hosting your retreat in a far-off location that your staff will be excited to visit. This is especially practical for remote teams that would have to travel to a retreat anyway, no matter where it's hosted. For example, the team at Buffer decided to host its retreat in Singapore and provided a daily allowance that staff could use to sample local foods or go on a fun outing.
8. Invite the whole family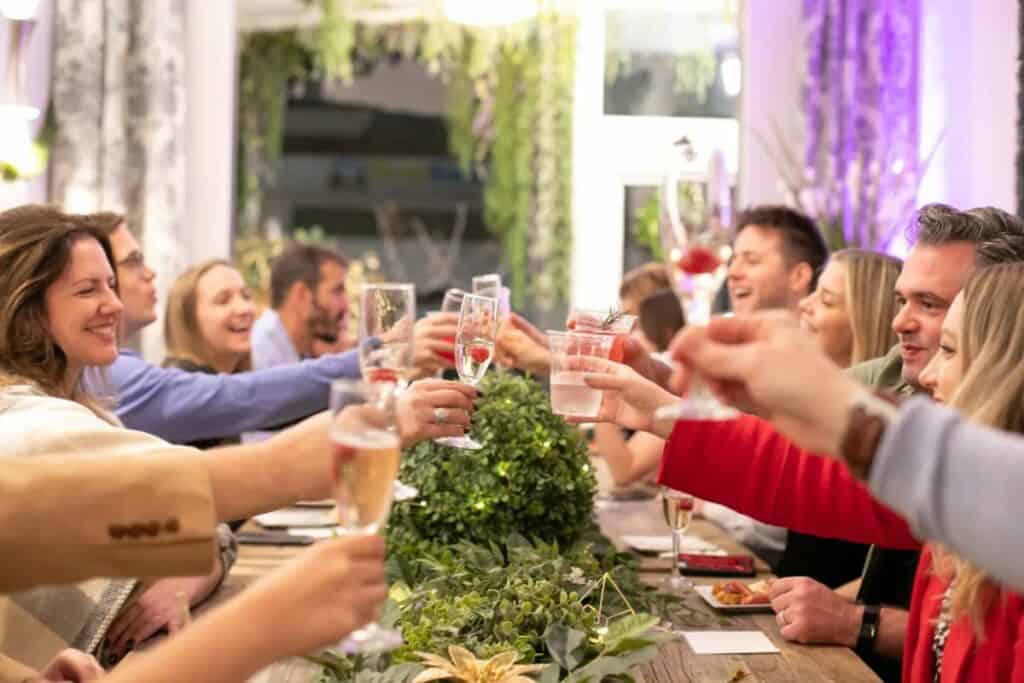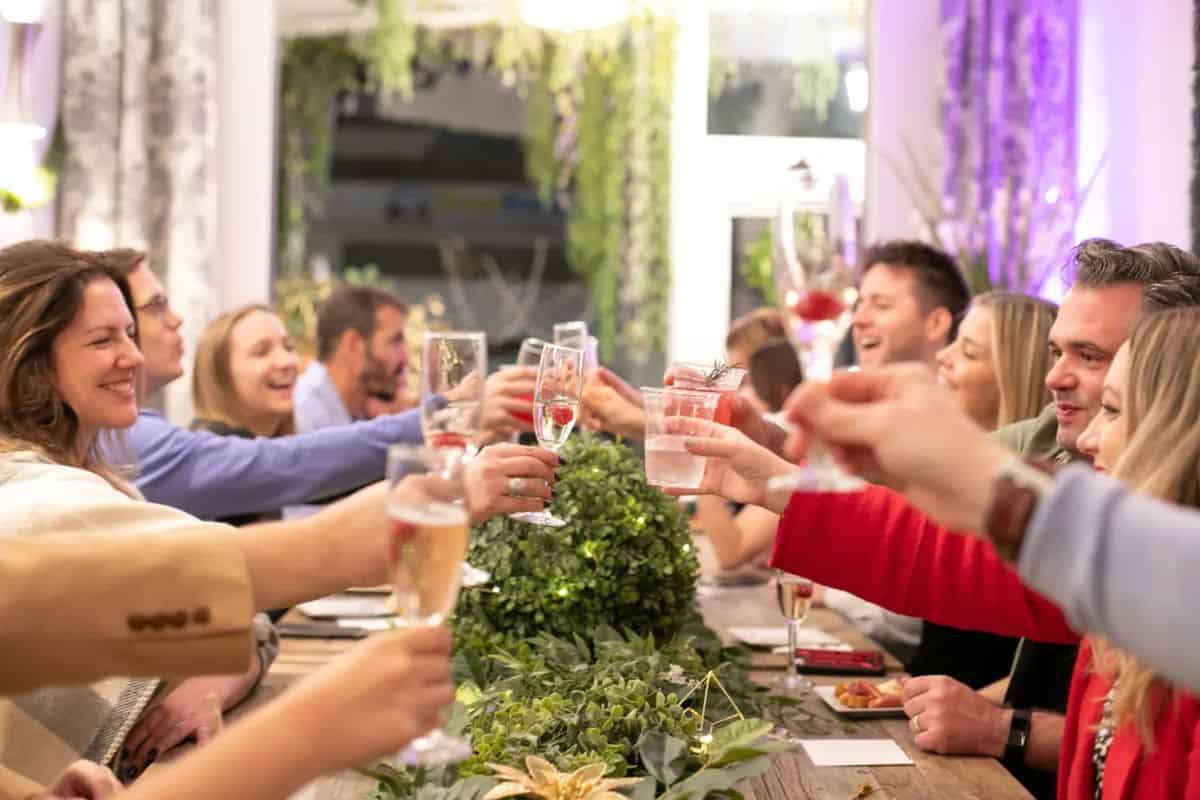 Asking your employees to leave their families behind for the weekend can be tough, especially if your retreat is far away. Consider allowing your staff to bring their families to the resort or venue where you're hosting the retreat. While they won't join you for the presentations, of course, they can go on their own outings and get to know each other better. Not only will your staff be more relaxed with their families around, but you'll help to create an extended workplace family.
9. Design a custom app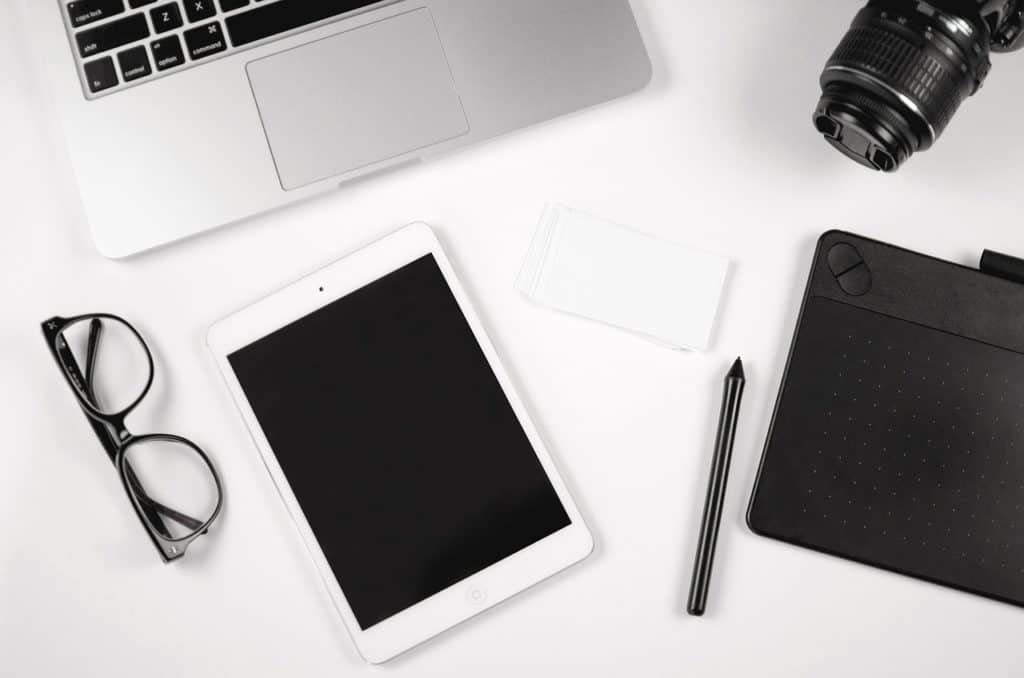 Make your event interactive by creating an app specifically for your retreat. In addition to a map of the venue and a schedule, you can include icebreaker games and scavenger hunts. The staff member who posts selfies with the most people or attends the most workshops wins a prize at the end of the retreat. This is among the many creative staff retreat ideas for tech and social media startups.
10. Offer a wellness class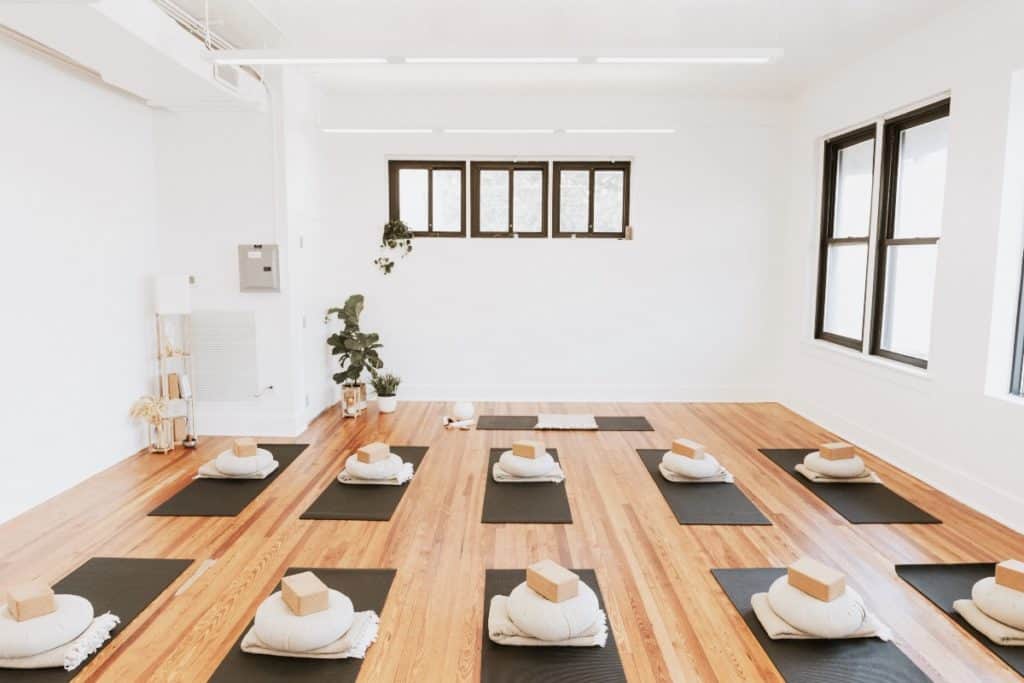 In addition to work-related activities, be sure to offer workshops that add some value to your employees' lives. On the Goga offers a variety of corporate wellness programs, from teaching your staff how to make overnight oats and other workplace-friendly meals, to financial planning workshops, mindfulness walks, sustainability classes, and more.
11. Crew a sailing ship
Take your team off-shore for the weekend with a corporate retreat on the tall ship ATYLA. You'll have room for up to 16 staff members on board for an overnight retreat, with a TV and a built-in sound system for all of your A/V needs. You can take part in customized workshops hosted by the onboard coach, and even fly your company or organization's flag from the ship's mast!

There's a lot that goes into developing your staff retreat, from choosing the right venue to lining up your workshops. We've made it easy by providing these creative staff retreat ideas to get you started. Many of these activities can be brought to life at a local Peerspace venue. Just ask your local host or the Concierge team for help choosing a caterer, photographer, event staff, and anything else you may need to make the most of your time together!



Get together somewhere better
Book thousands of unique spaces directly from local hosts.
Explore Spaces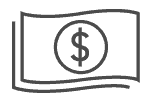 Share your space and start earning
Join thousands of hosts renting their space for meetings, events, and photo shoots.
List Your Space