The 8 Best Drone Videographers Shooting Aerial Cinematography in Boston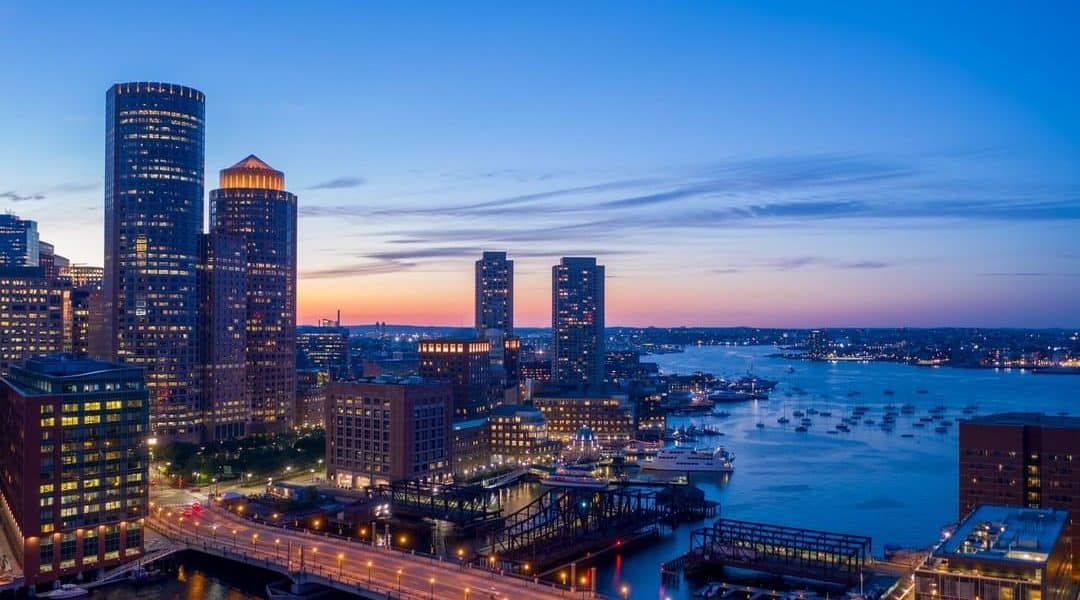 Drones have completely altered the playing field when it comes to commercial and hobbyist photography. They're also leading the way across dozens of industries from marketing, to law enforcement, to construction and real estate. But, no matter how you feel about drone videography, seeing some of the visuals they can produce is a game-changer. The creative possibilities are immediately apparent. Wildlife photography, sports coverage, weddings, you name it—there's virtually nothing that can't benefit from an out-of-the-ordinary angle. The following Boston drone videographers and video production companies are providing some of the hottest aerial cinematography in the city. Be it bird's-eye views of Fenway Park or Boston Harbor, they're producing phenomenal images of Beantown that really stick with you.


Film and photography studio Above Summit specializes in drone aerial cinematography in Boston and across the globe. They've been trusted by universities, construction companies, artists, and nonprofits among others. When it comes to equipment, they've got five drones at the ready: a DJI Inspire 2, S1000, Phantom 4 Pro and also a Mavic 2 and ALTA X to round out the fleet. This is a team dedicated to aerial photography and one that also understands the importance of it. As a result, they capture some pretty amazing shots from above wherever they're shooting and mix techniques like time lapses and different exposures to make every picture totally unique.


Photographer Tom Berrigan is Massechusets born and raised and, as a result, knows Boston like the back of his lens. After getting his first DSLR in 2013, he threw himself right into the life of a photographer. Shooting, getting home, spending hours editing until he was happy with the way the photos looked; you know how it goes. He's found acclaim with his night shots of Boston, earning attention from sites like Boston.com and Google who simply love the way he's able to capture the city, whether from the sky or the ground.
David Covell might be new to aerial cinematography, but he already shows a unique understanding of life from above. Already a seasoned photographer, he specializes in long exposures and urban landscapes, which kind of makes drone videography the next, natural step for his art. Long exposures might not be a hard thing to do, but they're surely a difficult thing to master. It takes time and an idea of what you want the overall photograph to look like before you shoot it. Covell's are fascinating, and we're super excited to see more of his drone videos in the future that encapsulate everything he's about as a photographer.


Boston video production company Chaze Films is run by master filmmakers Jason and Marcus. As with many of us keen photographers, they made the leap from hobby to profession because they loved what they do. The aerial footage they include in some of their real estate packages is really special; they use the same kind of style as with their regular photography to do it, combining raw footage with post production animation and after effects that make it pop. As well as shooting real estate, they also do weddings, food photography, and special projects that encapsulate all of their skills in one amazing project.


One of our favorite things about aerial photography is the idea that hundreds of people are witnessing the moment in the photograph at the same time, but only one person is shooting it from above. It gives you a real perspective over how big the world actually is—but also how beautiful. Aerial cinematography in Boston rarely looks better than it does from Geoghegan's drone. Most of the shots are all the result of his love for photography. But his aerial photos always seem to encapsulate exactly what it is he's trying to capture, be it tug boats in Boston Harbor or the waves over Long Sands Beach. He captures the city as it is in that moment with an authenticity that shines through in every shot.
Top View Aerials is a premiere video production company based in Boston. Specializing in aerial cinematography and photography, they've worked with advertising agencies, construction and real estate firms, as well as covering some of New England's biggest events from the sky. Lead photographer and owner, Tony Cancel, has been a fan of drones since the beginning. Tony is open to answering any queries his clients might have to understand the potential of drone cinematography. Because of this, he's built a reputable and trustworthy business that produces some amazing footage for real estate companies across New England.


We love every photograph on Cliford Shelton's Instagram account. Whether it's street photography or aerial cinematography, they're uniquely him. One of our favorite shots of his is even the reverse of an aerial shot, instead directly looking up to the sky at a passing plane as it's caught between buildings—which was actually shot on an iPhone. Regardless, his aerial photographs are equally as grand. He uses a lot of strong colors and contrasts, giving his urban landscapes a gritty, realistic feel in comparison to some of the others out there. So much so, we're excited to see what else he has in store.


DroneWorx has made quite the name for themselves in the world of aerial cinematography in Boston. Owned and led by Alan Williamson Jr., the team has expansive experience in the real estate and photography industries. As a result, combining the two seemed like a given. Thanks to Williamson's experience in the real estate sector, he knows how to capture a home in its best light for a listing. Their aerials are straightforward but ideal for those requiring direct photographs with limited editing that can sell. With three drones on the taskforce and plenty of cool accessories in their kit, they're a dream team for those who need expert aerials but don't have drone videographers on their own company payroll.


Although the world is still figuring out exactly how drones fit into society, photographers and filmmakers the world over have embraced them. They're affordable to own, meaning they're great for all kinds of creatives or firms who need to look outside to hire drone videographers. In general, once the world catches up to the possibilities of using drones, there'll be no limit to the images we can capture. We cannot wait.



Get together somewhere better
Book thousands of unique spaces directly from local hosts.
Explore Spaces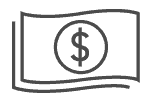 Share your space and start earning
Join thousands of hosts renting their space for meetings, events, and photo shoots.
List Your Space