The 8 Best Drone Videographers Shooting Aerial Cinematography in Chicago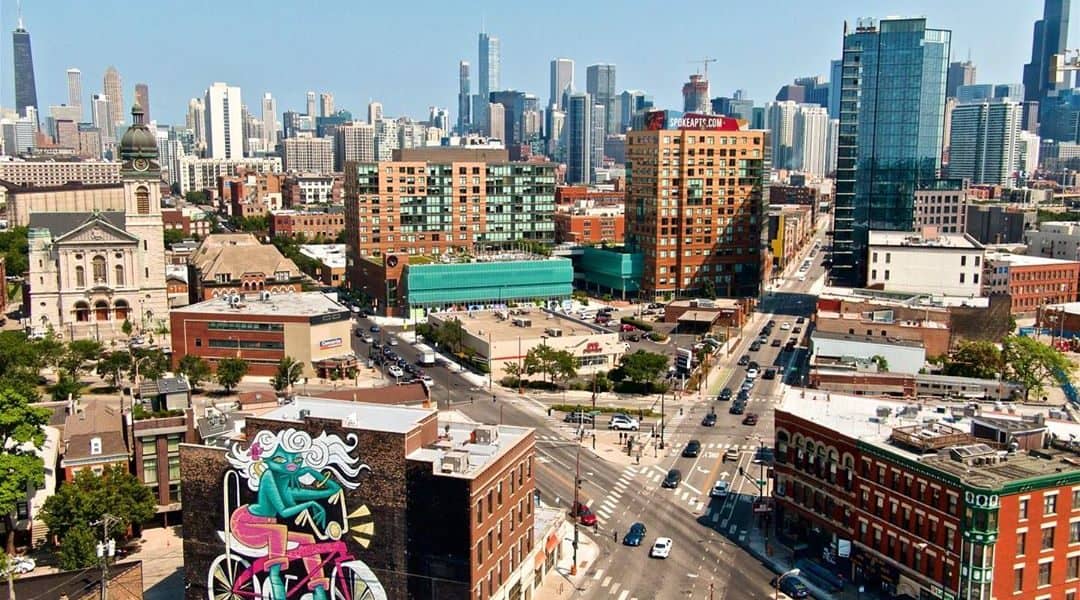 Drones are revolutionizing so many industries, all the way down to construction and law enforcement. There isn't a lot a drone can't do, but even with all of the creative ways people are using them, we have to admit that making aerial photography far more accessible might be the best. And where better to capture this than the Windy City? Aerial cinematography in Chicago has long been accessible only to those who have the money to fly larger, manned aircrafts. These amazing drone videographers in Chicago have caught some killer footage of the big city in all its glory, demonstrating the magic you can make from an overhead perspective.


Chicago video production company Soaring Badger Productions should get praise for its name as well as its vast portfolio. The number one firm for aerial cinematography in Chicago, Soaring Badger provides full-service aerial video for any and all needs and have definitely made a name for themselves on the scene. As well as flying and using drones, they've also got some really inspiring footage from helicopters. You might even have heard of them already: a few years ago, they went viral for owner Colin Hinkle's photographs of a frozen Chicago.


Josef Magsig is the owner and founder of Elite Drones VC; he's also a pro in real estate photography and co-creator of his own podcast, The BaileyJoe Show. While he's an undeniable talent at real estate photography, it's the pictures he's taken via drone of Chicago that caught our attention the most. Lingering shots of Chicago haze over the Windy City, bright sunny days, and telling pink sunsets are enough to have us packing our equipment to head to Michigan ourselves.
Whether shooting towering redwoods from below or trainyards from on high, Marian Kraus is an impeccable photographer. He specializes in industrial and architectural aerial cinematography in Chicago, but also provides several other services from fine art photography to lifestyle portraits. As a result, his aerial photographs are the stuff of legends. Primarily taken in our favorite way, as seen from a bird's eye, freshly sown fields become strategic patterns while man made roads turn into winding rivers of pavement. We absolutely love his stuff, and we kind of wish we could live inside his images.


Brooke Ambrose might be one of our favorite Chicago portrait photographers because of her use of drones. The senior and family photoshoots she does via drone are some of the most inventive we've ever seen. In fact, seeing them has even made us wonder how good one of those pictures would look on our LinkedIn profiles. Jokes aside, they're incredibly unique, and we love seeing drone videographers use their equipment for more than just surveying the land. Including subjects in your aerial photography can be equally as powerful, and Ambrose's drone shots prove it.


5. Nick Loggarakis and Loggy Media
To say we're obsessed with this video by Nick Loggarakis would be the understatement of the century. He says in his caption that shooting it reminded him why he loves living in Chicago so much. As a result, we can also say that seeing this video makes me wish we lived in Chicago. We're crazy about the way it's shot, with the ambient sounds of the geese breaking through the silence of the Windy City on the verge of summer. It's amazing. In Loggy Media, he has his own creative agency. But as a drone videographer, he has our hearts—and our lenses.
You wouldn't know it to see his work, but Sufyan learned drone videography by watching videos on YouTube. Instead, seeing his work makes it look like he's been doing this for decades longer than drones have even been part of our greater society. Although a hobbyist photographer, he manages to capture the spirit of living and being in Chicago. From its rainy streets to snow-tipped bridges, gritty urbanism, and the angst of a missed L, they're all caught perfectly through his camera's eye. This natural talent and aptitude to learn also makes him one of the most exciting drone videographers, to boot.


Husband and wife photography team Ryan and Sarah Miller specialize in architectural photography. And based out of Chicago, we have to ask, is there anywhere better on earth to do that? The pair has more than 30 combined years in the creative industry, having shot photos across various industries all over the nation. They shoot for massive conglomerates, luxury real estate agencies, construction firms, and even mom and pop shops—fighting gentrification tooth and nail, as all good Michiganites should. On top of their architectural base, they also shoot some stunning landscape photography you should definitely check out.


Great aerial cinematography in Chicago doesn't automatically need to be done by landscape photographers. On the contrary, creative teams like Kotryna and Vejas at DoppioShot prove you can come from any photographic background to pick up a drone and make things look excellent. The pair shoot everything from portraits and action sports to nature and events, using their drone skills pretty effectively for real estate firms. Whatever they're taking pictures or shooting footage of, you can tell both love capturing what they see. At the end of the day, isn't that all it takes for the foundations of a great photographer?


While drone laws across the globe are relaxing, it's still hard to get licensed in Chicago. Luckily, these licensed drone videographers can do all the work for you and wonderfully. All you need to know is you like what you see.



Get together somewhere better
Book thousands of unique spaces directly from local hosts.
Explore Spaces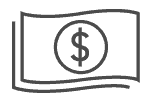 Share your space and start earning
Join thousands of hosts renting their space for meetings, events, and photo shoots.
List Your Space