The 8 Best Drone Videographers Shooting Aerial Cinematography in Portland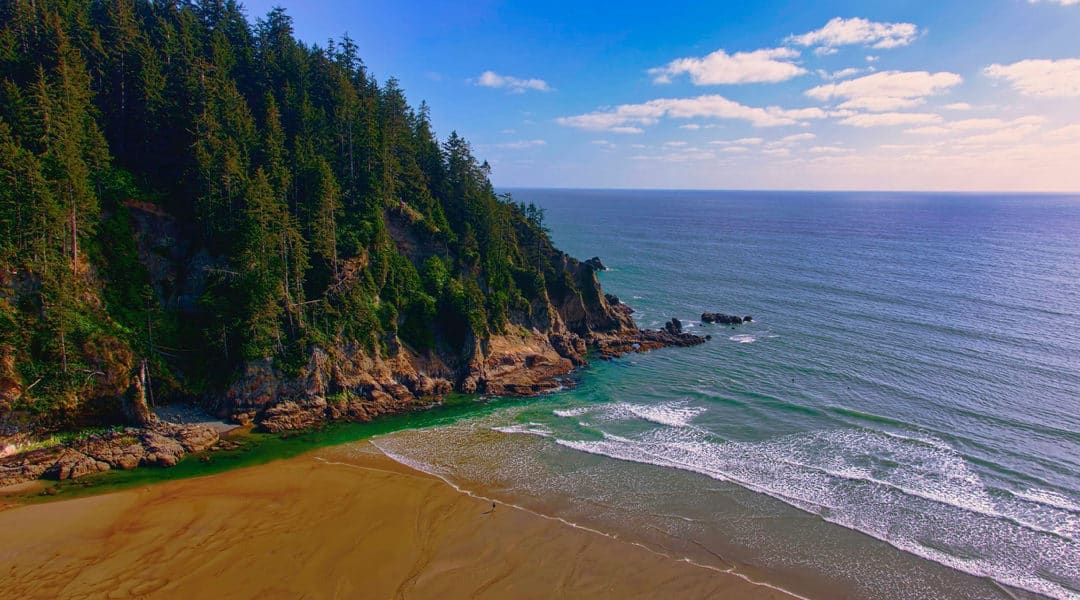 Have you ever flown over Portland? It's easily one of the most inspiring, jaw-dropping vistas you'll ever see. On top of the city and its fields of surrounding Douglas firs, there's the irreplaceable view of Mount Hood rising up out of the landscape. It's stunning. Even more stunning still is PDX from a drone, especially when piloted by skilled drone videographers. Being able to see Portland and its unique landmarks from the air is amazing, and you'll be surprised at how beautiful a town it actually is.
So, what's stopping you and your business from using a shot of such a unique skyline? The answer is nothing, and all of the following companies shoot aerial cinematography in Portland for any reason — weddings, real estate, or even construction. Check out some of the best drone videographers in Portland, listed in no particular order!


Why bring on a writer and a drone videographer separately when you can get both in one package? Chris Anson is exactly that. As well as writing for Photofocus.com, he's an aerial and ground-based photographer. He writes about what he loves and not only gets to do it as a career, but is amazing at it, including tips on his website for anybody who wants to learn. Chris shoots, edits, and grades everything himself, and he still finds the time to share what he's learned over the span of his career with his clients. If you want aerial cinematography in Portland from somebody who'll teach you along the way, Chris is the man.


PORTLANDRONE comprises two of the best drone videographers in the business. They've worked on countless projects, from film and television to commercials and construction. The team itself is made up of Jamie Goodwick and Scott Bones, both of whom have extensive background in the video production field. Chief cinematographer, Scott, is also a former SAG member and has a depth of experience from his time in the movie business. Plus, PORTLANDRONE serves all of Oregon and Washington, and the team is willing to traveling across the country for the right project. However, their footage of the Pacific Northwest shows exactly where their hearts lie.
Portland video production company Morrisey Productions aces it when it comes to marketing. They've created all kinds of media for television, the internet, and private businesses, amongst others. As well as filming in 4K quality at all times, they're also excellent when it comes to aerial cinematography. With FAA certified pilots on staff and a fleet of DJI Inspire drones, they're all set to film Portland from the skies. Whether you're in need of aerial shots for your real estate or logging business — or want some unreal shots of your wedding — the Morrisey brothers have you covered.


We love a great name. Hovrtek specializes in aerial cinematography in Portland and beyond. Capturing cost-effective images and video for any company or business that might need it, they're focused on getting the right price for their clients. As drone videography has become more popular, there are plenty of companies out there charging more than it takes to run their fleet. But not Hovrtek. Equipped with super 35s and the capability of shooting at 6K UHD resolution for a reasonable price? You won't get better than these guys. Also, did we mention we love the name?


NADAR got their name from the very first aerial photographer, Gaspard-Félix Tournachon. Known as "Nadar" in his time, Tournachon was a French photographer whose 1858 balloon flights, camera-in-hand, were the stuff of legend. The company with his namesake supplies similar results, operating all through the United States, including, of course, the great city of Portland. NADAR already has a host of reputable clients from Williams to Skanska and PacifiCorp. They shoot real-estate and construction videos, surveying and construction inspection, agriculture, and even events. No matter your need, NADAR has an experienced staff member to do the job.
The team most trusted for aerial cinematography in Portland, Southern Oregon Drone has one goal in mind. Led by pilot Michael Carlini, the team strives to provide the State of Oregon with unmatched, awe-inspiring aerial photography and videography. Having already worked with huge companies from HGTV to Sotheby's, their drone videographers have traveled all over the state to make creative ideas come to life. A unique aspect about the team is that they occasionally let you control the camera — because sometimes you really need to control it yourself without needing to also be in charge of the flight.


As impressive as Nick Grier's work is, it was the link to PacMan on his page that was the tipping point. No, we're just kidding. His work is more than enough to silence us. Nick has over a decade of professional experience in photography, both aerial and ground-based. He's worked for real-estate firms, architects, and advertisers. Truth be told, once we had a peek at his aerial work, we were instantly fans. Nick has a unique eye that's even more present in his aerial cinematography. He knows how to take advantage of angles, even in the sky, to bring something extra to the footage. That, and his symmetry would make Wes Anderson jealous. In general, we'd say he's one of the most exciting drone videographers in Portland and the greater Pacific Northwest.


If you're looking for highly adept Portland drone videographers, it's sometimes worth looking outside of the companies that exclusively shoot aerial footage. Some of the most thoughtfully composed aerial shots we've seen have been from all-round photographers like Rachael Renee, who has shot editorial and commercial campaigns for everything from food to interior design. Her aerial photographs are works of art. Although we're not entirely sure how she gets images of existing properties and locations to look so special on camera, we're pretty sure it's thanks to her refined artist's eye. I mean, why should it shut off just because the camera is in the sky?


Portland is a stunning place, full of talented people. Whatever reason you're looking for drone videographers in Portland, we hope this list helps you find the perfect one for you. But it's also worth remembering that hiring a drone videographer isn't a marriage: you can chop and change as much as you wish. Check out some of these portfolios belonging to the most notable drone videographers in Portland, see if anything sparks your interest — let that creativity take flight.



Get together somewhere better
Book thousands of unique spaces directly from local hosts.
Explore Spaces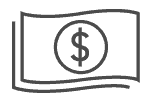 Share your space and start earning
Join thousands of hosts renting their space for meetings, events, and photo shoots.
List Your Space