12 Elegant Picnic Brunch Ideas To Take The Party Outdoors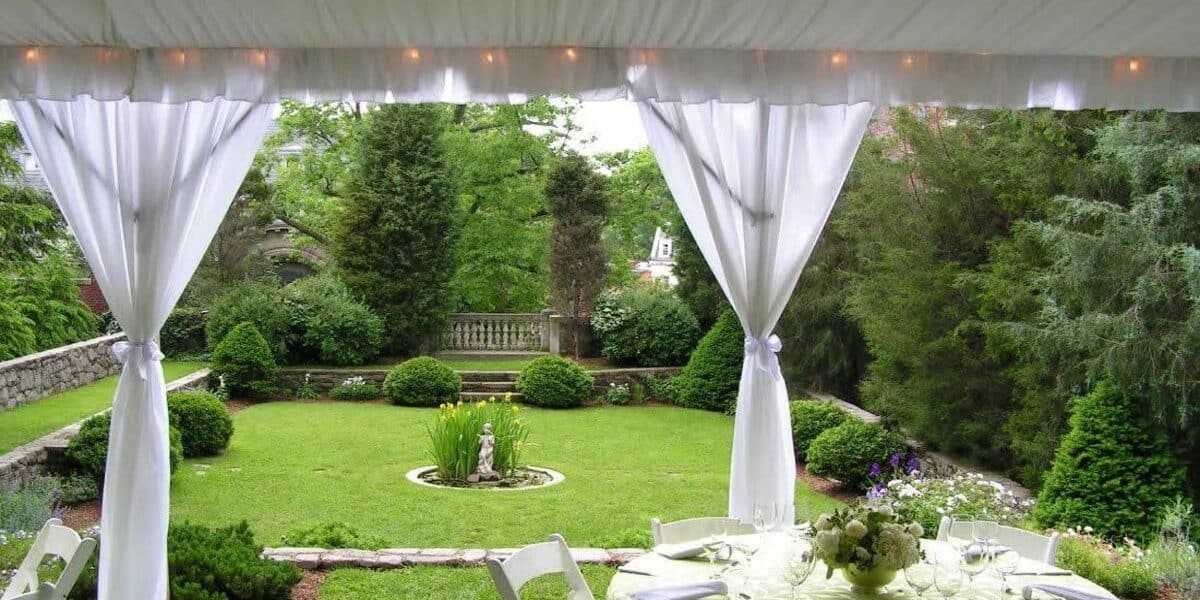 Heads up: socially distanced parties are likely here to stay. Hosting get-togethers outside has always been a fun way to change things up, and now en plein air gatherings are even more desirable (weather permitting, of course). Another thing that's here to stay is brunch. Combining the two is the perfect way to keep your events fresh. Just host an elegant outdoor mid-morning meal! Here we present 12 fabulous picnic brunch ideas to get the party started.
1. Nighttime surprise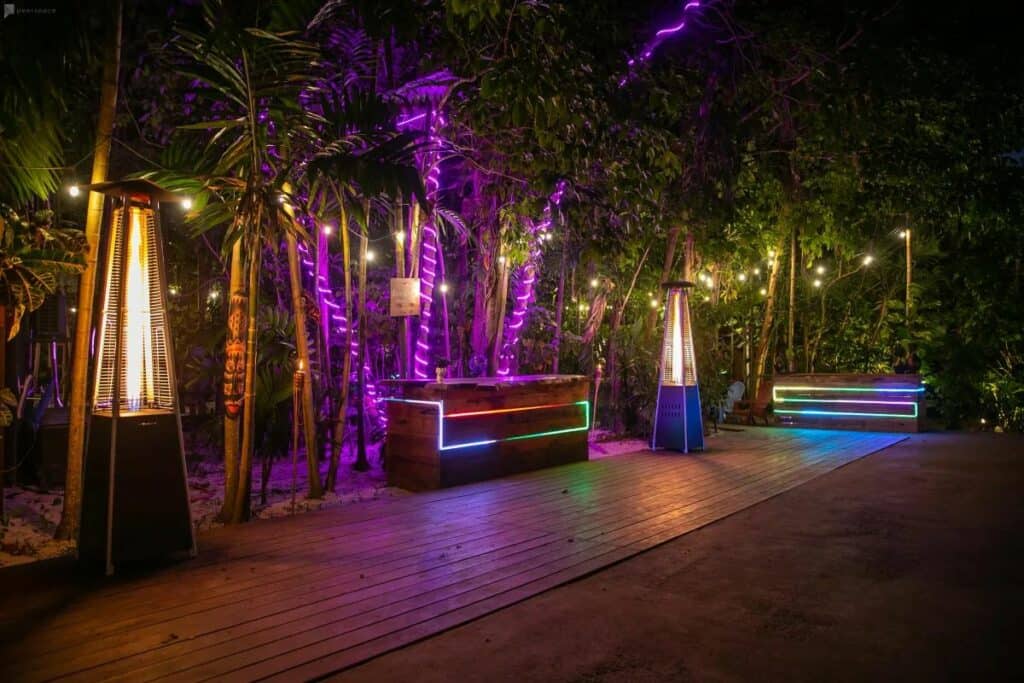 Imagine your friends meeting together in a stunning outdoor setting for what they think is a late-evening cocktail party. Everyone's dressed up in their fancies — twinkly lights glimmer above the white tablecloths on dewy grass. But, unexpectedly, at the bar, you're serving mimosas, bellinis, and bloody marys. And the pass-around hors d'oeuvres? They're mini quiches, croissants, egg sandwich bites, and the ubiquitous avocado toasts. It's an elegant starlit nighttime picnic brunch – an exciting idea that's bound to go viral.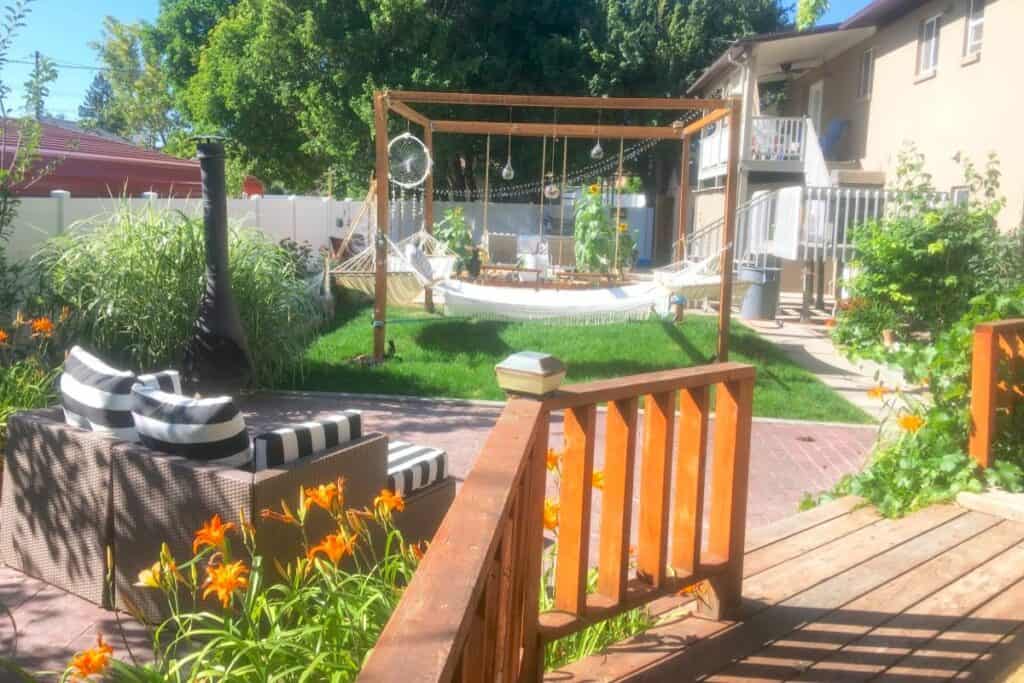 Hands down, one of the best ways to liven a predictable concept event like brunch is to host it in an unexpected location. There are so many Peerspace venues in so many cities around the world that you'd be hard-pressed not to find an exciting place to host your elegant picnic brunch. Check out this Coconut Grove, Miami home on 19,000 square feet of jungley landscaping, perfect for your picnic. Or book this Boston-area garden, complete with patio-style furniture for your big picnic brunch. These are just a few of the many available Peerspace venues, each with a unique combination of amenities and scenery.
3. Hire a chef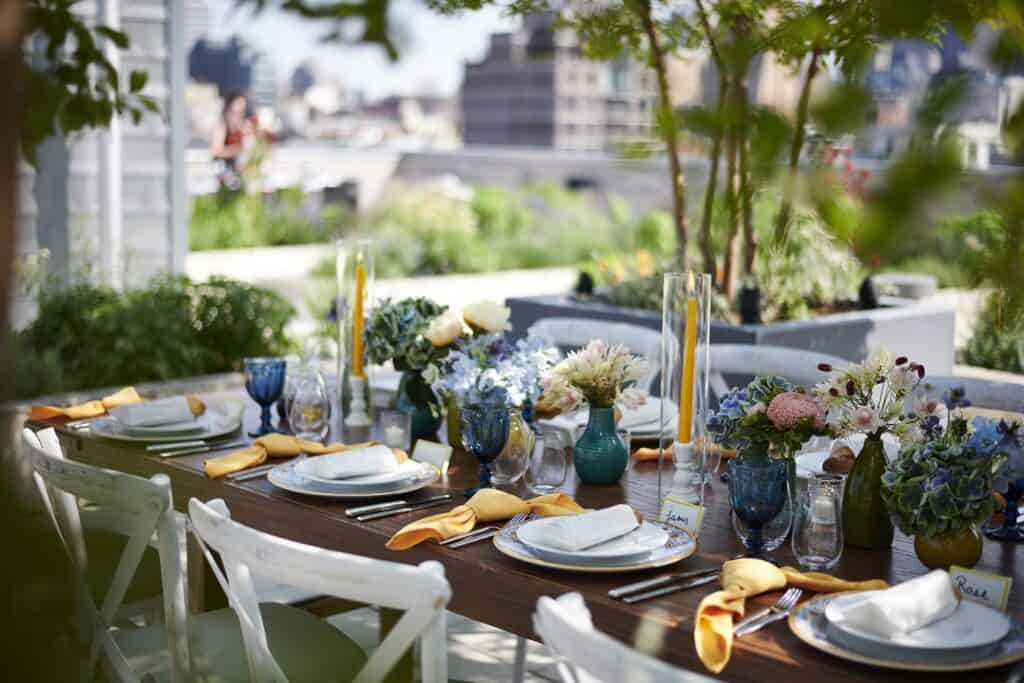 Here's an idea for an elegant brunch picnic: hire a chef to craft the meal for you in real-time. Many hotels have omelet bars and carving stations, so there's no reason you couldn't do the same in a lovely outdoor setting. Just make sure you have the necessary permits.
4. Gazebo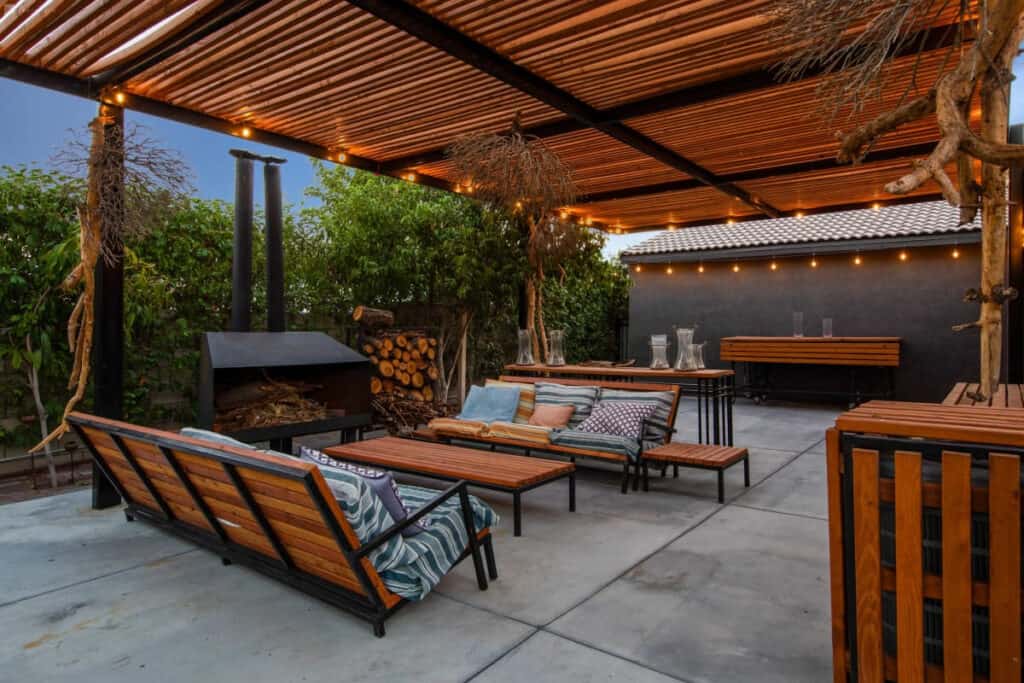 Not all picnics have to be 100 percent outside – great news if you don't reside somewhere sunny enough year-round to host an outdoor brunch.  Conduct a bit of research and find a pretty gazebo in a park or other nearby recreational setting. Some can accommodate a surprising number of guests, and you can usually rent them for a nominal fee. Secure it for an hour before and after the actual picnic brunch for decoration and cleanup time.
5. Botanical garden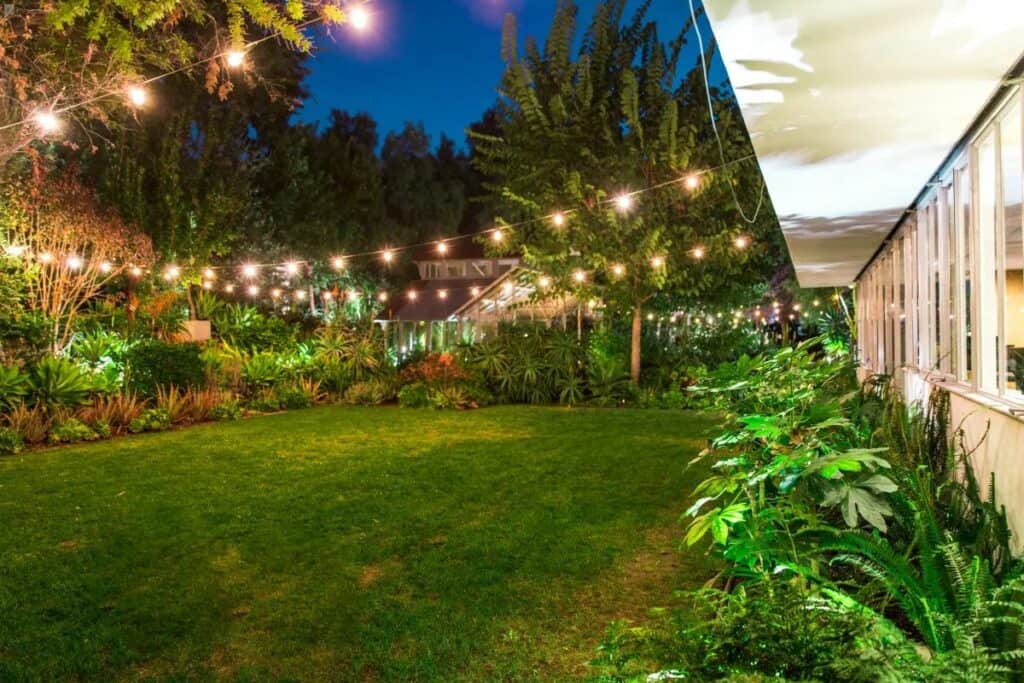 Just about every city in the world has a botanical garden offering many sites where you can host your elegant picnic brunch. Call ahead to reserve a spot in the garden, especially if you're holding the event in standard wedding months like April, June, and October. Surround yourself and your guests with irises, roses, water lilies, bonsai, or whatever other plant themes that your local botanical garden specializes in.
6. Beach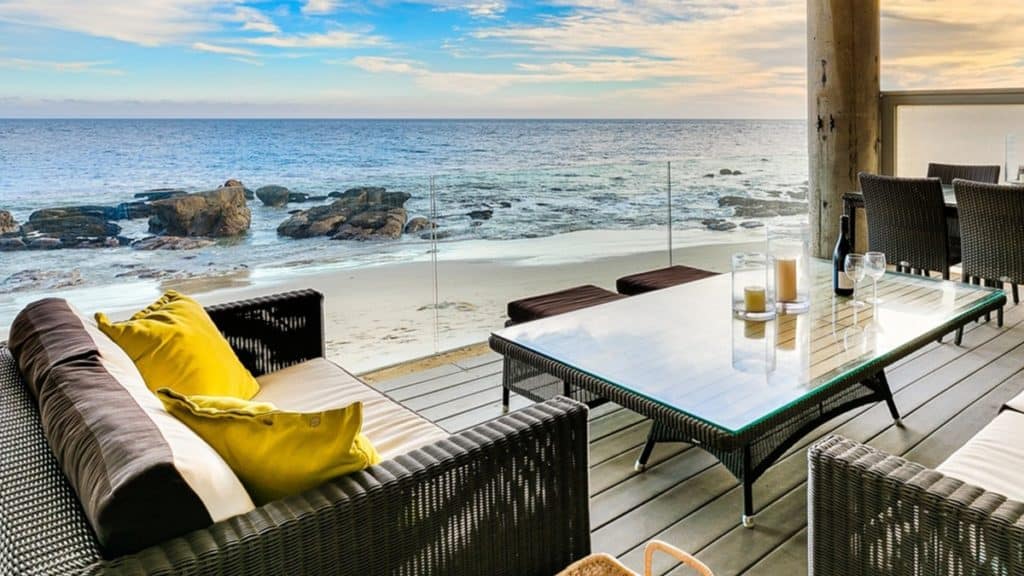 Beach brunch picnics are the best – or at least, among the best – settings for outdoor meal gatherings. Remember too that a beach doesn't have to be a seashore. In many parts of the world, a relatively wide riverfront or lakefront will do the job just as well. Beaches are a great idea for where to host your elegant brunch picnic.
7. Winter picnic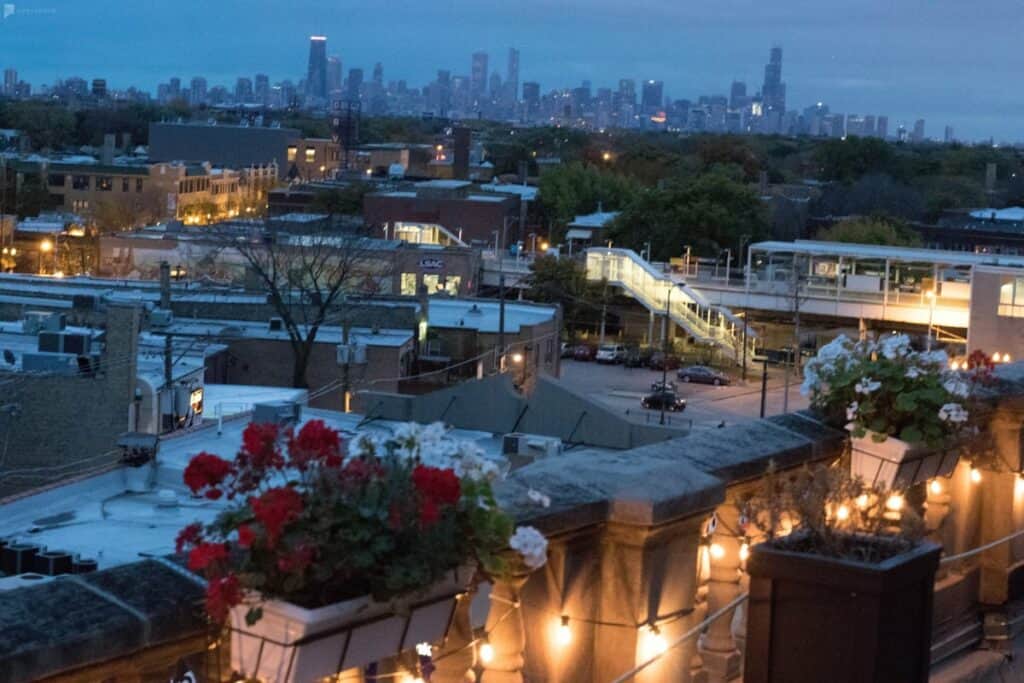 There's something exquisite about pristine winter scenery. While it might seem counterintuitive, winter can be a gorgeous time of year to host your brunch picnic. Whether where you live has warm, snowless seasons, or if it's always a white Christmas, an unexpected winter outdoor brunch picnic can be beautiful. Think hot cocoa, maybe with a bit of booze (or not), peppermint tea, perhaps an elevated oatmeal bar, quiche, and pastries. You might want to situate the gathering near some shelter during inclement weather, but take a chance, hope for the best, and enjoy the novelty.
8. Fancy restaurant patio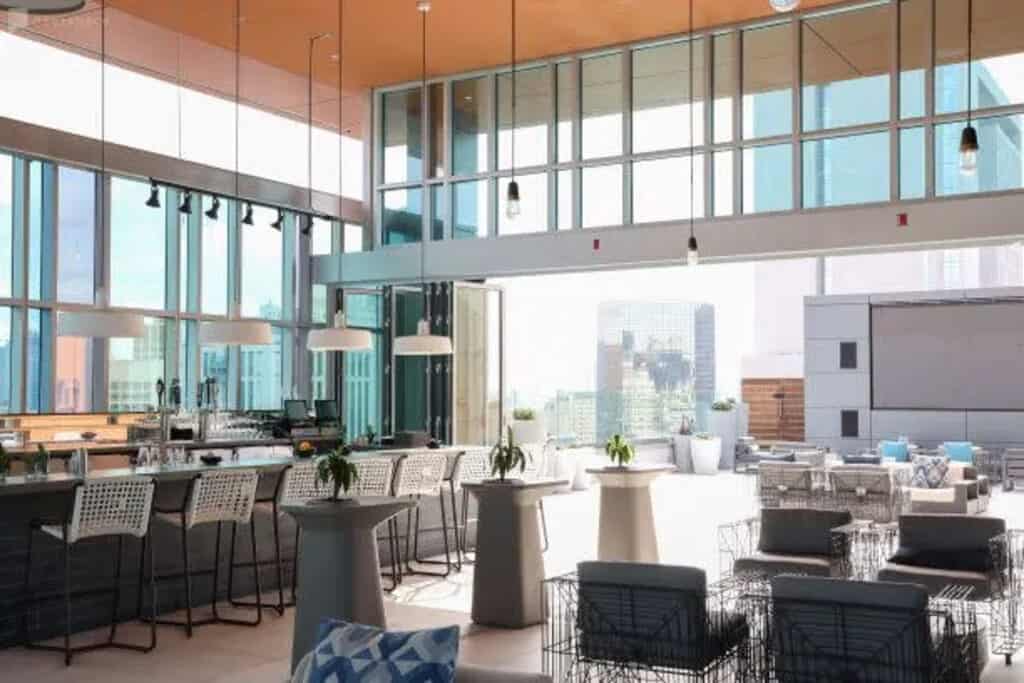 It's tough to define what a picnic is and isn't. By default, it's a meal you can enjoy outside. Well, restaurant patios are outside, right? Here's an idea – host your elegant brunch picnic on the terrace of an upscale restaurant. You can prepay for all the lox, toasts, caviar, pork belly lardons, and divinely spiked single-origin coffee drinks that your party will crave and have it brought right to your picnic blanket. Or table. Bonus: restrooms will be available.
9. Get it catered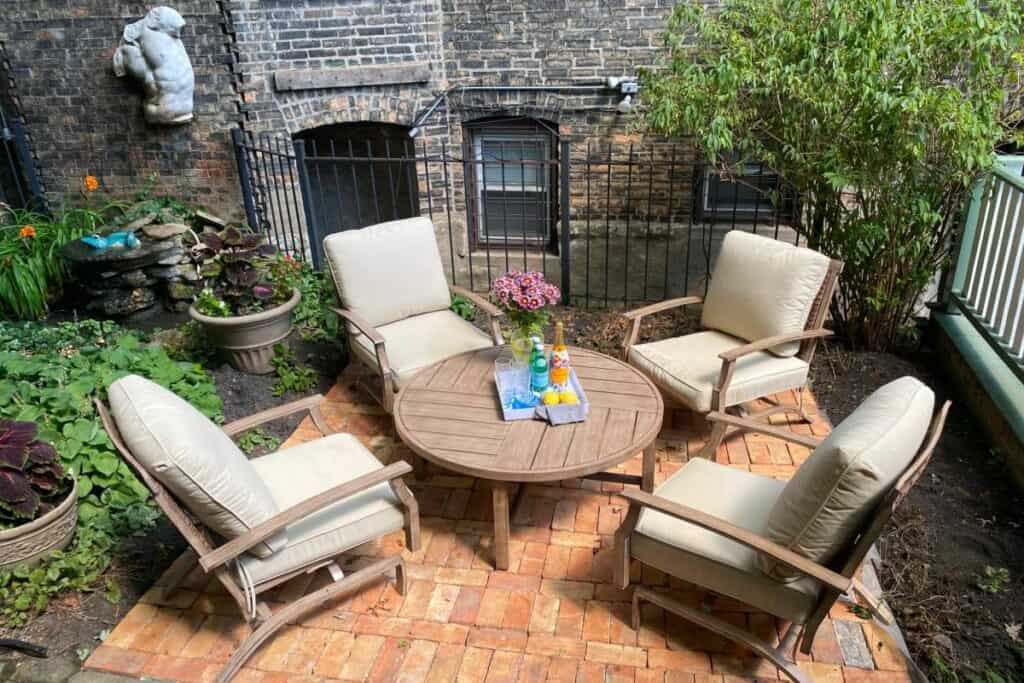 No matter where your elegant brunch picnic is situated, getting it catered is almost always an option. Ask around. Perhaps there are caterers in your area that can pre-make individual or family-sized brunch picnic baskets for you to take along. Or they can bring the food to you. If you've booked a Peerspace venue, investigate all the amenities that Peerspace Concierge has to offer. No matter what you might need for your brunch event, from caterers to coffee to picnic tables to cutlery, a vendor will likely be able to bring it straight to your booking.
10. Boat
If your picnic party is small enough or your boat is large enough, a water vessel would be a delightful spot to host a refreshing, elegant brunch. Even if it's just two of you in a canoe enjoying some prosecco and scones on a peaceful pond, a boat picnic will provide a lovely memory for decades to come. Enjoy your food and company either on the boat itself or disembark in a peaceful shore setting.
11. Forest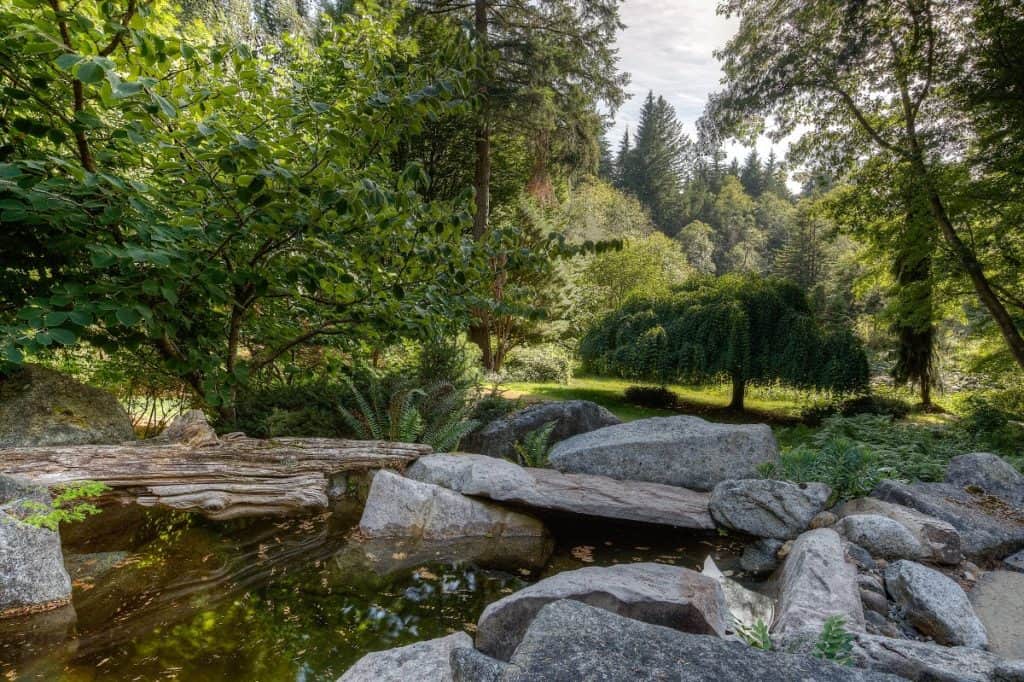 Typical picnics happen at a park on a blanket or a picnic table. But a brunch picnic is something special, so why not situate it in a unique setting? A dense forest or other woodland lends quaintness and elegance to any outdoor dining setup. Pack a basket, and don't forget a nice, thick blanket because you're sure to be enjoying brunch while seated on pine needles or other uncomfortable natural features.
12. Museum grounds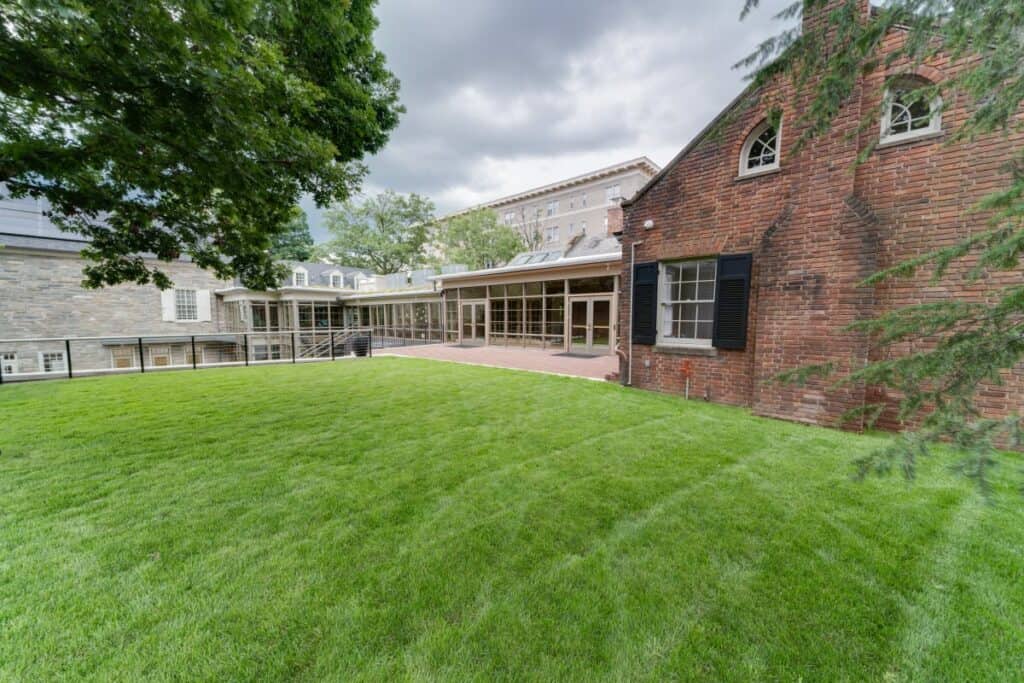 It might come as a surprise to find out that nearly all sizeable museums have a courtyard or other outside area available for picnicking. Granted, these respites also assuage museum fatigue – that feeling you get when you're overly exhausted by all the art and artifacts. And it's difficult, if not impossible, to bring a veritable basket of brunch into the museum itself. But luckily, many museums feature an eatery, so get some brunch-type food to go and enjoy it in a pretty setting. Then you can go back in and savor the museum's holdings — what a fabulous idea for an elegant brunch picnic.

Get together somewhere better
Book thousands of unique spaces directly from local hosts.
Explore Spaces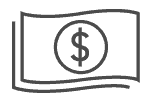 Share your space and start earning
Join thousands of hosts renting their space for meetings, events, and photo shoots.
List Your Space