The 10 Best Food Photographers in Toronto
Toronto is home to the richest culinary options available, from international fine dining to mouthwatering street food, everything under the sun can be found here. That means local food photographers in Toronto need to have experience working with all sorts of cuisines and settings. Whether that's in a studio with controlled settings or on the fly in a bustling restaurant, creatives must be ready to work under various conditions. Fortunately, our favorite Toronto food photographers all bring years, and even decades, of experience to any collaboration they are a part of. Take a look at their incredible work!


Toronto food photographer Victoria Frantsev brings both a love for the arts and a passion for rich cuisine to her work. As a graduate of Seneca College of Applied Arts, her formal study resulted in a photography degree that taught her the why of her natural love for visual media.
Victoria's images are exactly what we'd expect from a prize-winning food photographer: rich and moody, with an impact that goes well beyond simply showing what's on the plate. Everything within the frame is carefully considered for its impact. From marble countertops suggesting a particular kitchen environment to lighting ranging from studio to diffused natural light, Victoria can create images to fit any aesthetic or theme her clients have in mind!


Zuckerman Studios offers a variety of photography services, including families, pets, fashion, lifestyle, food, corporate, and newborn images. After working for a photography marketing agency, the mastermind behind Zuckerman Studios realized he could start his own agency to work directly with clients in a way that's emotionally engaging and artistically fulfilling.

Zuckerman's style, therefore, has this closeup, intimate character that's the same across all of his genres. He's clearly fascinated by his subjects, which also shows in his food photography. We're treated to details and tasty textures as a result that heightens our appreciation for the dish at hand. And Zuckerman uses artful compositions that ensure there are leading lines and pleasing proportions to ensure his work feels more intentional than simply a closeup of a tasty morsel.


Thoughtful design, impeccable craftsmanship, and perfect presentation are hallmarks of Chengpin Creative Design. Located in the Toronto metro area, this team of Canadian creatives is in demand with international clients as well. They've worked with customers in Los Angeles, Shanghai, Singapore, and other far-flung regions on commercial photography, graphics design, online marketing projects, and much more!

To meet the cuisine-oriented goals of their clients, Chengpin Creative uses a vast array of props and lighting styles that can bring to life any theme whatsoever. Country kitchen? Family potluck? Chic city bakery? Chengpin Creative has the experience and tools to make them come to life.


As you might expect from his Instagram handle, Dexter weaves stories centered around vegan cuisine. But far from the salads and smoothies non-vegans expect to see, his portfolio is a masterpiece of the finest plant-based cooking around.
Vegan dishes excel when their vivid colors and variable textures are highlighted. Aware of this, Dexter uses a lighting environment that heightens all of the sensory elements that bring vegan food to life in an artful fashion. Further heightening our awe of his dedication to this food genre, Dexter is also a vegan recipe creator and chef.


Toronto food brands, bars, restaurants, and publications know that Florence Grunfelder's work is well-worth getting to know! Themes that she loves to explore include the interplay between color, light, and shadow, as well as the storytelling power of the human element.

Adding a pair of hands and ingredients in the process of food being prepared carries so much visual weight. And Florence uses this style to weave delightful tales about how dishes come together. Her views include the overhead spread, head-on food portraits, and everything in between, with rich colors to tie it all together.


As one of the top Toronto food photographers, Kailee Mandel has worked with brands like Nestle, McDonald's, The Globe and Mail, and other international household names. Her aim is to bring her own artistic sensibilities into the collaboration while achieving the storytelling goals a brand sets out to feature.

She describes her own work in the following way, "I shoot to create work that is vivid, captivating and distinct." We entirely agree; her way of framing products, food, and drinks in an up close and personal way is artistic without feeling overwhelming or haphazard. We get a screenful of mouthwatering textures and food hues that are expertly matched to complementary colors to heighten their appeal.


Janet Kwan and her work immediately caught our attention thanks to her food and drink style that meshes perfectly with her interior and lifestyle images. Janet's style invokes a bright natural light ambiance in a classy, contemporary atmosphere.
If you're a fan of modern living publications, her food photography is a natural fit to the minimalist white-and-black backgrounds they feature. These settings allow the reds, greens, and other tones of food to leap out at you from the frame, drastically heightening their sensory impact!


Owais Rafique is a Toronto food photographer who works in several other genres, including weddings, events, and portraits! The mood and richness of his food and drink images are second to none. He has a shadow-embracing style that's consistent across his entire portfolio.
This creates a contrast that allows colors to pop and keeps highlights from losing fine details. The subdued tonality creates a relaxed mood that invites you to take your time gazing at the photo. And in doing so, our senses are stimulated by the visual cues Owais emphasizes through his photography and artful compositions!


As Kevin Braganza explains himself, "I style & shoot drool-worthy images that can be tasted visually." That's a challenge few food photographers truly succeed at since images you can taste require engaging nearly all of the senses through photography. And yet, Kevin does so masterfully!

The sense of touch is invoked through light reflecting on ice and salt—the smell from the steam rising off of a hot dish. Sight is tantalized by rich colors of fresh produce and food textures that hint at moisture (taste) or flavor. And memories of smell are revived when viewing spicy Indian pilafs and meat dishes rolled in savory seasonings.


Like most of the best Toronto food photographers, Dave Roberts has a distinctive style all his own that's noticeable across each of his shoots. In his case, Dave prefers a subdued, moody ambiance that brings to mind the subdued lighting in a fine dining establishment.
Highlights are perfectly controlled to ensure we can see the crunchy details in his dishes, as well as notes of moisture and other visual cues for taste gain greater impact. His thoughtful, often macro approach to food photography makes him a natural fit for Toronto's top restaurants and culinary publications.



Get together somewhere better
Book thousands of unique spaces directly from local hosts.
Explore Spaces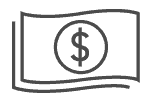 Share your space and start earning
Join thousands of hosts renting their space for meetings, events, and photo shoots.
List Your Space