11 Groovy Disco Theme Party Ideas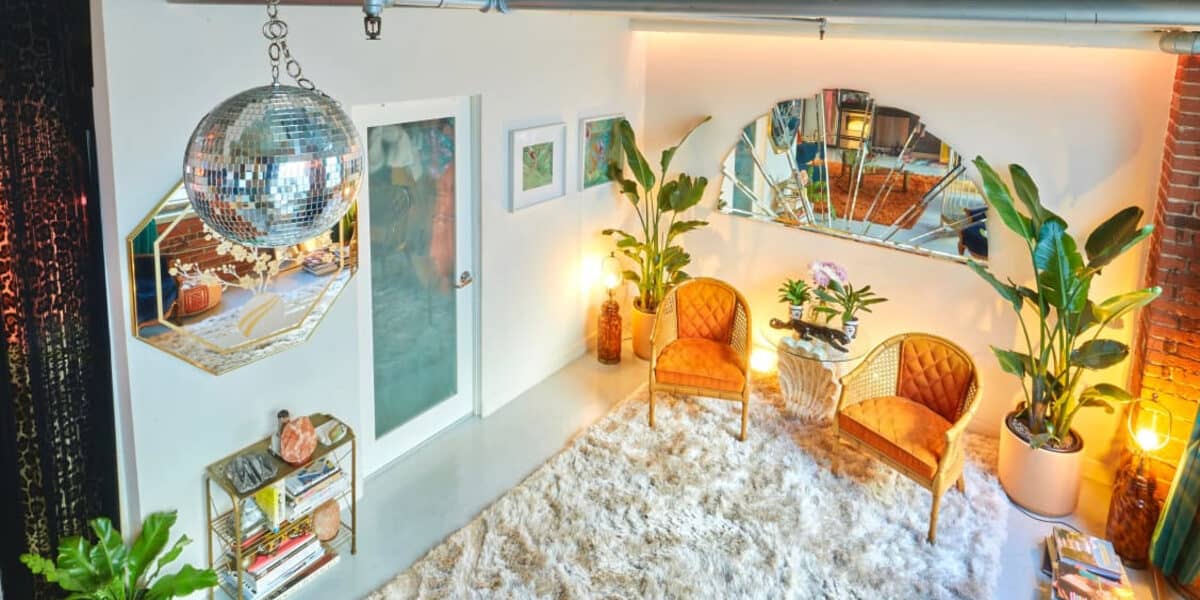 The 70s gave us many amazing things, like bell-bottom jeans, lava lamps, pet rocks, and perhaps, most iconically, disco. There's really nothing like letting loose to your favorite groovy tunes and dancing the night away. And who says disco is dead? You can keep disco alive when you throw a groovy disco-themed party for your friends. Here are some of our top disco theme party ideas to get your creativity flowing!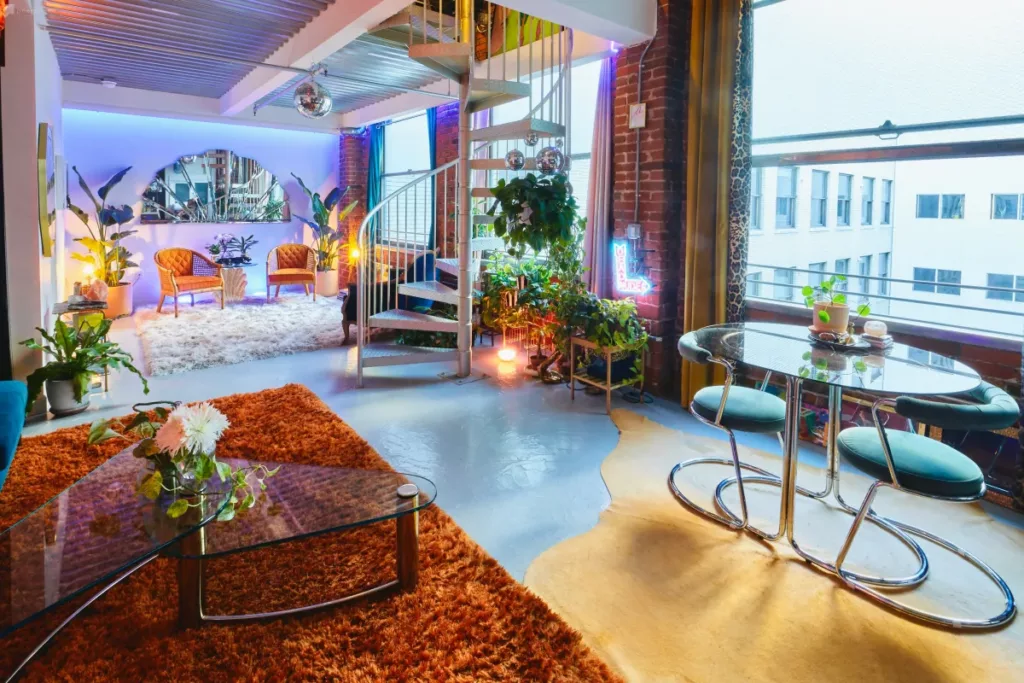 Before you can get your groove on, you'll need a space where you can spread out and dance. If you need ideas on where to find the perfect pad, Peerspace has you covered. Book a jungle disco loft in LA (pictured above), a private basement club in NYC, or even a bright pink 70's home with plenty of color. No matter what city you're in, you can find a killer venue that's perfect for showing off your sense of style. Keep an eye out for spaces with a retro color scheme and plenty of room to boogie!
2. Groove to your favorite disco tunes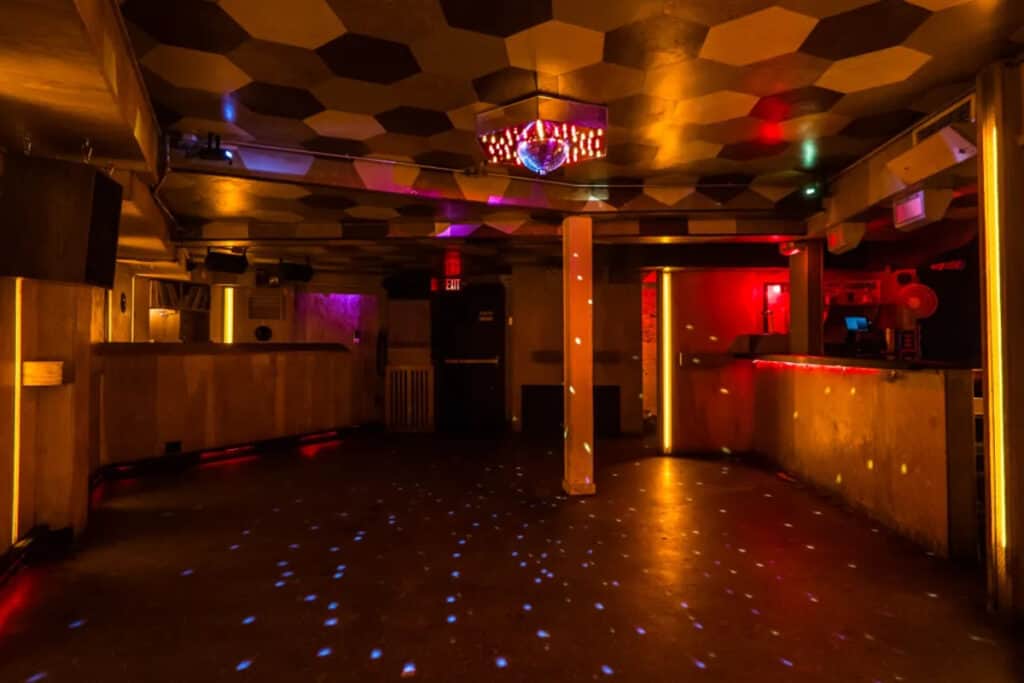 The right music is absolutely essential to throwing the perfect disco-themed party. Classic 70's groups like the Bee Gees, KC and the Sunshine Band, ABBA, and Earth Wind and Fire all have timeless songs that are perfect for getting down. Curate a playlist of your favorite songs on Spotify, or hire a DJ on Thumbtack to get the party going. There's no wrong option, so long as you're dancing and having fun!
3. Don't forget the disco ball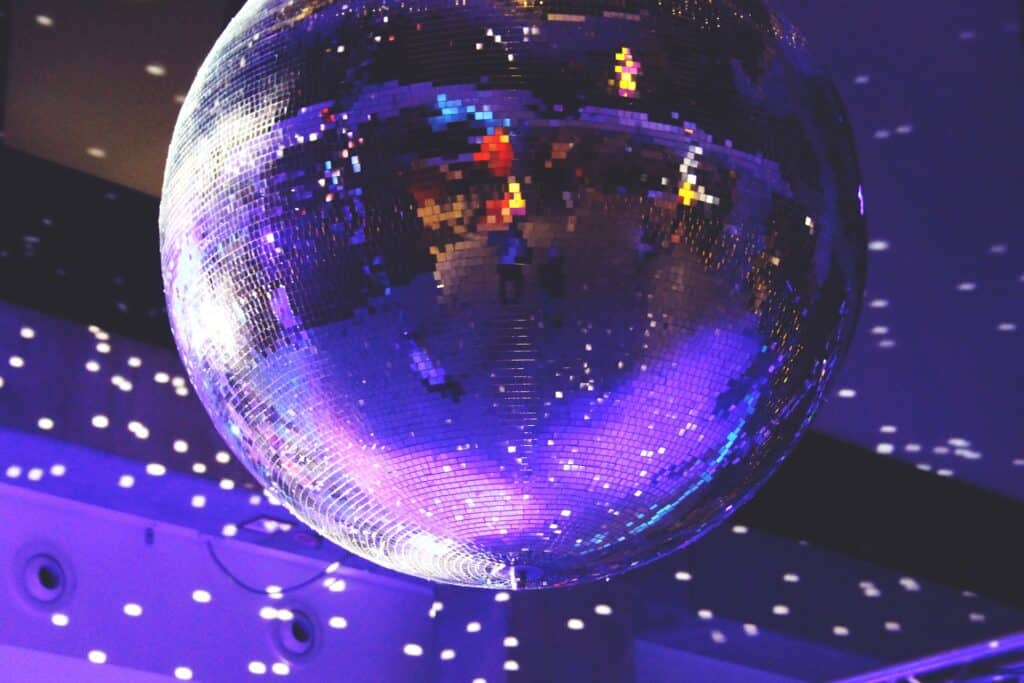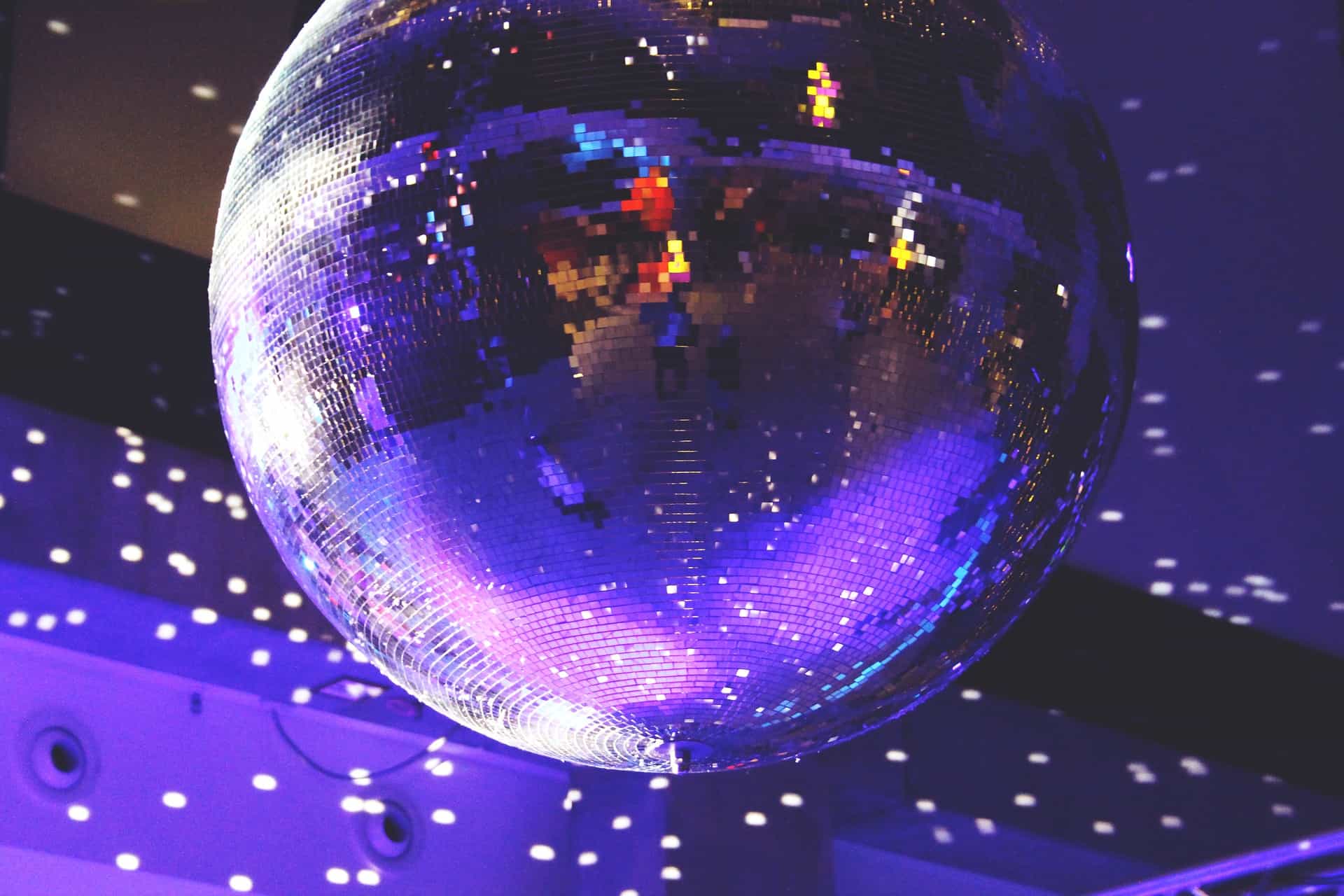 What's a disco party without a disco ball? If you only use one disco theme party idea from this list, make it this one. Lighting is paramount to setting the mood for your disco party. And a disco ball is just one-half of the battle. Don't forget strobe lights or even a fog machine to set the atmosphere. Lava lamps make groovy table decorations for snack spreads and they're easy to find at most stores! If you need help getting lighting or A/V equipment at your venue, give Peerspspace Concierge a call to help you find it!
4. Host a far out costume contest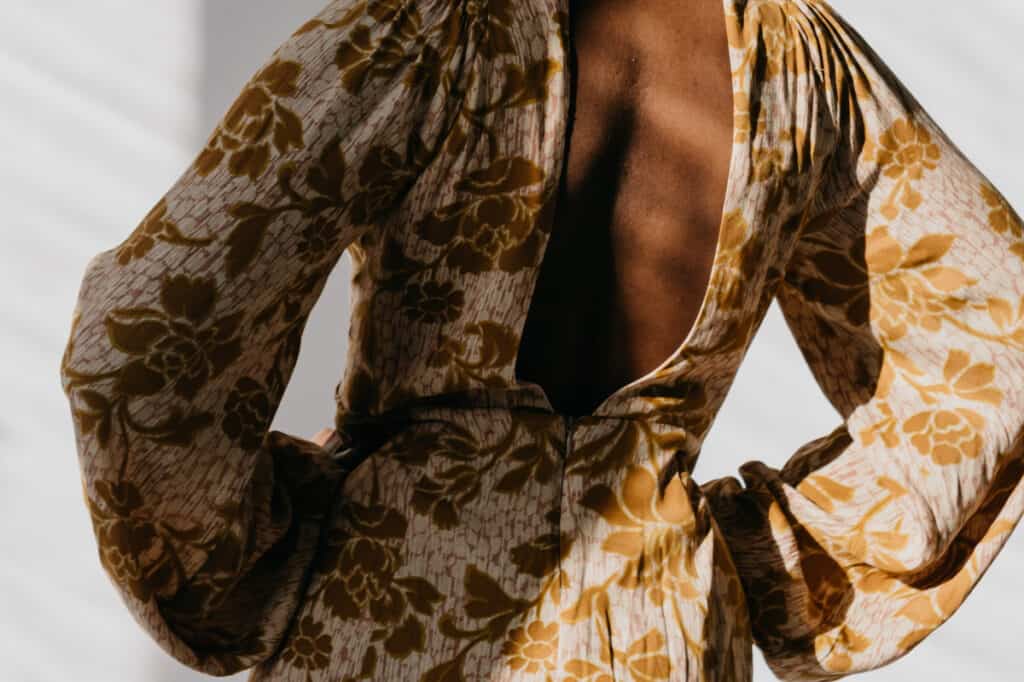 Disco is about more than just music, it's a full subculture with a style all its own. Dressing the part is just as important as anything else! Encourage your guests to come dressed in the most far-out outfits they can find. Think bell-bottoms, bottlecap glasses, and plenty of floral print. eBay and Etsy are goldmines for finding authentic 70's clothes, or you could head to your local costume shop instead. Hand out prizes to the best-dressed guest to encourage the competitive spirit and keep your disco costume party interesting!
5. Head to the roller rink and boogie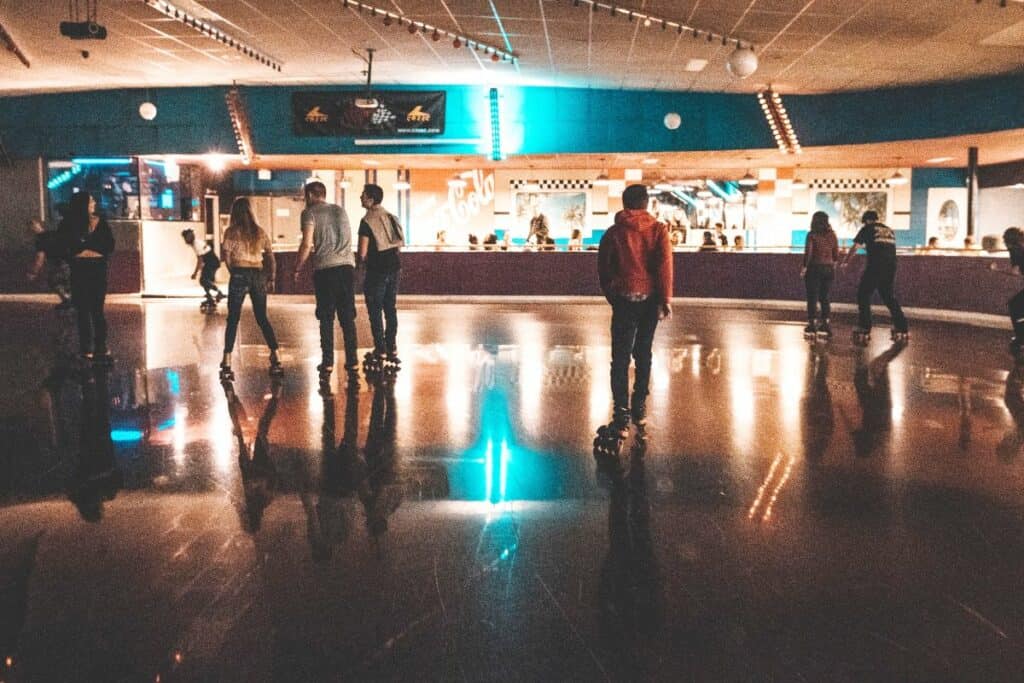 Roller disco was one of the most popular group activities in the '70s, and it's still thriving today at roller rinks across the country! Contact your local rink and ask about special disco dance nights or group discounts for parties. Grooving to disco songs is an entirely different experience when you're flying by on skates. We dare you not to get in the disco spirit.
6. Go thrifting for vintage records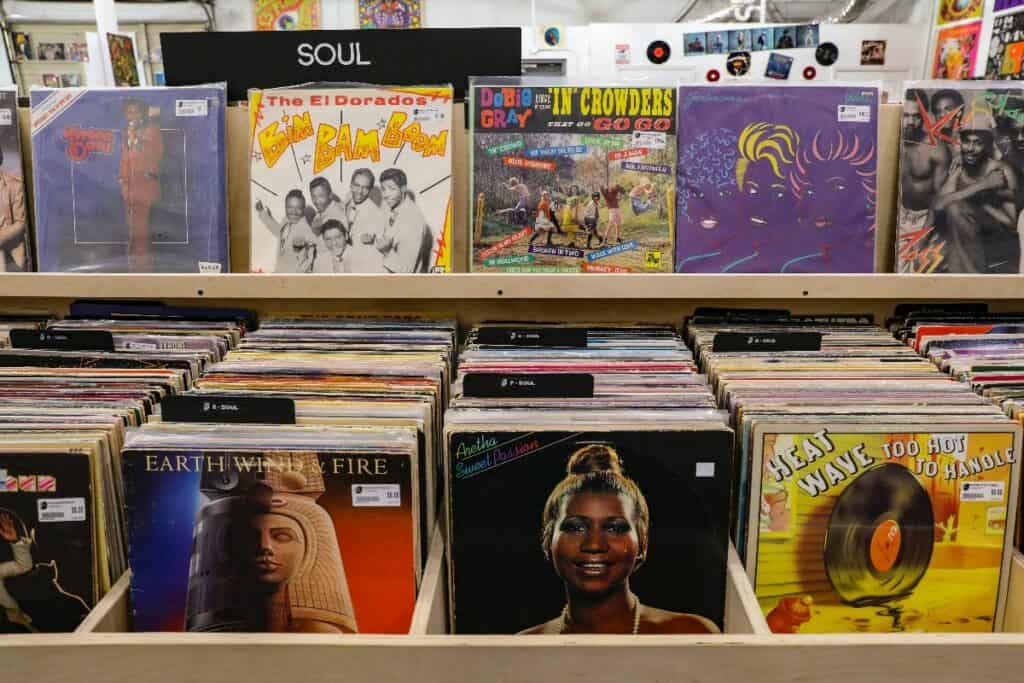 Looking for disco theme party ideas you can take on the go? Give this one a try. Take the gang down to your local thrift store or record shop and go hunting for classic vinyl. You can find some amazing disco treasures just waiting to be discovered. Once everyone has picked out their favorite hits, take them back to your pad and give them a listen over some old-fashioned cocktails or a black forest gateau. It's an excellent low-key party for a small group, and you can rescue some classic albums while you're at it! 
7. Get your fondu on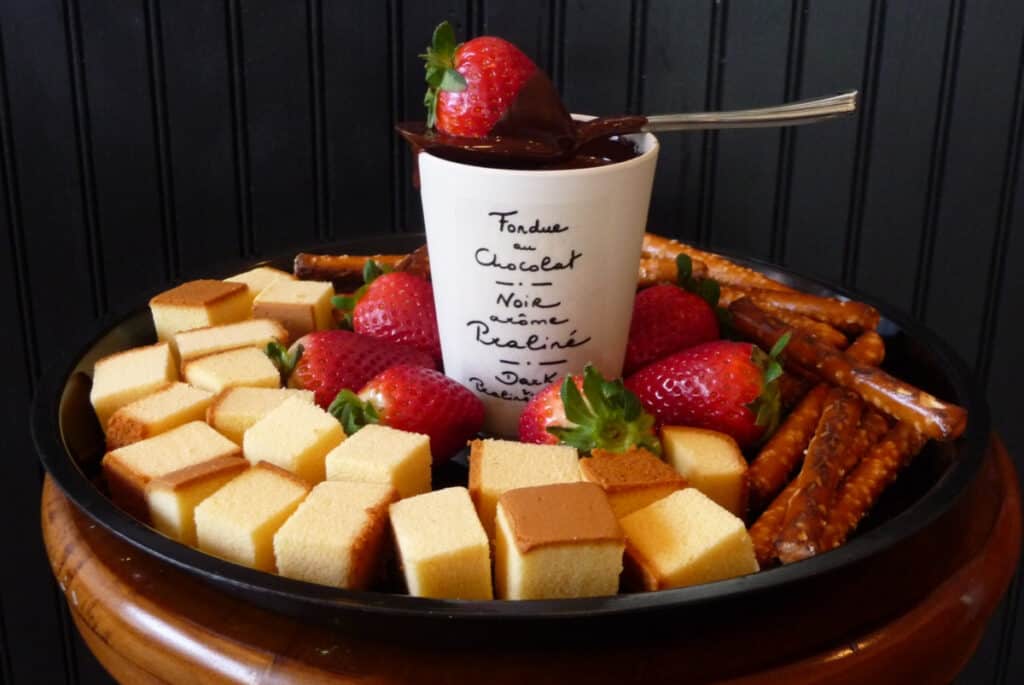 Ahh, fondu. This classic dipping dish of melty cheese was a party staple in the '70s. Keep the tradition alive by hosting a disco-themed fondu party for your friends! There are really no rules about what you can dip. Meat, vegetables, fruit, bread — even cubes of cheese for the ultimate cheese lover's experience. Anything goes! Don't forget, you can make dessert fondu with rich melted chocolate that makes the perfect companion for strawberries. 
8. Host a disco cocktail party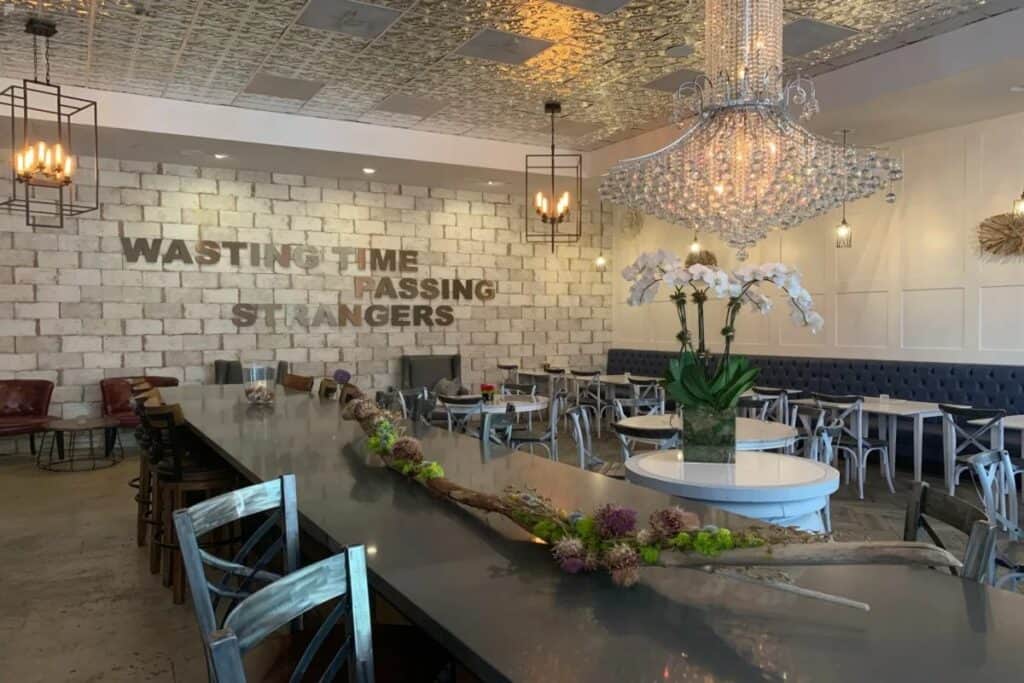 Drinks in the disco era were designed to be as colorful as the clubs they were served in. If you're looking for disco theme party ideas you can try with your 21+ friends, mixing up some classic 70's cocktails is an amazing one! Taste a nostalgia rush with a classic old-fashioned, chillax with a Harvey Wallbanger or Rusty Nail. Host your groovy cocktail party at a Peerspace bar for even more atmosphere! 
9. Play 70s board games
Countless classic board games and toys came into the limelight in the era of disco, like Rock 'Em Sock 'Em Robots and Battleship. The 70's even marked the beginning of video game consoles, with classic hits like Pong and Space Invaders. Dig your favorite family games out of the closet or check out eBay to find your favorites. Any kids at your disco party will love getting to take these classic games for a spin, and adults will love the nostalgia rush. It's the perfect disco party idea to cool off after all that dancing!
10. Test your disco knowledge with some trivia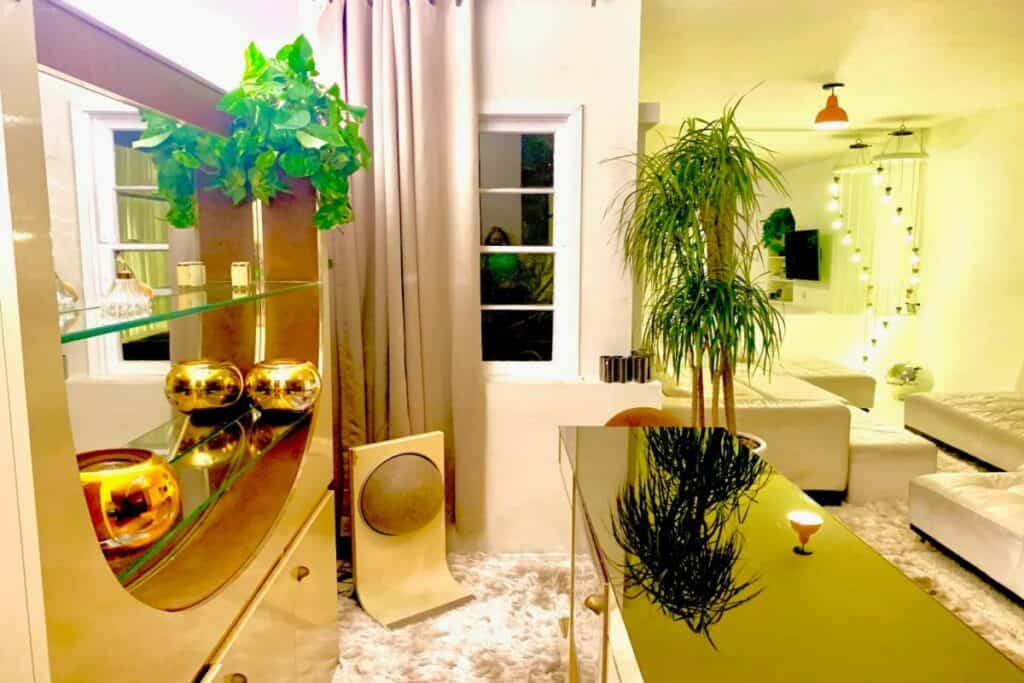 Do you know what the original name of the BeeGee's was before their rebranding into disco? How about which of John Travolta's relatives had a cameo in Saturday Night Fever? If so, why not put your knowledge to the test in a round of disco trivia with your friends? Print out some fact cards and quiz your guests on their knowledge of classic disco-era stars, songs, and films. To raise the stakes, award a far-out prize to the most knowledgable guest — like their very own pet rock!
11. Host a Disco movie watch-a-thon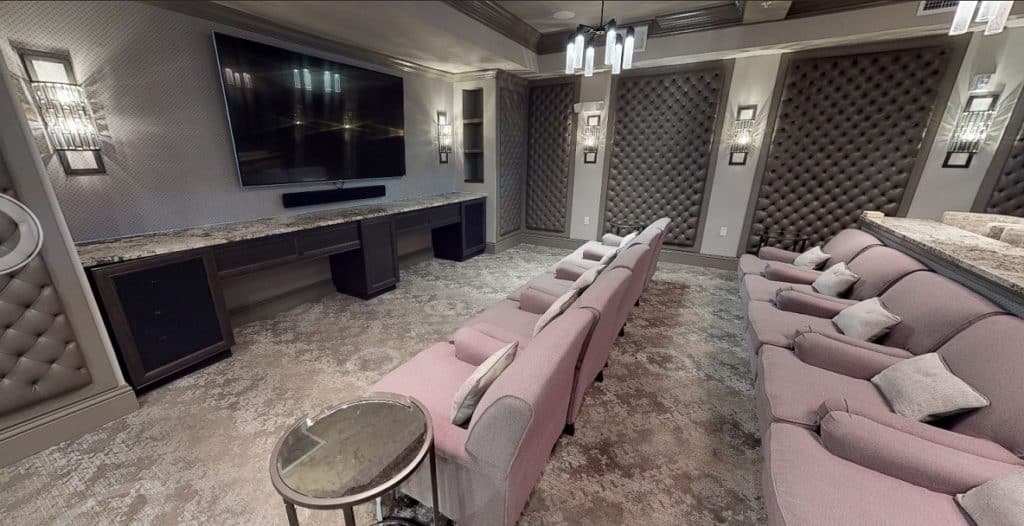 John Travolta's classic Saturday Night Fever is one of the defining movies of the disco genre. But there's plenty of other fun and kitschy disco movies out there, like Thank God It's Friday and even classic TV shows like Soul Train and Dance Fever. Pop up some popcorn, kick back on the shag carpet, and queue up a playlist of classic films to get your groove on. Need more space to spread out in? Why not book a Peerspace theater to get the party started?

Get together somewhere better
Book thousands of unique spaces directly from local hosts.
Explore Spaces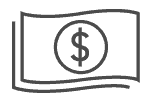 Share your space and start earning
Join thousands of hosts renting their space for meetings, events, and photo shoots.
List Your Space