11 Unforgettable Halloween Birthday Party Ideas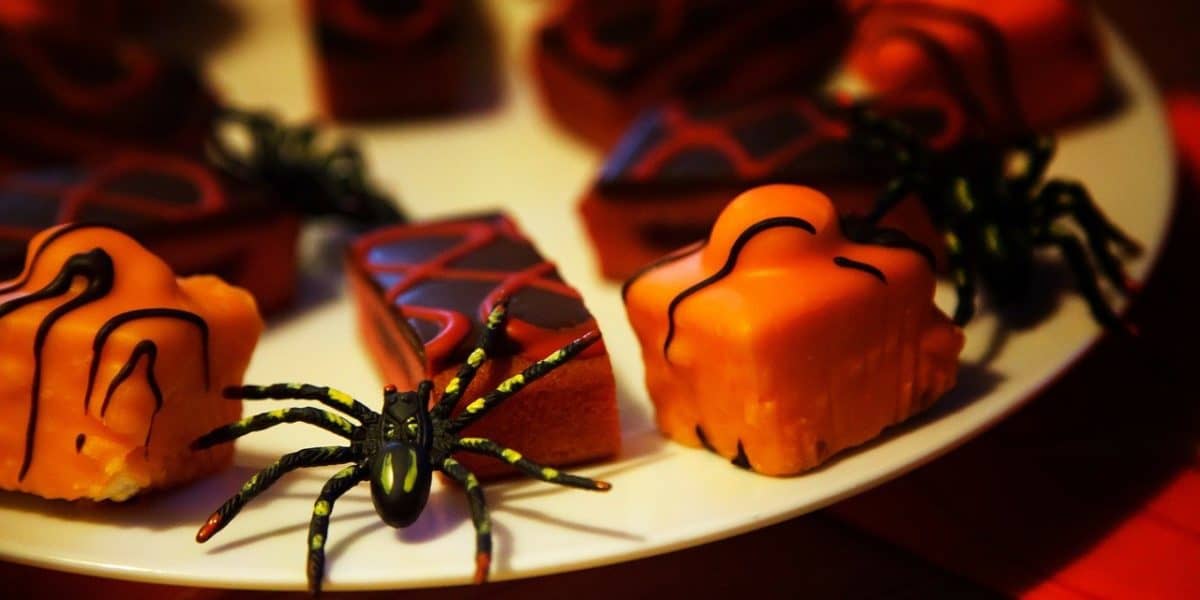 Halloween parties can be some of the best parties. The costumes, fried food, and haunted houses are unforgettable. It is no wonder then that Halloween parties are growing in popularity year-round, but the same old props are redundant and can leave your guests snoozing. So, if you're tired of throwing up the fake cobwebs in your living room, here is a list of 11 unforgettable Halloween birthday party ideas.
1. A quintessential Halloween party in a castle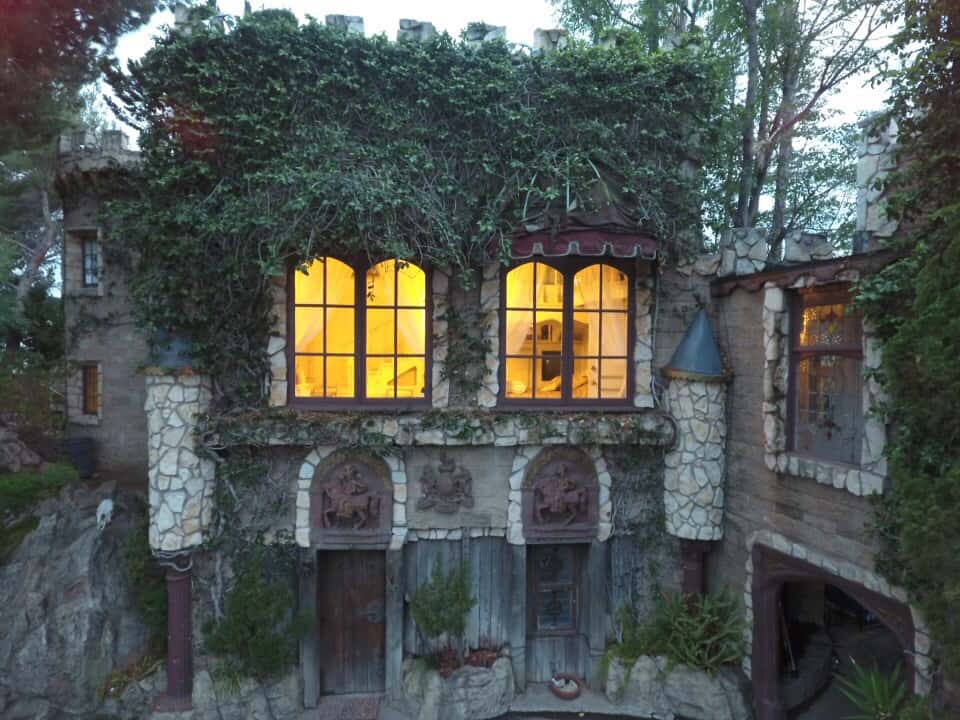 If you're looking for that picturesque Halloween venue, check out a castle right out of a gothic horror story. Perfect for a masquerade ball on the 31st or just an upscale costume party, your guests are sure to remember the festivities. Don't let the aged stone fool you; many castles these days have modern amenities to keep the party going. In this castle, the Peerspace community has access to the heated pool and jacuzzi. Check out more information to book this Peerspace venue here.
2. Get together in a game room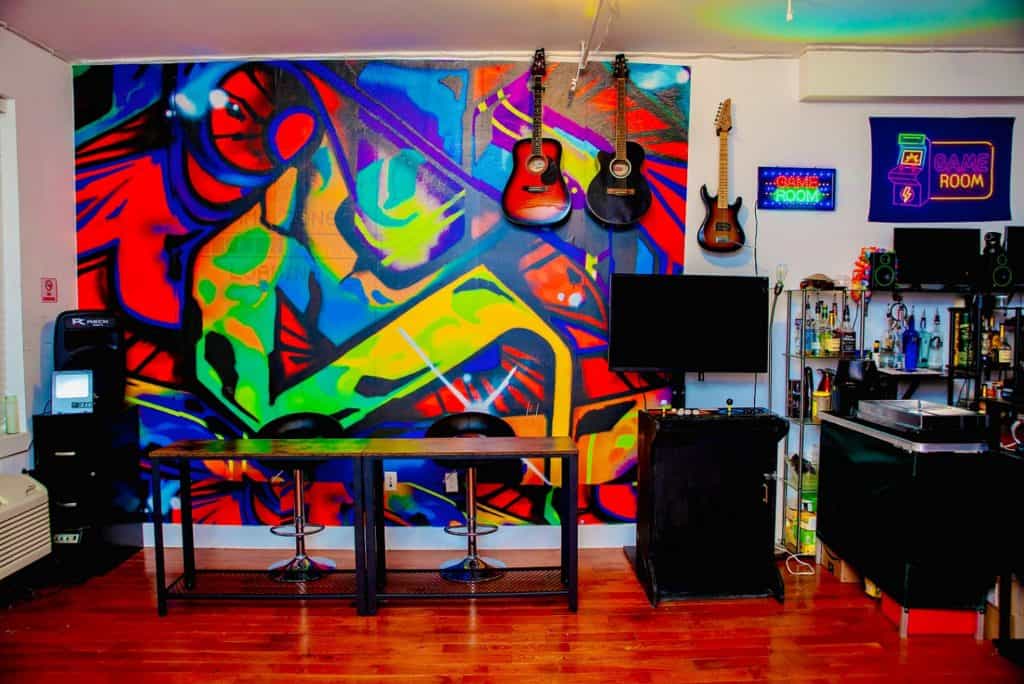 Here, you won't have to worry about your guests standing around. A gaming room Halloween birthday party is a perfect way get to family and friends engaged and having fun. Unlike ballrooms and other venues, gaming rooms have natural ease that allows your guests to relax. Curators equipped this room with Xbox, Playstation, Sega, Nintendo, a pool table, board games, and more. What's cooler than a costume Mario Kart competition? Book this thrilling spot right here on Peerspace!
Halloween in New England is unlike anywhere else in the world. The terracotta leaves lining the mountains in the Berkshires and thousands lining the streets of Salem is something you must experience in person. This year, plan a Halloween party in New England. Creatives rave about the Massachusetts lake houses. Fog steams up to the shores and the giant yellow moon reflects off the waters. Massachusetts' eerie historical past and its picturesque natural beauty create the perfect backdrop for a Halloween birthday party sure to frighten your guests.
4. Elevate your Halloween birthday party with historic locations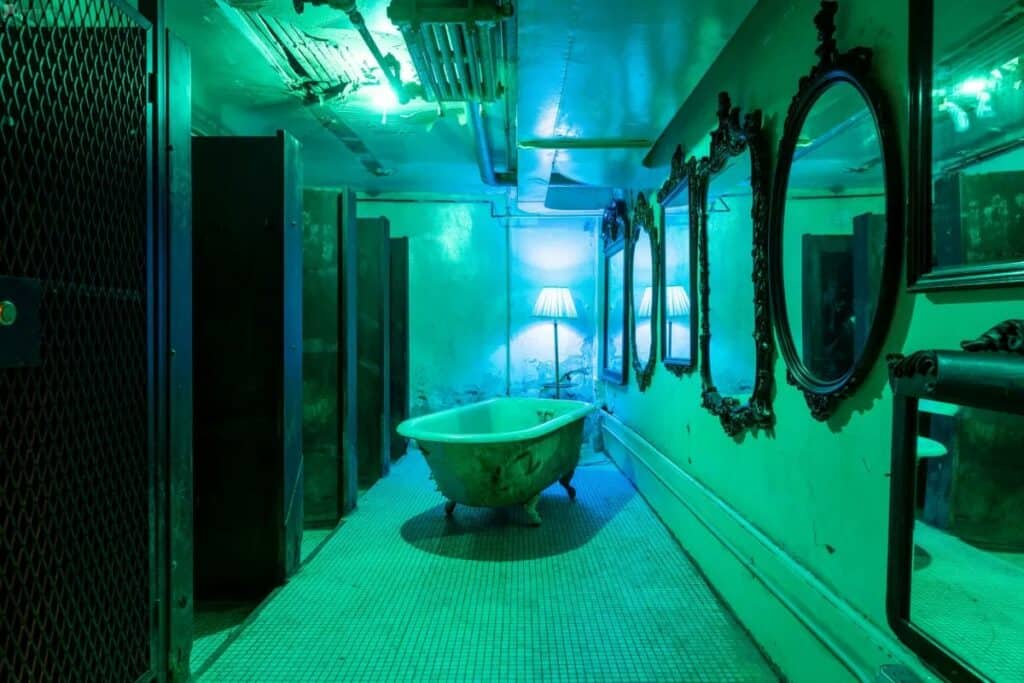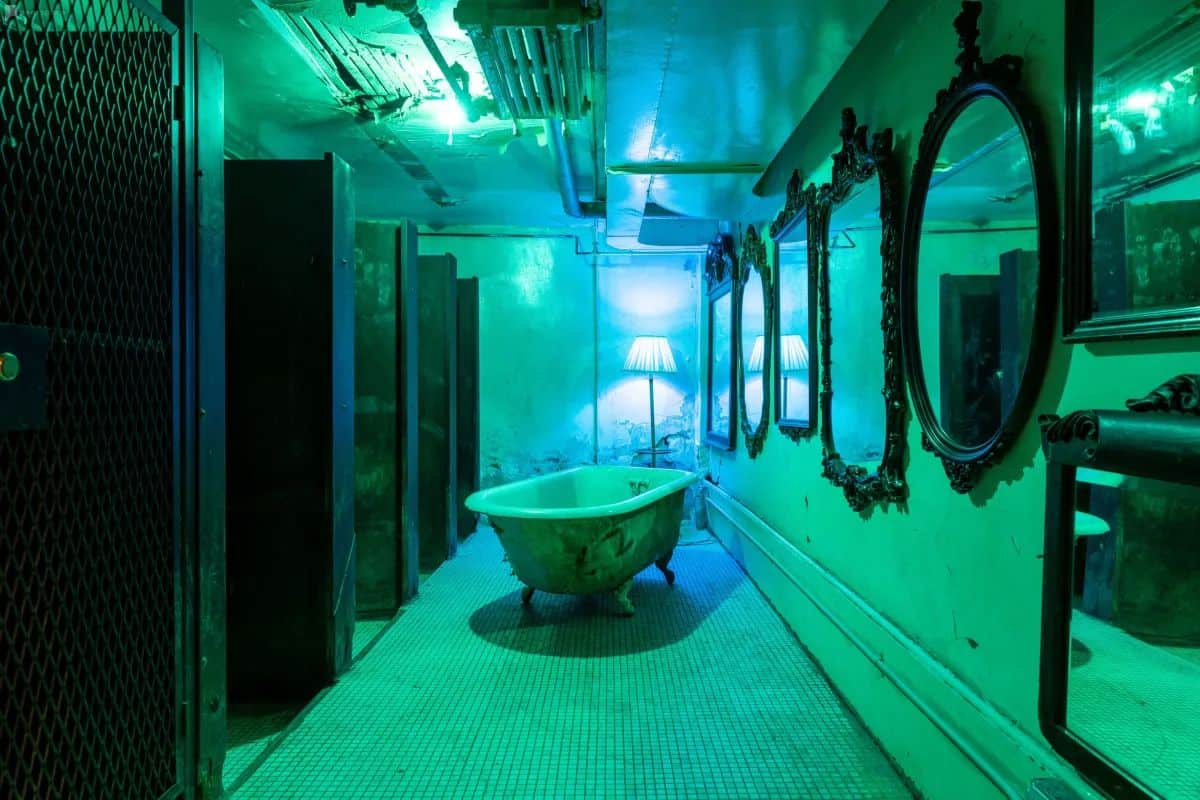 Planning a Halloween birthday party isn't easy. The fake blood, spider webs, and homemade jack-o-lanterns are cute but can have a party feel childish and corny. If you're looking to elevate your party, instead of focusing on the decorations, focus on the history. Historic locations can pack more fright than any scarecrow can. From the folklore to the mysterious creaks, your guests are sure to be on edge all night. But, finding cool historic locations are not easy; so, included on this list, is a locker room located in the basement of the church. The venue was abandoned in the '70s. Renovators took this gem and transformed it into a cool one-of-a-kind party spot. For a party packed with fright, head to a Peerspace to view this unique locker room.
5. Host a your own Space Jam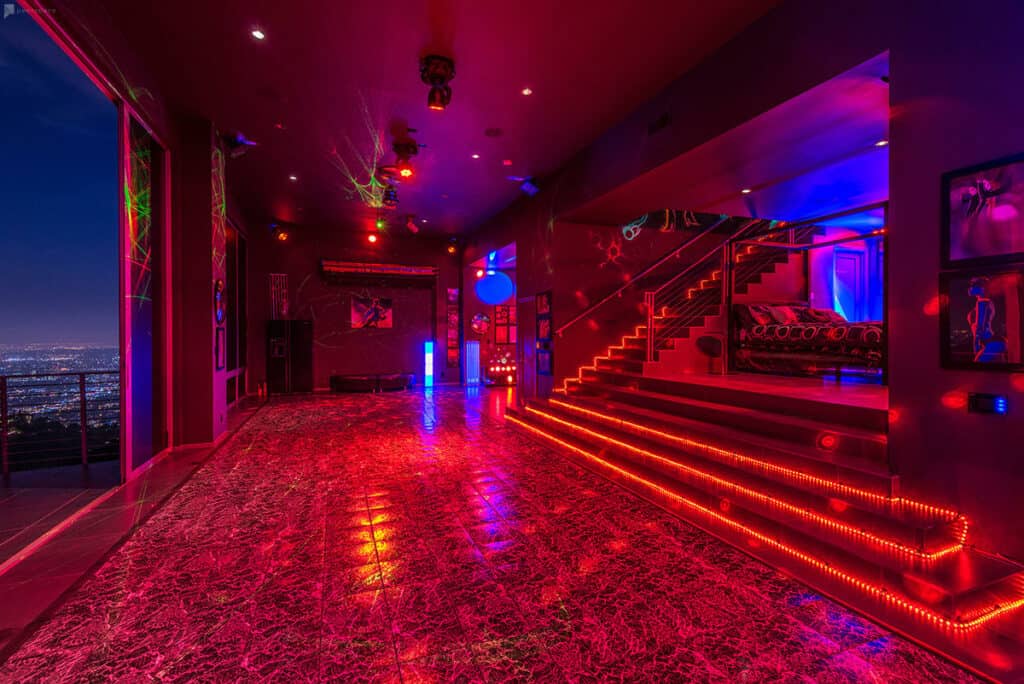 Space theme trends have taken over social media. From music videos to parties to the famous space buns, people can't get enough of this trend. So, this year throw an out-of-this-world party by having a space-themed one. The possibilities are endless. And you are sure to impress guests with LED constellations, and neon lights, like the club pictured here. Best of all, you can book it today on Peerspace!
6. Graveyard get down out of the movies
For a birthday party right out of your favorite horror movie, a graveyard may be that perfect spot. This venue is not for the faint of heart, but if you and your brave guests like a thrill, this is sure to leave an impression. More planners are turning to this unique venue as their gorgeous pictures hit the internet. Cemeteries are reserving outdoor and indoor areas for functions. If you are interested in throwing a Halloween graveyard party, do some research and reach out to cemeteries in your area.
7. Halloween birthday in luxury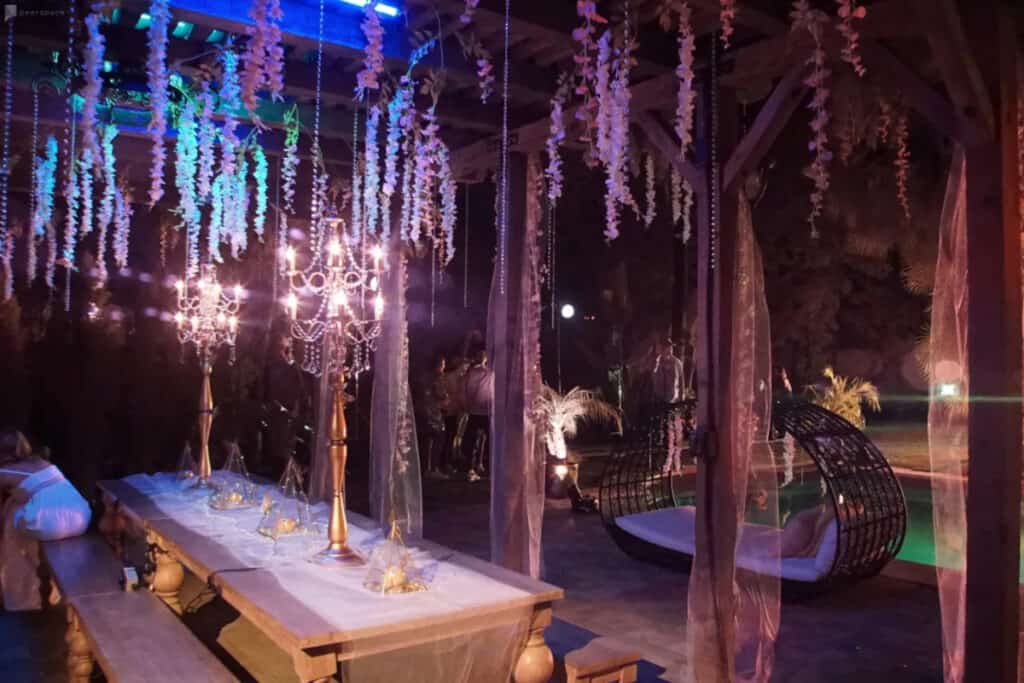 Who says a Halloween birthday party can't be luxurious? Like any other party, people look for the glitz of a high-end event. Halloween should be no different. Your guests will feel like royalty entering the gilded floors, hanging out on the balcony, or conversing around the marble countertops. Book this stunning Peerspace mansion to trade the cobwebs for rhinestones and throw an upscale Halloween party sure to impress your friends.
8. Rent a studio and throw a Halloween-themed birthday photo-op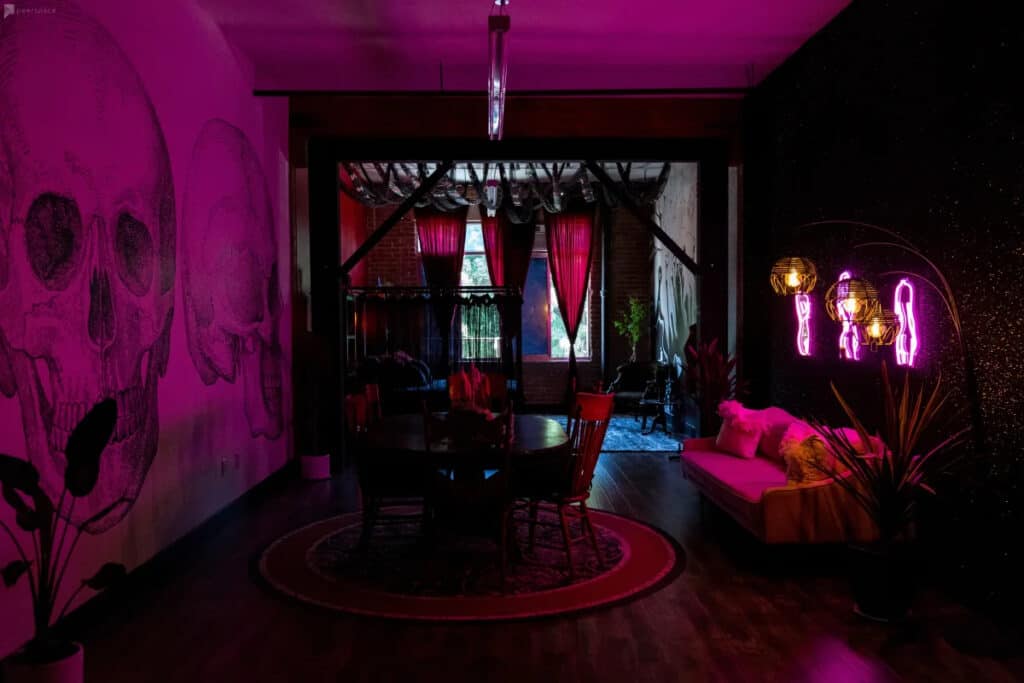 We all love a good party, but sometimes good photographs are even more important than the party. If you want perfect pictures to post to the 'Gram, we recommend getting a group of your best witches and throwing a Halloween-themed photoshoot. The all-black aesthetic is so cool, and the many studios cater to the modern gothic look. For inspiration check out this studio and more on Peerspace.
9. Have a Halloween watch party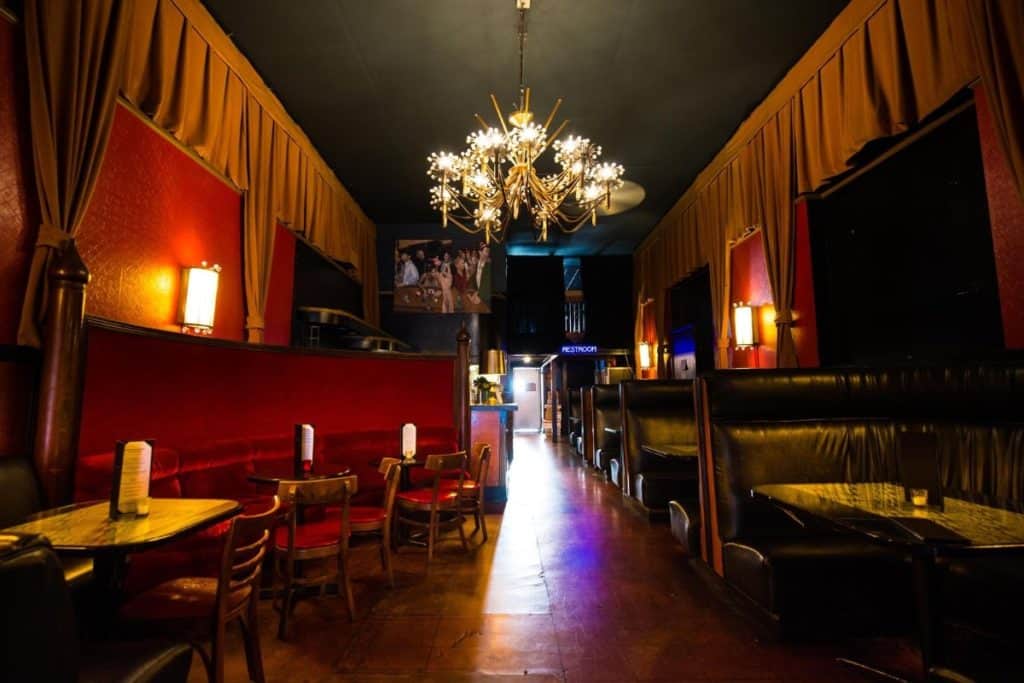 Let's admit it. The best part of Halloween is the movies! How cool would it be to rent a private theater and have a Halloween movie marathon on your birthday? You're sure to have guests talking, and maybe even screaming, about how cool your party was. If you're someone who wants to give your guests the option to dance and mingle, many of the private theaters come with state-of-the-art speakers and ballrooms. Your guests can dance the night away or cuddle up to the latest horror movie. Book a private theater here on Peerspace.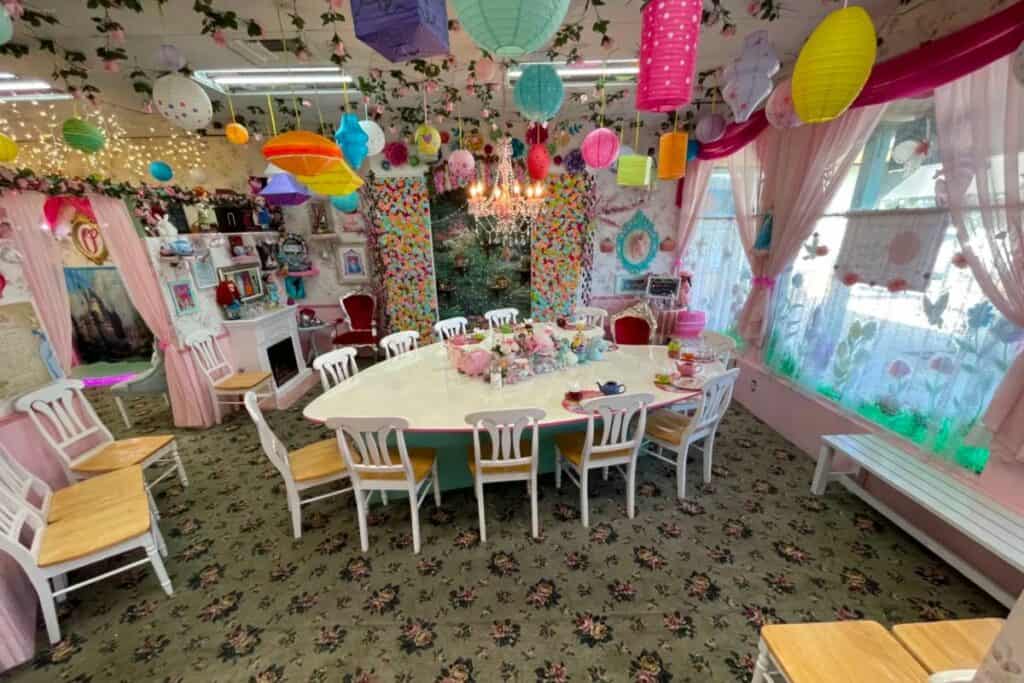 Unlike any other venue on this list, this next idea is perfect for the host who wants to create a story. A dystopian fairytale theme like this one is so unique; your guests won't stop talking about it. When others think of Halloween, they think of the dark decor, cobwebs, and pumpkins but a fairy light-laced pastel dream is sure to shock your guests. You could throw a possessed dollhouse party or a Victorian zombie attack party. A one-of-a-kind room will leave your guests speechless. For more information, check out Peerspace.
11. The classic barn party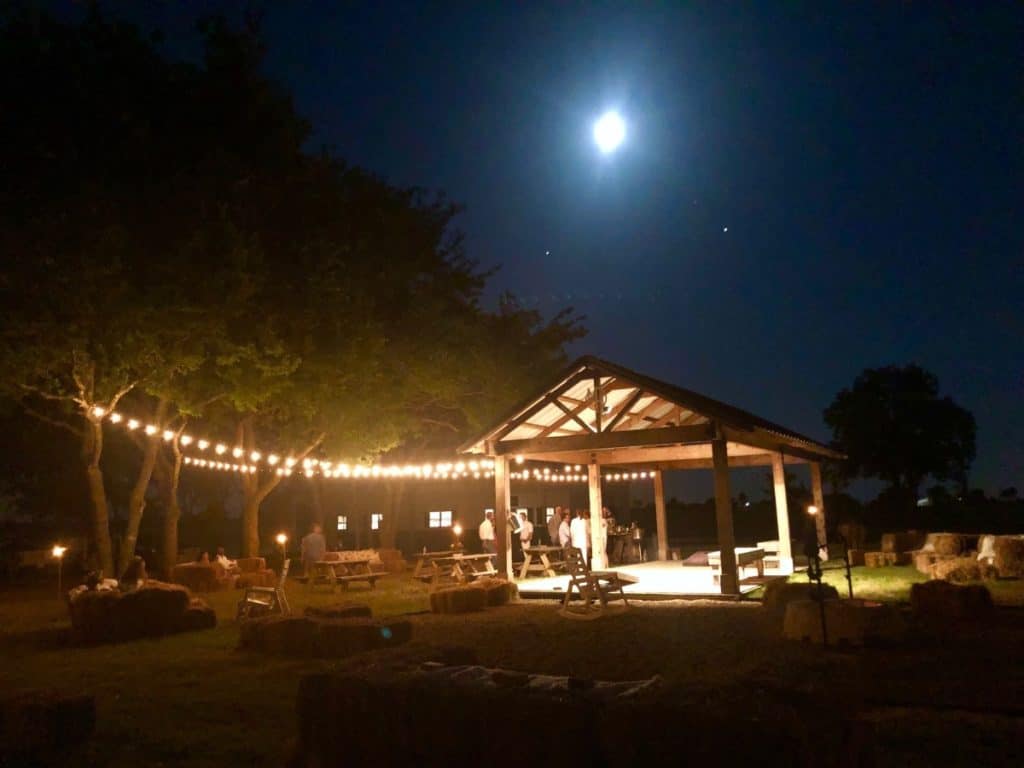 Who remembers bobbing for apples and hearing the crisp crack of golden leaves under their feet? Going to the farm is the classic Halloween family fun event. Have your guests reminisce of their great childhood memories by throwing a farm Halloween birthday Party. Your guests can experience corn mazes, haystack rides, and bob for apples. This Halloween party classic is great for all ages and sure to leave a smile on their faces.
Halloween is all about creativity. No matter how you choose to celebrate your birthday party, the most important thing is bringing friends together. So, if you like to hide under the covers watching horror movies or boogie down in a haunted house as long as you are having fun, you're sure to leave your guests screaming in fright and joy!

Get together somewhere better
Book thousands of unique spaces directly from local hosts.
Explore Spaces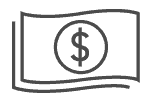 Share your space and start earning
Join thousands of hosts renting their space for meetings, events, and photo shoots.
List Your Space