13 Creative Happy Hour Ideas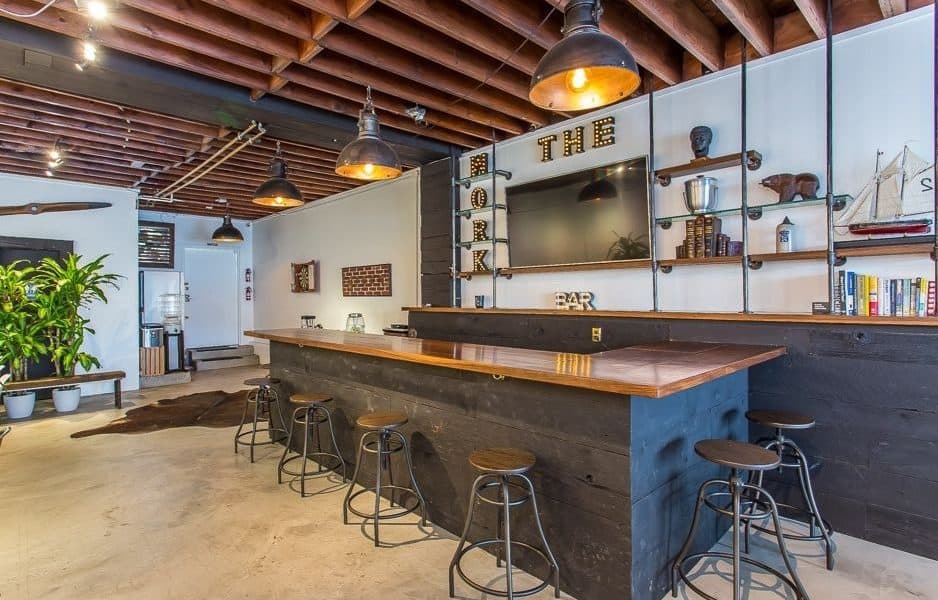 Happy hours are a chance for your team to get to know each other better and relieve stress from a long week of work. Sometimes, however, it can be hard to come up with happy hour ideas to please everyone — not everyone likes to drink or sing karaoke. Whether you're looking to head out to a bar or host your own happy hour in the office, we've compiled a list of 13 creative happy hour ideas to energize your team. Be sure to switch things up and host these ideas at a Peerspace venue of your choice. Peerspace is the largest online marketplace for hourly rentals, after all. So while we have thousands of bookable venues you can use for meetings, conferences, retreats, and more, we have just as many that are perfect settings for creative happy hour ideas. Check it all out below!
1. Dumplings 'n' massage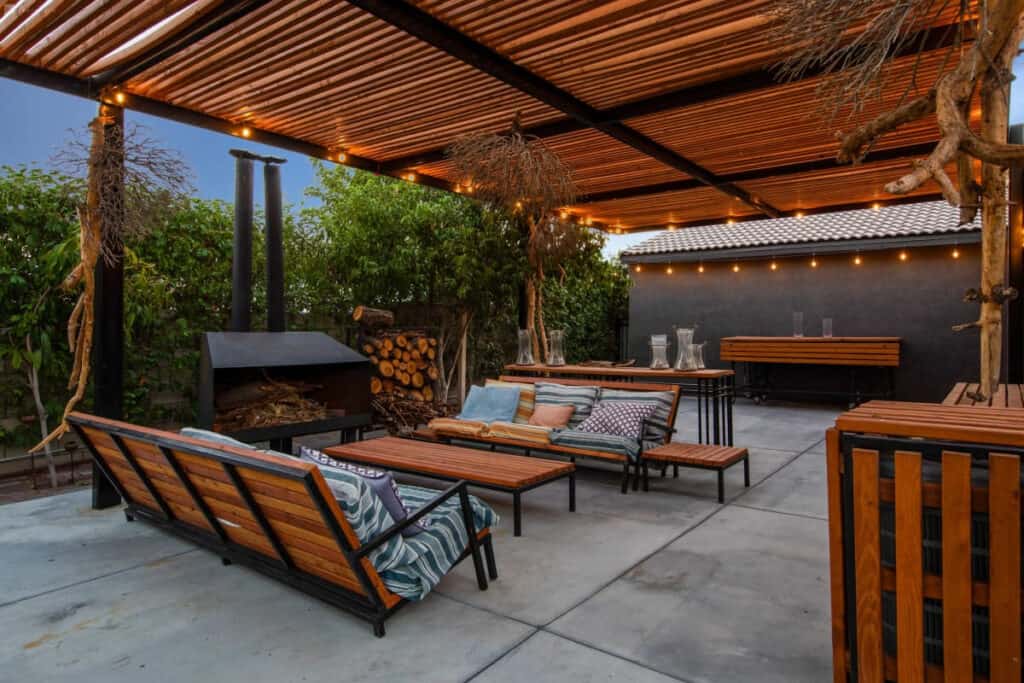 It might not seem like the most intuitive combination, but it's a thing you can do in the "Land Down Under!" A bar in Melbourne, Australia, called Horse Bazaar has a happy hour special that includes three dumplings and a 10-minute seated massage for $15. Not in Melbourne? That's fine. You can hire a massage therapist to come to your office and provide a head-and-shoulders massage for everyone on your team. Pair it with food and drinks of your choosing.
2. Giant games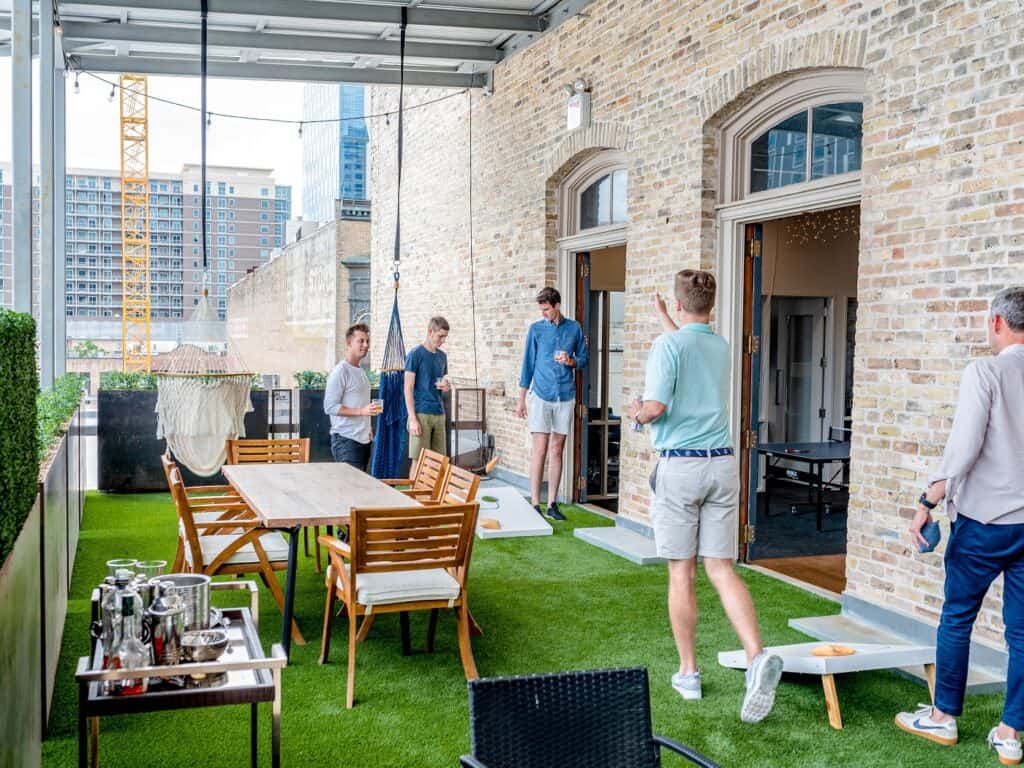 Nearly everyone has played Jenga, but have you ever played giant Jenga? If you can manage to build it without knocking it over, a two-foot tower of giant blocks can reach as tall as a person! Sign up for Joymode, which offers rentals of games and activities shipped right to you. Their giant games bundle includes huge tumbling blocks and Connect Four; best of all, it's free for Joymode members. Get it delivered for happy hour, and ship it back when you're done.
3. General Assembly happy hour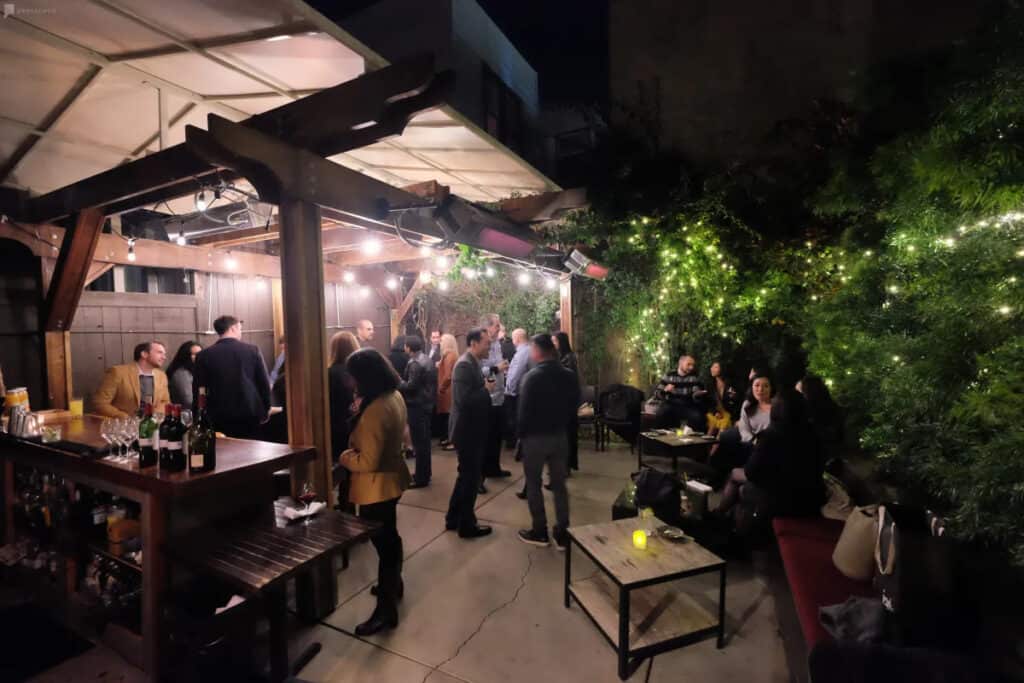 General Assembly is a worldwide organization that offers coding classes, networking events, and other tech-related activities. You don't have to be a tech business to benefit — in fact, their courses are great for introducing non-tech employees to the basics of UX design or digital marketing. They also host plenty of exciting happy hour events, such as the Virtual Reality Happy Hour in Dallas and Back-to-School Happy Hour in Chicago, which features pizza and beer. Join their site and find unique happy hour ideas near you.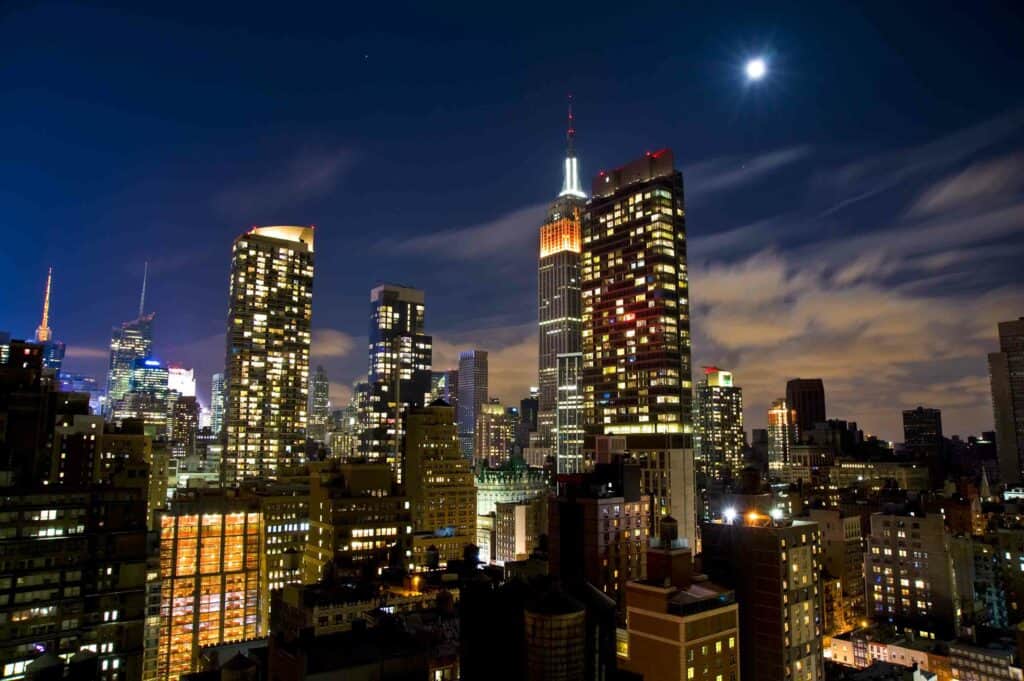 Create your own happy hour at an amazing Peerspace, which enables you to rent out unique spaces by the day or hour directly from hosts. This way, you can find a creative offsite venue to host your team that isn't the normal office setting you spend your 9-5 in. Choose a Peerspace with a rooftop and enjoy the views, or opt for a venue with pool tables and games to fire up the team's competitive spirits. You can also bring your own drinks, or arrange for bar staff or catering through Peerspace's Concierge. Either way, your team will love the idea of escaping the office and socializing together in a unique space they'd otherwise never have access to!
5. Remote happy hour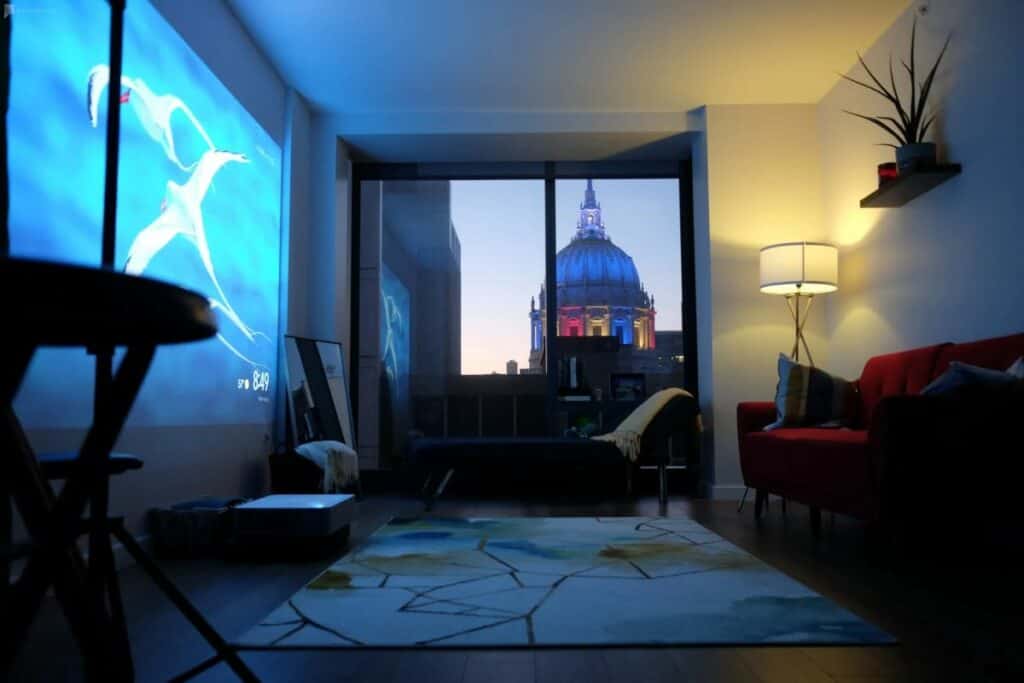 If your team is distributed across the globe or you're practicing social distancing, that doesn't mean you have to miss out on happy-hour festivities. Instead, some of you may be drinking in the morning and some of you at night! One option is to connect over Jackbox Games, which allows you to play online games together like You Don't Know Jack. You can use Skype or Google Hangouts to share your screen and enable everyone to join in the fun. You can all play the obligatory game of beer pong at the annual office picnic retreat next year.
6. Order an Office Bud-E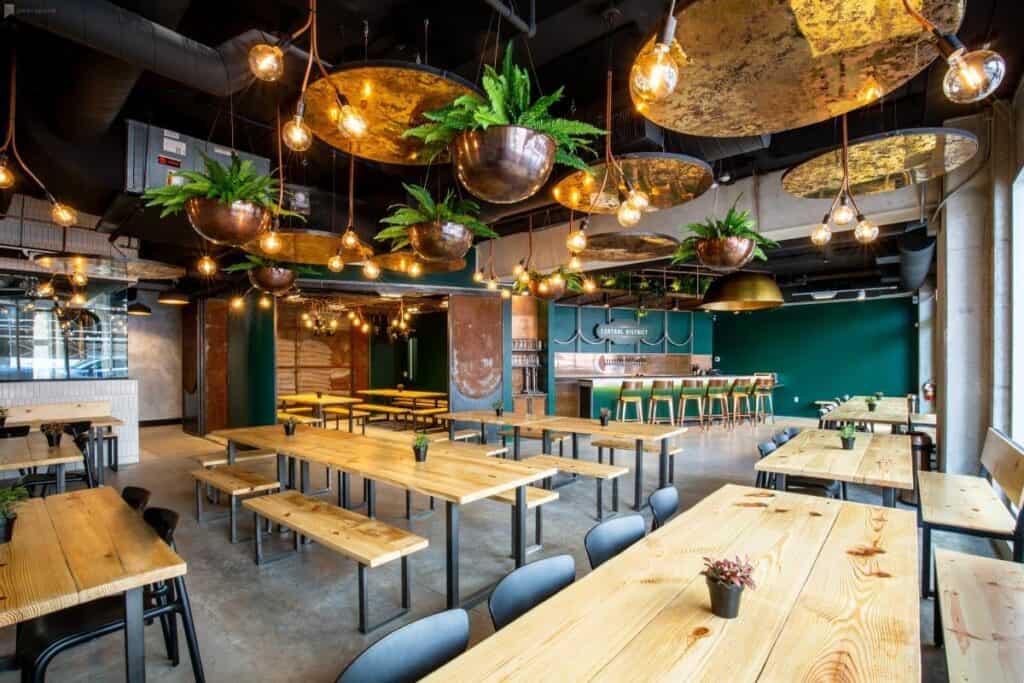 Want to have beer available around the clock so you don't have to worry about ordering more for happy hour? This Anheuser-Busch smart fridge is available for lease in some American cities. It fits 180 beers and is connected to Wi-Fi. Thus, it can automatically order refills for delivery via Minibar. This way, your office will never run dry.
7. Turn the tables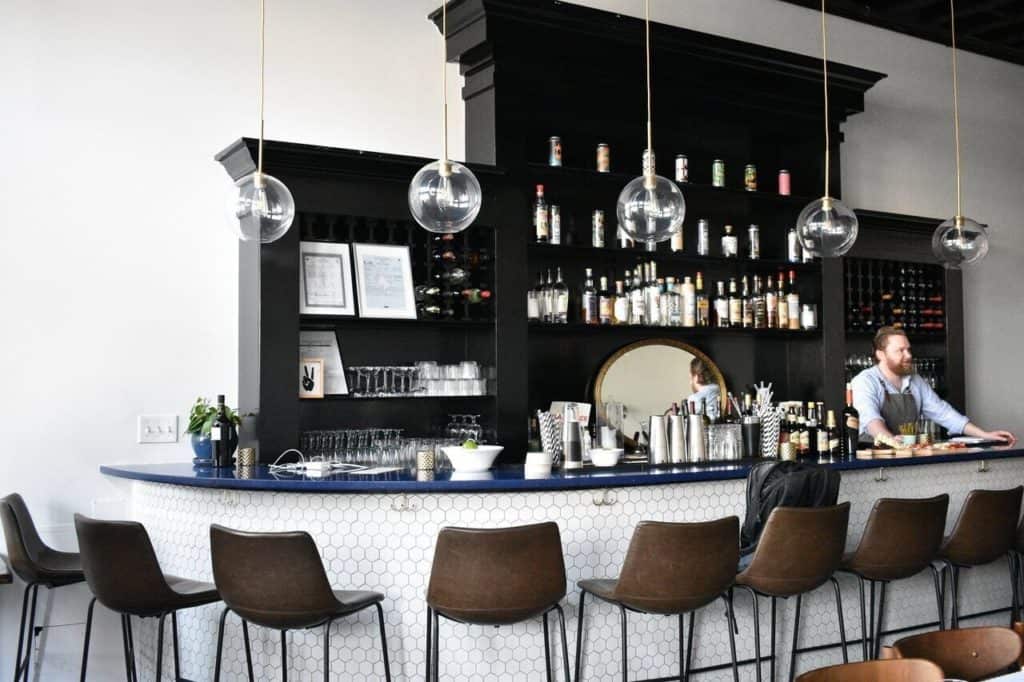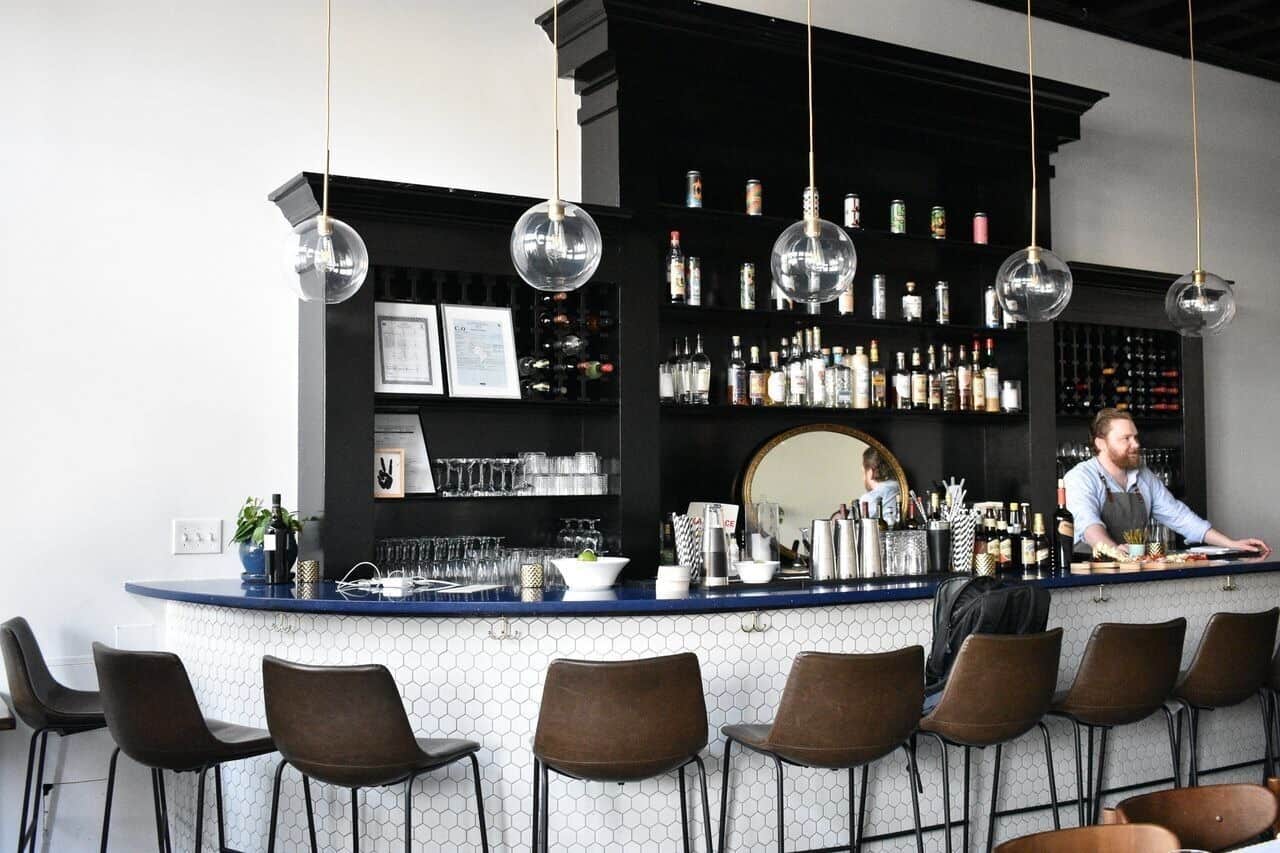 Twice a year at Zendesk, the executives take a turn bartending by creating and serving happy hour drinks to employees. This is a great way to encourage people at every level of your company to mingle by showing the higher-ups are down to earth, too. Give your employees the rare opportunity to be served drinks by their bosses.
8. Host a picnic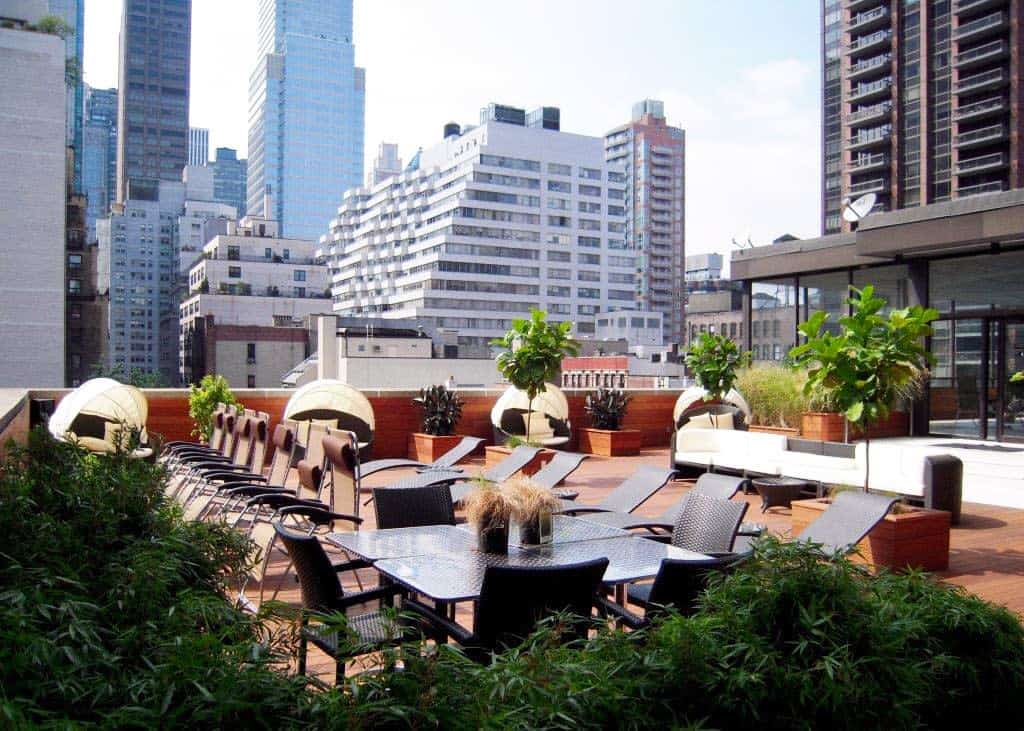 Happy hour doesn't have to take place at a bar or kitchen. If your office has a rooftop terrace or outdoor space, bring out some picnic blankets and a bottle of wine. Enjoy light snacks while watching the sunset. If you don't have access to a suitable outdoor space, rent a venue on Peerspace for the afternoon or evening.
9. Yoga happy hour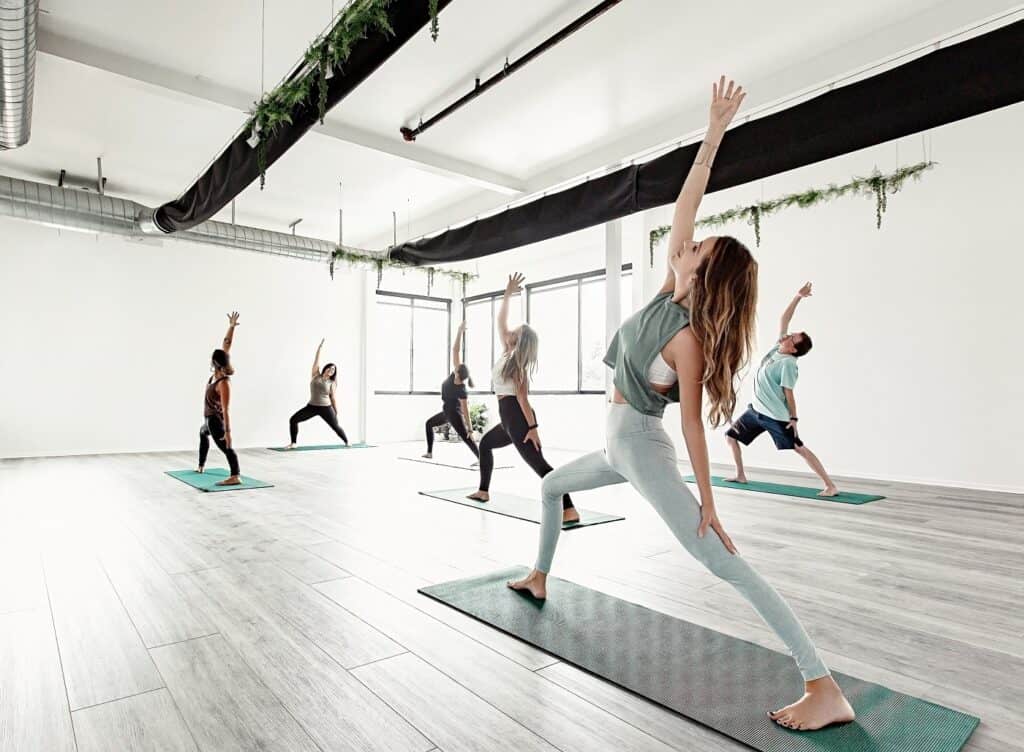 Everyone knows yoga is great for the body and mind. And on the other end of the spectrum, beer has a reputation for being an unhealthy beverage. But, one yoga studio in Philadelphia begs to differ. They offer a popular Happy Hour Yoga class that includes a one-hour yoga lesson followed by a beer tasting. According to Philly Mag, beer (in moderation) has been "used to treat a variety of diseases and illnesses for centuries." Enjoy your own healing brews with a yoga happy hour at the office and enjoy a double dose of wellbeing together.
10. Happy hour brunch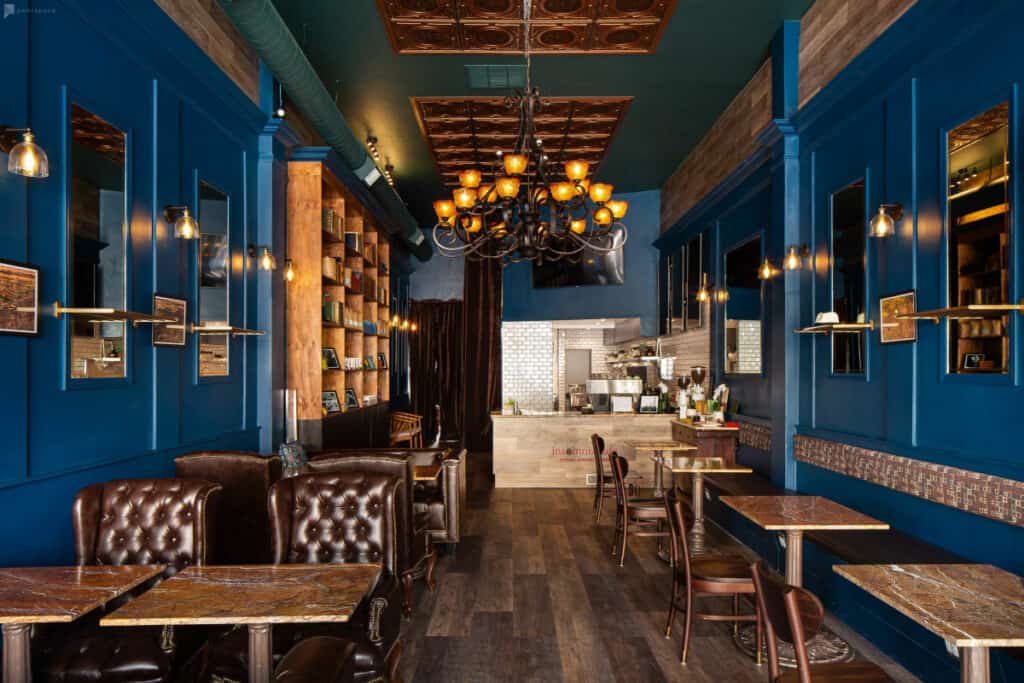 Instead of ending the day with happy hour — when everyone is eager to get out of the office — start off the day with a pancake brunch. Have everyone bring their favorite toppings, and enjoy sweet or savory pancakes with your morning coffee. You'll enjoy the same bonding experiences while fueling up for the day ahead.
11. Host a salon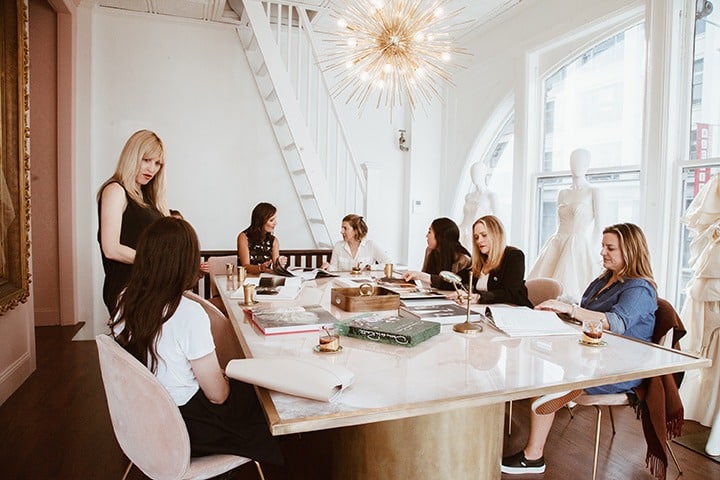 Salons were a popular pastime among artists and philosophers in Europe, in which a group of friends would get together to discuss pressing topics of the day. In the United States, there are events like Mindshare LA and Conversation Cafe that are open to the public. And, of course, you can host your own event at your office. Just be sure to set ground rules to facilitate the discussion.
12. Organize a TEDx event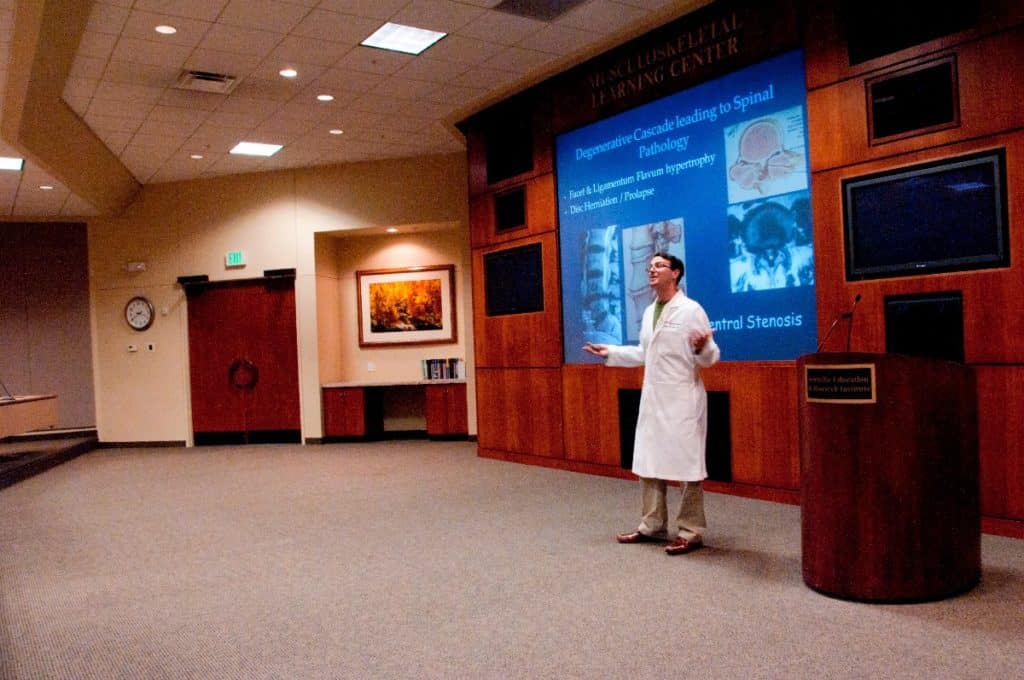 As an alternative option to a salon, you could host an office TEDx event, in which everyone gets 15 or 20 minutes to present on a topic that's important to them. This way, you get to absorb a new subject and learn about what makes your colleagues tick. You can probably fit in two or three presentations during happy hour each week.
13. Community service happy hour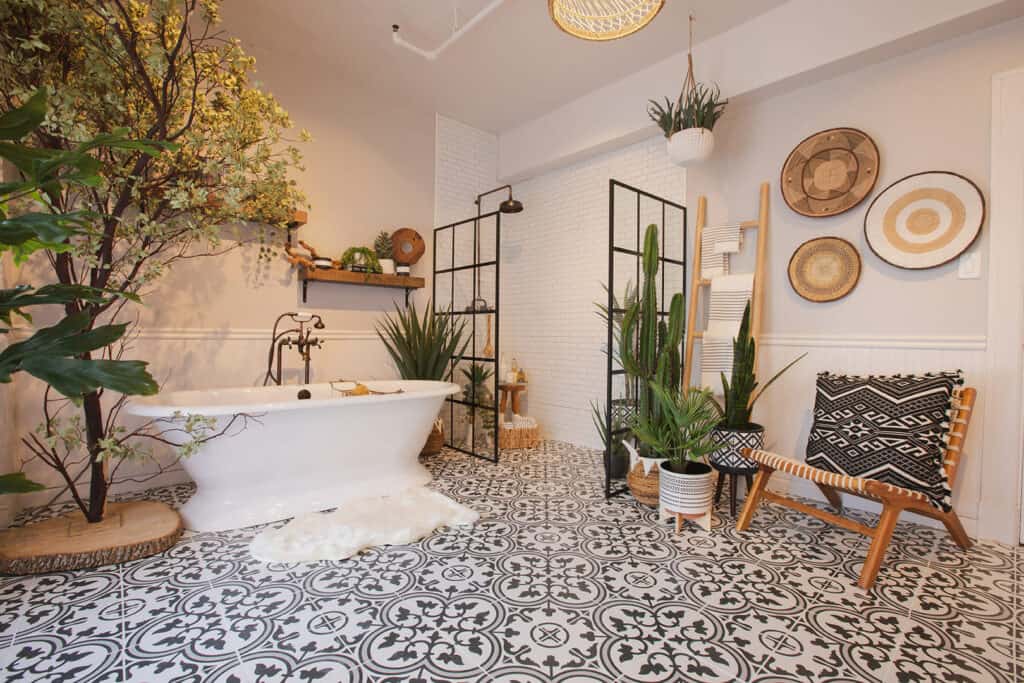 Consider ditching the drinks and focusing on giving back to the community this happy hour. Plan a neighborhood trash pickup or an activity associated with a local charity organization. Get out of the office and end the week on a positive note. You can celebrate with drinks after. Although you may be more in the mood for a shower or bubble bath in the comfort of your own home at that point!
Happy hour ideas are better with Peerspace
One of the best ways to celebrate the end of the workweek is by exploring a brand new space. Do that with your team by booking a stylish, pristine, and private Peerspace venue! Be it a private loft or a secret speakeasy, you and your team can enjoy activities and kick off the weekend in a fun and meaningful way. You can also rely on the services of the Peerspace Concierge to deliver any goodies you and your team want, like furnishings, karaoke machines, gourmet catering, and so on.
Regardless of which happy hour ideas you choose, remember that not everyone drinks alcohol, so be sure to offer other options, such as tea or soft drinks. Hopefully, this week's happy hour event will bring your team together and get them excited for the next one!



Get together somewhere better
Book thousands of unique spaces directly from local hosts.
Explore Spaces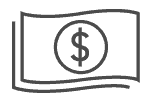 Share your space and start earning
Join thousands of hosts renting their space for meetings, events, and photo shoots.
List Your Space