Here's Exactly How To Hire Event Staff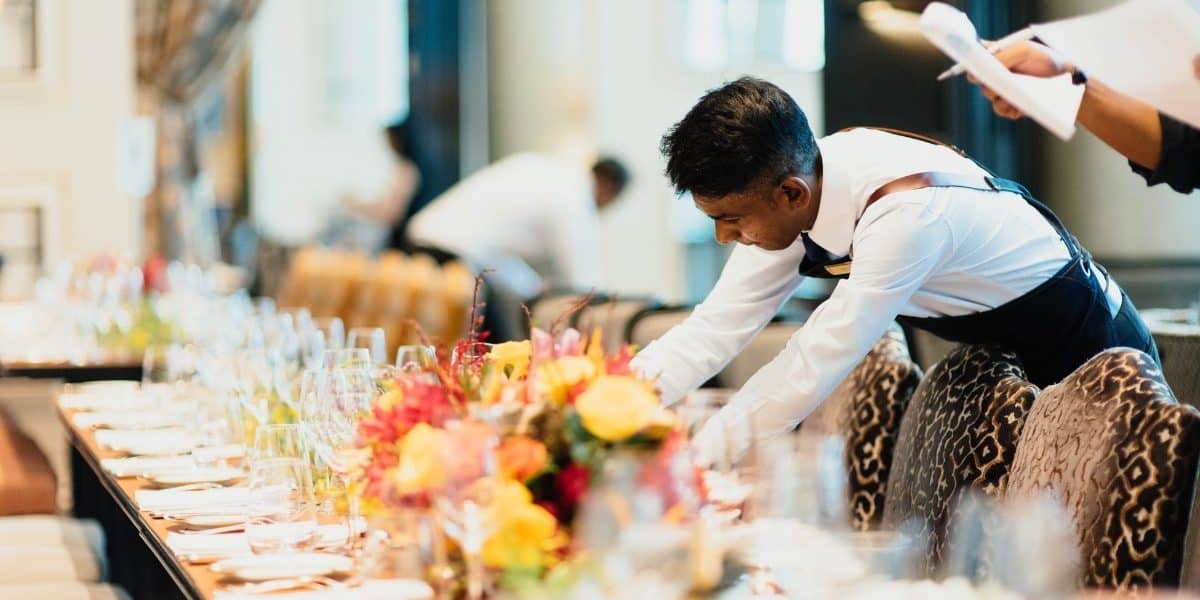 Congratulations — your event planning business is up and running! You've created relationships and surrounded yourself with the very best team of event vendors in the region. Potential clients have come knocking, wooed by your growing reputation for your attention to detail in producing engaging events. Brilliant planner that you are, you've discovered Peerspace as your first stop along the way, using it as your primary resource to find unique, one-of-a-kind venues for your offsite meeting, retreat, launch party, or corporate event in metro areas across the country.
Now it's time to grow, which means you need to hire event staff to support your efforts. This includes food and beverage servers, registration and concierge experts, and A/V assistants; it can also mean graphic designers and people who act in an administrative capacity. You know how to do it all yourself, but as a professional, you know you shouldn't even try to do so. Instead, the following are some avenues to choose in order to hire event staff to make your celebration shine.


1. Start with freelancers
When your business is just getting off the ground or in the early stages of growth, you may not have the resources (or, let's face it, the business levels) to hire a full-time staff. Never fear! In this gig economy, there is no shortage of past and present hospitality professionals who are looking for a side hustle to supplement the income from their day jobs. Hospitality pros — even the ones who are semi-retired — are an energetic bunch with diverse abilities. Use word of mouth to hire your gig-based event staff: bartenders and servers, of course, but also rock star, part-time concierge staff to keep your guests moving in the right direction on event day. 
2. Hire an intern
There's a tough cycle when it comes to landing an upper-level position in the event industry: no one will take an applicant seriously unless they have tangible experience. However, it's hard to find businesses who are willing to give them that experience because no one has the time to train and mentor even their most promising applicants.
Nevertheless, everyone is desperate for staff that can jump right in and get to work immediately. Break the cycle! Hire an intern, paid or unpaid, to be your right hand. Coach and advise them; give them the opportunity to grow as a person and learn every aspect of the event planning business. That means for one event they'll manage registration, another may be hands-on with the food and beverage team, and yet another might wrangle speakers and special guests, anticipating their every need.
Even better, they'll likely have friends and classmates who are interested in the same career path. Let it be known that you're looking to hire event staff, and they'll get the word out to other budding professionals!


3. Partner with other hospitality pros
Did we mention that everyone in the service industry is looking to hire competent, polished event staff? Since those unicorns are sometimes tough to find, it's never a bad idea to simply ask your colleagues if you can subcontract any of their employees for the occasional event or two.
This can also be a good opportunity for those staff people to develop skills and grow as professionals. Of course, remember to be respectful of your colleagues and their staff members. Make sure you keep everything on the up and up; that is, refrain from poaching staff from your associates! It's poor form and will make you look greedy and selfish instead of smart and resourceful. Perception and relationships are so important to your success. Tread carefully.


4. Try temp workers
Temp agencies can be a treasure trove of talent, but be cautious when using their services for event staff. While some larger cities offer hospitality temp workers, others merely offer "food service" as a box for applicants to check on the application. Hospitality is a specialized field like any other. Make sure people are certified to serve alcohol, can stay on their feet for hours at a time, and can lift at least 50 pounds. You wouldn't drop just anyone into an office environment, and a similar standard should apply to food and beverage servers.
If there isn't a hospitality-specific temp agency, check in with them and offer to give simple training for those who are interested. It will make the general pool of applicants better, as well as give those hard-working people yet another marketable, quantifiable skill for their resumes.
5. Create a co-op
Feeling adventurous in your quest to hire the very best event staff? Take it one step further: consider creating a cooperative pool of pros with varied backgrounds and strengths. Check in with your allies in the event industry, then see how they are able to contribute to the training and cultivation of staff that everyone has the opportunity to hire. Events will run even more smoothly, and standards will be streamlined if your communal staff is familiar with other vendors and how they operate. Of course, as the brains behind the operation, you get first choice of who gets to represent you on a given day!


5. Collaborate with work experience programs
Don't discount the value of hiring promising high school students to supplement your event staff. Programs in secondary schools keep getting more specialized and involved every year. Ask thespians to work registration and offer concierge service, as well as members of Future Business Leaders of America (FBLA) and student government to work through logistics. The Rock Ensemble can manage event-day lighting and sound. The students will receive valuable work experience and your company will gain a reputation as being dedicated to community involvement. That's a win!


Remember that events are only as good as the executing team. If you put as much time into hiring event staff as you do with any other aspect of the planning, every event will be a knockout success.



Get together somewhere better
Book thousands of unique spaces directly from local hosts.
Explore Spaces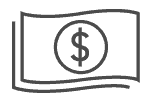 Share your space and start earning
Join thousands of hosts renting their space for meetings, events, and photo shoots.
List Your Space