How Much Does It Cost to Rent a Yoga Studio?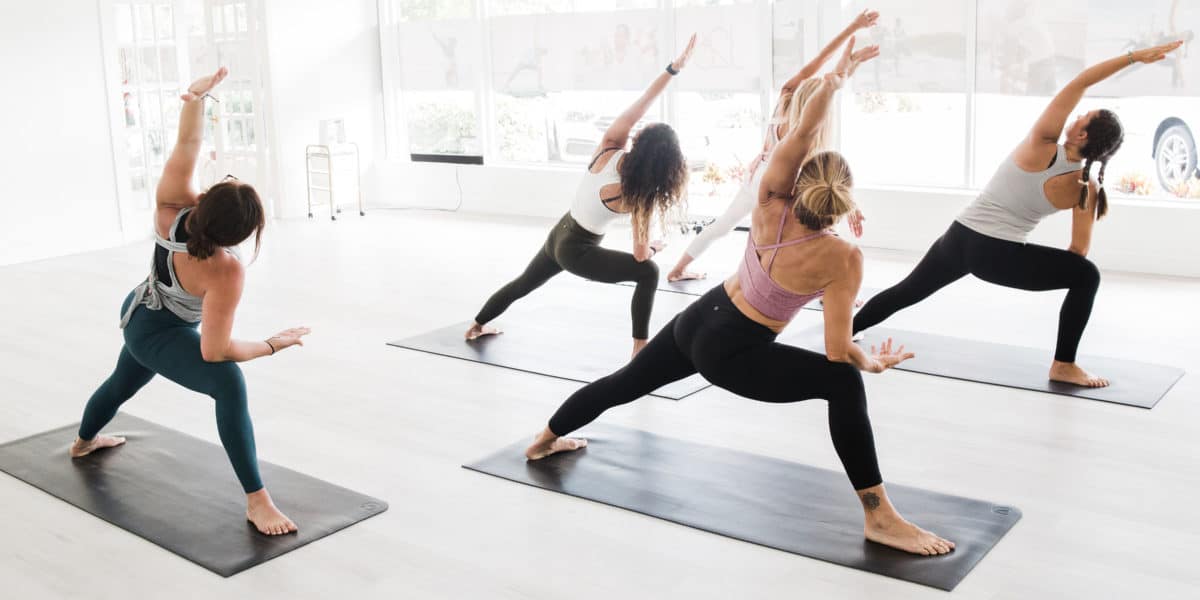 Answered
Yoga Studios on Peerspace cost on average between $50 — $120 per hour.
Yoga studios are some of the most versatile and minimalist event spaces you can find. While some studios are decorated with eclectic decor, others are plain, empty spaces that can host events of all kinds, from musical performances to weddings. Plus, they usually have windows that let in lots of natural light, making them great for professional photoshoots. But how much does it cost to rent a yoga studio? Yoga studios tend to be some of the most affordable event spaces out there, both for one-time events and for ongoing activities. Ahead, we'll break down how much it costs to rent a yoga studio as well as discuss why you may want to rent one and how to do so.
Why would you rent a yoga studio?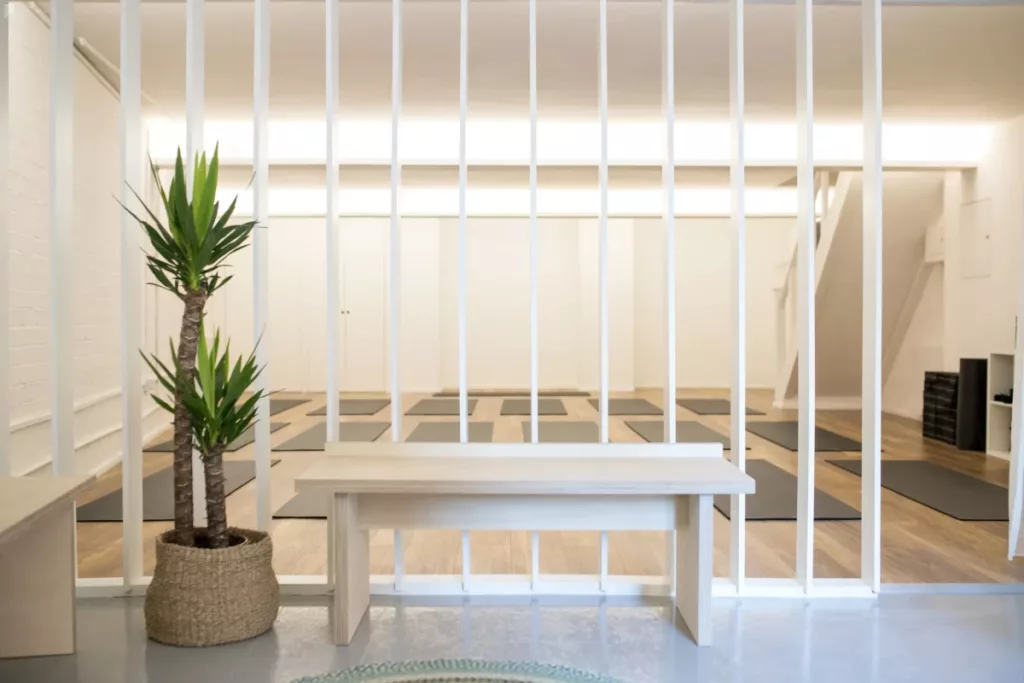 First, why rent a yoga studio? The most obvious reason is that you want to host a yoga class of your own. Maybe you're a traveling instructor who wants to host a class in a new city. Or, perhaps you're planning a class for private clients or a corporate group.
Either way, you don't want to apply to be an instructor at someone else's studio. You want to host and market your own classes, and you just need a space to do it. Renting a studio for a limited timeframe can give you the space to develop your own series of classes. All without making a long-term commitment to a venue and paying membership fees.
Next, maybe you want to host another kind of performance or workshop. Because yoga studios are so versatile, they can often accommodate drum circles, open mics, dance lessons, and any other kind of workshop you can think of. You can expect the studio to have suitable acoustics, climate control, bathroom facilities, and in some cases, A/V gear, and kitchen facilities.
Another idea is to host a photo or video shoot. With hardwood floors and plenty of natural light, many yoga studios provide a great alternative to a photo studio. You can find yoga studios with colorful walls, indoor plants, and other aesthetic touches. Or, you can bring in a photo backdrop and create any other kind of atmosphere you have in mind. Because there's not usually any furniture to get in the way, your model can do yoga, move around the room, or even dance.
Finally, maybe you want to host a special event or even a wedding. The same things that make a yoga studio such a great space for a workshop or performance will apply here too. You'll have a wide-open space into which you can bring chairs, floral arrangements, and other decor. Some studios even offer specialized yoga classes for your bachelorette party or wedding ceremony!
How to rent a yoga studio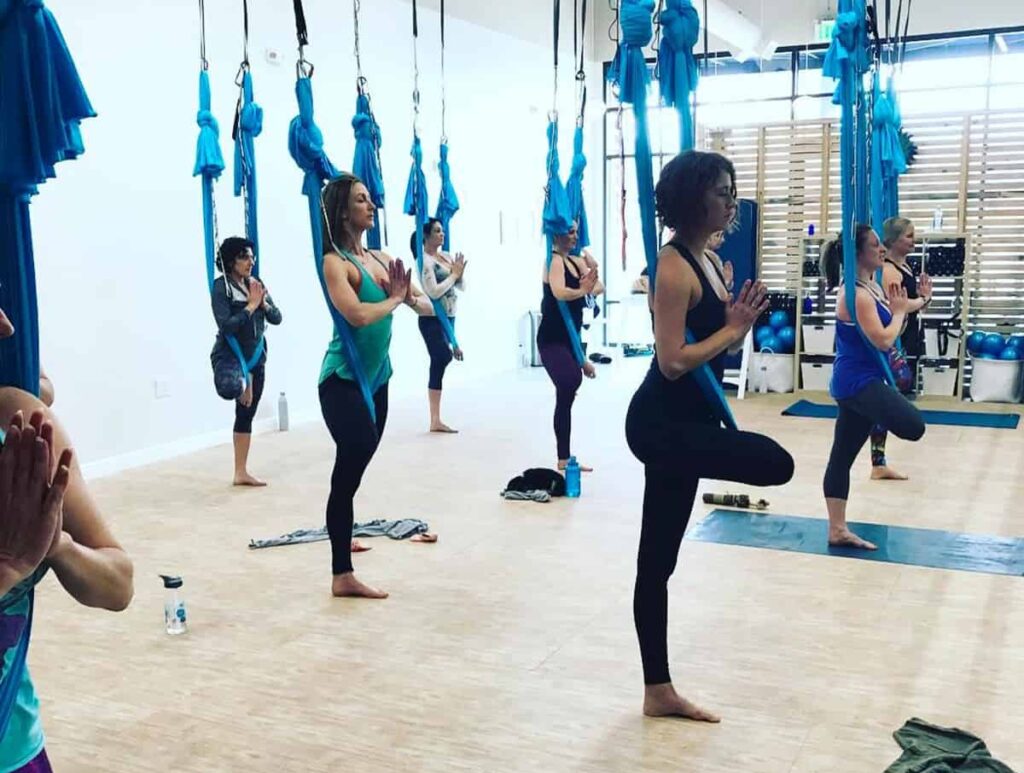 Now that you have a venue in mind for your event, how much does it cost to rent a yoga studio, and where can you find one? You can start by asking your local yoga studio if they have a policy for renting out the space, but the easiest solution is to search for a venue on Peerspace.
Peerspace is the go-to platform for venue rentals of all kinds. Whether you're hosting a wedding or a workshop, you'll find dozens of yoga studios available to rent from local hosts, by the day or the hour. It's easier than going around to all of your local yoga studios to find out their availability and their rental policies. In many cases, you can instantly book the space online.
All you have to do is search by date, location, budget, capacity, event type, and any other filters that will help you narrow down your selection. Then, check to make sure that the location has all of the amenities you'll need for your event. Some studios come with yoga mats, blocks, bolsters, and other basic yoga equipment, while others have furniture and A/V gear as well.
If there's something you need that isn't available on-site, you can inquire with your local host or call up the Concierge service to have it lined up through a trusted local vendor. Whether you're in need of a caterer, photographer, or equipment, the Peerspace Concierge can help!
Types of yoga studios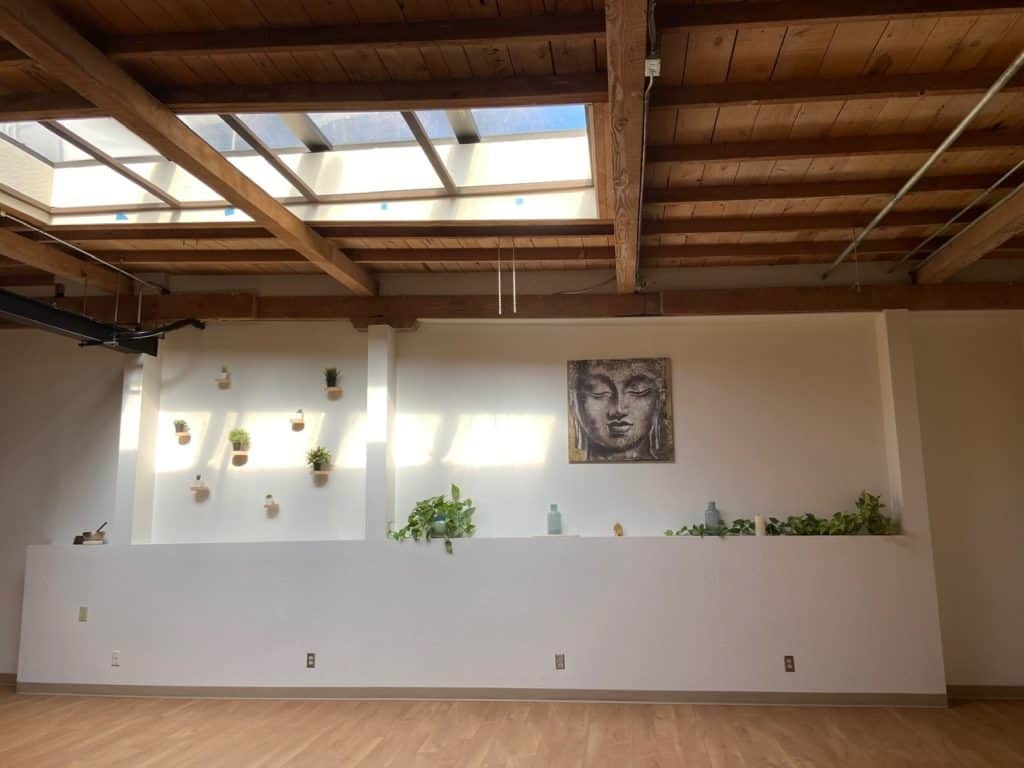 So, what kind of yoga studio should you book for your event? While many yoga studios have a similar aesthetic, they aren't all interchangeable. They vary widely by size, layout, and decor, as well as whether or not there are additional spaces on site that can be used as a changing room, bridal suite, or backstage area.
Here are a few of the options available to rent on Peerspace:
As you can see, they range from small studios that can fit less than one dozen people, to venues with multiple rooms that can accommodate 50 or more. If you have any doubt about whether the space will be suitable for your event, you can always ask your host before booking it.
How much does it cost to rent a yoga studio on Peerspace?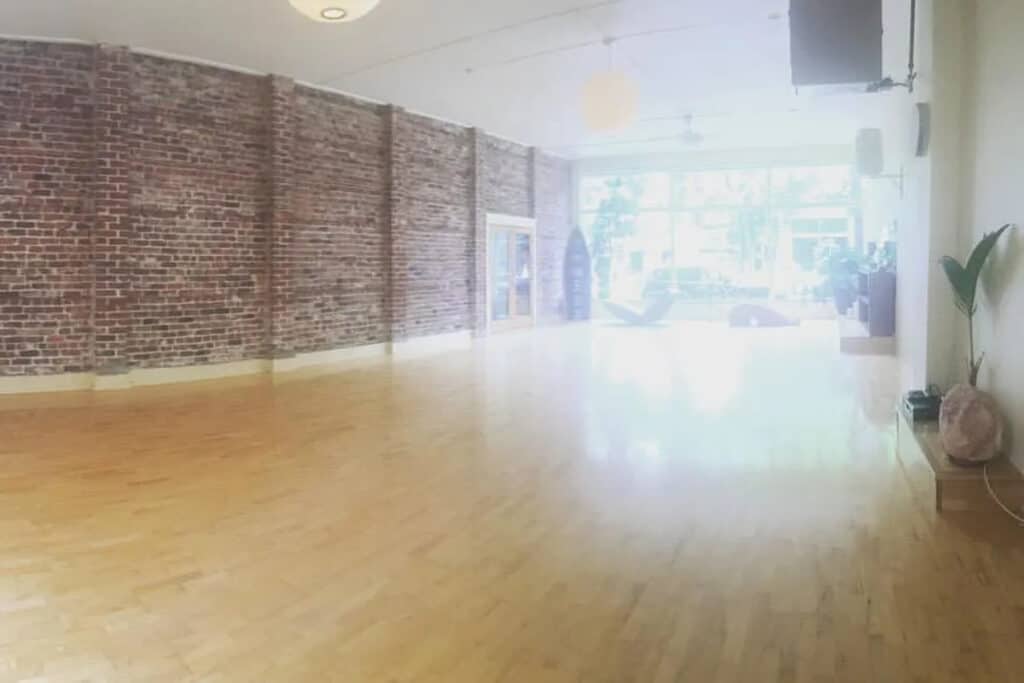 Keeping in mind the variety of spaces available, how much does it cost to rent a yoga studio for your event? The good news is that yoga studios tend to be very affordable compared to similar event venues. That's partly because the reduced set-up time makes it easy to rent a space for just an hour or two, without having to commit to a longer rental.
The least expensive of the above mentioned yoga studios is the one in Oakland. It only costs $25 per hour and has a one-hour booking minimum. Don't let its low price fool you — this studio has dozens of five-star reviews! Including this one, which sums up the experience nicely: "Natalia was a wonderful communicator and I absolutely loved the space. It was simple to access and was so clean and bright. I would definitely use this space again. Thank you!"
Three of the studios on this list — the venues in Seattle, Chicago, and Philadelphia — all cost $75 per hour, with only a one or two-hour minimum rental. The studios in New York City and Atlanta cost $85 per hour and $99 per hour, respectively.
The yoga studio in Denver is a bit of an outlier, costing $250 per hour. But that's because it is a renovated space that kept its vintage hardwood floors. Its walls are also graced with modern art by a local artist. Choose this venue for an elegant photoshoot or a corporate yoga class for private clients in a central location.
How much does it cost to rent a yoga studio: conclusion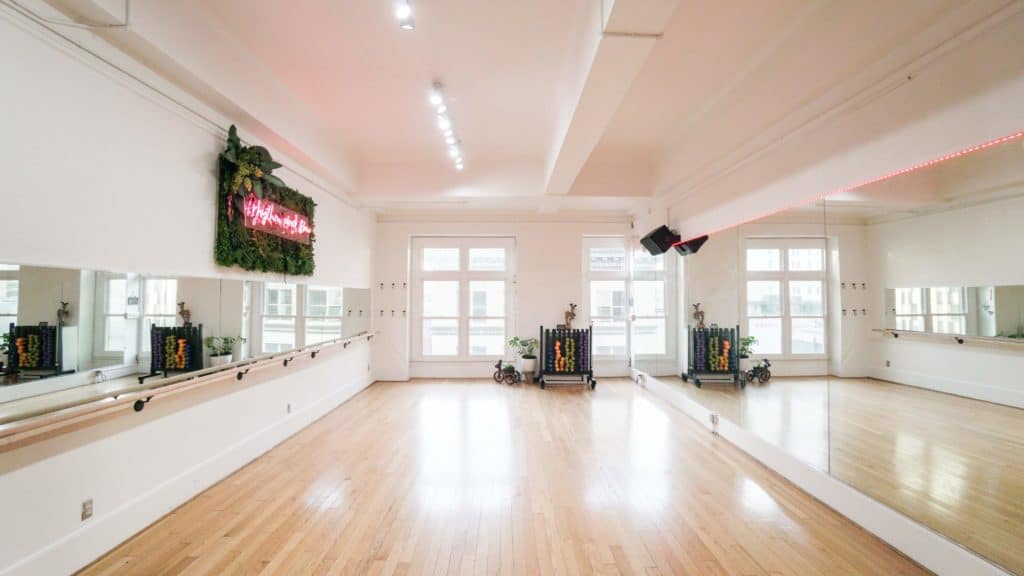 The studios we mentioned here are just some of the options you'll find when you search for yoga studios on Peerspace. And don't forget, there are many other types of spaces available to rent, too! You can find a venue that suits your space requirements and equipment needs. Plus, all of our venues are available to rent by the hour with no membership fees involved. No matter what you need a yoga studio for, you're sure to find a clean, stylish, and welcoming option on Peerspace!

Get together somewhere better
Book thousands of unique spaces directly from local hosts.
Explore Spaces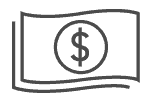 Share your space and start earning
Join thousands of hosts renting their space for meetings, events, and photo shoots.
List Your Space