How To Host A Dinner Party: Wow Your Guests With These Tips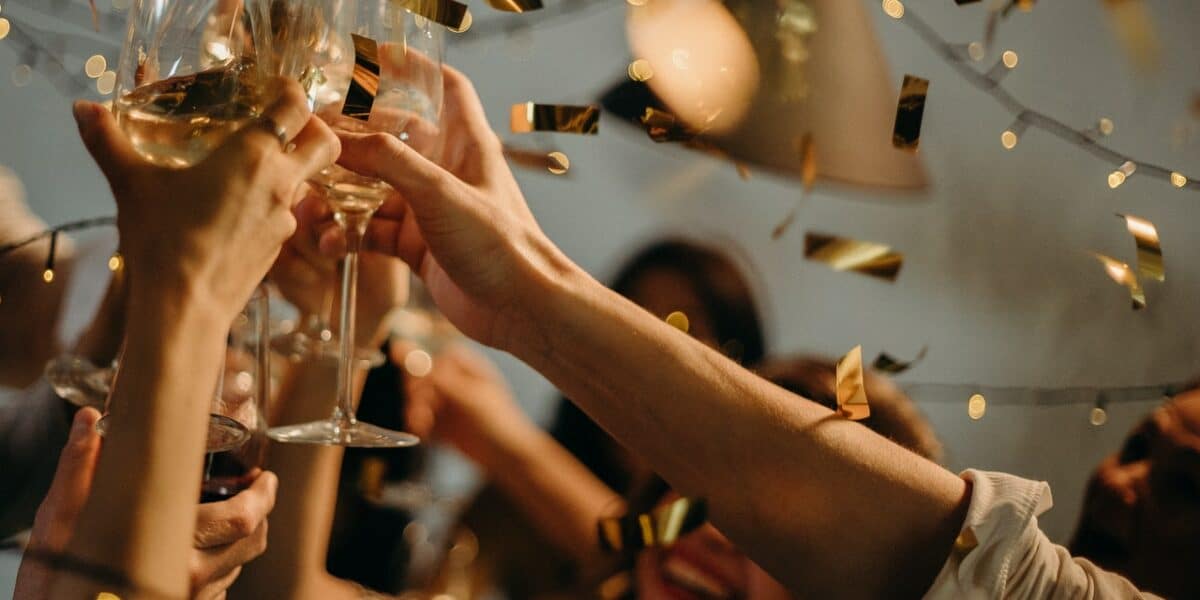 Wondering how to host a dinner party? At Peerspace, we get it! A dinner party seems like such an adult and elegant gathering. If you haven't hosted one before, planning one may seem overwhelming. And there are several factors to consider when considering how to host a dinner party, especially if it is your first time.
However, with the following tips and tricks and a bit of confidence, you'll be ready for the big event in no time. The following are some tips on how to host a dinner party, from location to decor to food. Enjoy!
1. Rent a unique venue on Peerspace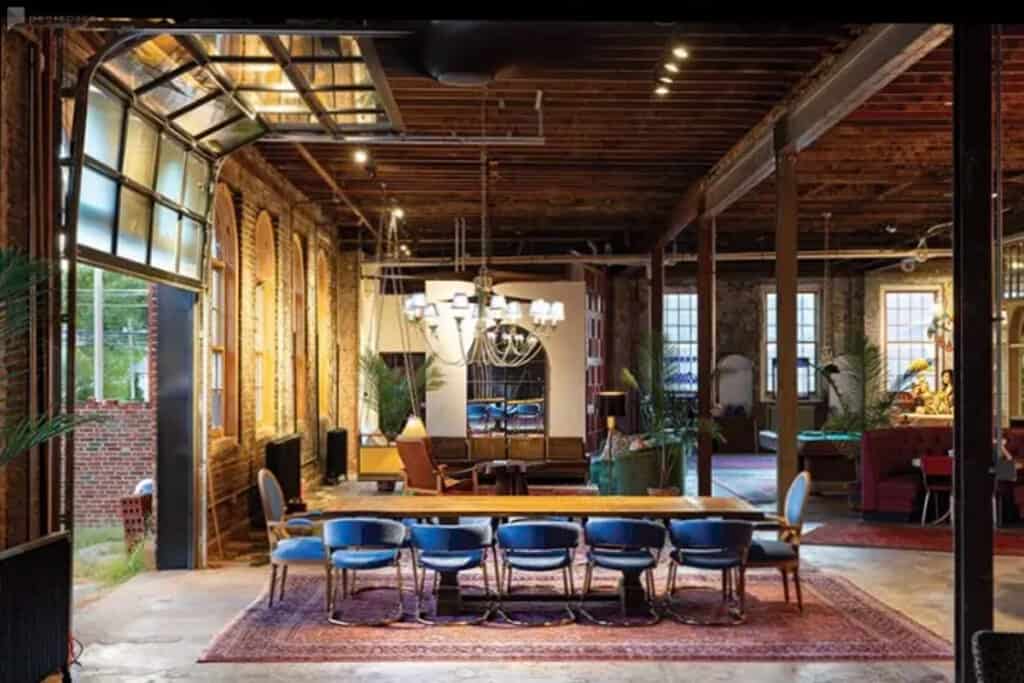 Before hosting a dinner party, the most important thing to remember is to choose a venue that suits your style and needs. Peerspace is a fantastic chance that is simple to utilize and will provide you with the ideal location for your needs, stress-free.
Peerspace is the largest online marketplace for hourly venue rentals. By booking a dinner party space on Peerspace, you will get both a great deal and peace of mind. Booking is simple, and you will find tons of dinner party options by browsing venues in your location. You may have a dinner party outside or indoors, at a restaurant, on the beach, at a gallery, on a roof, or wherever else you like!
But to help you get started, here are a few of our favorite dinner party venues on Peerspace:
As you can see, there are a lot of dinner party-perfect Peerspaces across the country and beyond. Once you found your ideal venue, you can enlist the services of your very own Concierge service. This is Peerspace's special team of event specialists who can set up catering, furnishings, equipment, entertainment, and anything else you request.
2. Specify a date and time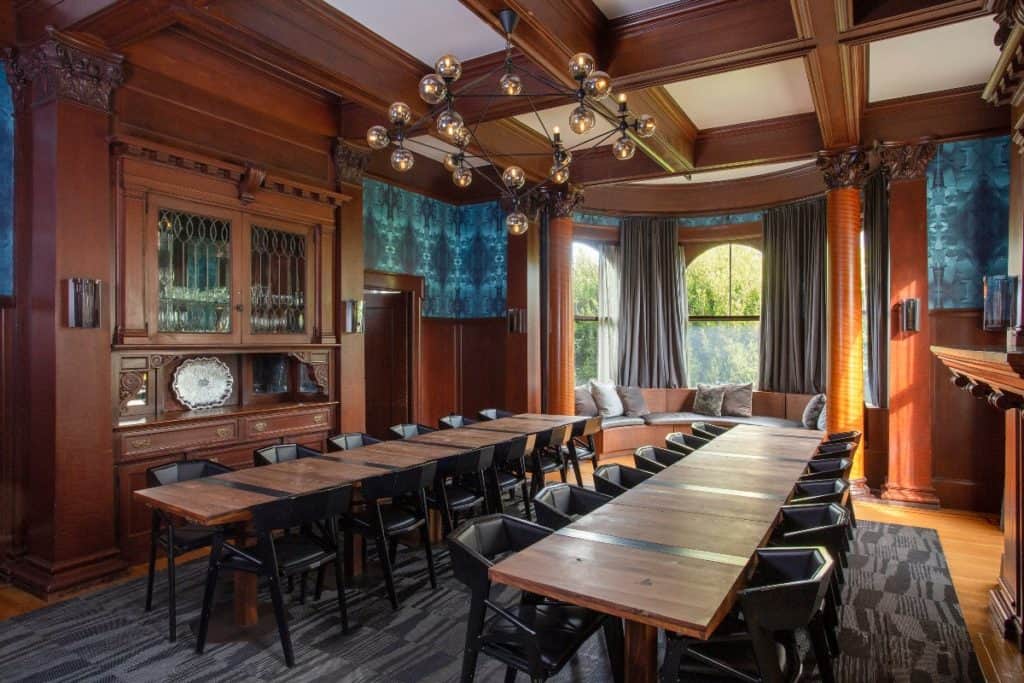 It's critical to choose a day a few weeks in advance for a great dinner party and to double-check that the day you choose is appropriate. Be sure you can be entirely free on that day if your dinner party is for a large group of people. After all, you want to get everything prepared for the big event!
Dinner parties typically begin late in the evening, so set an evening arrival time. You can set an estimated ending time or simply let the events end naturally on their own.
3. Make a guest list
When you're the host, you have a lot of duties. Make a list of people you want to invite and consider the event itself when doing so. For example, it's best to pick fewer guests since they're easier to manage, but if the dinner party is a corporate event, this may not be an option.
Before preparing a guest list for the dinner party, double-check your venue and space to see how many people it can handle. Then, prepare a guest list as soon as possible since it's a time-consuming procedure.
Is your dinner party business-related? Then you should check out our 11 professional corporate dinner ideas next!
4. Send exquisite invitation cards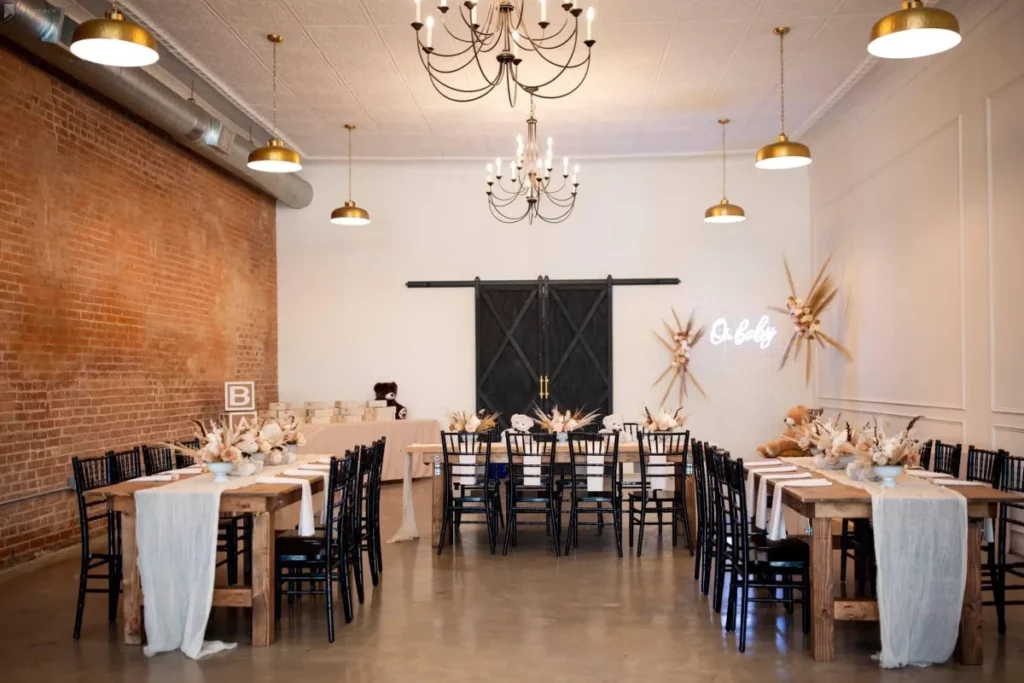 You may choose whether to host a formal or informal dinner party and then create invitation cards accordingly. Choose more complex and modern invitation cards if you are throwing a formal dinner party. If you are hosting a casual dinner party, you can invite guests via social media and inform them of the date, time, and location. The information should be clearly stated on your invitation cards, in letters, or in emails for convenience sake.
5. Craft an eye-catching table setup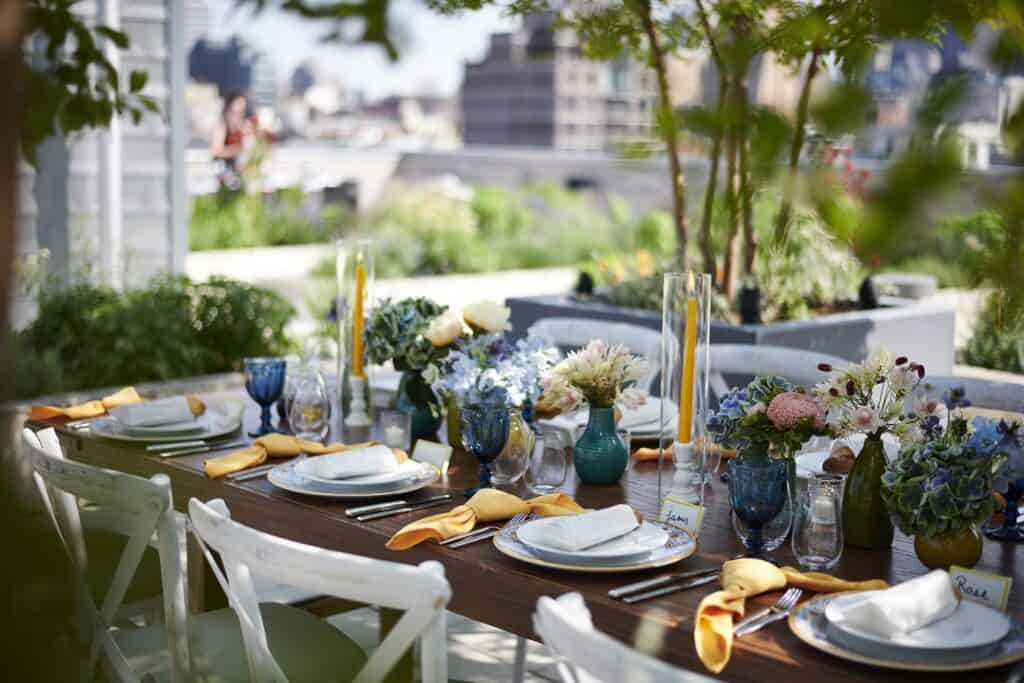 If you're planning a dinner party, create a tablescape that matches your theme. You may opt for a contemporary theme with a minimalist table setting that keeps things simple. Or for a classic, regal appearance, choose a velvet table runner and vases stuffed with fresh-cut roses.
Overall, your choice of table linens, cutlery, glasses, plates, and decorations should be tasteful to create a pleasant atmosphere.
6. Use chandeliers and trendy lighting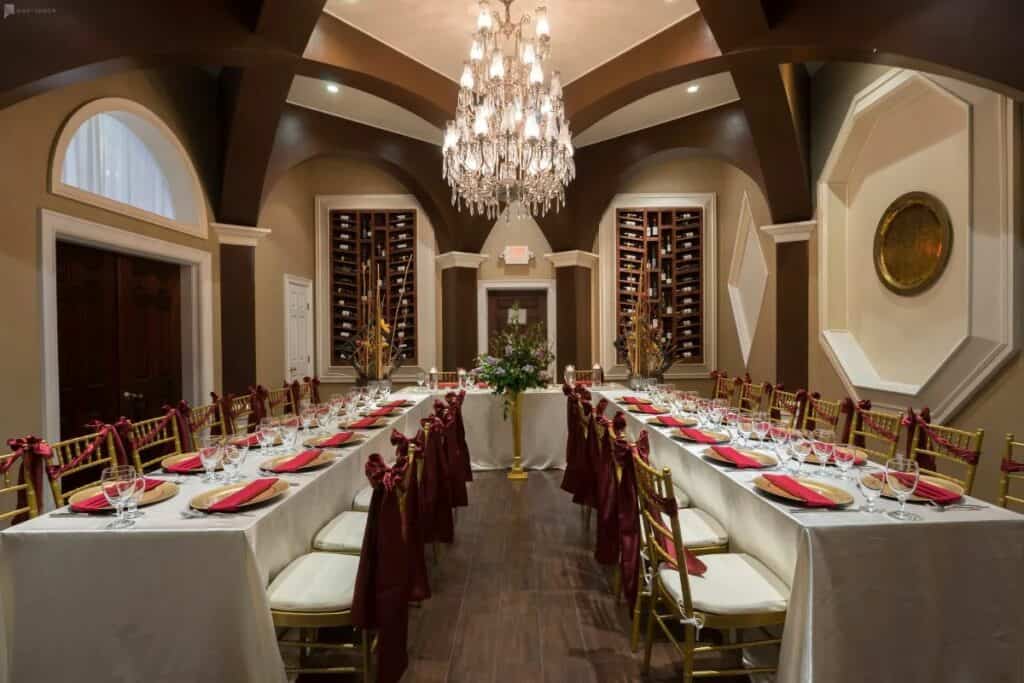 If you wonder how to host a dinner party with great ambiance and gravitas, find an event space with chandeliers to enrich the space. Also, you can use a lot of candles because candles add a charming ambiance to any meal effortlessly. The lighting should be adequate so that everyone can see well, and if you want to add some additional effects to your dinner party, consider using dimmer lights.
Keep this in mind while throwing a fantastic dinner party. After eating, you can change the lighting for games and other activities with your guests as you like.
7. Table d'hôte menu and hors d'oeuvres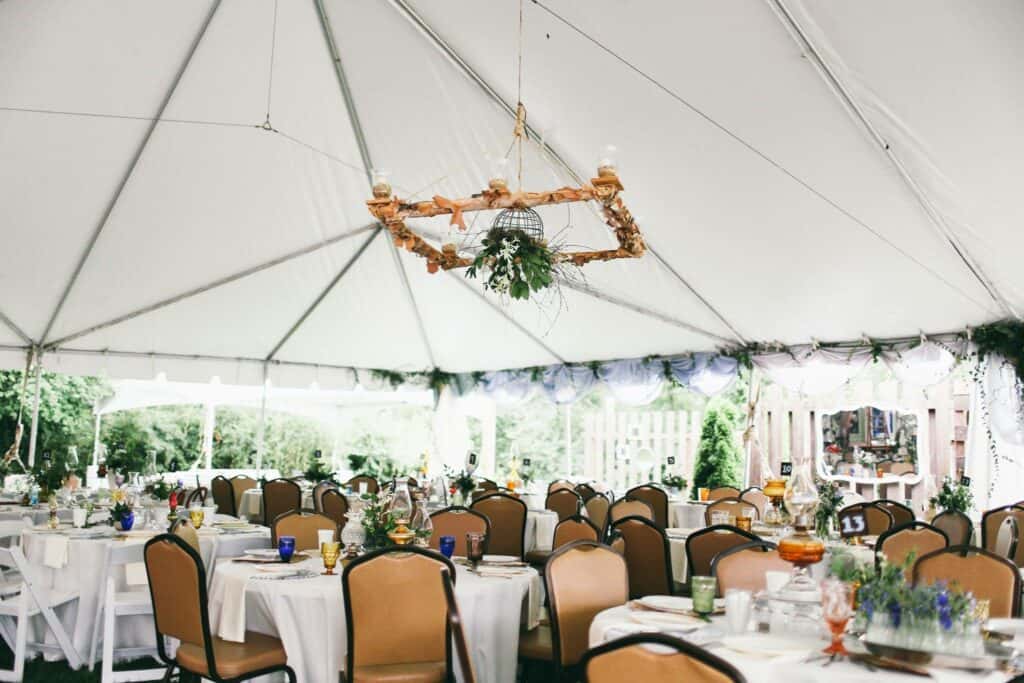 Create a menu that includes a main course, desserts, and some light fare, whether you're cooking yourself or hiring a chef. Setting a decent menu is crucial since the food will determine the success of your dinner party.
Be sure to start with hors d'oeuvre, appetizers, or starters, whatever you want to call them, which may be hot or chilled. If you're hosting a dinner party at a restaurant, the table d'hôte menu is an option. A table d'hôte menu includes an appetizer and dessert selection. The set menu offers the most flexibility, and your guests will almost certainly enjoy it.
8. Select wine and beverages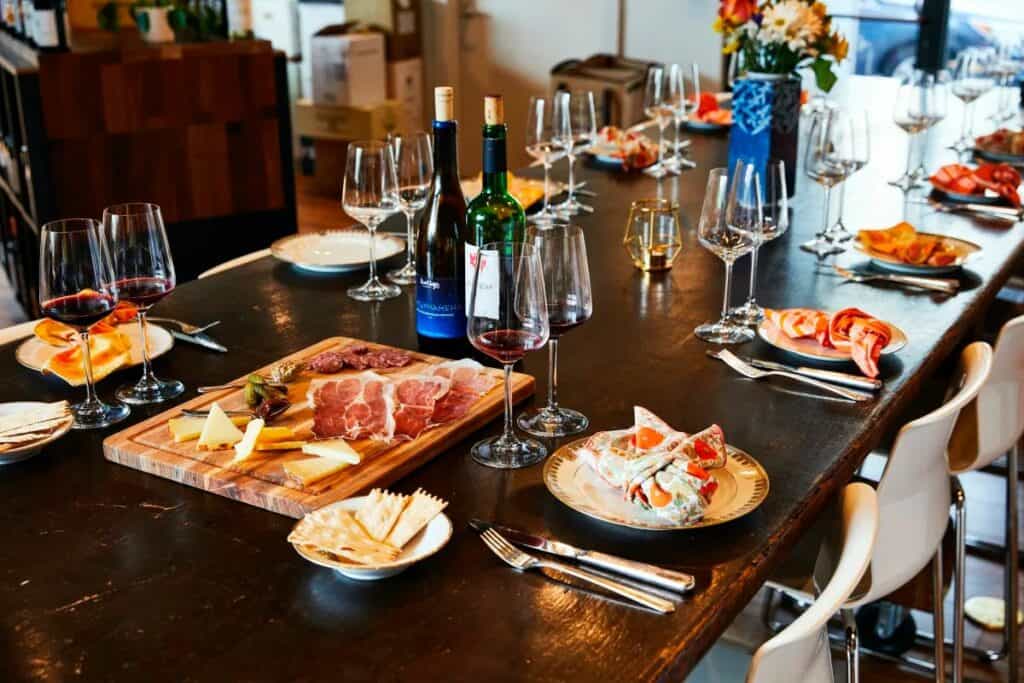 As the host, you'll need to provide a variety of wines and beverages for your dinner party. If you don't want to do it alone, you can hire an event manager. It's a good idea to buy all of these beverages at least a day ahead of time and keep them in refrigerators. Make sure everyone has at least two glasses of wine or other drinks, and keep bottles handy, so they can serve themselves anytime they like.
Along with wine, consider flavored water, beer, spirits, liqueurs, tea, and coffee.
9. A red carpet entrance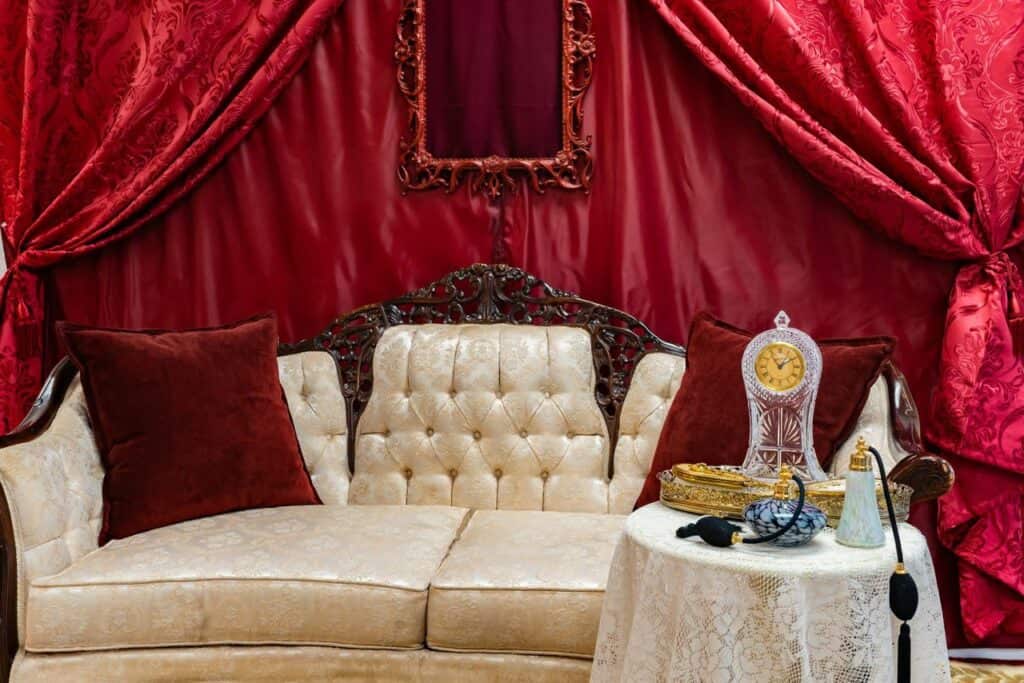 Take the extra step to add red carpets at the entry to give your guests a big Hollywood welcome. Making a good first impression is crucial, especially if your dinner party is for new clients or is business-related. A
dorn the walls with flower garlands and other elegant decor. Or, better yet, book a Peerspace venue that comes pre-decorated. It just adds to the glitz and glam at your dinner party.
Are the holidays approaching? Then our festive Christmas dinner party ideas will surely delight your crowd!
10. Dance night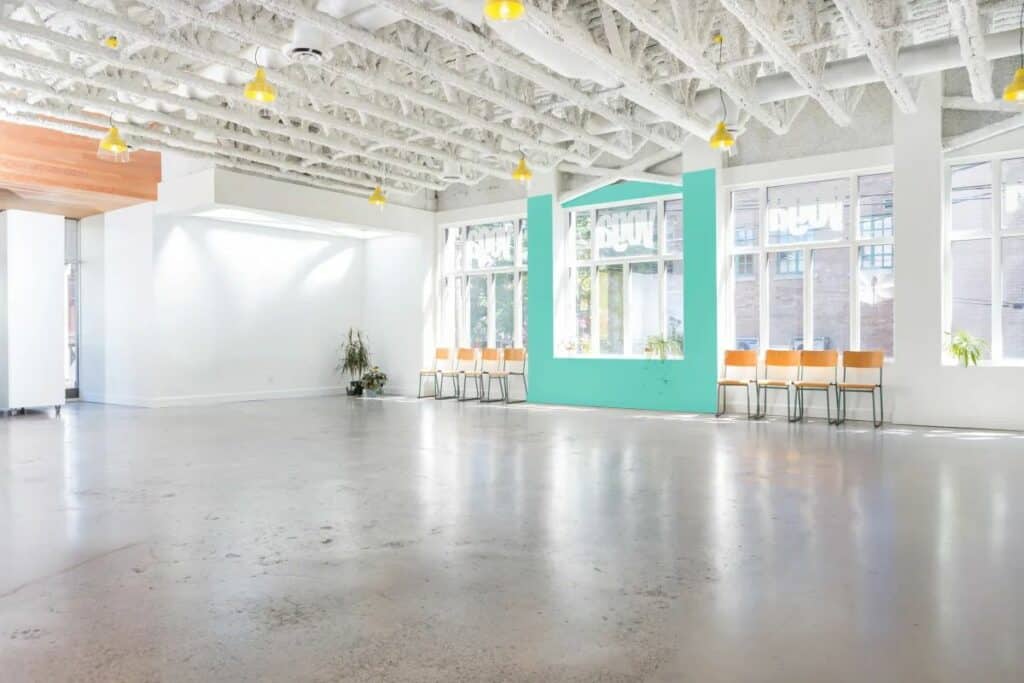 It's a dinner party, yet you should do more than simply eat. Ideally, plan for a variety of activities at the party, like card games and dancing. While you're eating, put on some relaxing music. To get the action started, invite your guests to dance a little after the meal has ended and you've served digestifs.
11. The conversation starters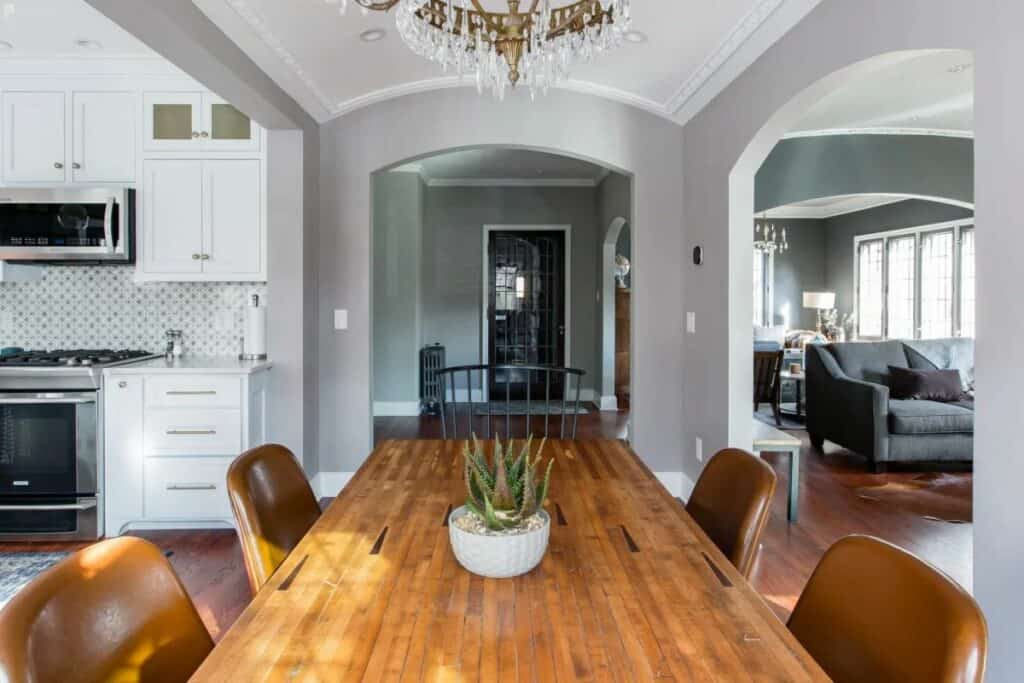 You gain experience by hosting a dinner party, and after some experience, you'll feel more relaxed about the prospect of hosting another dinner party. To make yourself and your guests more relaxed, you need to have a few conversation topics at hand to break the ice and keep the words flowing. Here are a few excellent ideas to get you started!
12. Behave gracefully and respectfully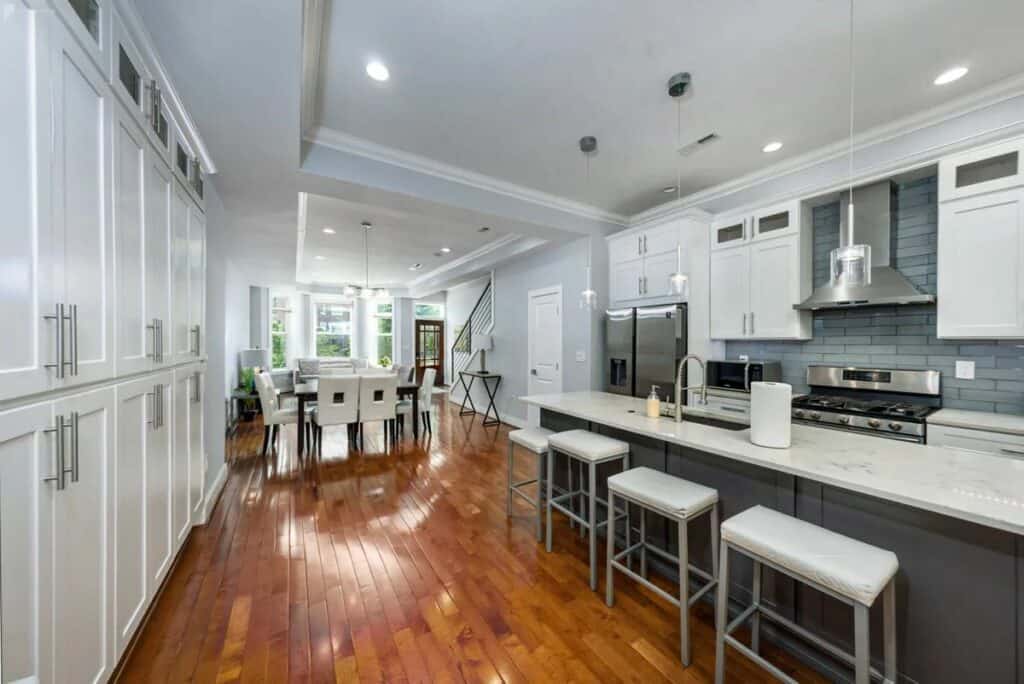 When it comes to organizing any event, not just dinner parties, politeness is essential. It makes a big impression on new and old friends alike. Accept the presents your guests will bring to the celebration, and if they want to assist you with the dinner party preparations, let them. It provides a welcoming environment and ensures that everyone enjoys themself.
How to host a dinner party: conclusion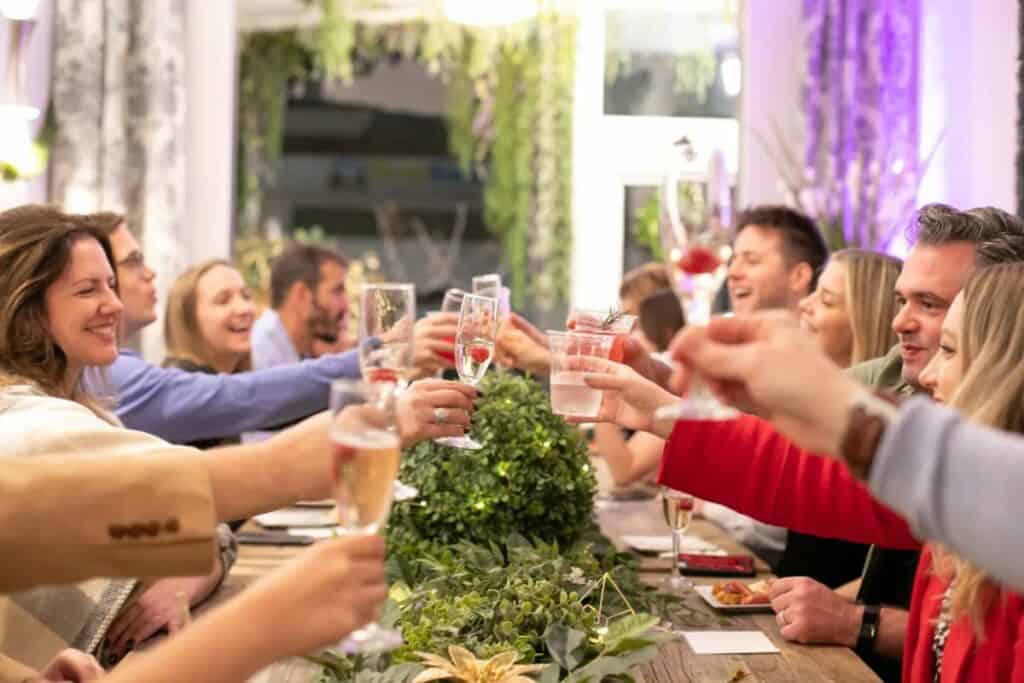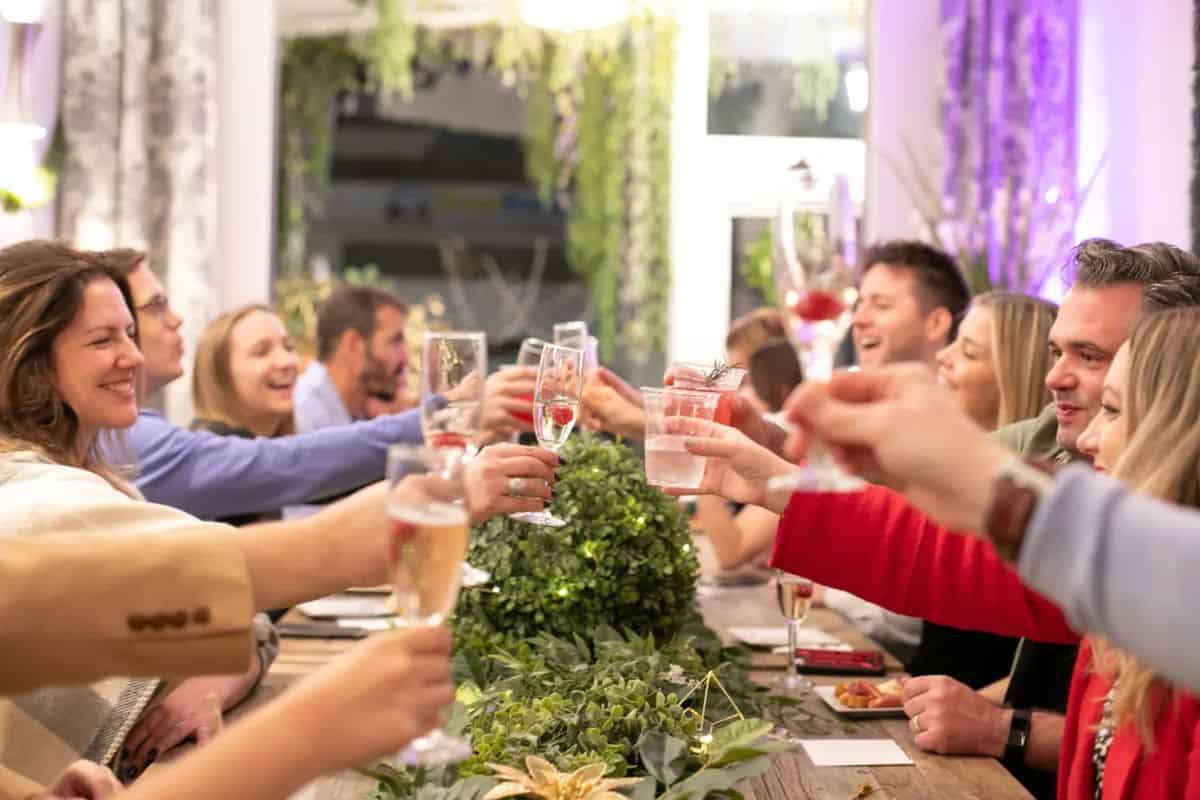 Now you know how to host a dinner party! See, it isn't too difficult to do. Once you choose a Peerspace venue that suits your event and has the amenities and style you need, most of the work is already done for you!
And remember, you can contact the Concierge service if you want help arranging catering, entertainment, wait staff, and whatever else you may need. Cheers to an amazing evening!

Get together somewhere better
Book thousands of unique spaces directly from local hosts.
Explore Spaces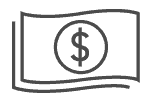 Share your space and start earning
Join thousands of hosts renting their space for meetings, events, and photo shoots.
List Your Space