Here's How and Where to Rent a Dance Studio for a Day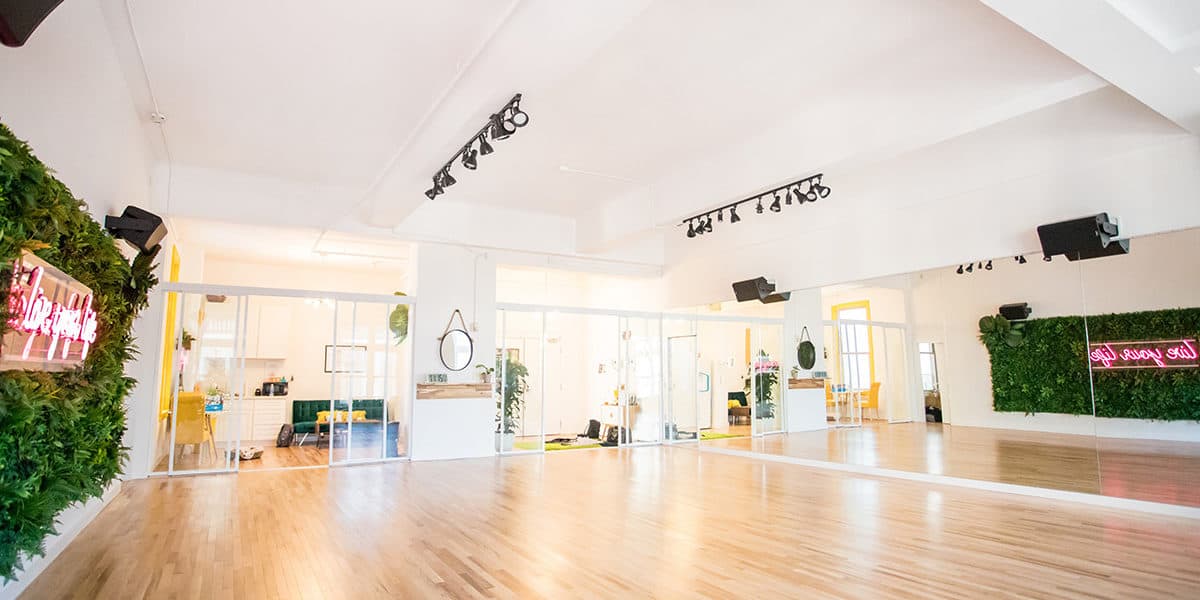 Answered
There are more than 10,000 spaces for rent by the hour on Peerspace.
You don't have to be a dancer yourself to appreciate a dance studio's hardwood floors and wide-open spaces. In fact, many studios can host dozens of other kinds of activities, including yoga classes, musical performances, workshops, and more.
If you're looking for a flexible space to host a private event or photoshoot, then a dance studio may be just right for you. With that in mind, here's how and where to rent a dance studio for a day.
Why rent a dance studio for a day?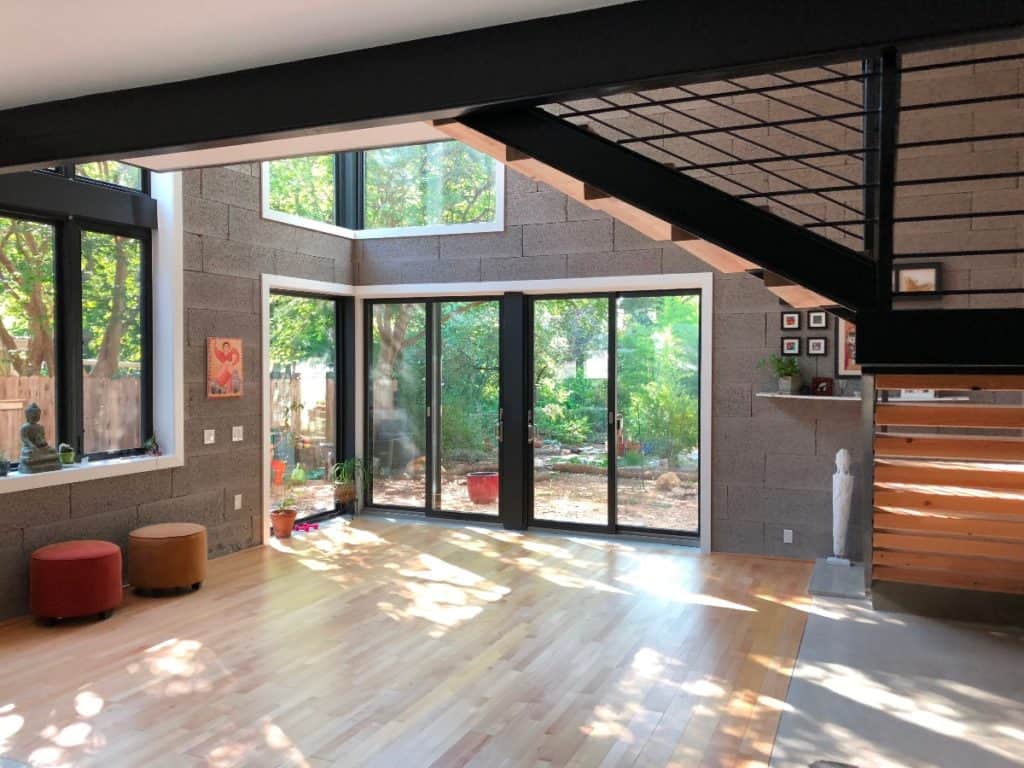 What are the benefits of renting a dance studio compared to other open spaces, such as a loft or a conference hall? For one, if you're hosting an activity with lots of movement, such as a yoga or fitness class, then the furniture at other venues would just get in the way.
Dance studios are perfect because they come without obstacles. You can roll out yoga mats or cushions, sit down in a circle, turn on music, and dance all around the room. The only thing to keep in mind is that dance floors are prone to damage, so some studio owners may request that you remove your shoes or avoid bringing in additional equipment.
Another reason to rent a dance studio for a day is for a photo or video shoot. If you're planning to take portraits of a dancer, yoga instructor, personal trainer, or athlete, it makes sense to set up a shoot in the environment where they're most comfortable. Some dance studios have plenty of natural light, making it easy to get great photos without any extra lighting gear.
Popular dance studio rental ideas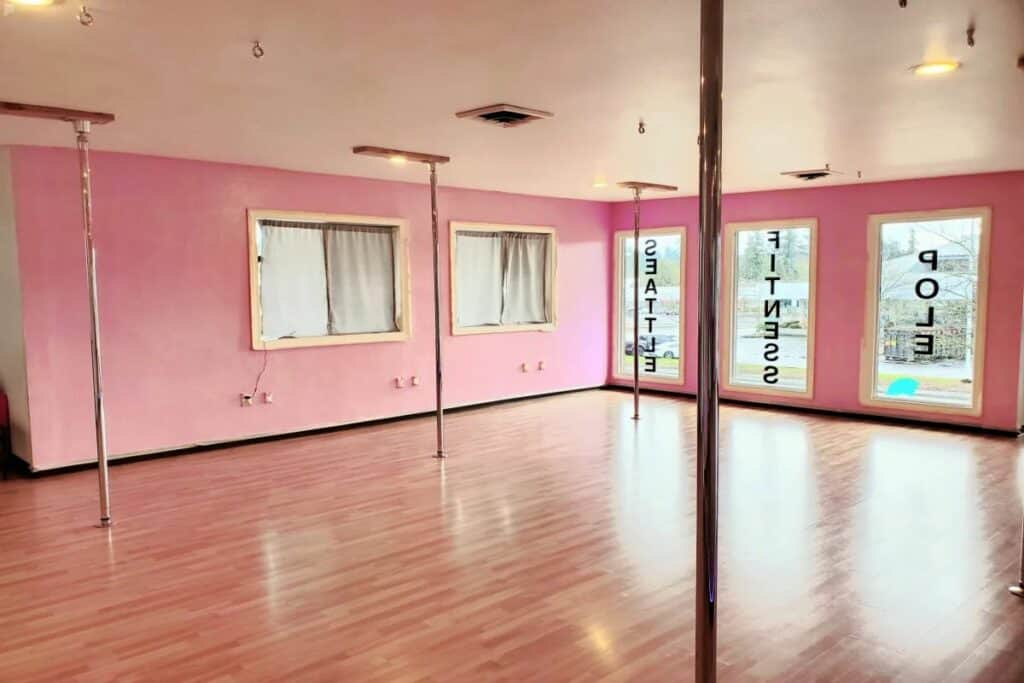 Dance studios are also suitable for musical performances, including open mics or drum circles. This is because most studios will have some kind of sound system setup that you can plug a playlist into.
You can also rent a dance studio for a team-building outing, such as an improv workshop, due to the freedom of movement available to your group in such a large space. Some studios may even have a projector to screen a video or presentation.
Lastly, dance studios make an ideal venue for a birthday party or another social function. They can accommodate large groups without the extensive setup required at other venues.
To recap, here are just a few of the activities you can host at a dance studio:
Yoga class
Dance class
Meditation class
Musical performance
Photo or video shoot
Improv workshop
To shoot a production
And more!
How to rent a dance studio for a day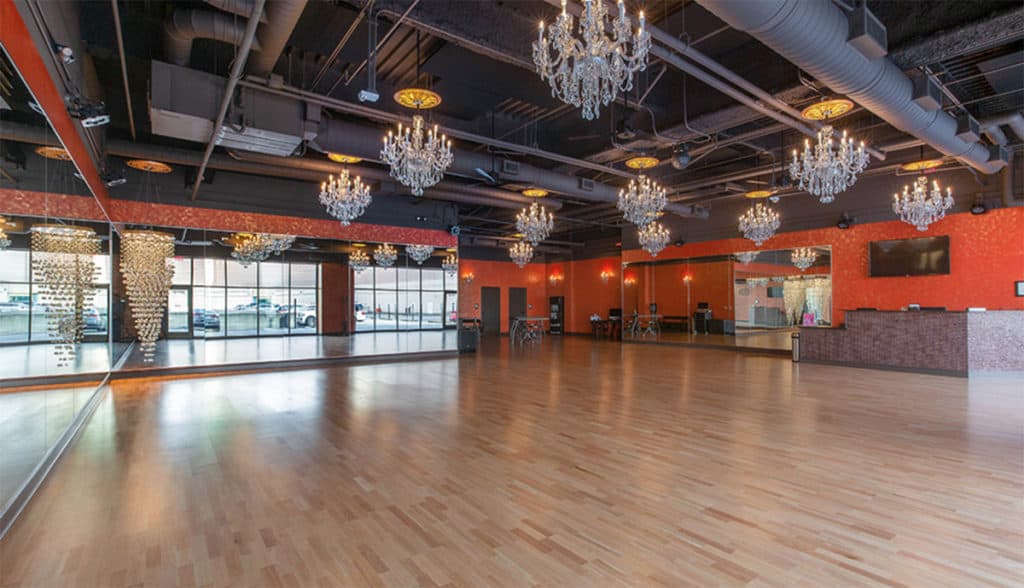 So, how do you go about renting a dance studio? We recommend using Peerspace, the go-to platform for venue rentals of all kinds. Peerspace makes it easy to find and book event spaces from local hosts by the day or hour, no matter what kind of event you're hosting.
Start by selecting the activity you want to host and your location, such as a dance class in Boston. Then, set your search filters, including the number of attendees at your event, the price per hour, and the features and type of space you're looking for.
In this case, you'll select a "dance studio," but you could also select "fitness studio," "ballroom," or "banquet hall," depending on how flexible you are with the type of venue.
You can also search for additional features, such as a kitchen, a piano, or even exposed brick walls. (But don't get too specific — we don't know of many dance studios with a pool!)
Once you've found a place that meets your requirements, you can book it instantly (if available) or reach out to your local host with any questions. Then, call up the Concierge service to line up any additional amenities you need, such as equipment rentals or catering services. Peerspace is your all-in-one shop for booking incredible venues that serve your needs.
Types of dance studios on Peerspace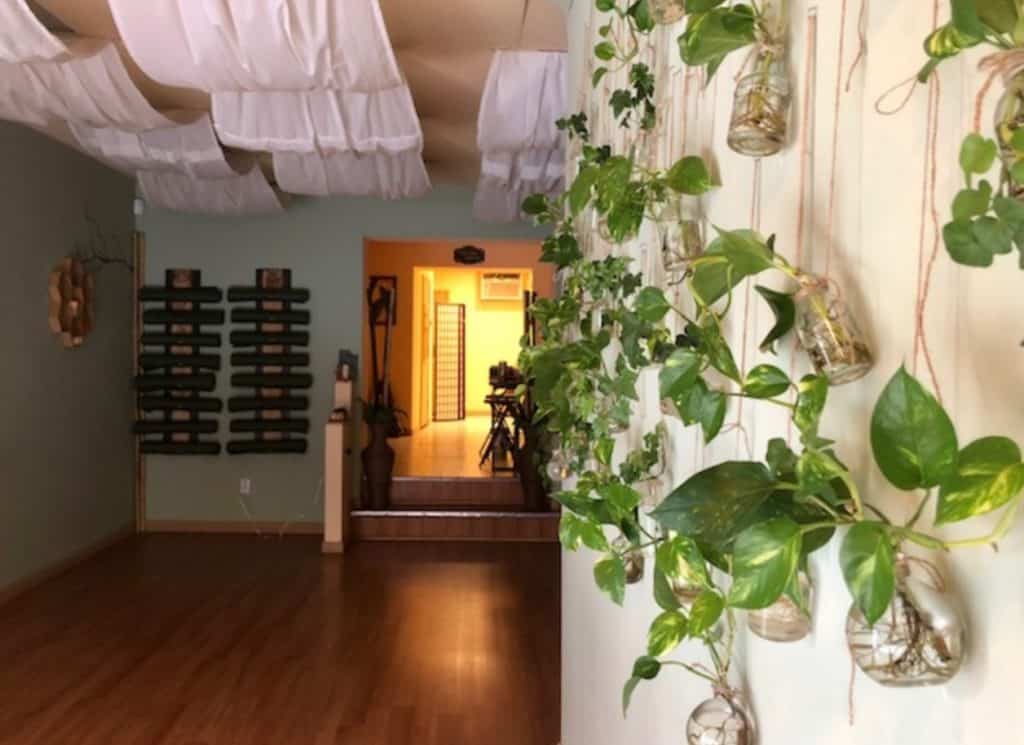 So, what kinds of dance studios can you expect to find on Peerspace? You might be surprised by the variety! From simple, elegant spaces with exposed brick walls to hip studios with sound systems and yoga equipment, here are a few of our favorite dance studios around the country:
How much does it cost?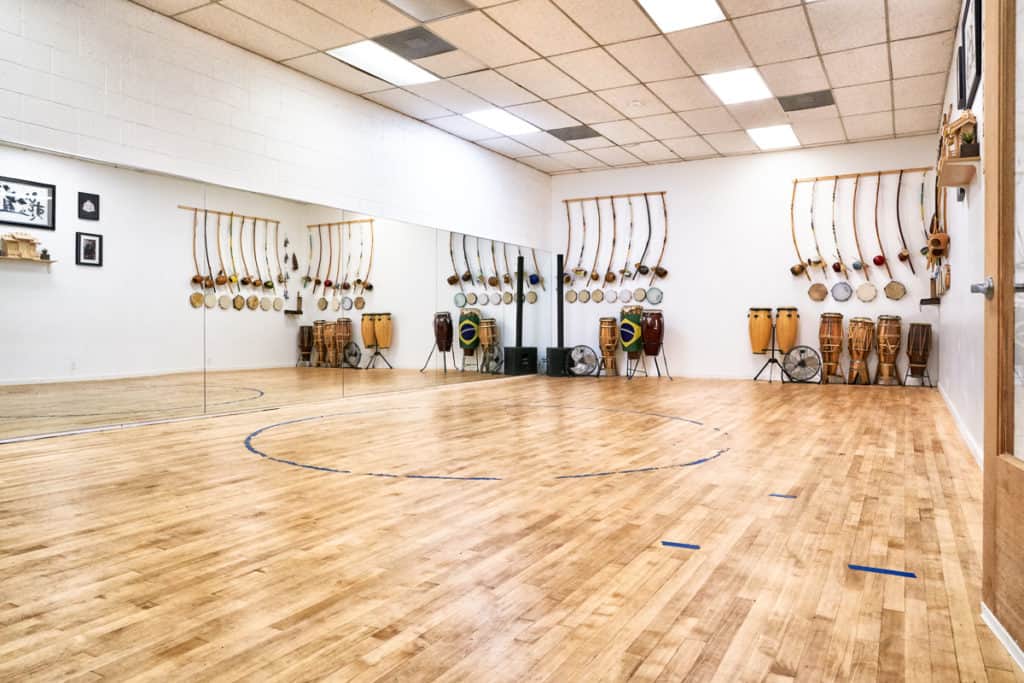 Dance studios are among the most affordable event spaces you can find. Unlike some spaces that require full or half-day rentals, many dance studios are available for bookings of one or two hours. Plus, you'll find that some studios come with yoga gear and even musical equipment.
For example, the yoga and dance studio in Lyndhurst, NJ, costs $50 per hour and can accommodate up to 55 people. It has wall mirrors and windows, providing plenty of natural light. It offers you props you'll need for a yoga class: mats, blocks, weights, balls, bolsters, rollers, blankets, and more. The space also has a warm, light green color scheme and wall railings for added support.
The dance studio in Venice costs $75 per hour and can accommodate 50 people. It has large wall mirrors and an extensive drum collection that makes a great backdrop for photos.
The studio in San Francisco is a little more expensive at $150 per hour on weekends and $75 per hour on weekday afternoons. It has an artificial plant wall and "Live Your Life" sign for decor, as well as a sound system, track lighting, a kitchenette, and a changing area with curtains and makeup tables. It's perfect for workshops, photoshoots, and pop-up events.
Finally, the studio in Seattle costs $125 per hour and is designed for aerial dance classes, with silks, poles, and other equipment included in your rental. It can also be removed and replaced with chairs and tables for a $50 fee for corporate events and private parties.
Other considerations to keep in mind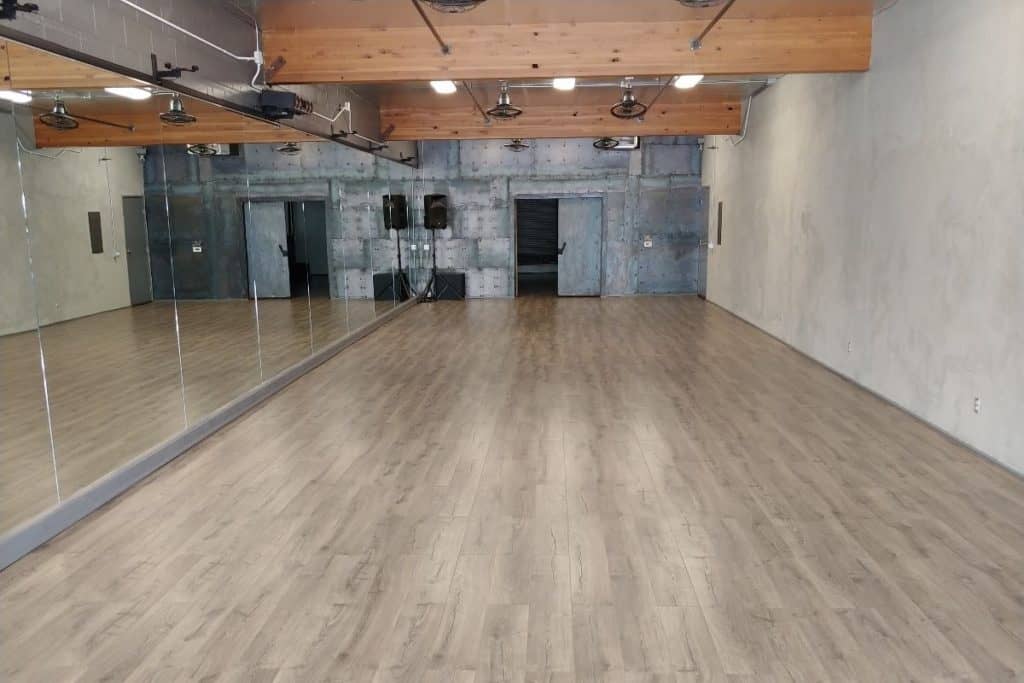 By now, you probably have a good idea of the types of dance studios and their costs available on Peerspace.
But to ensure your booking is utter perfection, keep a couple of details in mind. First, who are you booking this space for? If it's for adults, choose a studio that has the amenities your group is looking for. If you're booking a dance studio for a kid's birthday party venue, ensure the space is kid-friendly.
Also, consider the number of people attending. Do you want a studio with outdoor space? Is colored LED lighting important for your event or are you okay with natural light? Once you have made decisions as to these types of amenities, it can help refine your search further.
Remember, if you need something that isn't available on-site, call up the Concierge to add it to your booking. From professional catering and photography services to camera gear and A/V rentals, our network of trusted local vendors will make your event a success!



Get together somewhere better
Book thousands of unique spaces directly from local hosts.
Explore Spaces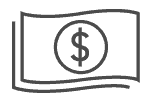 Share your space and start earning
Join thousands of hosts renting their space for meetings, events, and photo shoots.
List Your Space