10 Retro 80s Photoshoot Ideas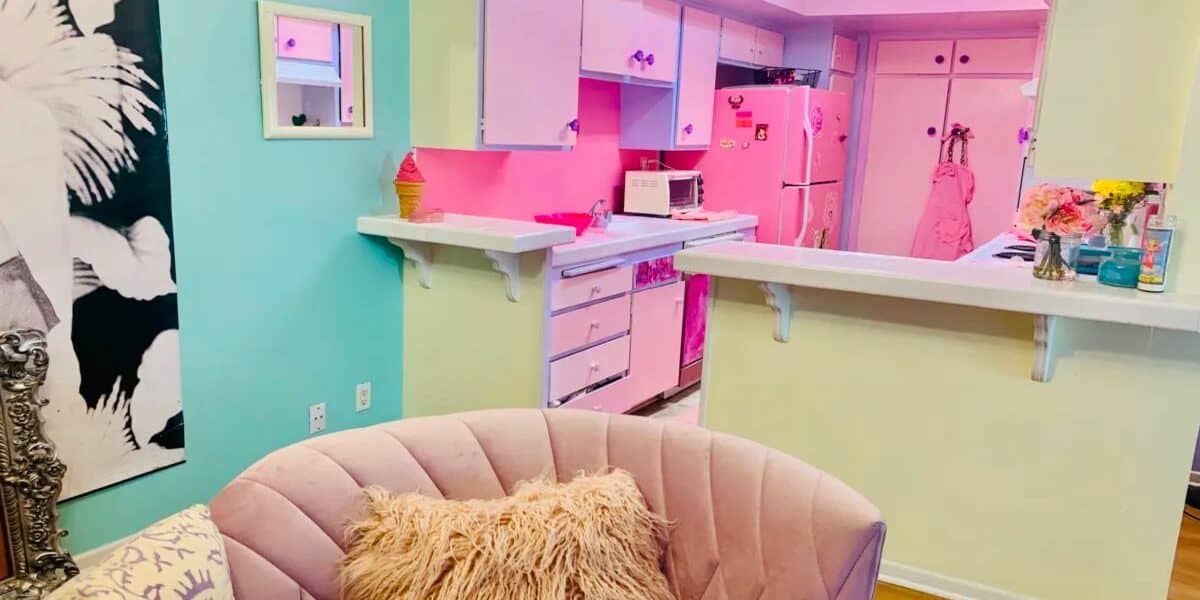 Oh, the 80s — a time of neon leg warmers, yuppie culture, and arcade parties! If you read that sentence with a smile on your face or are now nostalgically humming the Miami Vice Theme song … it's time to book your 80s photoshoot. Whether you're looking for 80s photoshoot ideas inspired by the fashion, architecture, pop culture, or just the general attitude of the 80s, we've got you covered with these fun, retro choices.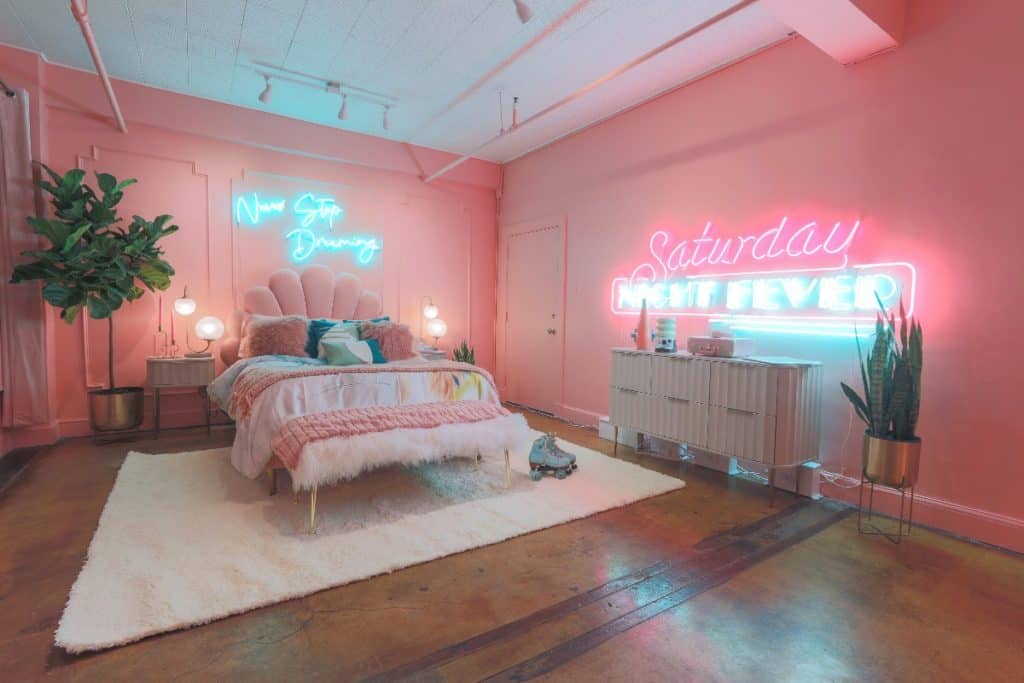 Pull out the cheetah print, throw on a blazer, and immerse yourself in a neon pink wonderland! A space like this one is perfect for an 80s girly-girl photoshoot and comes with the most fun features for the most gorgeous photos. Take a soak in the adorable clawfoot tub, romp around on the comfy rugs, or take a call from the couch on the landline — the 80s photoshoot ideas in this space are endless! Check out the 900+ reviews of this space and inspiring photos of the venue on Peerspace!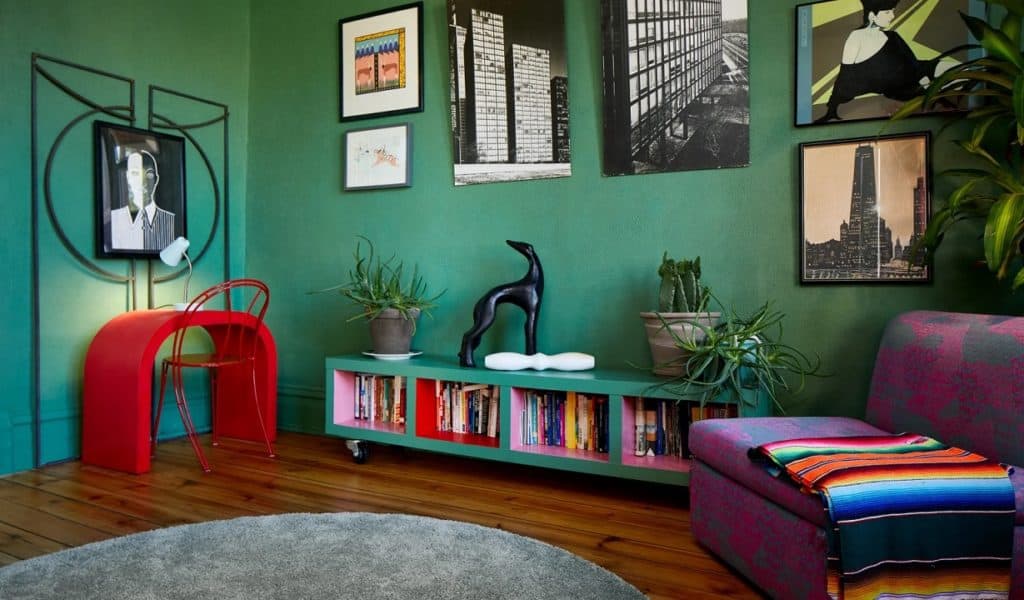 Peel back the layers of modernism with a 2020s photoshoot inspired by 1980s styles, in turn, rooted in a 1950s movement. The 1950s kids were nostalgic back in the 80s and brought back a lot of their modernism memories in their home designs. This Peerspace venue brings those nostalgic feelers back with a little bit of Peewee Herman, a lot Duggie Fields, a blue hand-shaped couch, and Moroccan/art deco mural! The 2020s meets 1980s meets 1950s — and we're here for it! Book a sesh here on Peerspace.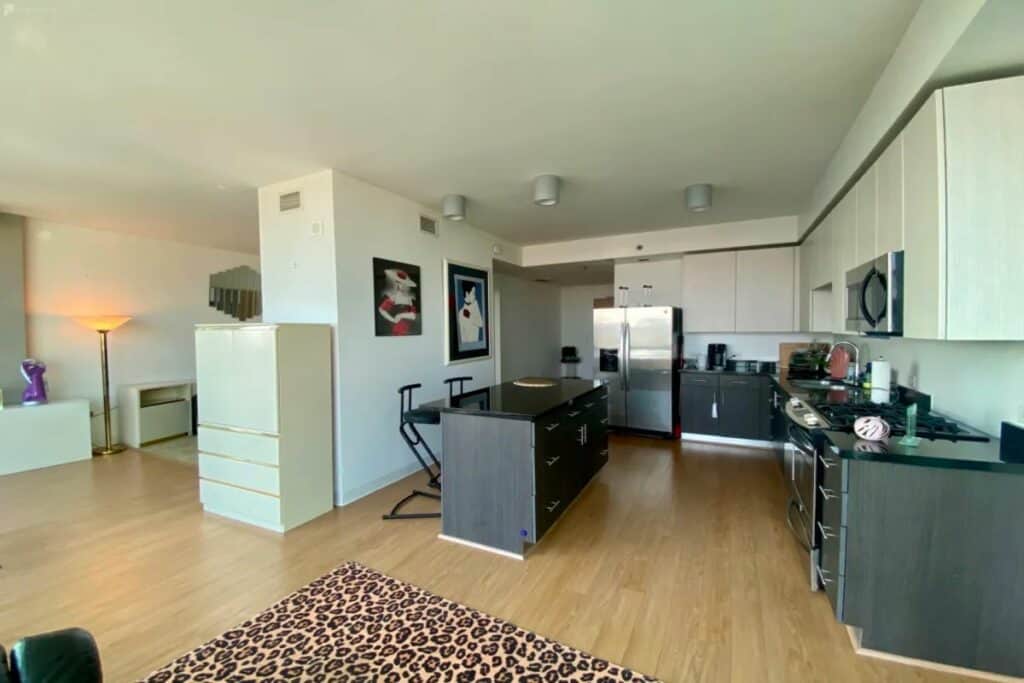 Calling all young urban professionals! The 1980s was a boom time for luxury city apartments, making them a perfect place for your 1980s throwback shoot. This apartment offers nothing but 80s interior decor to make it feel like a little LA time capsule with gorgeous modern views of DTLA. See all the pics and book this space today on Peerspace!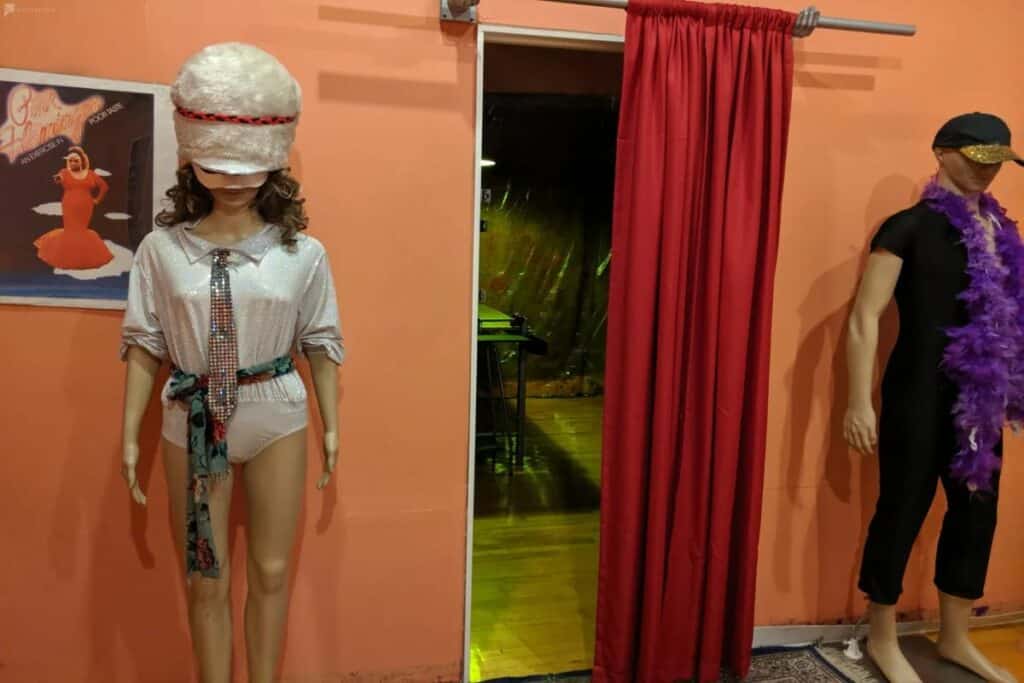 The 1980s wasn't all neon and yuppies— this decade also brought us some of America's favorite horror classics like The Shining, Aliens, and A Nightmare on Elm Street. If you are looking to celebrate the nostalgia and the darker side of the 1980s, try out a photoshoot space that caters to both! On one side of this Peerspace venue, you'll find a scene that mimics a teenager's bedroom but on the other side … a murderous, doll-filled dungeon. Eek!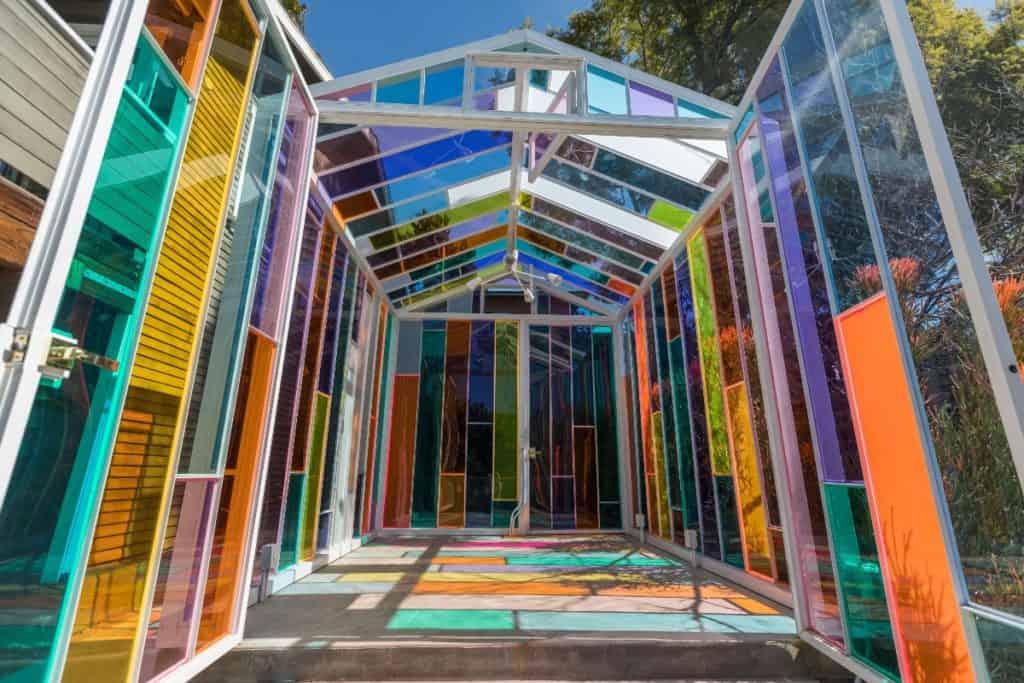 80s photoshoot ideas aren't restricted to leg warmer fashion and yuppie designs (although, we do love those too!). Celebrate a super fun and lesser remembered style of the 80s — the Memphis design movement from the Italian "Memphis Group." This early 80s movement was all about a postmodern aesthetic with art deco designs, bold shapes, and primary colors. That's what makes Chromacabana a perfect 80s throwback. Read the reviews, check out the pics, and book this fun technicolor creative venue today on Peerspace!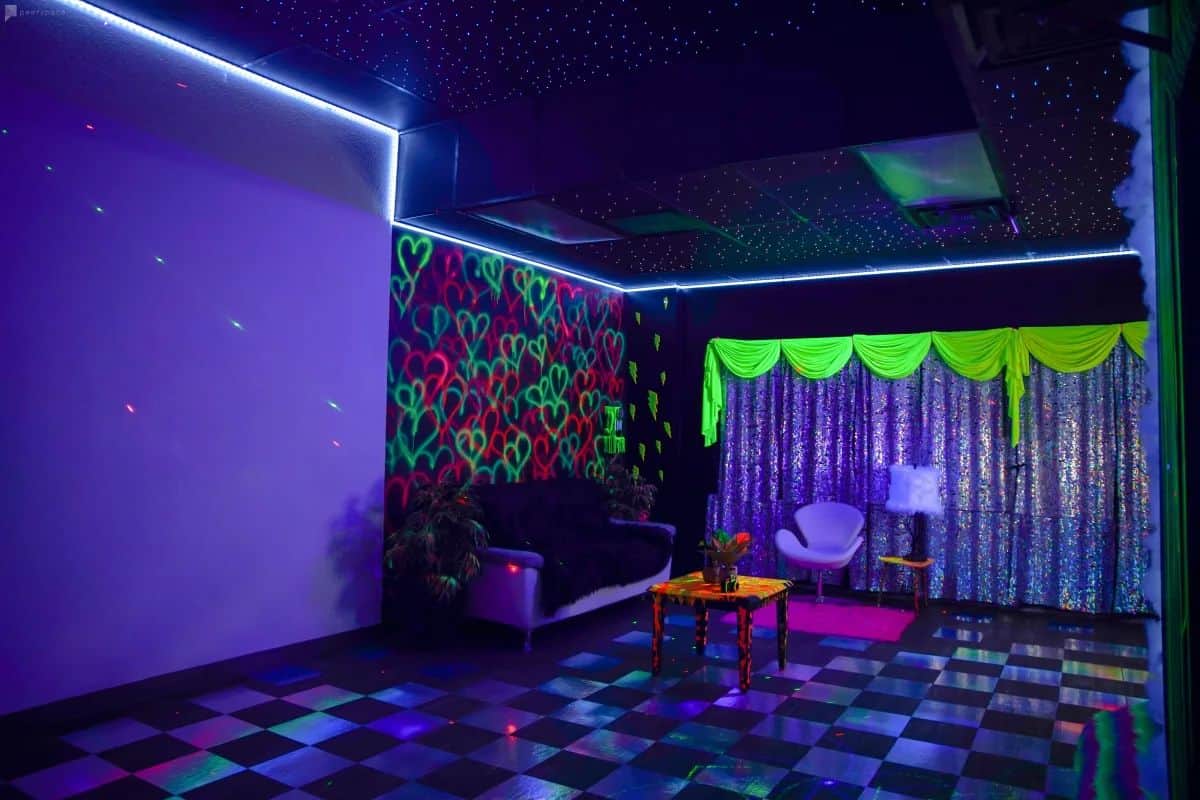 Neon, neon, and more neon — welcome to the 80s, baby! This Peerspace venue comes complete with a furry neon pink wall that brightens up with an overhead blacklight, big neon sunflowers, UV neon painted hearts, and UV neon activated paint. We can promise you one thing for certain when you book this venue: you won't find yourself saying, "I just wish there was a bit more neon…"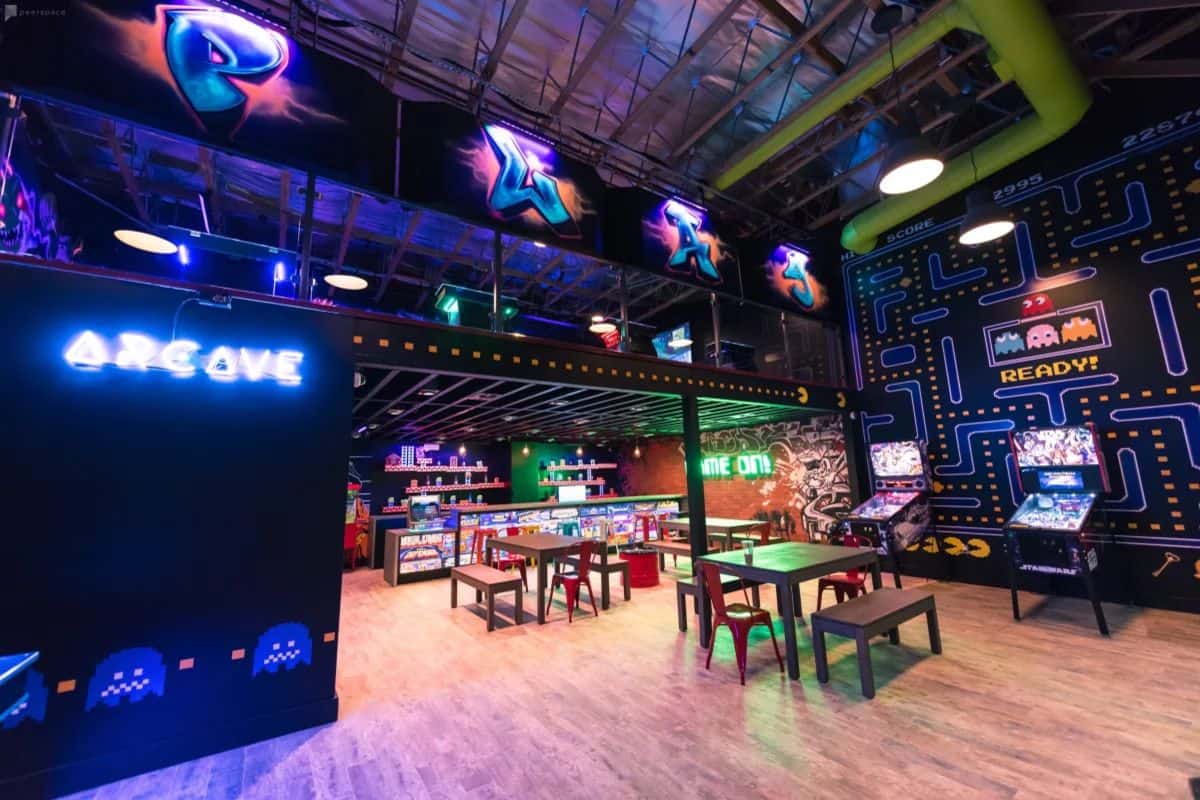 What would the 80s be without a little Pac-Man action? Retro gaming arcades are a classic 80s throwback, perfect for your blast from the past shoot! This Peerspace venue offers glow-in-the-dark retro walls, a 120-inch projector Xbox and Nintendo switch screen (with over 2k retro games on each machine), and tons of fun decor. Make sure you book with a few extra hours to spare so you can have some playtime after your shoot!
No 80s photoshoot ideas list would be complete without a shout-out to Miami Vice! Choose a space with mint and pink pastels and begin your photoshoot adventure as a vice squad detective of the Miami police department. Just looking at this Peerspace venue will make you hum the Miami Vice theme song! The Art Deco revival pieces, disco ball, rainbow lighting apparatus, and color-changing aquatic bubble are also super fun touches to this space.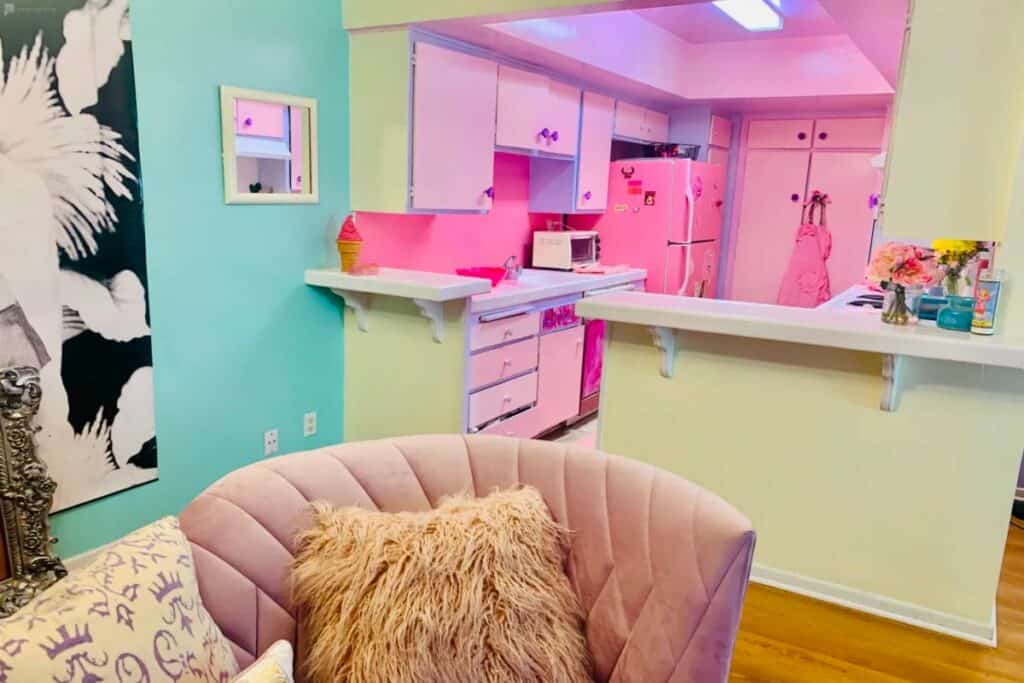 Find yourself a photoshoot location that would make Polly Pocket swoon! This adorable space offers a whimsical, fun vibe with its pastel colors and pink kitchen that looks like it came straight out of an Easy Bake Oven commercial. And every which way you turn in this space, you'll be greeted with even more 80s photoshoot ideas! As this one Peerspace reviewer says, " You can shoot in every single direction and have a beautiful photo."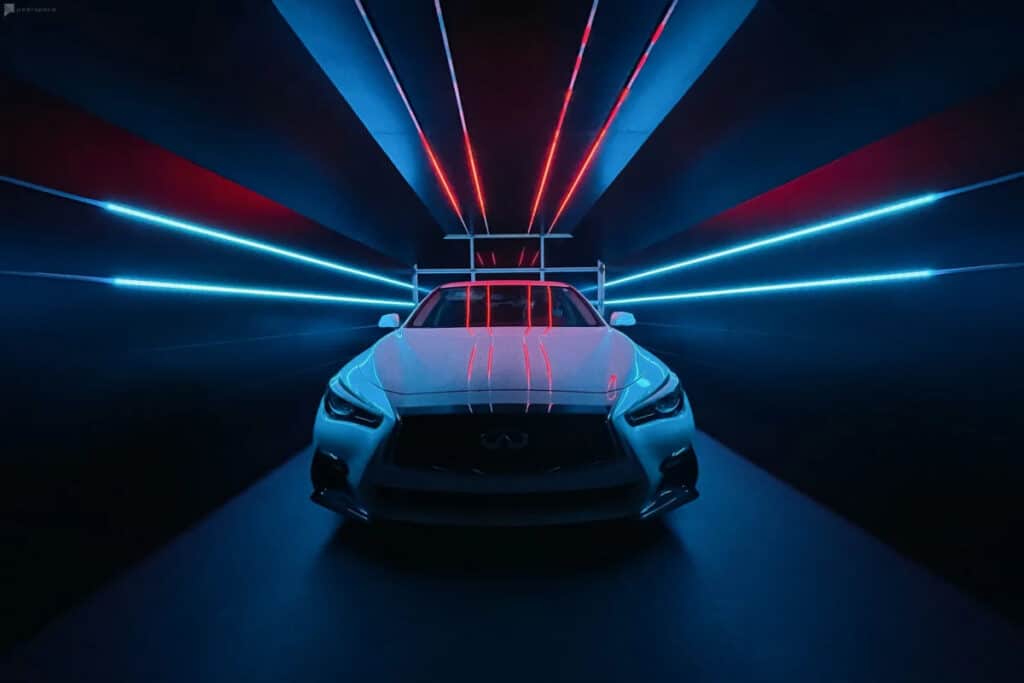 We're pretty sure we found the "Back To The Future" portal— and it's listed for rent on Peerspace! We love the idea of using this location for an 80s car-themed photoshoot or a photo reenactment of the 80s classic, "Back To The Future." This Las Vegas space offers 6 pre-built/pre-lit sets, with all the sets ready to go as soon as you walk through the door. And all the lighting is app-controlled so that you can adjust the intensity, color, and multiple FX!

Get together somewhere better
Book thousands of unique spaces directly from local hosts.
Explore Spaces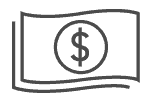 Share your space and start earning
Join thousands of hosts renting their space for meetings, events, and photo shoots.
List Your Space