12 Studio Photoshoot Ideas in Austin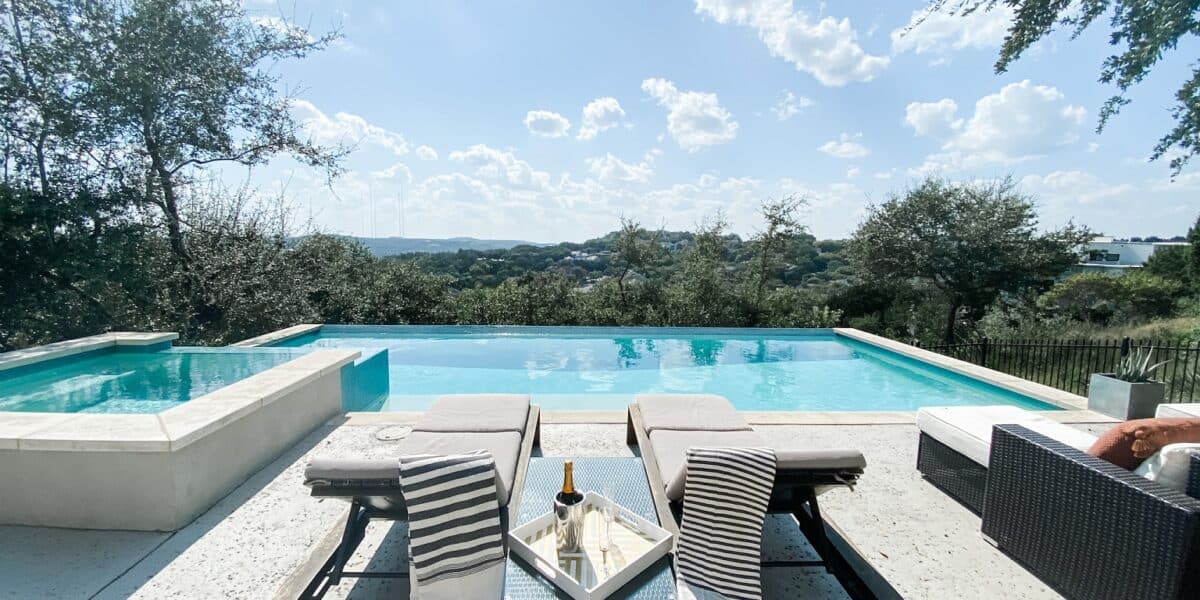 Known as the city of Violet Crown, Austin offers some breathtaking views of natural splendor, skyscrapers, good music, and much more. Home to tech giants such as IBM, AMD, and among others, Austin has become yet another big tech city. Still, Austin has that classic touch to its ambiance, and you can experience the warmth of the Texas climate. As far as studio photoshoot ideas in Austin go, there are a ton! However, it may be difficult to find just the right spot for your needs. Don't worry, we have got you covered—let's explore together what Austin has to offer.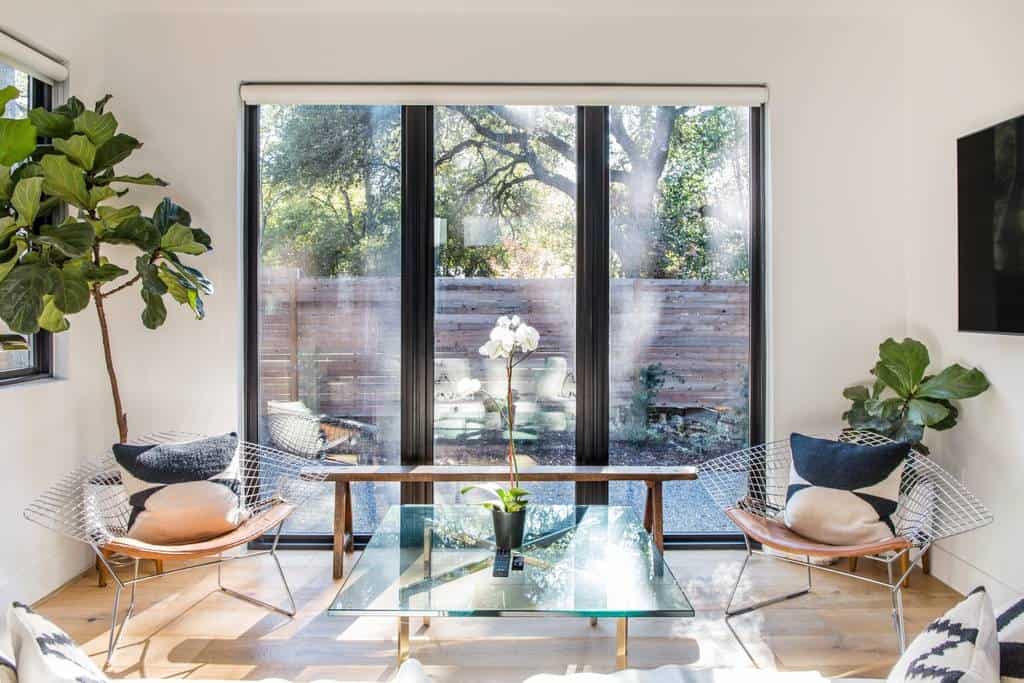 This home has a warm, comforting ambiance as the sun lights up the interior, giving a dazzling look to modern furniture placed near the exterior windows. This place offers a unique experience and makes for a great place for studio photoshoot ideas in Austin. Come with your family and loved ones to have a photoshoot worth remembering.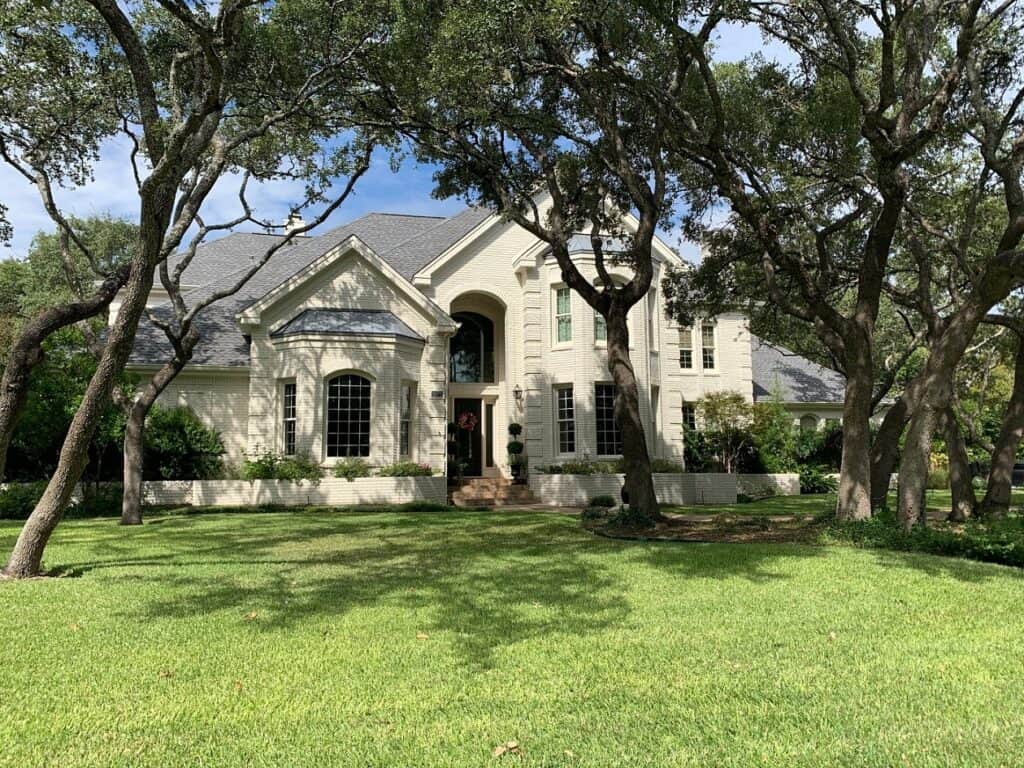 Submerge yourself in the aesthetics of this vibrant Victorian-era house. Decorate the windows with curtains that split the white sunlight into multiple patterns. Its plain green lawn with an elegant landscape gives you the vibes of a historical period and tells you a lot about the brilliance of the architects who designed this jewel. The interior of the house is well-lit thanks to plenty of windows giving natural light the path to illuminate the wooden floors.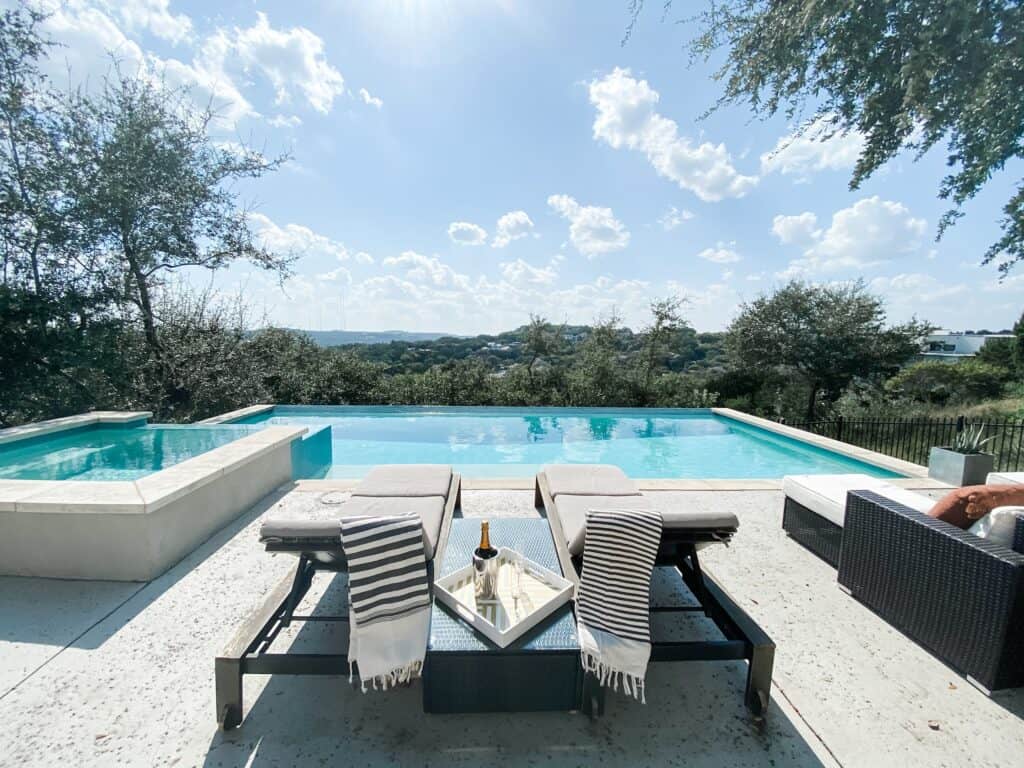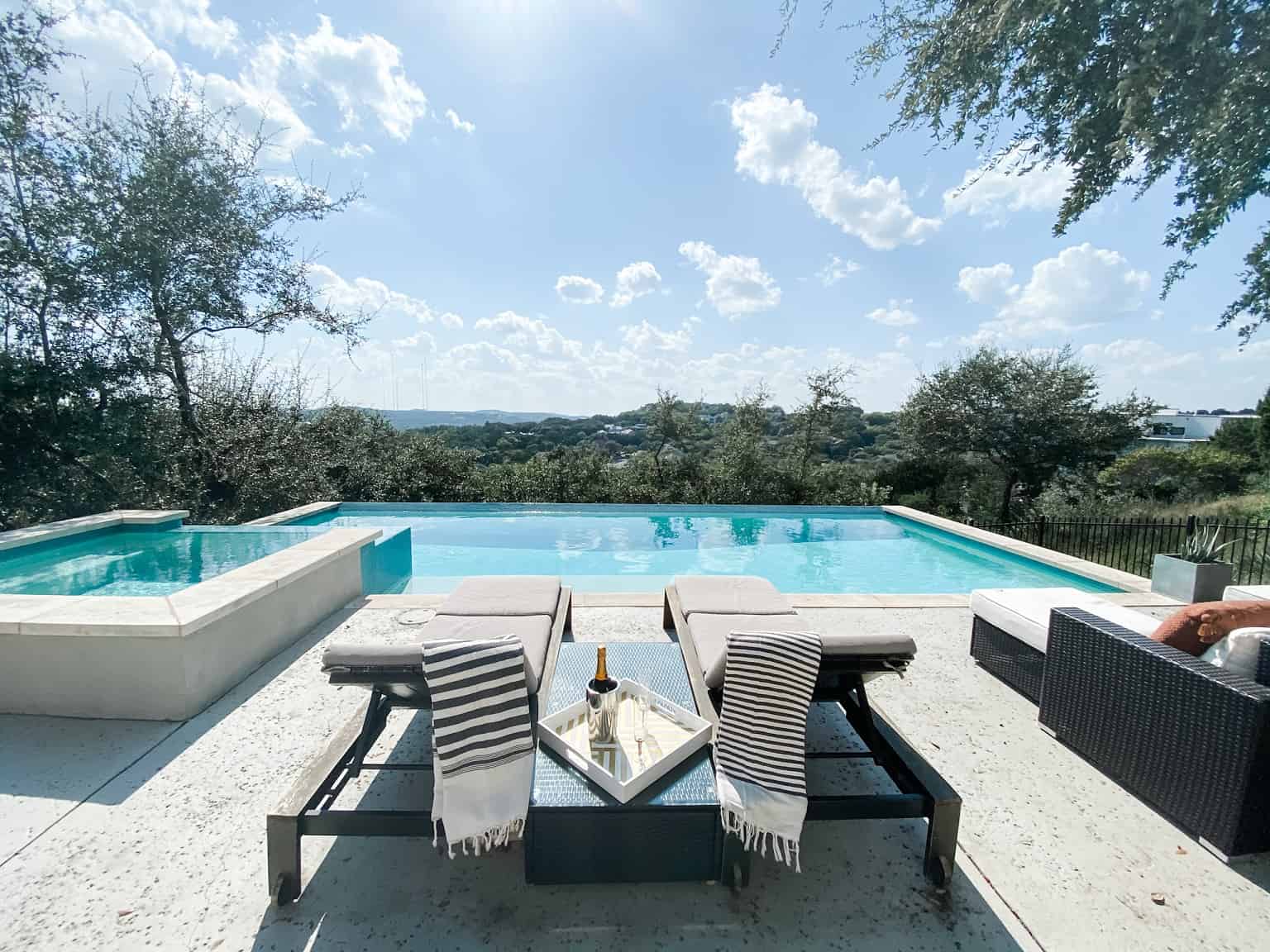 Enjoy the wilderness of Texas while hanging over the infinity pool and a glass of champagne. The whole house spans a 1800-square-foot area with all the amenities available, perfect for your special occasion. Enjoying a quality photoshoot doesn't get better than this. Use customizable features of this studio to add an allure to your studio photoshoot ideas in Austin.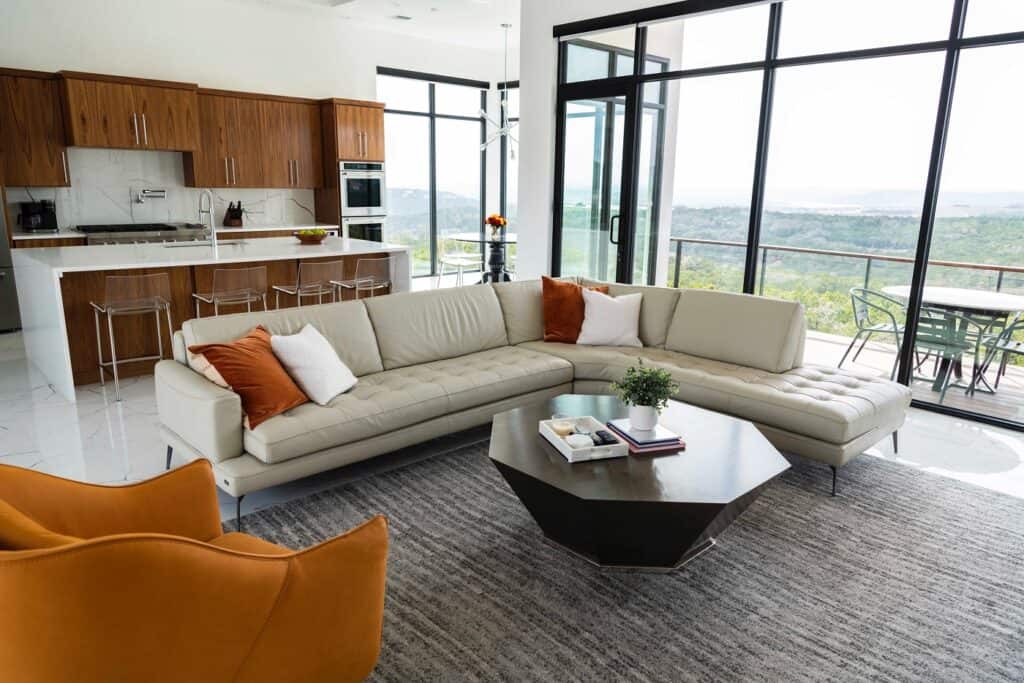 Be ready to be blown by the panoramic view of nature. This 2,900-square-foot elegant home offers you the most scenic photo shoots along with a panoramic view of a splendid sunset, an evergreen forest, and magnificent lakes. A combination of white tiles and darkish brown wood gives a gentle and tranquil touch to its interior. The house also offers a luxurious outdoor swimming pool, as well as an outdoor kitchen.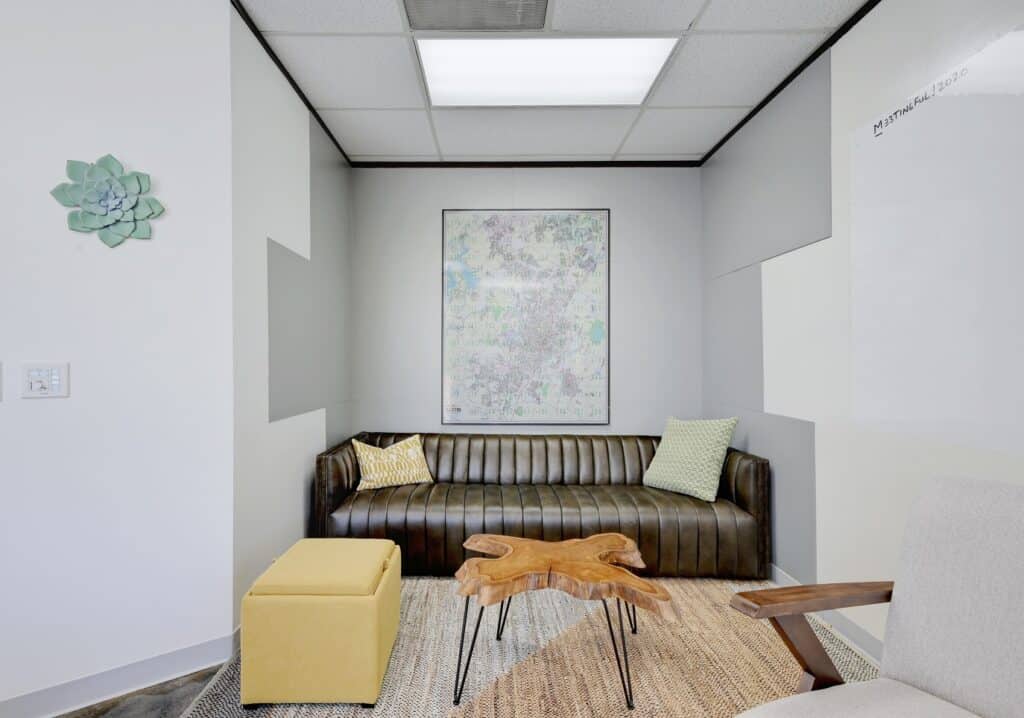 As one of the guests said, "Perfect place for an offsite meeting." Bring your most cherished clients to give a special presentation in order to win the next big project. This spacious meeting room offers a magnificent experience for your team to brainstorm and explore new ideas and strategies.
From comfortable seating to a 7-foot conference table, it has all the amenities that your team might need when exploring the next big idea. The outdoor view gives you the warm experience of the Texas climate. This place has all the things that you need for your studio photoshoot ideas in Austin.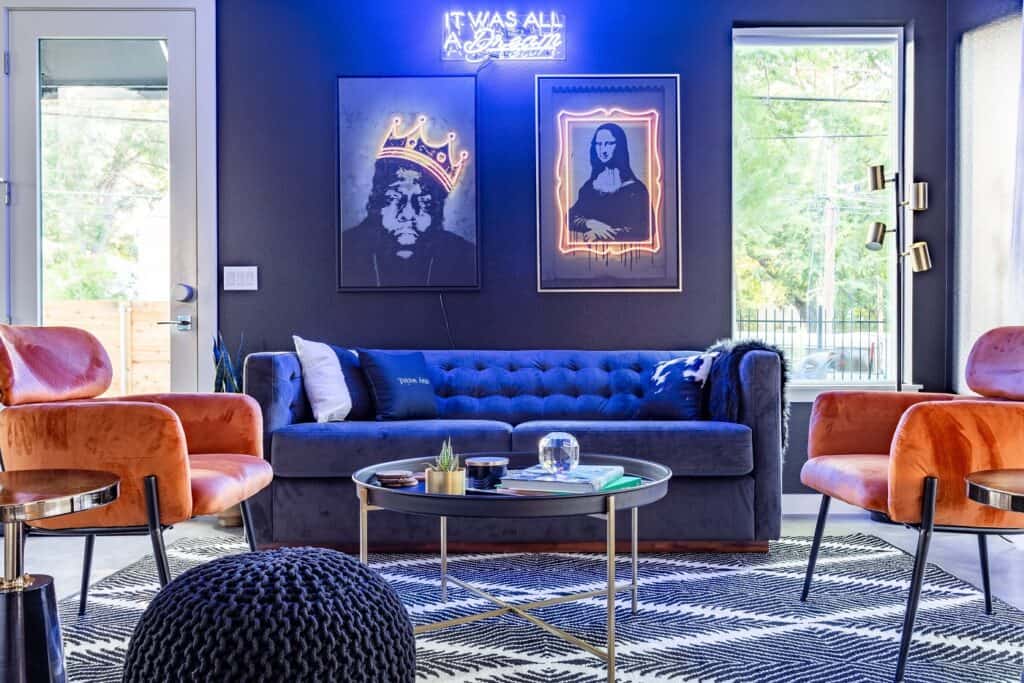 Tucked away in East Austin, this pop culture-inspired residence is home to tons of Instagram-worthy décor. Paying homage to The Beatles, legendary hip-hop artists, and modern art, the so-called Hype House features four distinct rooms with thoughtfully curated furniture and accents. Best of all, when it's time for a break, relax by playing a round of putt-putt in the backyard.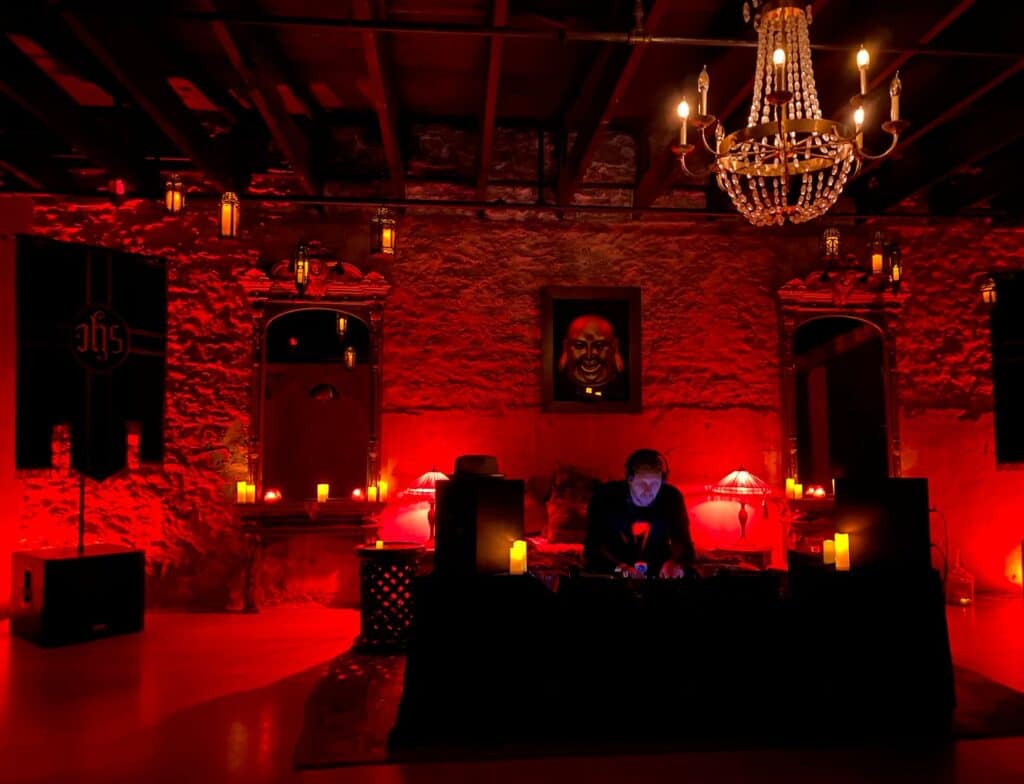 Given the amenities and possibilities that come packed with this place, you are in for a treat. This place offers endless possibilities, from holding small private parties to organizing a dinner for your best friends. The magical ambiance of this place is due to the special textured walls, offering you the chance to be creative and organize a Halloween party for your friends. Besides this, the host offers a customizable range of furniture and art décor as per your requirements.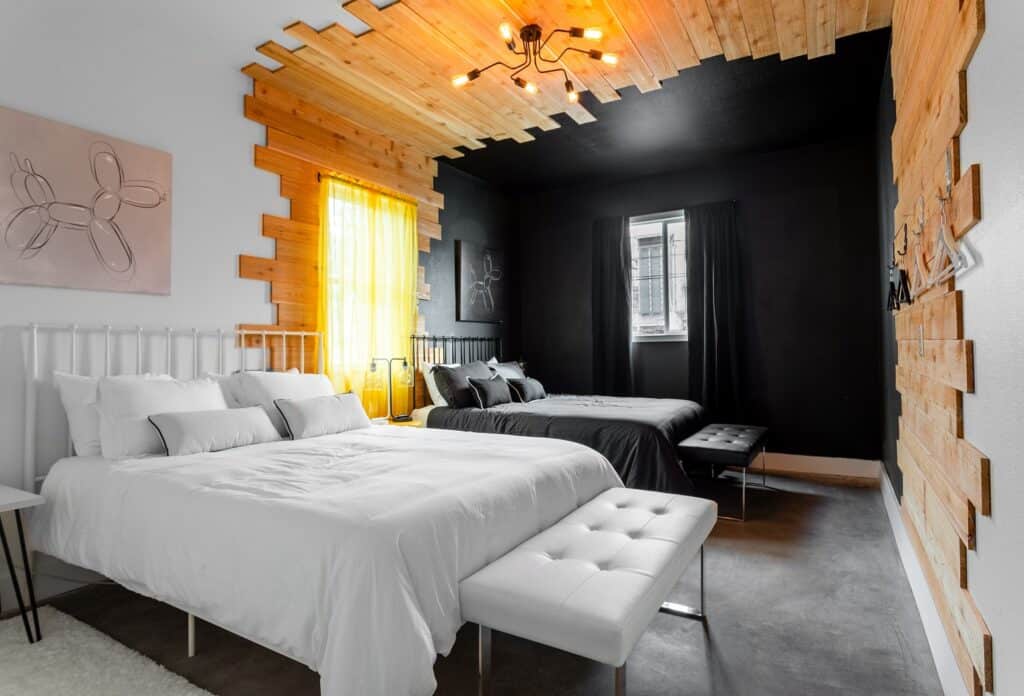 Win over your followers on Instagram by showing the creativity of your inner self. This spacious house of more than 2,000 square feet will help you in achieving that aim. Its colorful interior decorated with modern furniture and embedded woodwork lets you create compelling content. The outdoor seating under the wooden pergola offers an exotic experience in East Austin.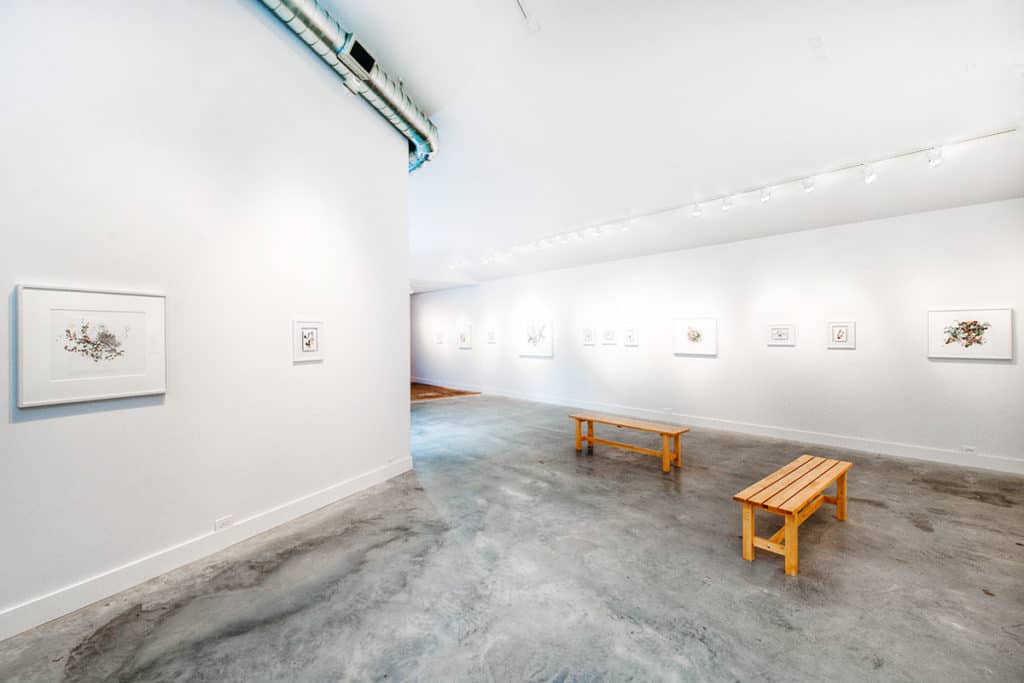 Lined with a wooden floor and vibrant white walls, this place can be rearranged according to your needs, whether you're putting on an art exhibition, a networking event, or even a podcast session for your channel. The art gallery is located in a flourishing neighborhood with pubs, restaurants, and bakeries nearby. This is ideally one of the best places to bring your studio photoshoot ideas in Austin to life.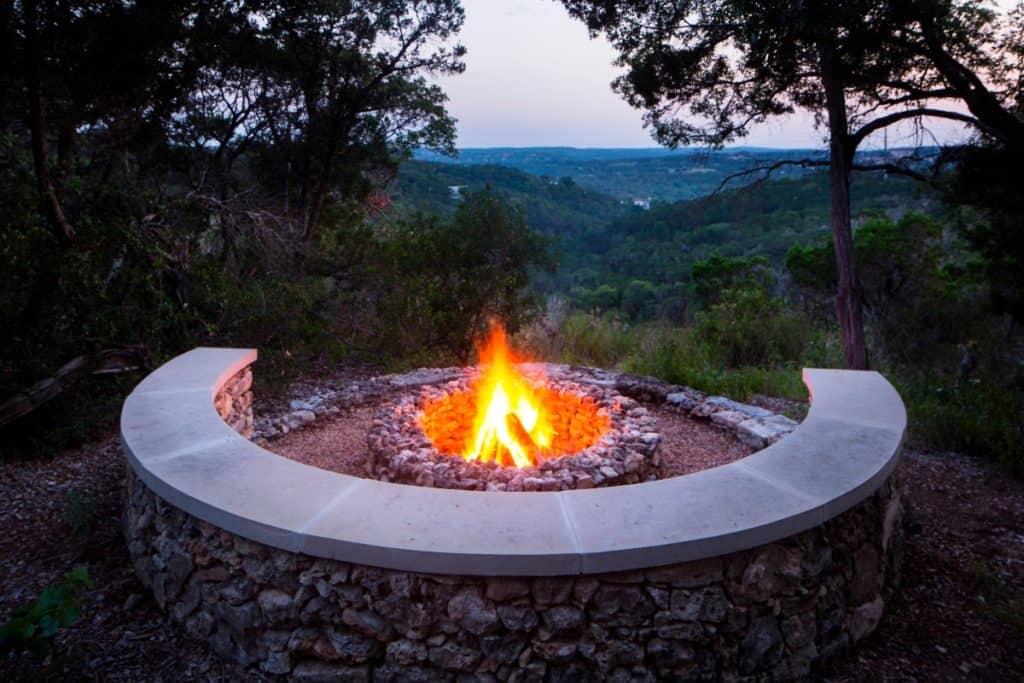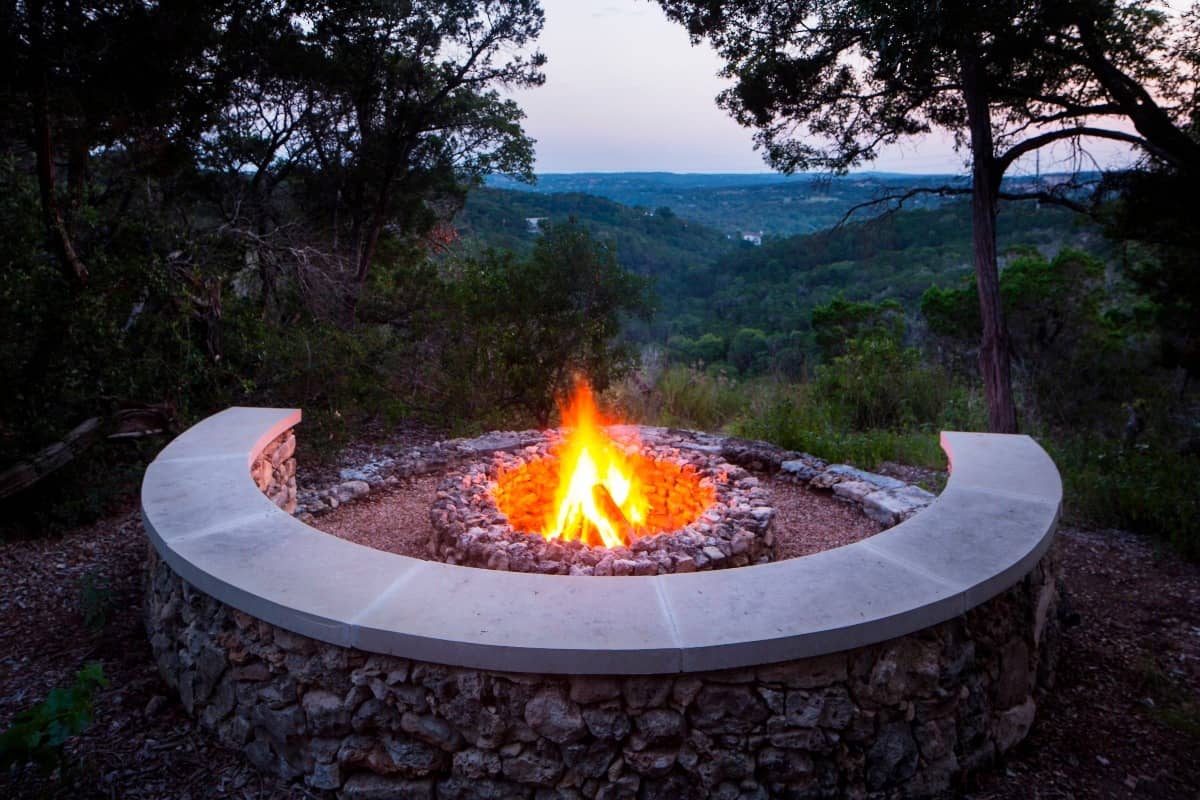 Looking to do a bonfire party with friends and family members? This 200-acre sanctuary overlooks the Barton Creek Valley. It's divided into an upper and lower landscape that includes a pool, lawn, fountains, seating areas, beautiful rock walls and gates, greenhouse, vegetable garden and wildflower zone, waterfall, fire pit, as well as a restroom for up to 10 people. The wild landscape and mesmerizing sunset will amaze you.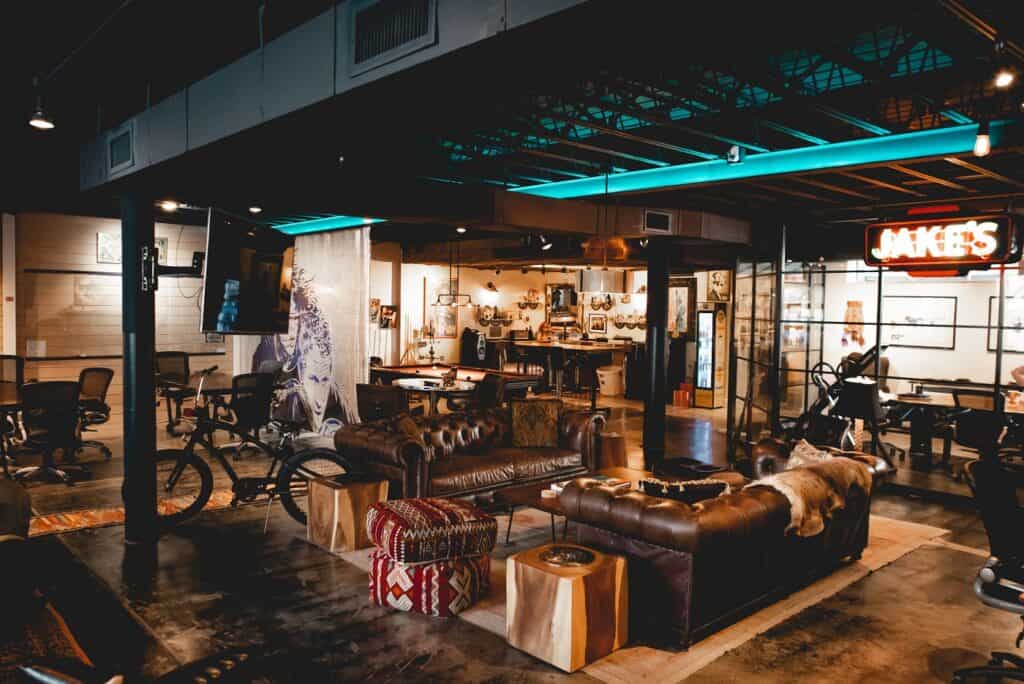 Be ready to be blown away by this setting, which offers both industrial and private event photoshoot options in Austin. This place comes with a darkish look due to a wooden interior that embellishes both floors and walls. However, you can get as creative as you want.
Bring in some colorful props, or convert it into a minimalist style studio. You get the option to organize office events to gather your team for a victory celebration, or if you are into video production, this joint is perfect for that, too. Needless to say, you will not find such a versatile place anywhere else.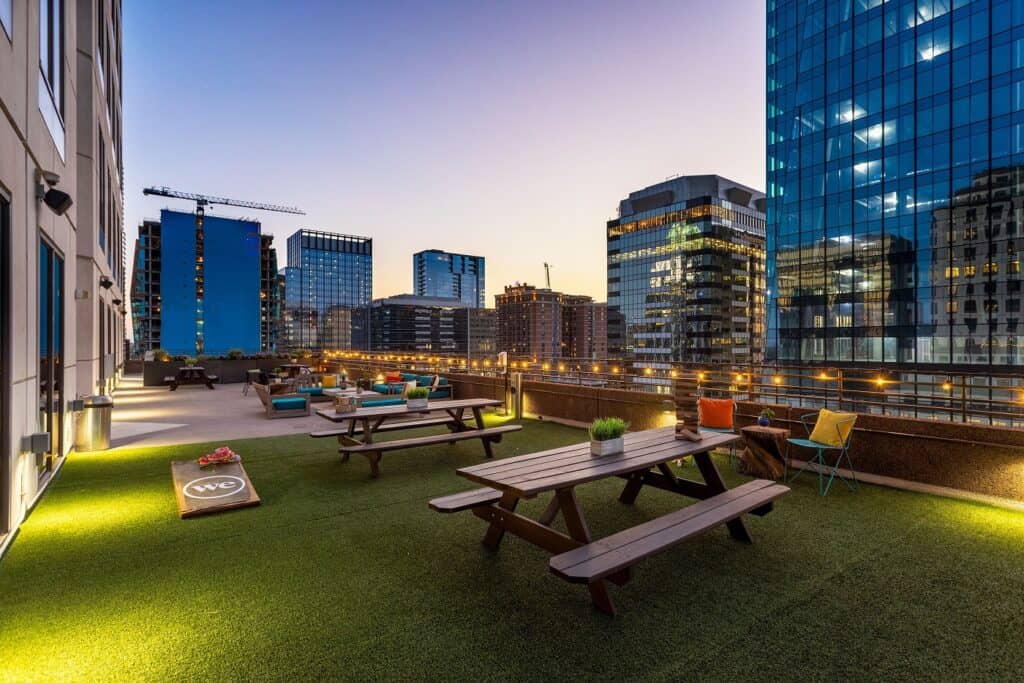 This rooftop terrace is worth every penny. The green carpeted lawn with a customizable set of seating arrangements offers you the option to explore and enjoy the scenic skyline. Whether you're with family or friends, this spot is truly breathtaking. It's a highly recommended place for organizing small corporate events and planning your studio photoshoot ideas in Austin.



Get together somewhere better
Book thousands of unique spaces directly from local hosts.
Explore Spaces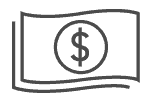 Share your space and start earning
Join thousands of hosts renting their space for meetings, events, and photo shoots.
List Your Space