10 Awesome Team Outing Ideas in Los Angeles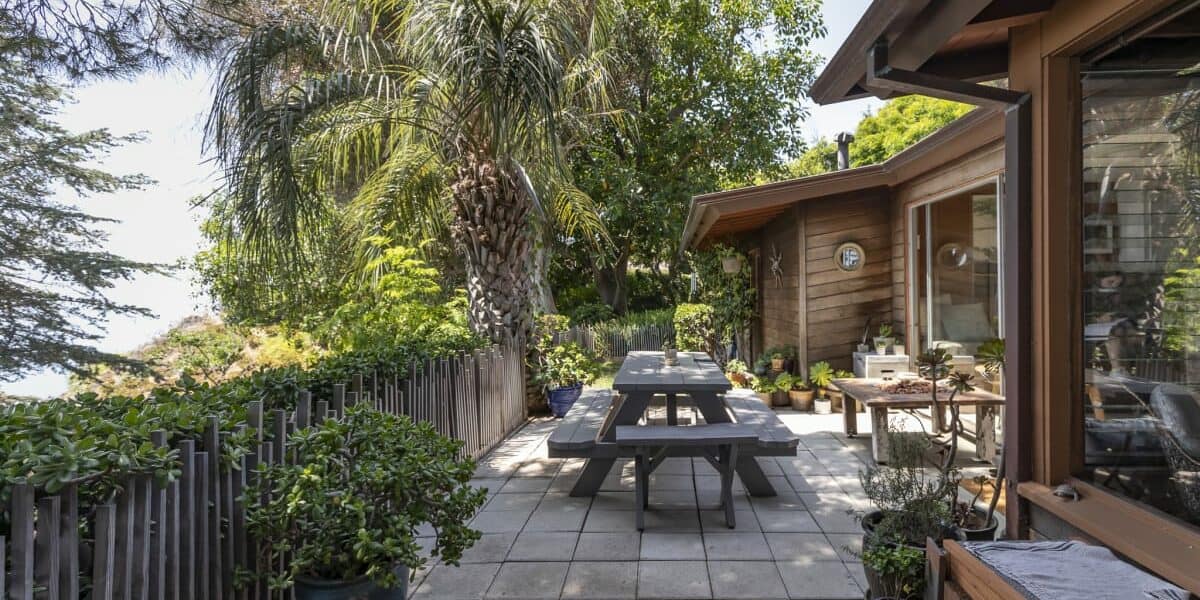 There is no shortage of fun things to do in LA, but many of the most popular attractions are geared toward tourists. Finding the right place for a team outing can be a slight challenge. If Disneyland or Madame Tussaud's prove too cliche, try one of these 10 team outing ideas in Los Angeles to get your colleagues out of the office and trying something new. From outdoor film screenings to offbeat museums, these activities are sure to get your team talking for years to come.
Another great aspect of these team outing ideas is that many are even better when you host them at a private Peerspace venue. New to Peerspace? It happens to be the largest online marketplace for hourly venue rentals. Sure, we have exceptional offices, workspaces, and meeting rooms galore, but we also have more relaxed spaces to help you and your team break out of a rut. Plus, you can maximize your booking with the help of the Concierge service, which can source and deliver extras to you at your venue, like catering or equipment.
Now, without further ado, here are our choices for the best team outing ideas in Los Angeles!
Escape rooms are endlessly popular these days, and according to the folks at Escape Room Tips (ERT), Los Angeles is the "escape room capital" of the United States. ERT has played over 80 rooms in LA and keeps coming back for more. Although "Lab Rat" at Hatch Escapes tops ERT's list, it might be too advanced for new players. Consider trying Escape Room LA, which has five different rooms to choose from: a Mayan pyramid, a haunted theatre, Atlantis, and several more. What we love about these escape rooms is the variety: you and your team can play on-site, outdoors, or virtually (like from a private Peerspace venue!)
Escape Room LA offers discounts for group bookings and can fit over 40 people at a time if you split your team up into multiple rooms. They also have an industrial-style event space you can book for your team to hang out in before or after the games.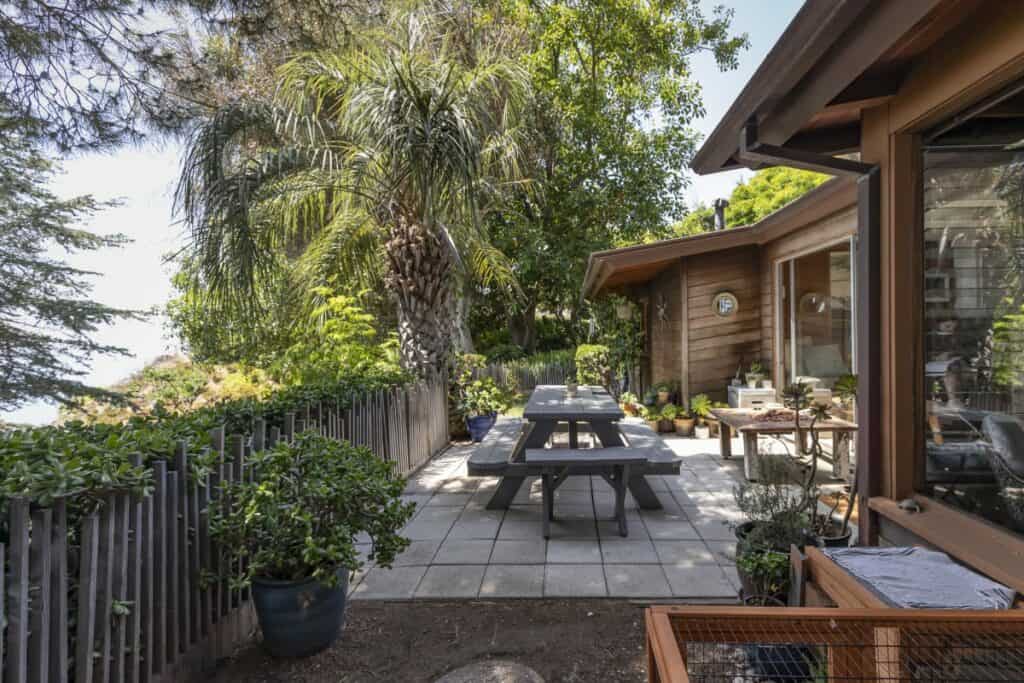 When your team is ready to escape the office and meet somewhere a bit more exciting, check out Peerspace. Considered the Airbnb for event spaces, it's easy to book awesome locations, change your scenery, and bond as a team — whether over a brainstorm session or a cocktail hour!
Think cozy hillside event spaces, theaters, or mid-century malibu retreats (like the one above), and more. Peerspace offers unique locations, ensuring your team will always talk about the time you all got together "in that really cool space." We just can't promise you won't want to conduct all future team activities in Peerspaces.
How about a night at the museum? The Museum of Jurassic Technology is one of LA's hidden secrets. While the tourists are all at Ripley's, you can take your team to this offbeat museum on Venice Boulevard in Culver City. The exhibits feels like a "cabinet of curiosity" from a different era, while the Tula Tea Room is modeled after the Winter Palace in Russia.
The museum is small and has limited opening hours, so call two weeks ahead of time to make sure they can fit your group in for a museum visit and tea service. Your team will spend hours debating which exhibits are real and which are a hoax. Be sure your team adheres to their current Covid guidelines as well: "Per City Ordinance, all visitors over the age of 12 must show proof of vaccination or a negative COVID test administered within 72 hours of arrival. Masks are required for all visitors at all times, regardless of vaccination status."
4. Outdoor movie screenings
LA is a city of movies, and its beautiful weather makes it the perfect spot for outdoor screenings. If you prefer this idea for your team outing, you'll have several options to choose from. The Street Food Cinema combines movies and food trucks at 15 different locations around the city. Past screenings include A Star Is Born, Pulp Fiction, The Wizard of Oz, and Dirty Dancing. Bring blankets and spread them out on the lawn for a casual evening picnic.
Eat/See/Hear offers a similar food truck-and-movie series, and is returning in 2022, while Cinespia screens everything from comedy to horror movies at the Hollywood Forever Cemetery. Weather permitting, this is one of our favorite team outing ideas in Los Angeles.
If you're looking for something classy, try the game room at Hotel Palomar. This stylish venue is available for private bookings, and it includes a pool table, shuffleboard, darts, and skeeball. You can also rent out a full bar and screening area for larger gatherings. This is the perfect spot to celebrate an executive's birthday or enjoy a holiday party with your entire team.
The Eagle Rock Yacht Club (ERYC) is LA's do-good dodgeball league. Sign your team up for a weekly dodgeball game and you'll also be helping underprivileged kids attend cooking, gardening, and photography lessons. The ERYC is a non-profit organization that hosts games all over the city while contributing to under-resourced communities. If your team is looking for a fun way to build team spirit and give back to the community, why not give dodgeball a try?
Get your team to take out their stress on inanimate objects at Rage Ground, where you can use bats, mallets, and other objects to smash things. It might sound dangerous, but your team will be fully protected with gloves, a vest, a hard hat, and a face mask. They can choose from plates, glasses, CDs, cell phones, and more. The Rage Ground is available for private rental and can fit teams of up to 15 people at one time.
Get your team out of the office and into the forest at Pacific Crest Ziplining, just 75 miles outside of the city in the San Gabriel Mountains. Pacific Crest has two zipline courses with multiple lines each, as well as a "controlled free-fall" experience. Group packages include options for team-building activities to foster trust and cooperation. Catering and lodging services are available as well. Leave your phones behind and spend some time connecting with each other in nature.
For the ultimate team-building activity, take your group to the BMW Performance Driving School in Thermal, CA. Get behind the wheel and learn exercises designed to get your group working together as a team. After your crew breaks the speed limit, head to a cafe and conference room with Wi-Fi access. Make sure everyone wears their seatbelts!
Whether you play in a private Peerspace venue or your office, Feet First Event Entertainment has some really exciting virtual team outing ideas for you and your crew. For example, you can play live-hosted Legends of the Hidden Temple, a code-breaking challenge with Cyber Sleuths, or It's 5 O'Clock Somewhere, chock full of drink-related challenges. We love the diversity of selection and flexibility your team can enjoy with these interactive games! Most take about one to two hours to complete, with group sizes ranging from four to 300.
Team outing ideas in Los Angeles are better with Peerspace!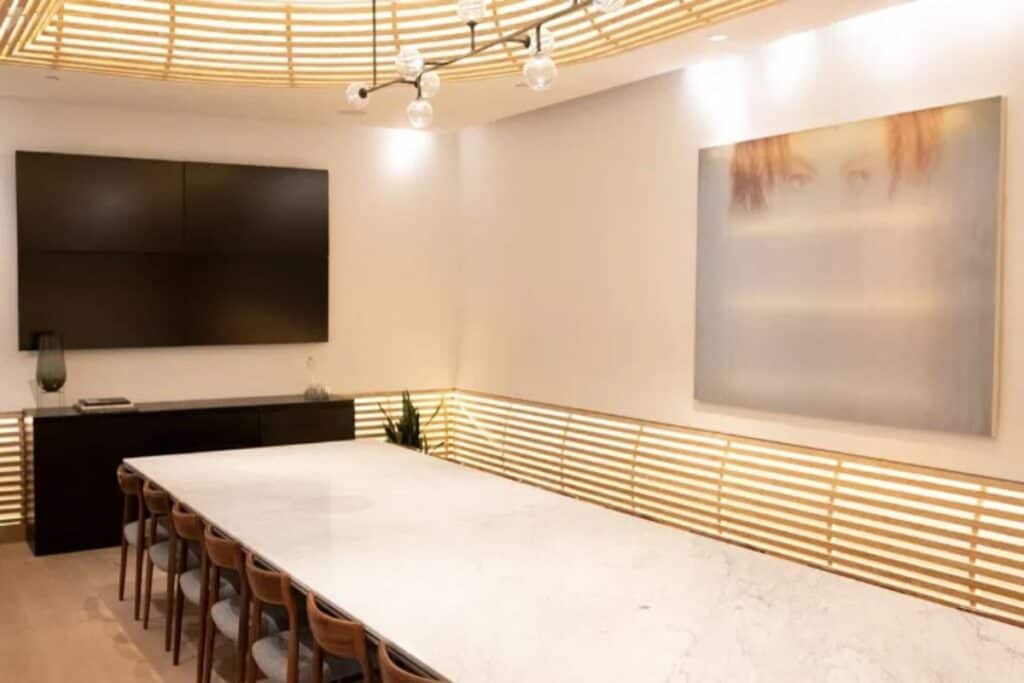 No matter what kind of office you work in, every employee needs a field trip once in a while. These 10 team outing ideas in Los Angeles will get your team feeling refreshed and energized. And don't forget that you can always browse the great listings on Peerspace for more options. That way, you can enjoy a private space and services provided by the Concierge service. You can easily find tons of Peerspace venues in LA that have high-speed internet, stylish digs, and outdoor space. Check us out today!



Get together somewhere better
Book thousands of unique spaces directly from local hosts.
Explore Spaces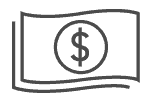 Share your space and start earning
Join thousands of hosts renting their space for meetings, events, and photo shoots.
List Your Space