The 10 Best Video Production Companies in Phoenix
Hoping to partner with one of the best Phoenix video production companies? Then you're in luck since that's what we at Peerspace share with you ahead. Phoenix is the largest bustling city in the state of Arizona with a climate and a history to match. But today, we're looking at something different. There's a saying that Phoenix was built historically on the power of the 5 C's — cotton, cattle, citrus, climate, and copper. In today's age, we can add another C to it — Content. 
Considering how nearly every digital platform is focusing on video, it only seems right to give our readers a glimpse of the 10 best Phoenix video production companies to watch out for. Let's take a look!
The creative child of Paul Christopher Little, Advancer Films is a collaborative production house. In fact, you can partner with them right from the script level all the way to the final edit. From music videos to action scenes to experimentation, Advancer Films dabbles in nearly every kind of commercial videography possible.
Another Instagram handle of theirs, Advancer Drones shows off the stunning video Advancer film does, albeit with drone videography. Be it incredible cinematic walkthroughs of spaces for real estate, or a dramatic view of New York's skyline, the team at Advancer film never stops experimenting with their craft, and the result is an impressive body of work. 
Running a self-named video production company, Scotty Chaffee's Instagram at first glance is deceptively unassuming. Scrolling down and looking past his incredible photography, we come across his reels and video clips that are a testimony to his firm's robust video offering.
They cover a wide range of genres like Scottsdale Fashion Week to festivals such as Jurassic Fight Night. Overall, this video production house is here to serve some of the best video footage shot in the most innovative way. 
Ivy Rose is a video production firm that specializes in the sweet sentimental moments of weddings and events. Whether it is lovely photographs, clips of emotional moments in a wedding, or smart montage videos of the experience, the folks at Ivy Rose do a great job of capturing the breathtaking environments of a wedding. 
And weddings are not all they cover. Whether it's a personal boudoir shoot or a brand film for your business, you can expect team Ivy Rose to capture all the big and little details as cinematically as possible.
One of the foremost Phoenix video production companies, D Mak Productions is a firm that serves a diverse clientele, from products, to the forces, to sports, local businesses, music, and more. 
D Mak's Instagram handle gives us a behind-the-scenes view of the magic as they make it happen. One of the things from their incredible body of work that caught our eye is this timelapse of mural artist Isaac Caruso creating a jaw-dropping mural in downtown Phoenix. Their team must be busy, considering the incredible high-quality videos they keep showing us of their clients and their stories. We're sure it makes them perfect for your commercial enterprise. 
Manley Films creates the kind of content that brands can be happy about, with a process that makes them even happier.
Tired of witnessing agencies outsourcing video work, they started with a mission — to take charge of the entire production of film, from conception to execution, on their own. As a result, we have a production firm that partners closely with its clients to deliver stellar results in record time. They've created campagins for ballet companies, parcel delivery services, and everyone in between. 
Epic Productions surely lives up to its name. This Phoenix video production company creates incredible brand films and entertaining commercials that both clients and viewers can look forward to. They're also good at making commercials of themselves making commercials!
We especially love how seamlessly they edit their videos, with smooth transitions between shots. With incredible cinematography and very witty and catchy concepts, Epic Productions is a firm you can count on for any branding needs. 
Clear View Films occupies a niche and masters it effortlessly. Hip-hop music videos are Sean Clearview's forte. When working with local artists, they make it a point to tailor the videos to be as authentic to the artists as possible. 
Ever since the pandemic, the company has pivoted with the times. Therefore, they also provide business-centric content that has helped many entrepreneurs find their footing. With this, it's clear that Clearview is a versatile firm, capable of offerings on both ends of the spectrum, a clear testimony of their skill in video storytelling. 
SP Media is the video production house created by ace videographer Sanjay Parikh, who occupies an exciting niche — music event video. Sanjay Parikh's specialty is video content based on his coverage of bands as they record, tour, and perform. Overlapping incredible visuals with matching graphics, SP Media's coverage of musical events is truly one for the books.
We particularly love SP Media's coverage of the band Shine Down's performances, in all their electrifying glory. And if one of his usual hashtags #ilovemyjob is anything to go by, they love it too! 
A small firm with large awards, Mina Productions is run by an adorable husband-wife pair. This duo does an incredible job of capturing wedding moments and creating storytelling that makes these videos incredibly timeless. 
One of their specialties is the Desi (South Asian) wedding in its big, lavish glory and dramatic storytelling. Their contemporary wedding shoots are no less wonderful, for they have won Wedding Wire's Couples' Choice awards three years in a row, and the Knot's Best of Weddings awards twice. Call us sentimental, but we feel the emotions of a marrying couple are always well captured by another couple. And this is a factor that makes them one of the choicest Phoenix video production companies. 
Ambient Skies productions is a Phoenix video production company with some of the boldest, most skilled outdoor videography we've set our eyes on. They have also produced compelling video content for some of the biggest brands we know globally, like Speedo, Ford Motors, and even National Geographic. With a client list like that, personally, we believe no other testimonial is needed. 
If their mission statement is anything to go by, their video process and their teams all practice the "Art of Grit". They believe in authenticity, in working hard and playing hard, and in creating content that does justice to their client's artistic vision. 
Phoenix Caught on Film
Seeing how video production companies are upping their game, especially in the commercial arena, we are convinced that videography is one of the most important tools for any brand's storytelling.  Businesses and citizens of Phoenix certainly have the choicest picks when it comes to video content, given the talent pool here.
From formal to informal, large to small, every video production company has managed to iron out their offerings in the competitive pool here, to showcase their best, true Phoenix style. 

Get together somewhere better
Book thousands of unique spaces directly from local hosts.
Explore Spaces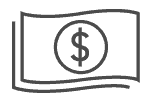 Share your space and start earning
Join thousands of hosts renting their space for meetings, events, and photo shoots.
List Your Space