The 9 Best Wedding Videographers in Los Angeles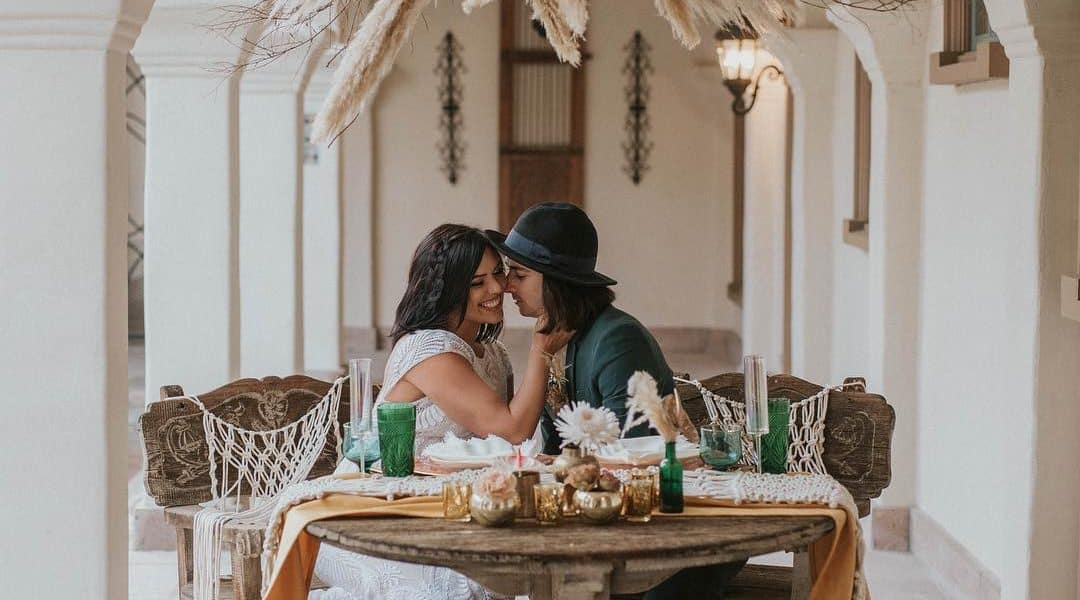 Cinematography and photography go hand in hand, and it isn't too rare that someone is talented at both. A great videographer can transform moments into features — they turn movies into art. Combining great framing, a strong understanding of lighting, and a solid soundtrack can be a challenge. So, where better than Hollywood to score the crème de la crème? These Los Angeles wedding videographers are adept at creating unforgetabble short-film masterpieces for the desperately in love. For every first kiss as a married couple, there's a story to go with it — a story wherein hiring a talented cinematographer never goes astray.


Dan and Nardia produce films that pull you in. Their wedding videos are more than just videos, absorbing the viewer into the moment like they're at the center. It's not a technique you see too often when it comes to wedding videographers. On the contrary, it's an approach people usually take when shooting music videos (Dan being an ex-musician might have something to do with that). It's impossible to stop creativity from flowing through your veins, and their breathtaking videography is a testament to why cinematography is its own artform.


With his business Impressive Creations, Brian Press has been making cinematographic waves for 20 years. And it's not just Brian — Impressive Creations boasts some of the most talented Los Angeles wedding videographers on its team to boot. Brian and his skillful staff members are masters when it comes to lighting, and their editing is remarkable. Knowing Los Angeles like the back of his hand, Brian's work expertly weds his subjects to the landscape. Every cut flows perfectly with the music, as if you're watching a carefully crafted movie trailer. We'd say impressive is putting it lightly.
Aiming to, as he says himself, "captur[e] something in its full and natural beauty," Jordan Walsh succeeds time after time. His command of the camera is evident in the way each shot falls seamlessly into the next. Editing-wise, he's no less talented. Framed just right, he makes great use of space and light to create airy, candid videos that pull at the heartstrings. His wedding films are like Hallmark cards without the excessive sentimentality. And who doesn't love a Hallmark love story?


Creating videos that distill the essence of a relationship, Meena Sohi is a cinematographer to watch. Her videos showcase so much more than the ins and outs of a wedding — they get to the core of their subjects, showing exactly who they are. Shot lovingly from a personal perspective, she uses an array of ideal scores that turn moments into movies. As well as her stunning cinematography, she works alongside makeup artist Cheyen Cablayan. Recognized by editorials in numerous publications, such as Woman's World, the Sohi Productions team is one you'll want on your side.


Lead cinematographer behind 8 Kinds of Smiles, Travis Do has an epic body of work. He provides his clients with same-day edits, extended cuts, and wedding highlights, all shot and cut expertly. All you need to do is watch one of his videos to know he was made to do this. Travis understands what the right colors, the right music, and the right balance can do for a film. And for a couple. Employing ideal exposure and color balancing, 8 Kinds of Smiles proves that it is the real deal when it comes to unforgettable wedding videography.


Co-owners of CineStory Films, Owen and Dan are the creative powerhouse duo driven by visual storytelling from the get-go. The team at CineStory Films stay true to their name — their framing, composition, lighting, and color selections are carefully considered, resulting in impressive works of art fit for a theater screening. If only they gave out Oscars for wedding films.
Owen hails from Canada, boasting over a decade of robust filmmaking and photography experience. When he's not spending time wrangling staff members, coordinating shoots, and interfacing with clients, Owen's spending quality time with his wife and two kids or watching The Office. A transplant from Ukraine, Dan moved to Los Angeles as a 15-year-old aspiring filmmaker. After shooting independent and corporate projects, in addition to commercial spots, he became enamored by the wedding photography and videography world — as well as sushi and Apple products.
With a clear understanding of depth of field and wide angle shots, Marlor Lambaco's masterfully crafted films stand out. Each of his videos we've watched make us feel so many emotions. Even close-up shots of ringless hands, cufflinks, and shoe laces have us anticipating what's to come. He mixes these with candid, fly-on-the-wall clips paired with sweeping shots of vast Californian landscapes. Bringing each of these together effortlessly with his editing, we just couldn't help but watch them more than once.


Operating around SoCal, Timothy Milton's TDMProductions creates wedding videos that are punchy and energetic. He and his team provide fine art-inspired wedding photography services, too, if you're in that market. Meticulous and deliberate, they take each couple's uniqueness into account while always staying true to their signature style. Timothy has a keen eye for the little details, likely coming from his experience as a Los Angeles wedding photographer. We really enjoyed browsing his profound portfolio and know you'll appreciate it, too.
A Colored Mind combines their technical prowess and acute creativity with your personal vision to ensure that the emotional resonance of your story is translated well into your film. They work with a cinematic, storytelling approach, to turn your wedding into a visual work of art.
No matter the style of wedding video you're looking for, in Los Angeles, there are plenty of cinematographers to choose from. Regardless of what anybody says, having so much choice is never a bad thing. Indeed, any one of these Los Angeles wedding videographers could be "the One" for you.



Get together somewhere better
Book thousands of unique spaces directly from local hosts.
Explore Spaces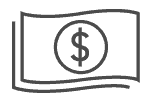 Share your space and start earning
Join thousands of hosts renting their space for meetings, events, and photo shoots.
List Your Space