The 11 Best Wedding Videographers in Philadelphia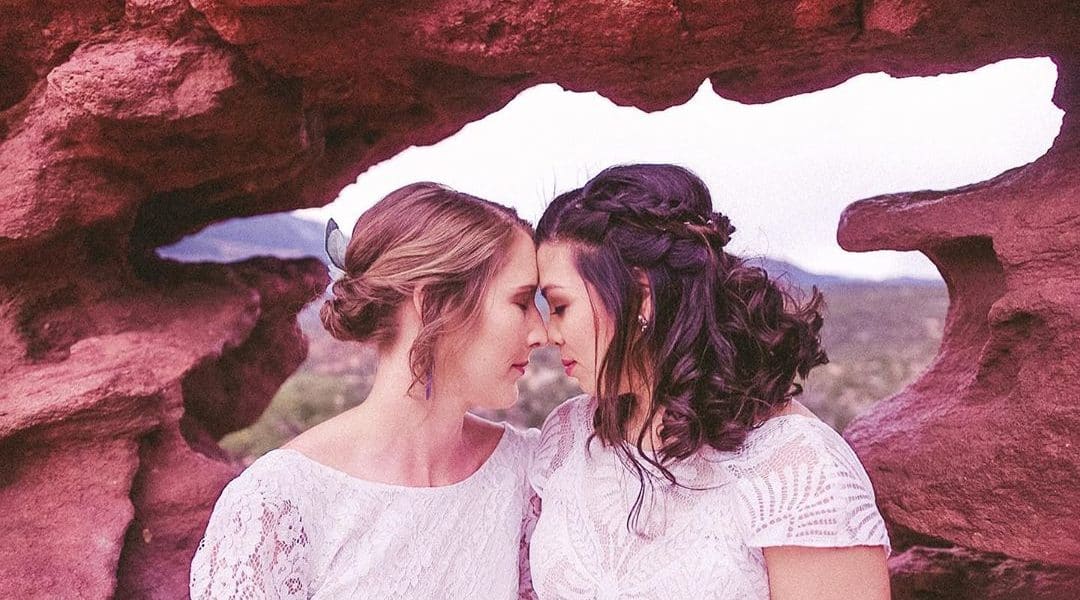 Close your eyes and picture strolling across the Ben Franklin Bridge walkway, hand-in-hand with the one you love. Then, tell us that isn't romantic. The City of Brotherly Love has its fair share of romanticism beneath the surface, and it's also a great city when it comes to photoshoot inspiration, photoshoot ideas and, yep: cheesesteak. I mean, it doesn't get more romantic than tucking into something delicious. Jokes aside, weddings are on the up and up in Philly and, thankfully, there are vendors aplenty. These Philadelphia wedding videographers each bring their unique talents to the table. So, if you're on the lookout for the perfect one, look no further.


It's easy to trust the recommendations of respected publications like Elle and The Knot. So, the fact they're only a sampling of a bunch of media outlets that backs Josh's work is telling. He filmed his first wedding in 2013 and has since captured over 300 couples on their special day. Josh's wedding films have the magic of nostalgic home videos, incorporating pieces of people's lives into their films. He doesn't go over the top with production, which is rare in the industry. Additionally, Josh is an Equally Wed vendor, proudly providing his services to the LGBTQ+ community.


None of the Philadelphia wedding videographers we've looked at have quite the access to music licensing as New Pace Wedding Films. Their films have included songs by everyone from Jason Mraz to The Temper Trap. That's a detail that people often overlook when choosing a vendor, and we don't have to tell you that the right song can make all the difference. Of course, the glory of their work doesn't end there. Though New Pace edits in accordance to the music choice and vibe the couple is shooting for, the footage is clean and clear. It's creative without trying too hard, romantic without lapsing into sappy — in short, it's all breathtaking. New Pace creates films to last a lifetime.


Non-traditional Philadelphia wedding videographers aren't ones for mundane and typical videos. On the contrary, Tweed Weddings has the best tagline we've seen: Wedding videos for those of us who hate wedding videos. Founder and owner Louis Sparre cut his teeth with MTV. Everything he's learned throughout his career contributes to the movies he makes. The team has shot weddings for some big-time clients, and they have their epic, one-of-a-kind style to thank. Stylishly color-corrected and full of expert techniques, such as time lapses, animation, and lens whacking, this collective of artists totally has our hearts.
The first thing that struck us with Atomic Tangerine was the colors and vibrance. We haven't seen anything like them before, which makes their name all the more fitting. That being said, it was a single shot in the video we chose that sincerely called out to us. As the couple stands in a darkened barn, dust and sawdust swaddles them. It's a stunning shot that must have been a challenge to capture. We love the splices of black and white, as well. All in all, their work has a fun, stylish vibe that's anything but generic.


Bianca and Hung created Veneer Media with the intention of leaving an imprint. Creating modern-day wedding films for imaginative couples, the pair comes to life behind their cameras. Some of our favorite bits of their films are the split screens, where the frame splits into multiple shots. We're also super into the sweeping camera angles that encircle tables and venues, taking in a room's vastness. Less experienced videographers are hesitant to try these shots if they don't have the ability to keep the camera steady (i.e. using a quality gimbal), but they really help give viewers a sense of place.
Most importantly, the Veneer team manages to capture every single spark between their subjects, keeping the work firmly centered on the electric connection between two people wildly in love — and that's ultimately what gives these videos their gravity.


The more wedding videos we watch, the more we long for old-school techniques. The first we saw from John and PGP Wedding Films totally ticked that box. It's also the one we picked out to feature because of how it made us feel. Opening with the bride getting ready for her vow renewals, the film takes us through to the end of the day. But if we're honest, many of John's films ensure there's not a dry eye in the house. That's down to his ability to choose those perfect emotional moments like heartfelt speeches and toasts as a storytelling focal point. He's also adept at picking which angles to shoot from, capturing as much as possible with whatever frame he's using.


Le Moment Capturer is the brainchild of Charlotte and Jessi, who's currently UK-based. The American half of the duo, Charlotte, caught our attention with this video. From the silhouette of the groom and barred window to the couple striding the crosswalk, she captured every second. Her cinematography is graceful and gentle, using a slight underexposure and desaturation for a fashionable, modern look. We're obsessed with the overlays, her use of reflections, symmetry, and creative direction. There's a distinct style here, and if it resonates with you, call Le Moment Capturer.
When you're talking to a guy whose nickname is "JPEG," you know you're speaking with someone with art in their blood. Like their couples, Joseph Gidjunis and his expansive team of talented cinematographers and photographers are the perfect fit. Using everything from stabilizers and varied lenses to drones and advanced manual lighting, their films are pure magic, as are the film stills. And the choice of music. Not to mention that one time they went viral (NSFW) when a giant naked bike ride crashed their wedding shoot. We'd describe their work as elegant, upscale, and energetic, a winning combination if we've ever seen one.


Tom Harmon and the Solidarity team thrive on their unobtrusive approach to cinematography. However, their style depends on the couple and emotions they're wanting to convey. Tom produces incredible decisions in regard to framing — from rapidly pursuing his couples through their wedding parties to panning in from afar, he seems to always make the right choice. That's the instinct of a seasoned creative pro, and that's the kind of ally you want on your wedding-day dream team.


Not every wedding needs to be small, the same way not every wedding needs to be an epic production. Michael and Melissa McManus and the Stagger Films team understands the importance of a small crew. Together, they handcraft their videos with soulful precision and sentiment, possessing an understanding of light and shadow. Capturing every special moment in an immersive way, the four members of the team — including cinematographers, Ben and Stephanie — bring their unique skills to the table in every film. The stories they tell feel very intimate and well-rendered, full of emotion in all the right ways.


With 20 years and thousands of weddings in his arsenal, award-winning Philadelphia wedding videographer Tim Sudell is one you can count on. Exercising a fly-on-the-wall, documentarian approach to filming, he ensures every vow and heel is accounted for. Watching his films makes you feel like you know the couples and families in them. It makes for the kind of movie you'll be able to watch for years, one that can be passed down through the family from generation to generation.


Wedding photography has a long and in-depth history, and we're anticipating rapid growth in the area of videography. Increasingly, we're a video-driven society, and it's easier to produce and share high-quality video than ever before. There's no mistaking the emotional power and the pure fun that can be communicated through an expertly crafted wedding film, and we never get tired of watching them. These top-notch Philadelphia wedding photographers knock it out of the park every single time.



Get together somewhere better
Book thousands of unique spaces directly from local hosts.
Explore Spaces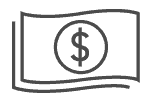 Share your space and start earning
Join thousands of hosts renting their space for meetings, events, and photo shoots.
List Your Space