What is a Trade Show?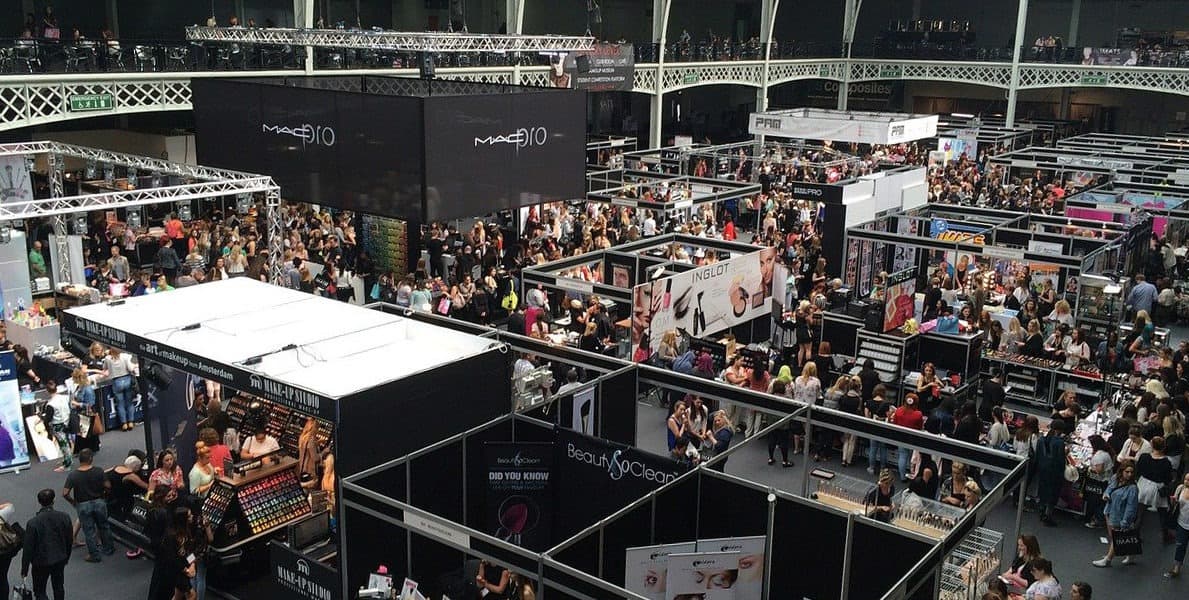 Whether you go for the free swag or for a chance to network with other people in your industry, a trade show is your chance to try new products and learn about new brands. It's also a chance to set up a booth to promote your own brand. But exactly what is a trade show, as opposed to a trade fair? Is it the same thing as an expo? And what kind of venue do you need to host one of your own? No matter what kind of event you're planning, Peerspace is your go-to resource for event spaces, logistical support, equipment rentals, and more. Just search the listings for the perfect trade show venue near you, then customize it to suit your brand or industry!


What is a trade show?
Firstly, how do you define a trade show? Essentially, it's an industry-specific event, usually taking place over the course of several days, where companies can show off their goods and services to other businesses and consumers. Trade shows have been around since the Middle Ages. For example, the Champagne Fairs of France lasted for two to three weeks. Later on, industrial exhibitions and World's Fairs inspired by the technological developments of the Industrial Revolution came onto the scene.
Now, trade shows cover a wide range of industries, including video gaming, health and wellness, cars, robots, clothing, cosmetics, and more. Trade shows may have major brand sponsors, but they also feature demonstrations by many different companies. Businesses can rent booths where they display advertising materials, interact with consumers, and demonstrate their products.
Trade shows aren't usually centered around workshops, but there may be a keynote speaker, presentations, and networking events, in addition to the main exhibit space.
What is a trade show for?
There are three main reasons to attend a trade show. The first is to show off your products. By renting a booth, you'll have a chance to promote your business, answer questions, and maybe even make some sales on the spot. It's great for publicity and brand recognition, particularly if you sponsor the event or host a VIP exhibition to launch a new product.
The second is to find products that you want to buy. For example, a bookstore owner might attend a publishing trade show in order to hear about the hottest new releases. A farmer might attend the World Ag Expo to try out the latest agricultural equipment. You may get better deals at a trade show or a chance to buy a new product before it hits the market.
The third is to network with other businesses and stay up-to-date on industry trends. Even if you don't buy or sell any products, you'll get some insight into what your competitors are working on and what kinds of products consumers are buying. While renting a booth or buying a ticket to a trade show can be expensive, it may be worth the investment for your business.


The difference between a trade show and a trade fair or expo
You may hear the terms trade show, trade fair, and expo used interchangeably, but in fact, there are subtle differences between the terms. The main difference is that trade fairs are often open to the public, while trade shows are usually only open to members of the industry. Expositions, or expos, are large-scale trade shows that have a global or international focus.
These aren't hard and fast rules, though. For example, Electronic Entertainment Expo (E3) is a video game trade show that opened to the public for the first time in 2017. Likewise, SXSW has a trade show in addition to film, music, and tech events. Because tickets for trade shows are so expensive, they mostly cater to those with a professional interest in the field.
Trade fairs, on the other hand, tend to be more accessible to the general public. One example of this distinction is in the publishing industry. At a publisher trade show, writers and publishers are there to market their books to bookstores and other booksellers. These events aren't open to the public. But at a book fair — such as the Kolkata Book Fair, the world's largest — anyone can show up to explore the booths, attend readings, and, of course, buy books.
If there's any doubt, you can describe your event as being "public" or "trade only" to avoid any confusion. Some events have separate days set aside for each group, such as the Frankfurt Book Fair, which has three days reserved for industry insiders and two days for the public.
Where to host a trade show
Some large trade shows and expos take place in major convention centers, but there's no reason you can't host yours at a more creative venue. The important thing is to make sure that you have enough space and the right amenities to meet the needs of your attendees.
Peerspace makes it easy to choose a venue for your trade show by allowing you to filter your search results by price, location, capacity, and other factors. You'll also be able to see the size of the space and what amenities are available on site. For anything that isn't available through your host — such as A/V gear or catering — you can book through the Concierge service.
What should a trade show offer its vendors? Wi-Fi is a must, and a projector and sound system for major presentations is important, too. Since vendors normally bring their own booths, you won't need much furniture, and a large open space will do.
For example, here are a couple spaces in California: this pop culture museum and event space in Chatsworth can accommodate up to 500 people, while this blank-slate warehouse in Hawthorne can fit up to 300. And don't be afraid to get creative. A bookstore in Chicago, a church in our nation's capital, a bright Seattle dance hall, or an Austin-based music venue can work well, too!


How to plan for a trade show
When it comes to planning a trade show, the process will differ depending on whether you're starting up a new event from scratch or attending an existing trade show as a vendor. Either way, you'll want to get up-to-date promotional materials and product samples for the event.
ProExhibits recommends that vendors start planning up to 12 months in advance of the show. That will give you enough time to design your booth; make travel and hotel arrangements; line up a photographer; announce your booth in the press or on social media; and more. You might also have to decide which of your team members will be attending, provide them with branded clothing, and arrange for a point-of-sale system through which they can accept payments.
If you're planning the entire event yourself, you'll need to find sponsors, advertise your event, sell vendor booths, line up speakers, and more. For more ideas on how to go about it, take a look at our article on how to plan a trade show.



Get together somewhere better
Book thousands of unique spaces directly from local hosts.
Explore Spaces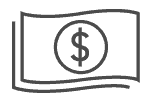 Share your space and start earning
Join thousands of hosts renting their space for meetings, events, and photo shoots.
List Your Space