14 Unique Trade Show Booth Ideas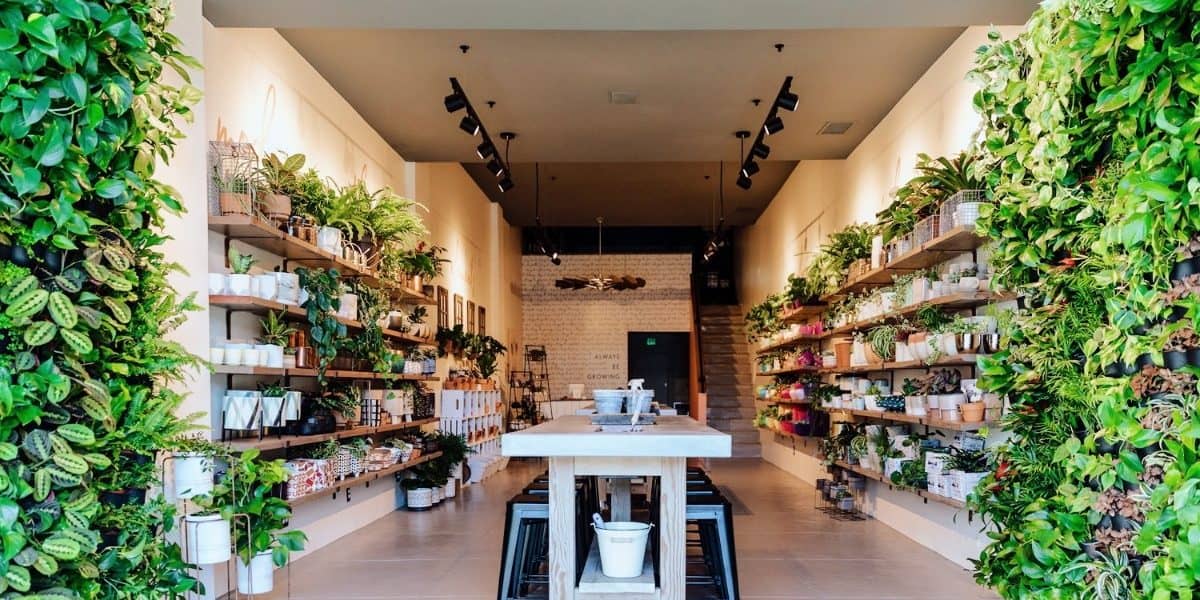 Need a few can't-miss trade show booth ideas for your upcoming event? At Peerspace, we understand! Trade shows used to be a sea of pale folding tables and dark-colored fabric backdrops. But with the popularity of visual media like Instagram and Pinterest, people are getting more and more creative with their designs and outreach.
With so many unique displays out there, it can be hard to stand out. So here are 14 trade show booth ideas that can help you get noticed. We'll also share how Peerspace is the perfect place to book distinct venues to make your trade show stand out. Let's get to it!
1. Display a photo-worthy backdrop
Foster engagement with your booth by hanging the perfect Instagrammable backdrop — complete with your logo, of course. A color-blocked geometric pattern would be bright and fun, plus affordable to make. A living wall of greenery or flowers will bring the outdoors into the conference space. Or amp up the drama with a long wall fountain. Make sure to clear it with the venue first.
You can also opt to book a Peerspace event venue that is already dressed for success. Peerspaces are owned by local hosts who decorate their space and rent it out for your personal use. And many spaces already boast Instagrammable backdrops and decor that will attract even more visitors to your trade show.
Here are a few of our favorites so you see what we mean:
Book any of these or the countless other venues on Peerspace and you'll have a trade show your guests will photograph and tag. Your event will attract more attention, with very little work needed on your part in terms of decor!
2. Be an influencer for a day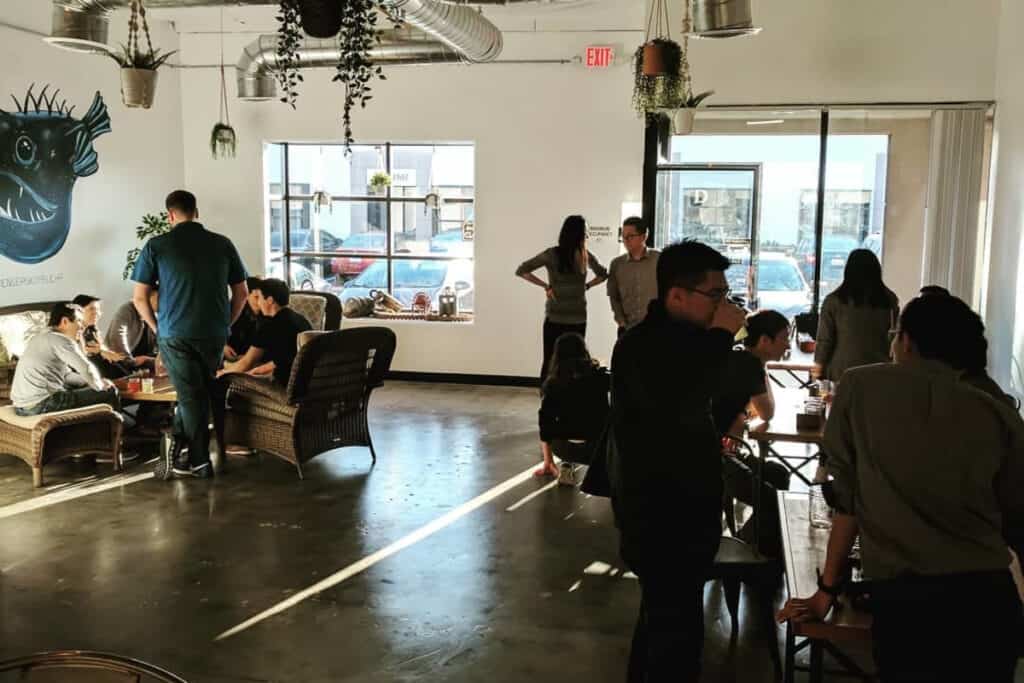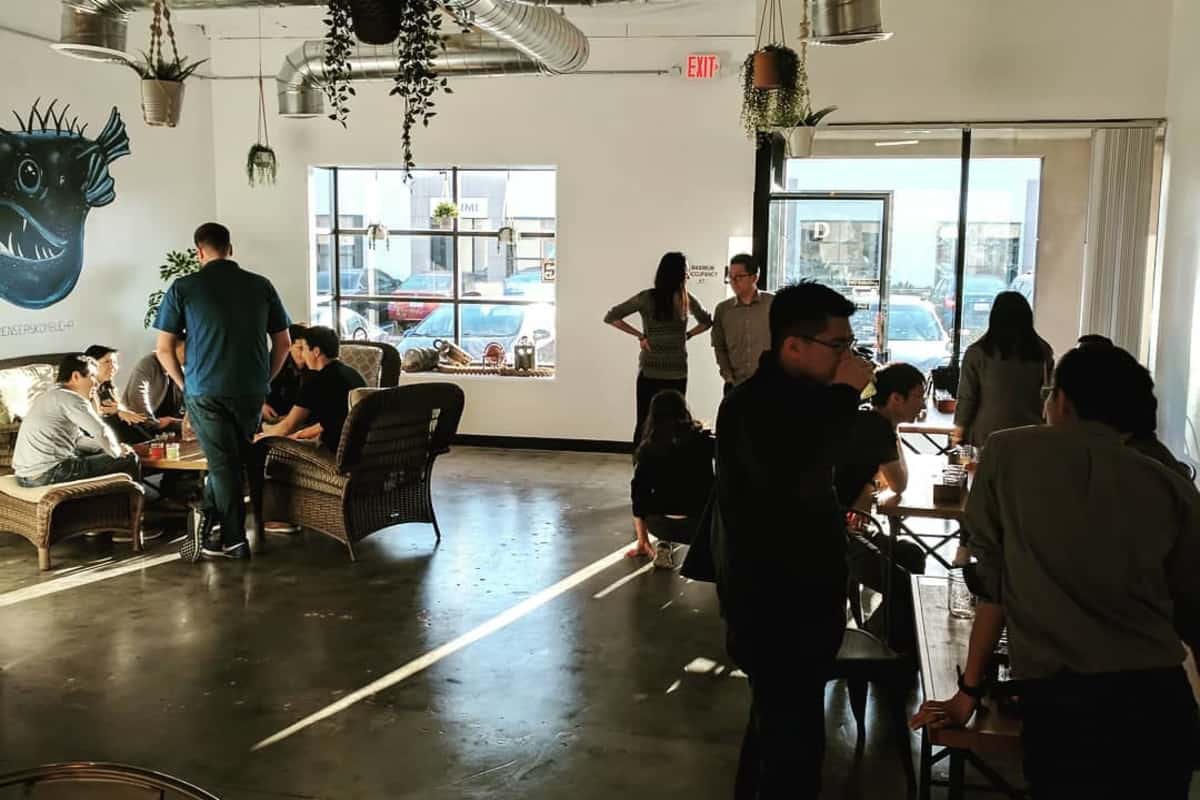 Bring someone along to capture and share content from the trade show as a whole rather than just your little corner. It may sound counterintuitive, but by frequently posting throughout the day and even highlighting other brands and patrons on social media, you'll increase your online visibility throughout the show. Plus, when visitors get to your booth, they'll recognize your brand name as the one providing all that great content.
3. Host a digital trade show scavenger hunt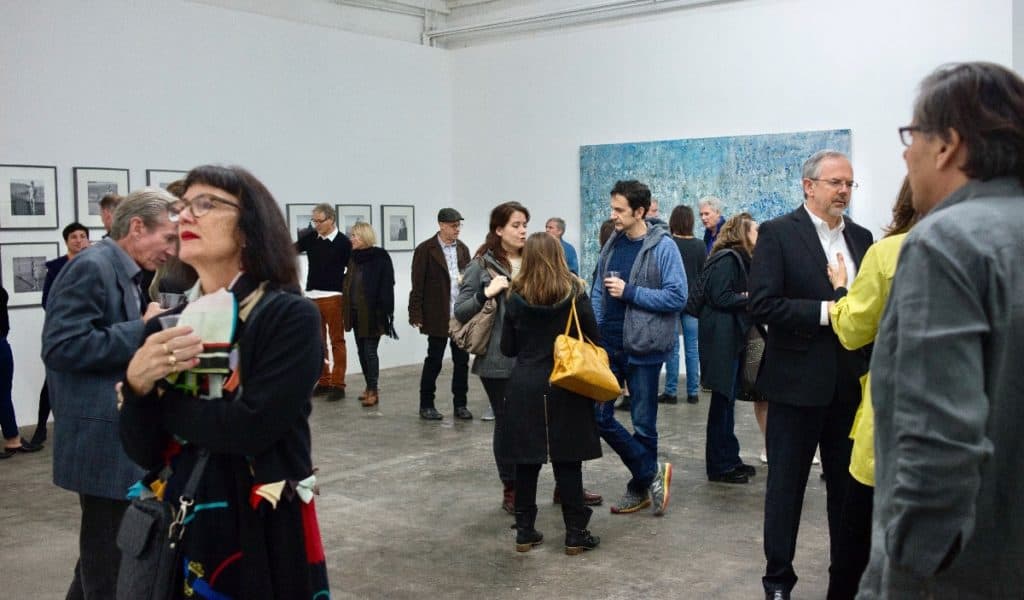 Put together a list of sights that are common to trade shows in your industry, and hand them out to visitors to your booth. Ask players to share pictures of each of the items they find on Twitter and tag your business. Everyone who sends you all the pictures wins. Remember to have special prizes for the winners!
4. Go wild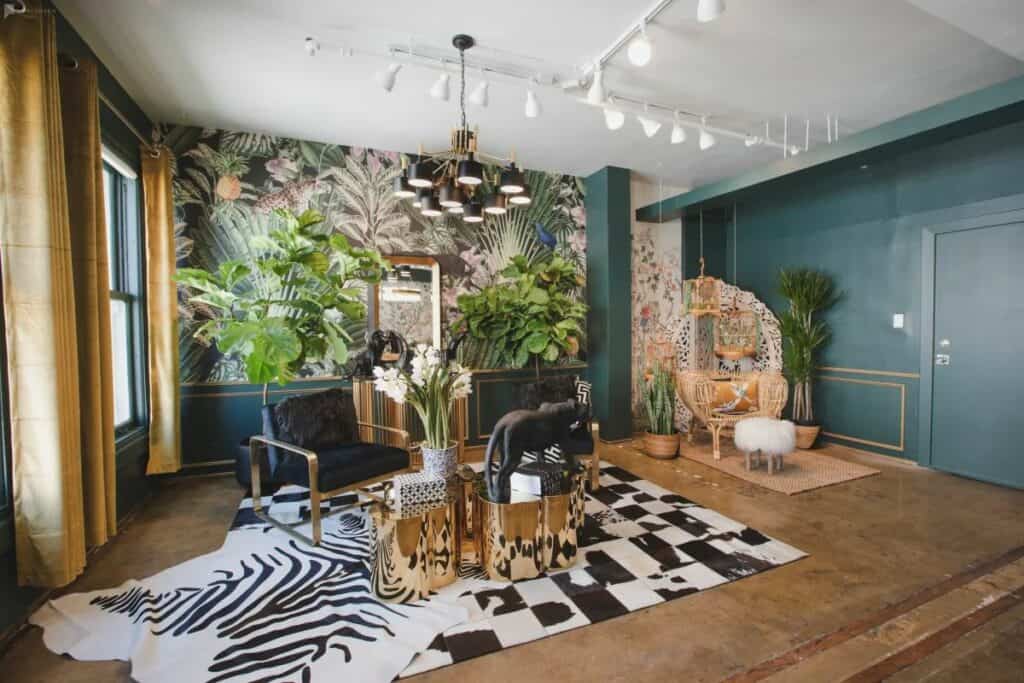 This is one of those trade show booth ideas that will definitely require permission from the venue — but how much fun would it be to bring in some animals? Let people bet on the results of a turtle or armadillo races with prizes for the winners. Bring in a big lizard or bird for photo ops — managed by a professional handler, of course. And you can never go wrong with a puppy petting zoo, complete with an adoption drive.
Start with basics and discover how to plan a trade show here!
5. Go monochrome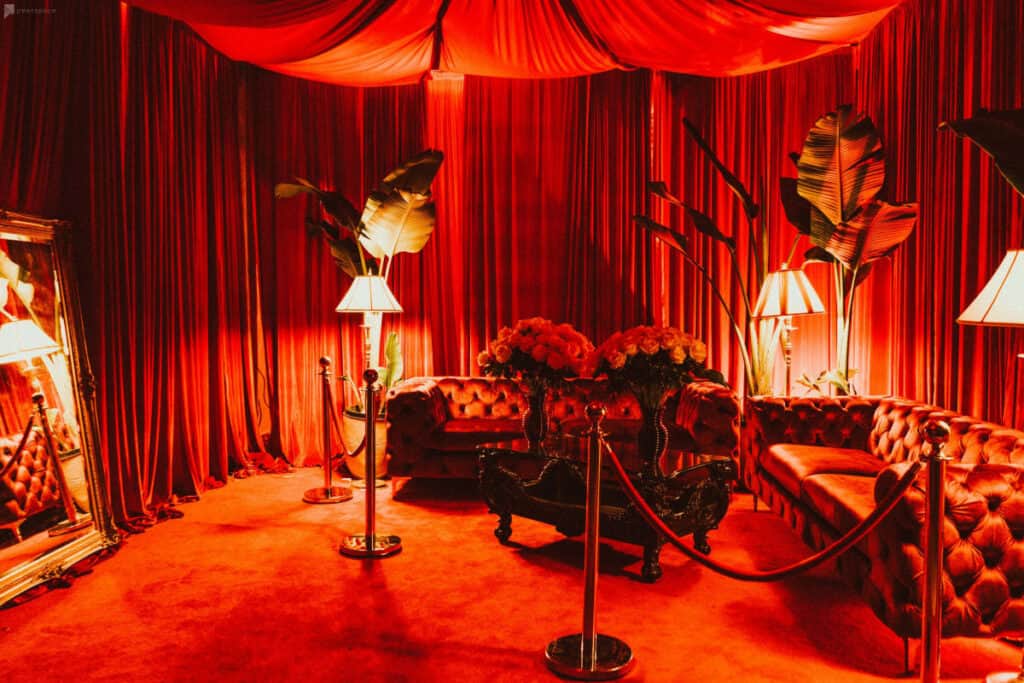 Dousing your entire booth in one bright color will provide a modern pop. Flooring, tables, shelving, wall hangings, displays — stick to one vibrant hue for a surreal immersive visual experience that's sure to get noticed. This is one of the most low-key trade show booth ideas that are also quite effective.
6. Create some mystery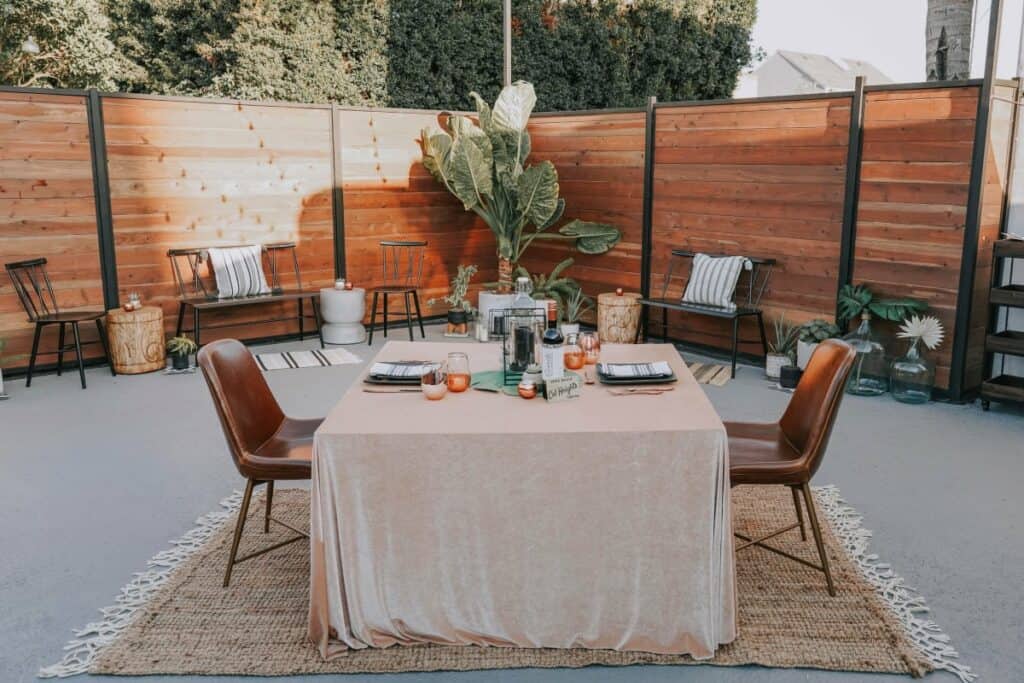 Try enclosing your entire space (including the "roof") in opaque fabric or solid walls to create a little secrecy. Attendees will have to enter the "room" to figure out what's going on inside, which means they won't be passing you by. Just make sure you provide a good payoff once they've come in, whether it's a giveaway or just a zen retreat from the hustle and bustle outside.
7. Hand out custom creations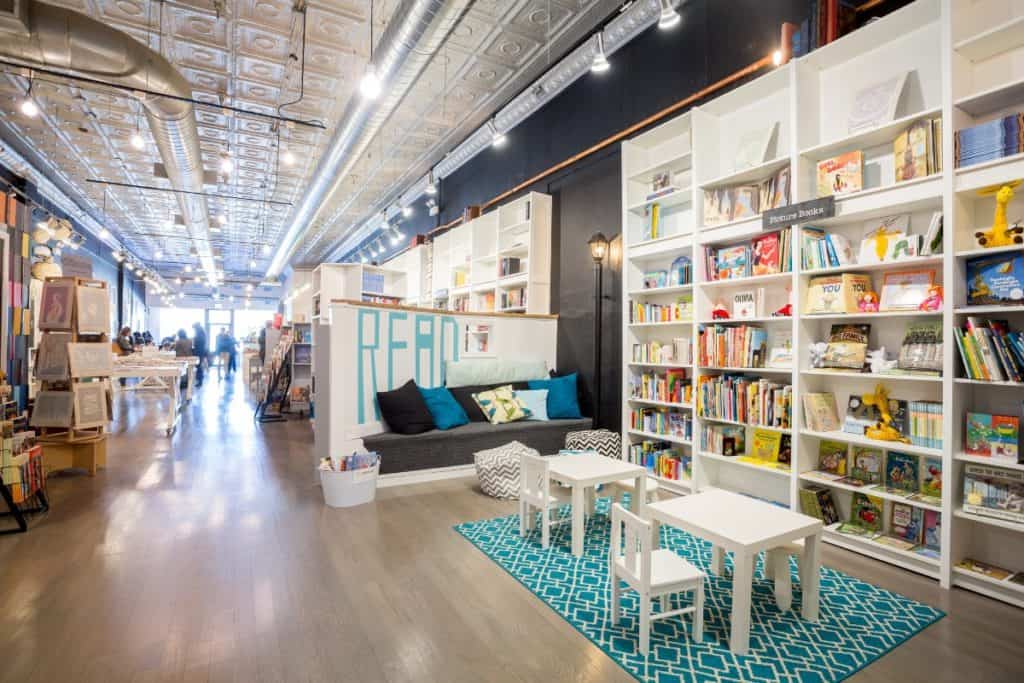 Handing out swag is a classic trade show booth idea. Give it an upgrade by letting attendees put their own unique stamp on your merchandise. Bring a screen printer on-site to make t-shirts, tanks, and tote bags. Let the visitor choose from a few design options and colors.
Alternatively, a beauty brand could hand out mini eyeshadow palettes, with the colors chosen by the attendee. By giving choices, you'll ensure that your goodies are shared on social media and with friends — furthering your reach.
8. Take the show on the road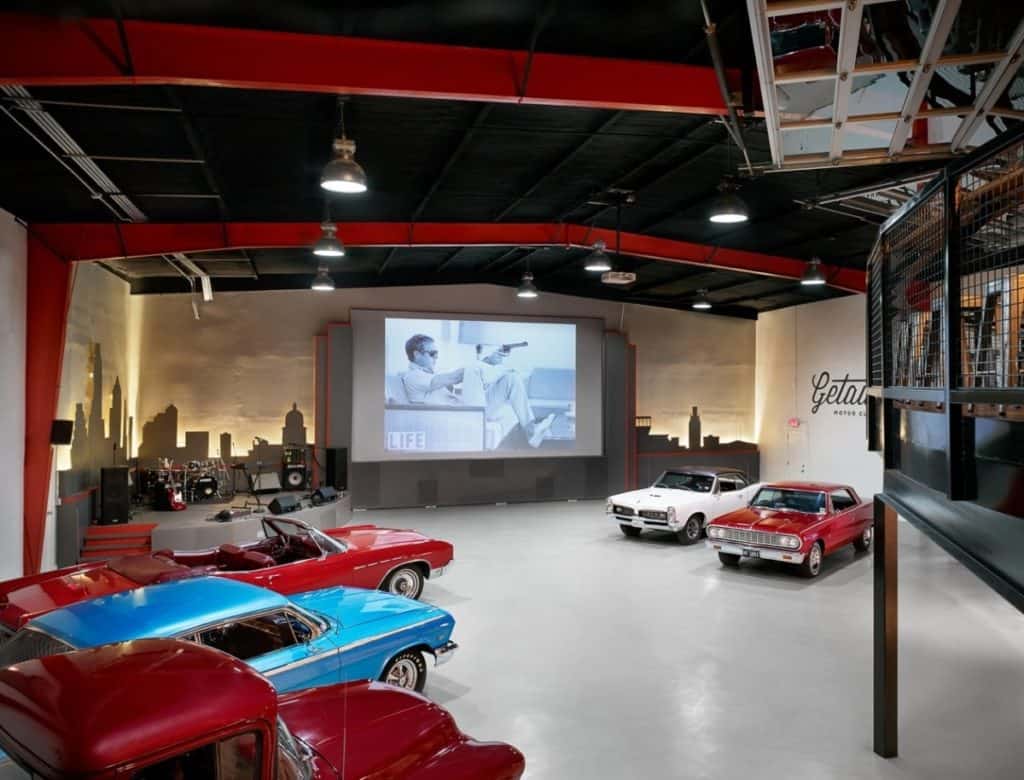 Turn a small vintage Airstream or Shasta trailer into your display for a dose of kitschy Americana. By updating the interior, you can have a one-of-a-kind booth that's both portable and hip. Just make sure that you'll be allowed to drive it into the event space before you commit! These fun types of trade show booth ideas should be more common.
9. Sticky note or photo wall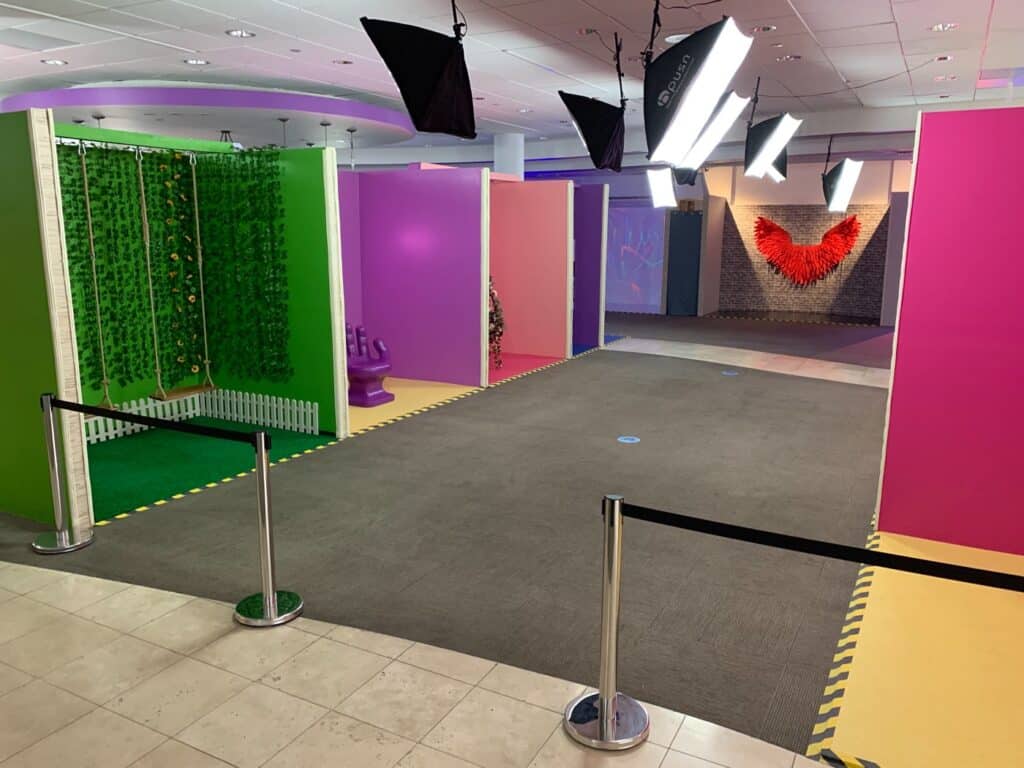 Get the crowd involved by asking them to write something down on sticky notes. Then use these to decorate your booth during the trade show. Topics could include why they attended the show, something they're grateful for, or their favorite part about the event. Just keep it positive! Another option — use a portable photo printer to print out pictures of patrons at your booth on sticker-backed film. Then stick them to the walls to create a living photo journal of the event.
10. Self-care station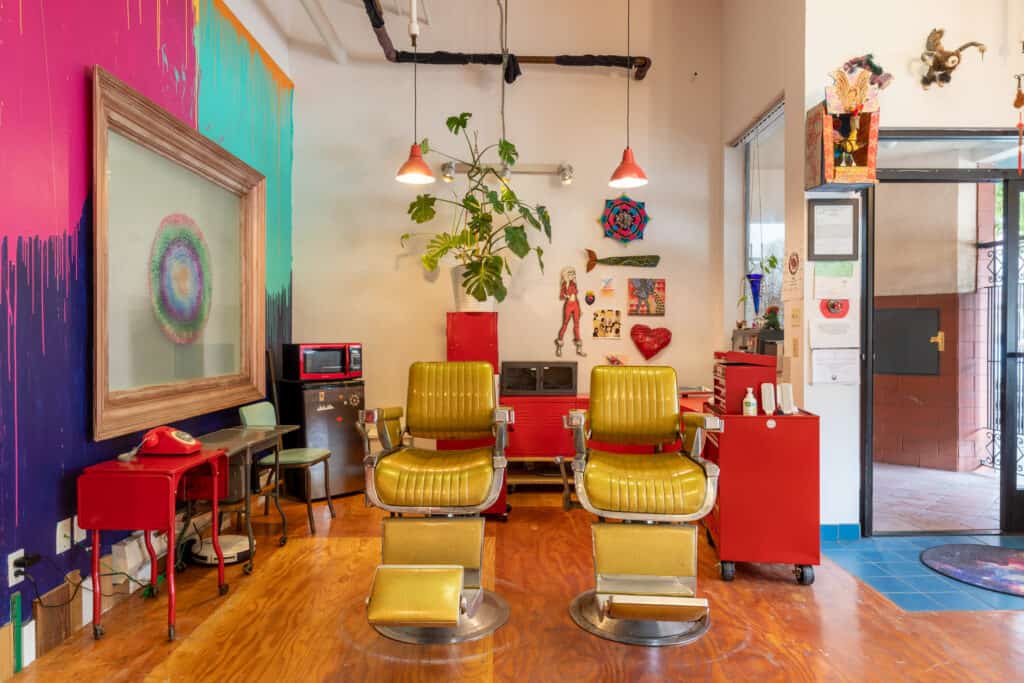 Of all the trade show booth ideas out there, this one may be most appreciated by the attendees. Set up a manicure and pedicure station where people can make appointments for a quick buff-and-polish session. Offer 15-minute chair massages to keep people loose and limber.
Or, if you want to get a little wild, how about free tattoos? Hire a tattoo artist and ask them to bring a number of small, quick tattoo options — and make sure that one of them is a reference to your brand.
Got a product or service to reveal? Then you need to see our incredible launch party ideas next!
11. Bring video into the future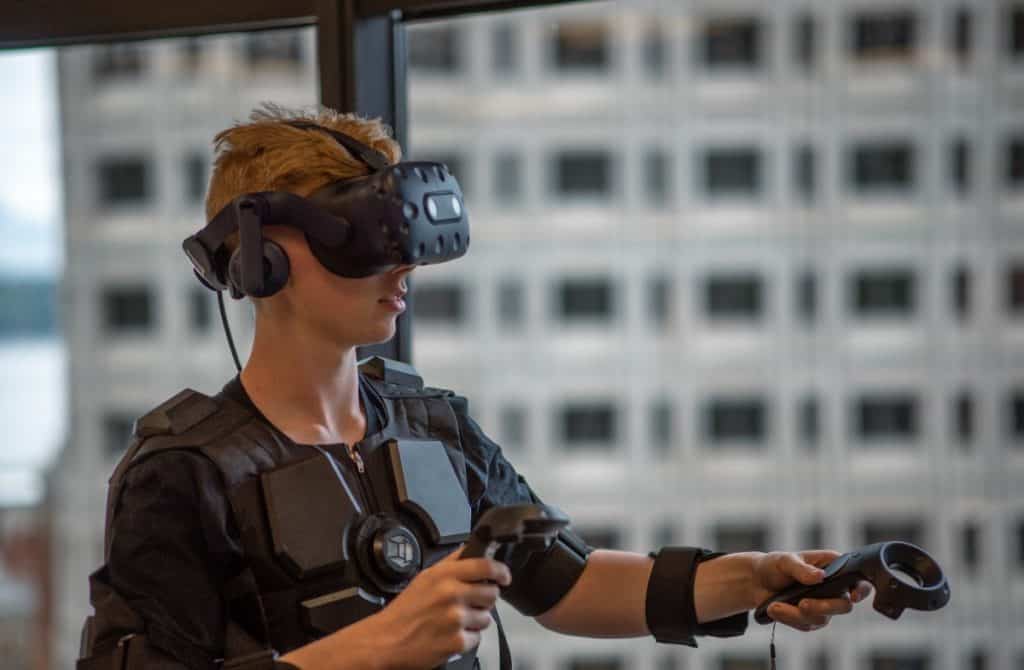 The promo video playing on a loop from a flatscreen TV should be a retired idea. Instead, try sharing your video with immersive virtual reality headsets. Transport your visitors to your factory, office, or showroom, so they can experience your company from the inside.
12. Avoid bad lighting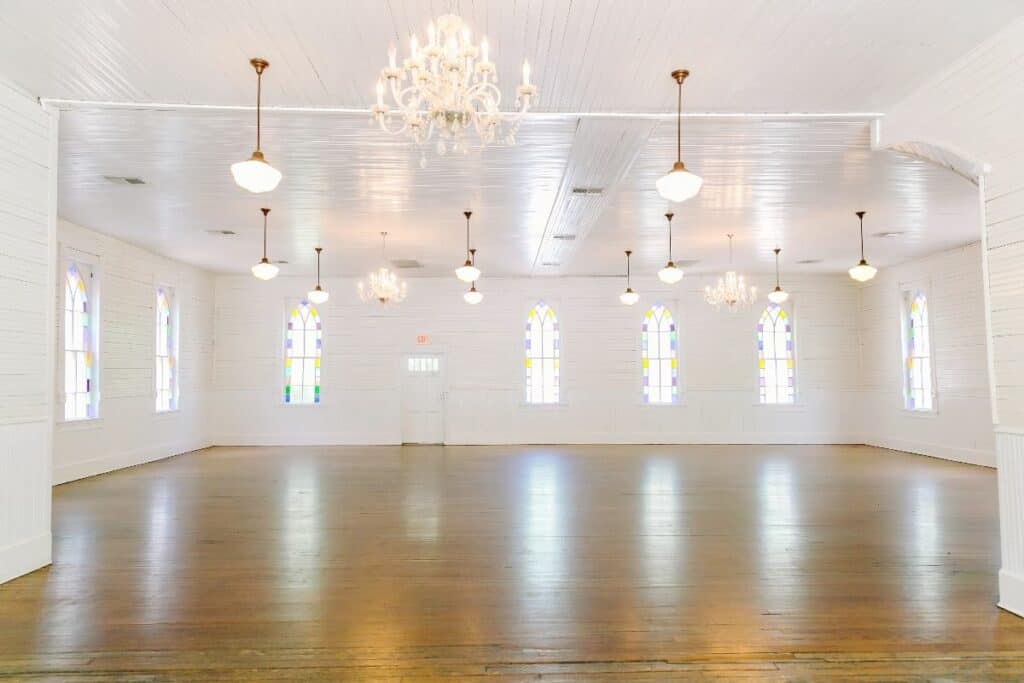 Trade show lighting is one thing you have zero control over — unless you bring in your own. If you're stuck in a dim corner, a well-lit booth will ensure that you don't get lost in the crowd. Small, well-placed lights can show your products off to their best advantage. Disco balls, neon signs, and even a unique chandelier can all bring a little wow to your booth.
13. Host your own game party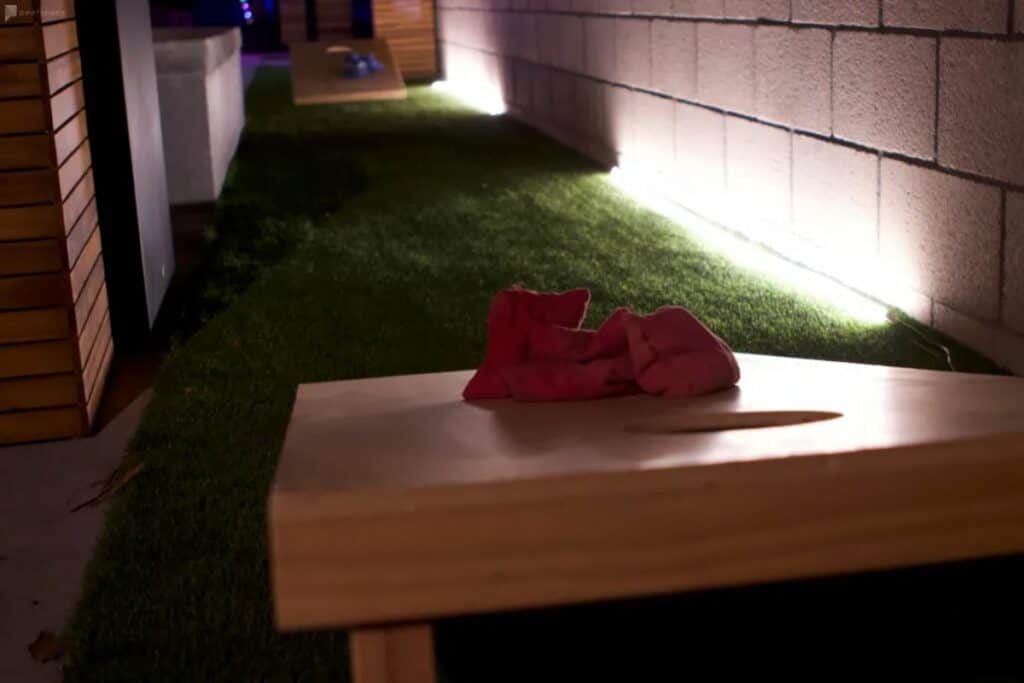 Harness the power of nostalgia by hosting an old-school game party at your booth. Games like Operation, Dream Phone, Hungry Hungry Hippos, and Clue will give people a break and some laughs. Or get ambitious and turn it into a game show. Who doesn't want to play Plinko?
14. Pull them in close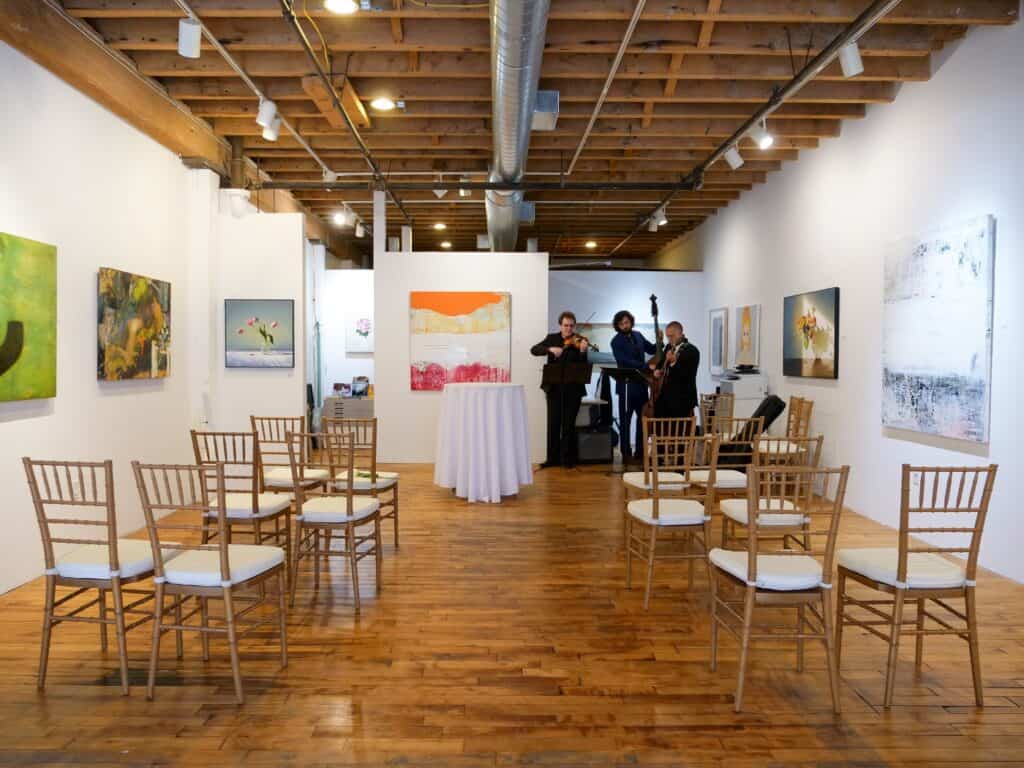 Eschew the musical numbers that attendees can see from halfway across the venue and encourage them to lean in to access the experience. Hire a street magician to blow their minds with sleight of hand, or opt for a speed artist to create large portraits in minutes. Once the entertainment hooks your guests, they'll be close enough to check out the rest of your booth.
If you book a Peerspace venue for your trade show, you'll also have the help of the Concierge service. This helpful crew can help you organize the entertainment, as well as catering, decor, and anything else you need for your trade show.
Trade show booth ideas: conclusion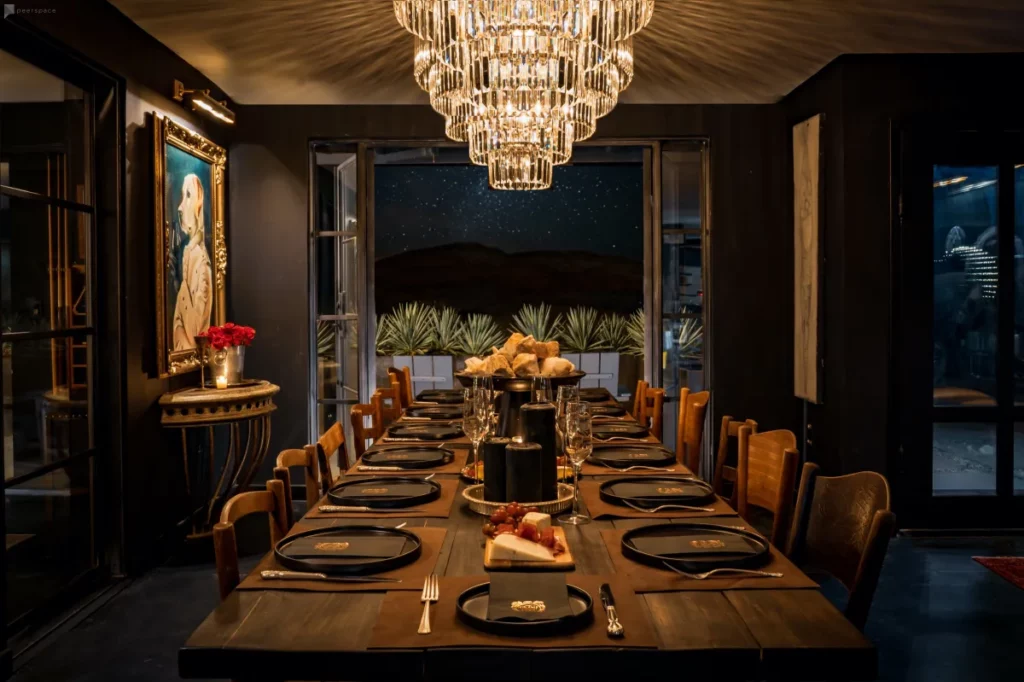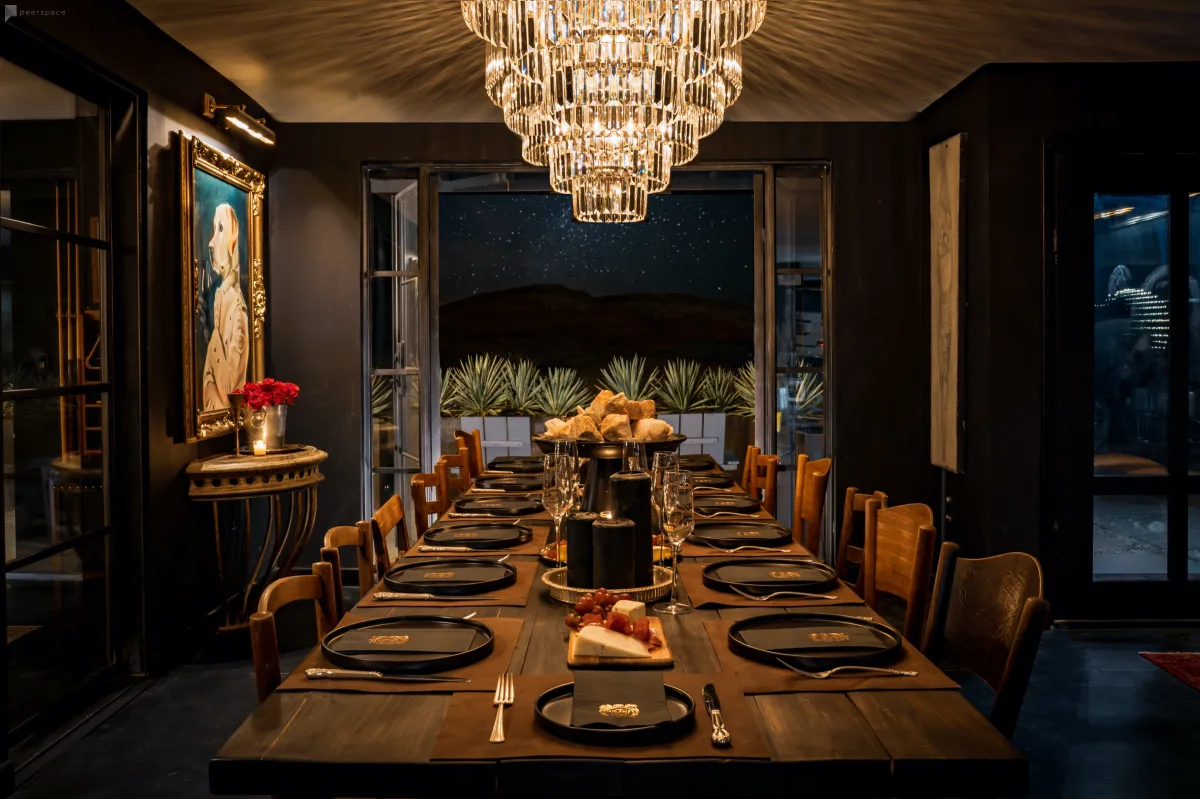 Now that you have a few exciting trade show ideas, you need the perfect venue to host your event. Well, you've come to the right place! Peerspace is the go-to for booking incredible venues in cities across North America and beyond. On the simple-to-use platform, you easily book a traditional trade show venue, like a community center or banquet hall, in mere moments.
But if you're really looking to stand out, why not book a more unique trade show venue? Like a glamorous loft space, an industrial warehouse, a rustic cabin, or a luxurious mansion? It's all available on Peerspace right now!

Get together somewhere better
Book thousands of unique spaces directly from local hosts.
Explore Spaces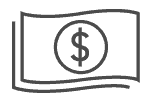 Share your space and start earning
Join thousands of hosts renting their space for meetings, events, and photo shoots.
List Your Space