12 Launch Party Ideas to Wow Your Guests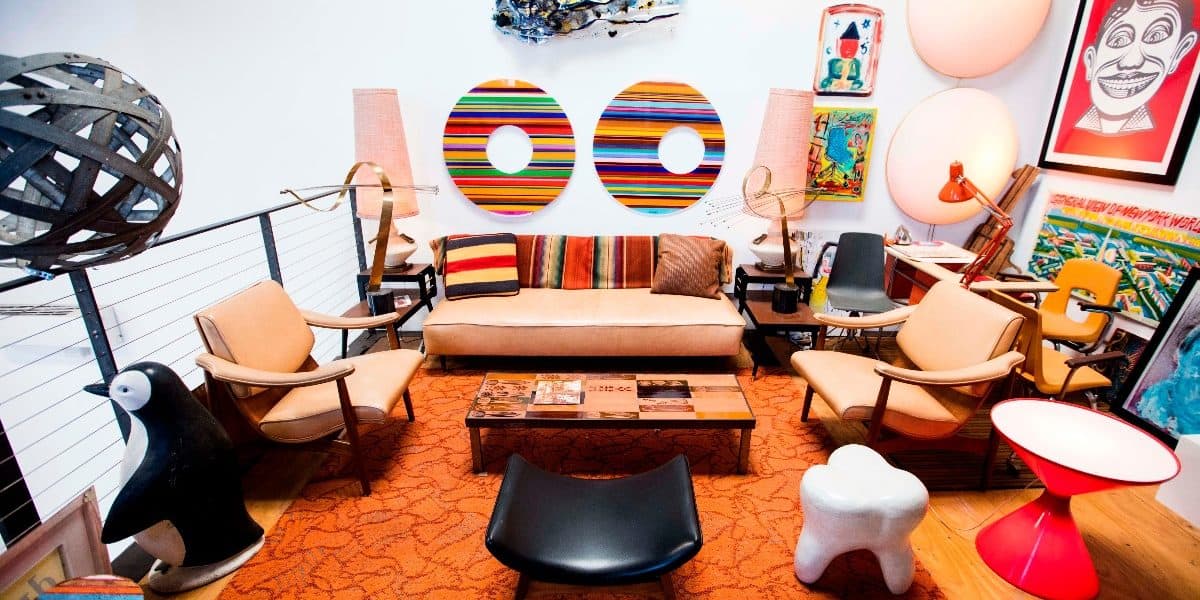 Congratulations! Your team has invested countless hours into a recent project and it's finally completed. Now you get to do the fun part: plan a launch party to release it for the world to enjoy. Following are 12 creative launch party ideas to inspire you to design a celebration that is as exciting as the project you're unveiling.
Of course, first, you'll need a venue to use as your "launchpad." The simplest place to find a space is Peerspace, boasting thousands of bookable, unique venues in metros across the country. Choose your theme or mood — cozy and warm, modern industrial, sprawling and picturesque — and then find your perfect-match venue on Peerspace! Plus, when you book a Peerspace venue, you can enlist the services of the exclusive Concierge team. These events and logistics pros can source and deliver anything you need, such as catering, furnishings, A/V equipment, and more.
What are you launching? Is it a brilliant new piece of software, a fabulous cookbook, a proprietary blend of wine, or a new marketing or fundraising campaign? Use the product itself to drive the planning process. It seems redundant to say, but you have to make sure the point is clear to your guests — that is, refrain from focusing exclusively on the design of the event, as people may forget why they're there. Once you have that clear picture in mind, get planning!
1. Use Peerspace and get creative with color or a theme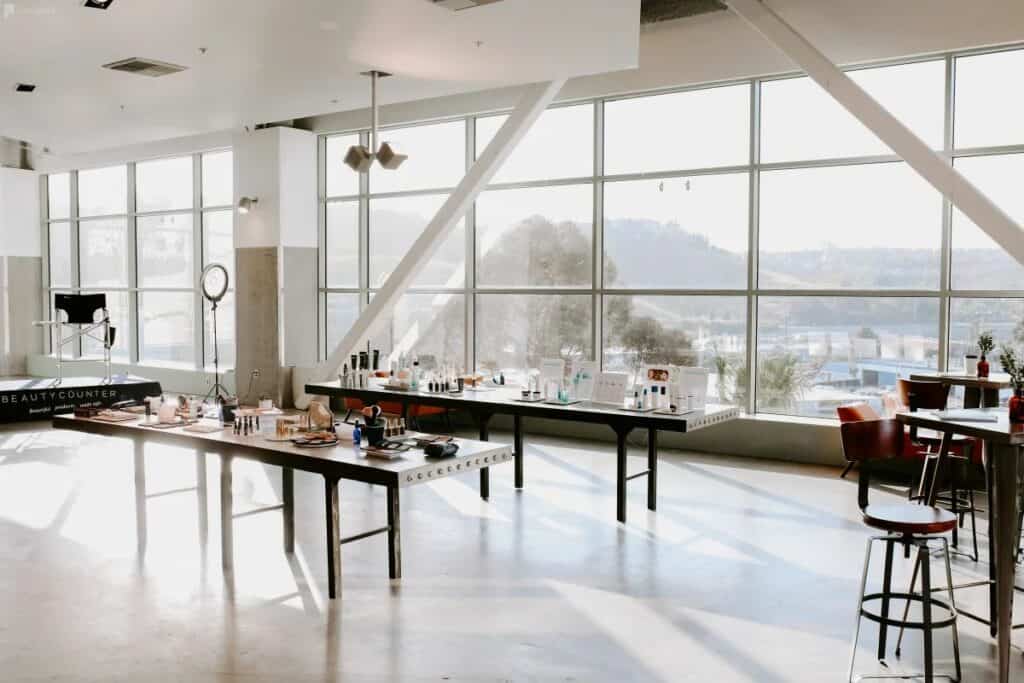 Regardless of the budget or size of the event, color is a simple place to start for launch party ideas. If you blanket the room in your product's signature colors, it may also come across as suffocating! Instead, create a palette that will complement (and not overshadow) your color scheme. Select neutrals as a base for table linens — creamy ivory, tan, or shades of gray — then add pops of color with centerpieces, uplights, and even the staff uniforms.
Likewise, if you choose a particular theme instead, the possibilities are nearly endless when it comes to the décor. Plus, you can also invite guests to dress up in costume. Who would ever forget a launch party with incredibly thoughtful decorations and attendees?
Not sure where to get started? Peerspace has you covered! As the largest online marketplace for hourly venue rentals, you can book a one-of-a-kind Peerspace venue for your launch party. On Peerspace, you can rent storefronts, galleries, lofts, warehouses, and more, available in hundreds of cities across the globe. Click a link, enter your location or destination, and see all the amazing spaces that pop up! You are sure to find a venue that matches your chosen color scheme and theme, all without busting your event budget.
Plus, when you book a Peerspace venue, you can rely on the Concierge service. These events and logistics experts can source any extras you need for your launch event, such as entertainment, catering, and furnishings, and ensure it's at your venue at the appointed time. Using Peerspace to book your launch event venue while enjoying the services of the Concierge makes it ultra-straightforward to ensure your launch event is wildly successful!
2. Start celebrating at the door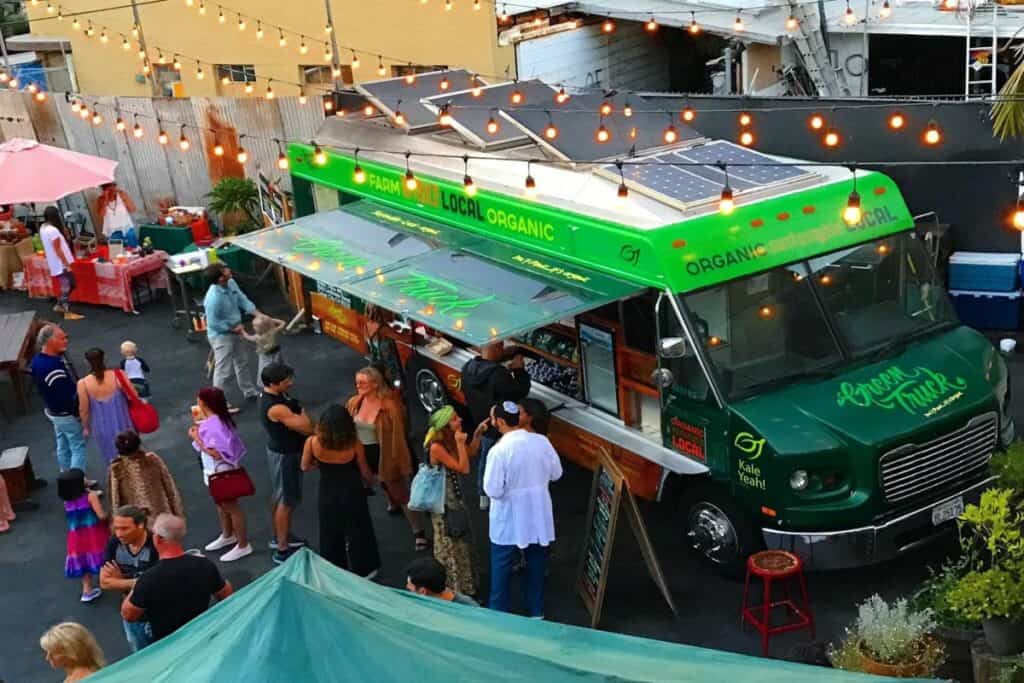 People always remember the beginning and end of an event. With launch party ideas like this one, you'll make both memorable! Begin by parking food trucks or a mobile bar somewhere between the parking lot and the front door. This way, you can get the business of eating and drinking underway! This obvious but creative launch party idea will break the ice and, on a practical note, lighten the lines for food and drink indoors.
Need a few catering ideas? Then check out our curated lists of the best caterers in Toronto, Los Angeles, London, Atlanta, and Washington, D.C.!
3. Greet guests with sound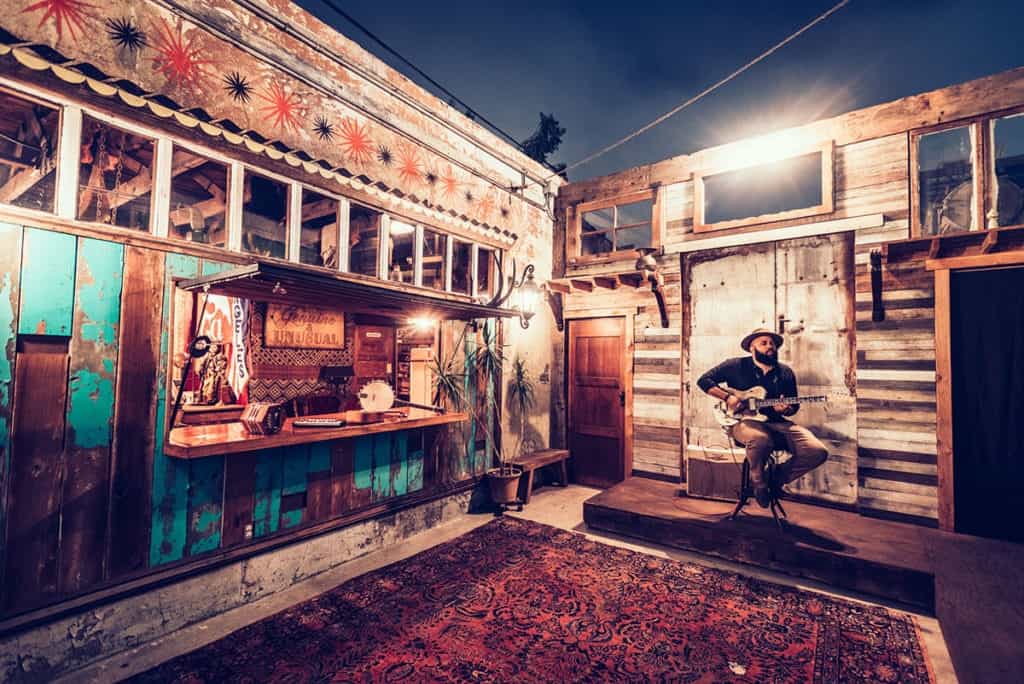 Set the tone for the party with music from the moment guests walk in. Choose a strolling Spanish guitar or a mandolin duo to create an upbeat, surprising mood as attendees arrive. Afterward, switch to a DJ or live band once the party is in full swing. In fact, it's one of the best launch party ideas for setting a vibe and creating an incredible impression with attendees.
And remember, when you book a Peerspace venue for your launch party, the Concierge service can arrange for musicians and a DJ!
4. Create vignettes within your event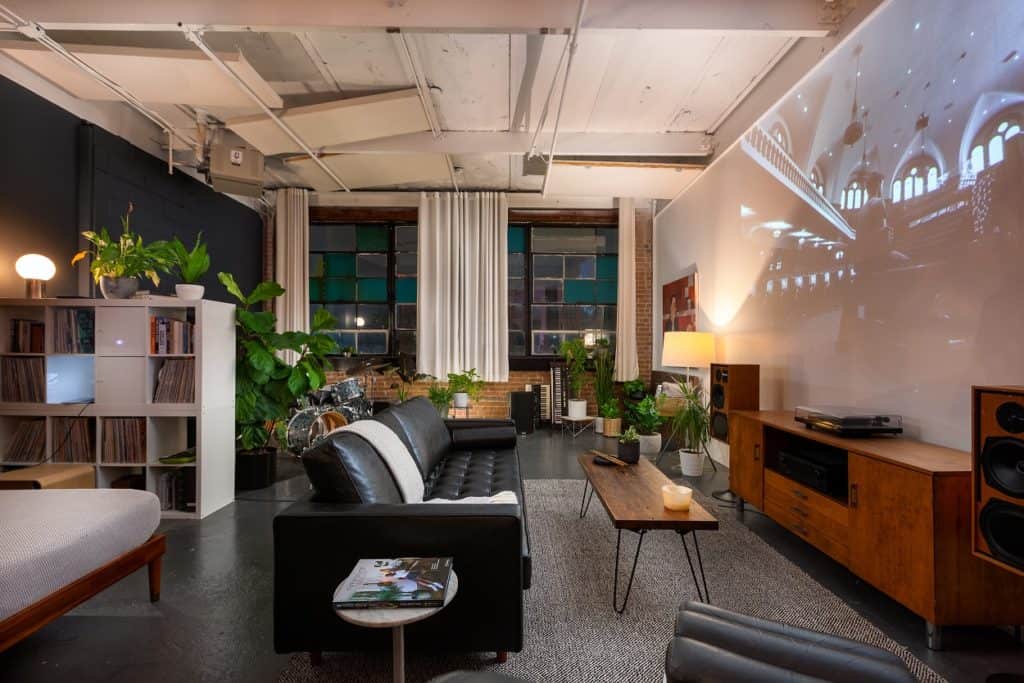 Though your product is the overarching theme, a great idea to expand on the finer points is to theme decor and A/V displays as a gallery of sorts. Take your guests on a journey to introduce them to your product. It's also a creative idea to keep your launch party fresh and moving along — literally!
5. Sample self-care items from small businesses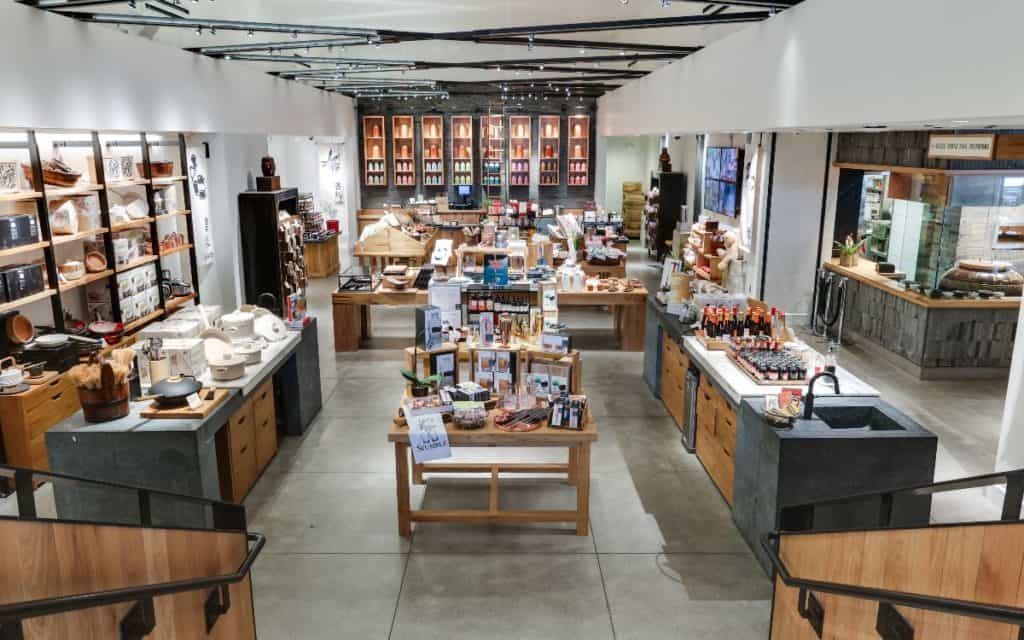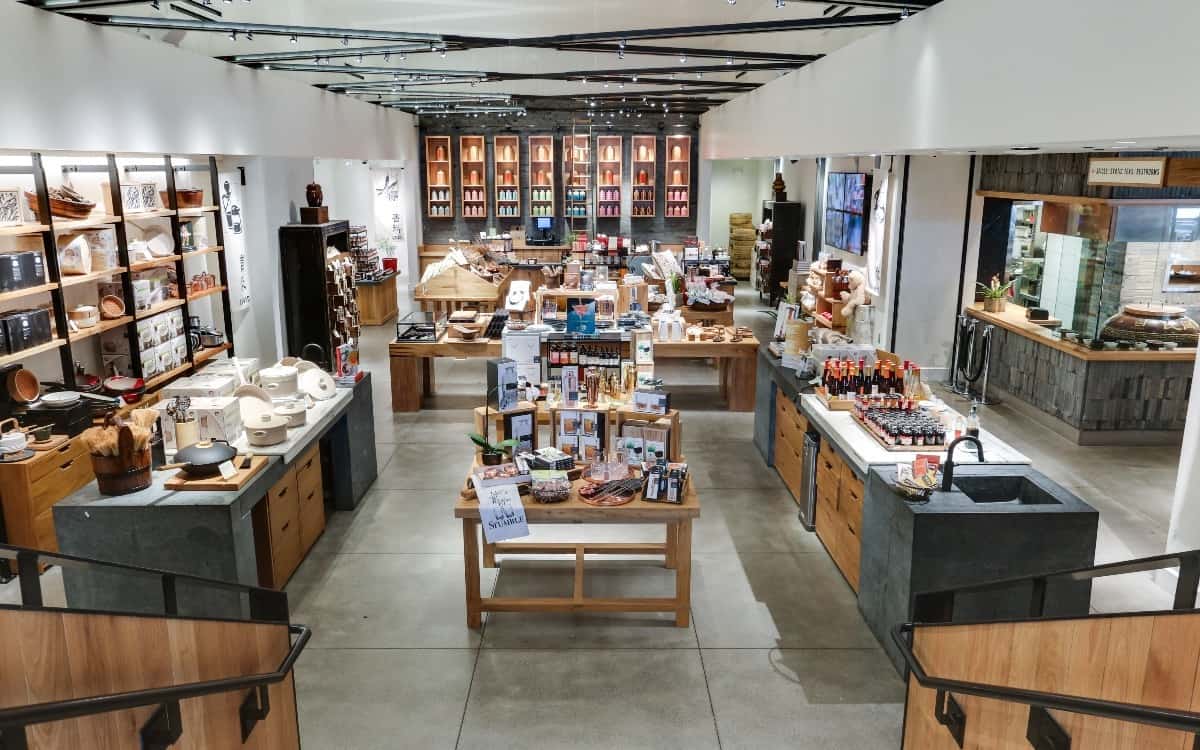 Everyone loves a party favor! Therefore, create a "bar" of Earth-friendly, non-toxic, sensitive-friendly skincare products for men and women. Your guests can slow down and try some balms and moisturizers by grassroots brands. Support a tiny business (find them on Etsy!) and send your guests home with fancy presents. Launch party ideas that are also interactive are a total win!
6. Keep them busy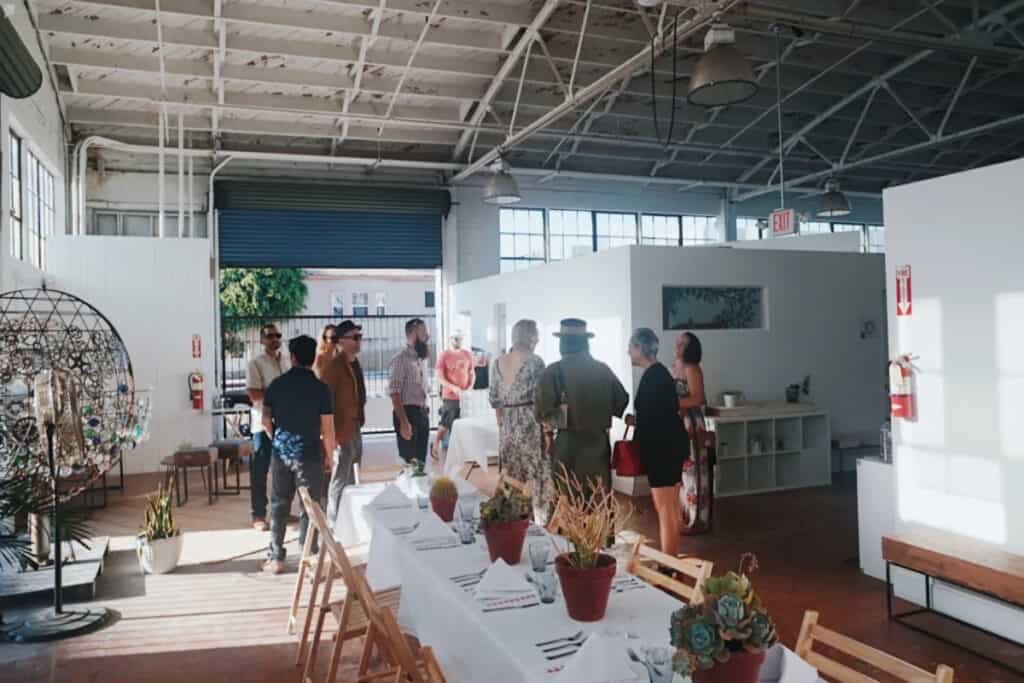 Busy people have a tendency to blow through open-house events in order to simply "make an appearance." A unique idea to keep them at your launch party is to tap into everyone's creativity.
Find something that pairs well with your product or theme: an artist providing airbrush tattoos, a bartender to give a quick mixology lesson, or a braid bar staffed by a local stylist. Not only will it make them laugh, but it's a great conversation starter.
7. Make your team the stars of the show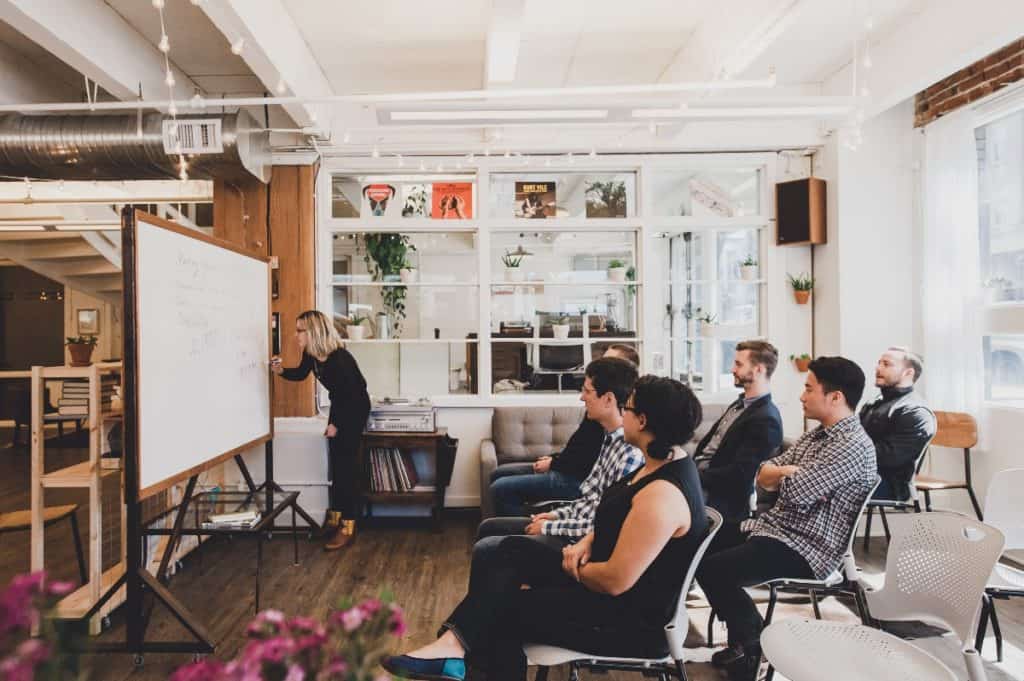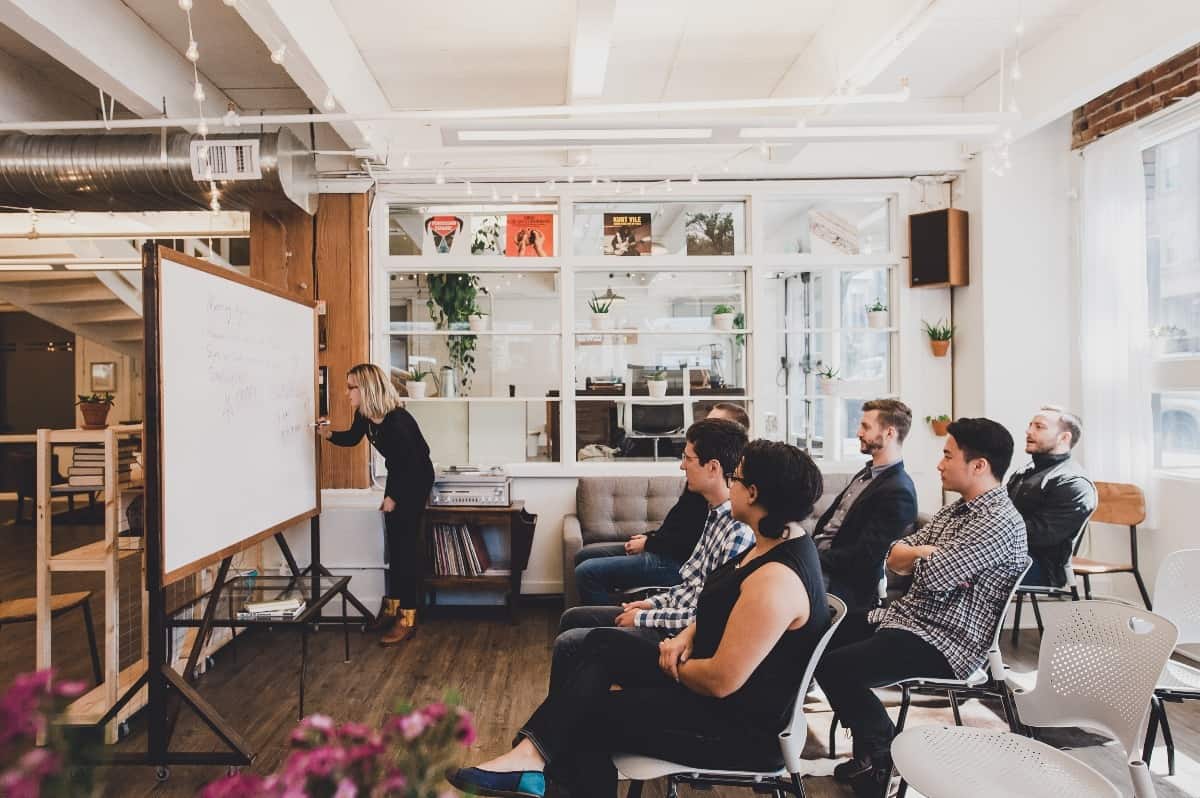 They've worked hard, now they're sending their creation out for all to see. Plan ahead and shoot a video of their process: working, building, interacting, celebrating, or otherwise shaping the product for which you're having your awesome party. Let your editing team have some fun with the footage: speed it up, add effects and filters, layer it with music, then show the edited video on screens throughout the event.
8. Sample perfectly portioned, bite-sized food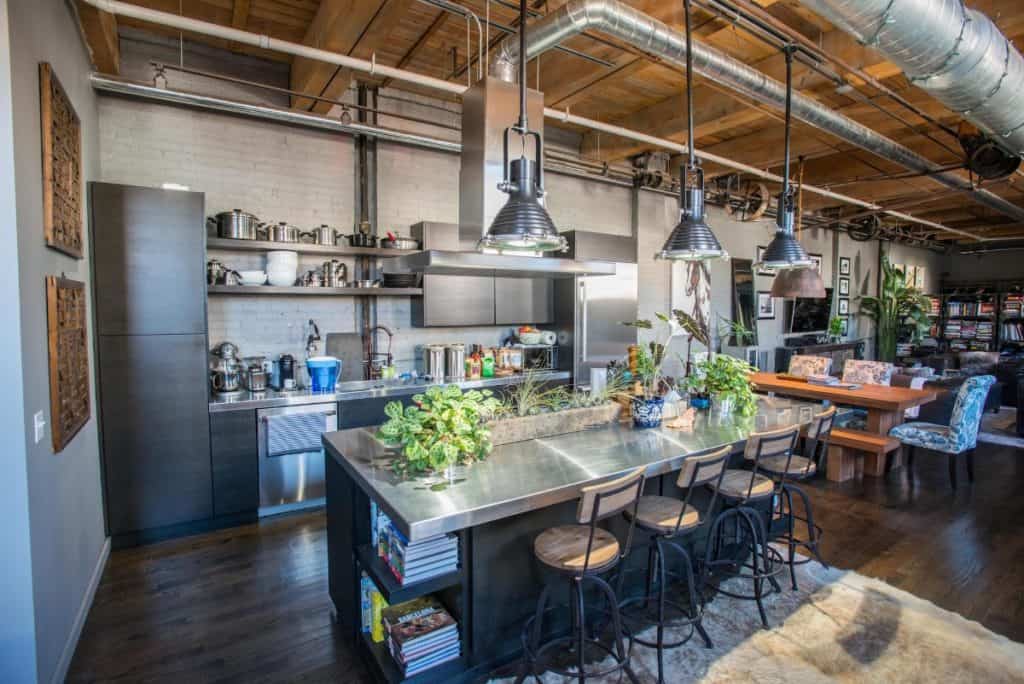 Pair your menu with your theme! Whether upscale and sophisticated or playful and fun, small bites are always a winning, creative launch party idea. Try miniature versions of complete, composed entrees or fun carnival treats of cones of fries or mini corn dogs on a stick. Pork BBQ sliders or street tacos with a margarita shot are a guaranteed way to get people to loosen up and have fun. 
These 13 creative happy hour ideas can provide the inspiration you need to get started!
9. Create an indie bookstore within the event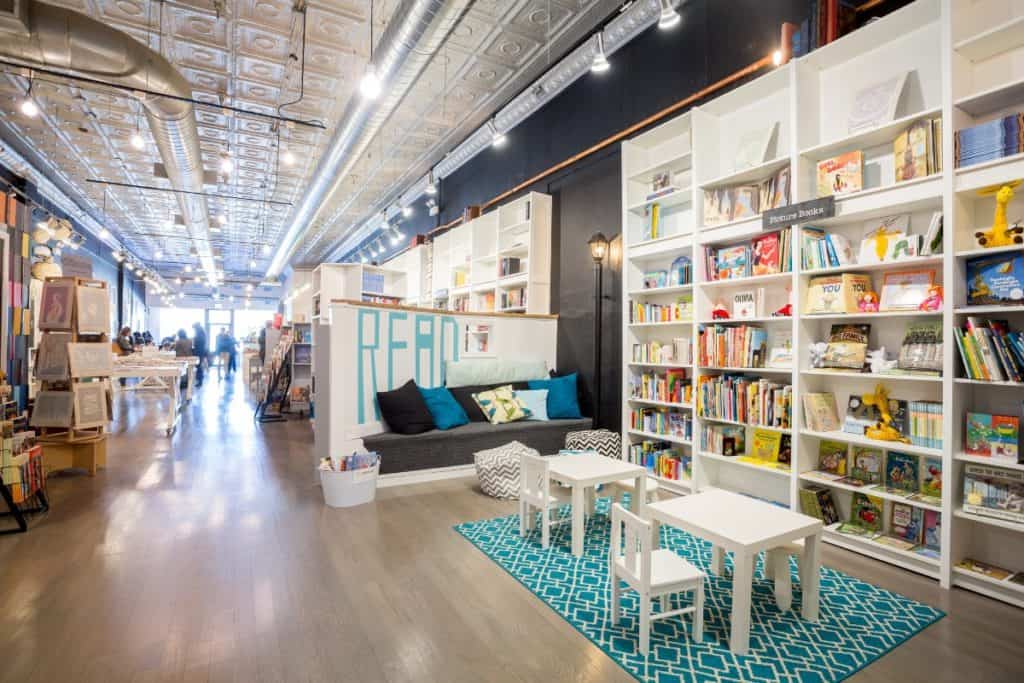 Is your launch featuring a new tome, or is there new literature that is relevant to your topic? Putting it on display is one of the easiest and most stylish launch party ideas. Cluster soft furniture and coffee tables to create conversation areas. Provide espresso drinks and Italian sodas along with tiny sweets. Fill funky bookshelves with brand-new titles, and invite guests to browse and take volumes home with them
10. Make an ethical swag bag
Reach out to partner businesses to assemble a surprising swag bag that guests will use for weeks to come. Include something edible and decadent (local chocolates), something to benefit the community (such as Pura Vida bracelets), something practical (a Moleskine notebook), and a gift card to a local business. While reusable totes seem to make sense, not everyone is going to carry someone else's logo around. Instead, a craft bag made of recycled materials is likely going to be more appreciated.
For more ideas, check out our corporate gift bag ideas post!
11. Don't forget the sweet tooths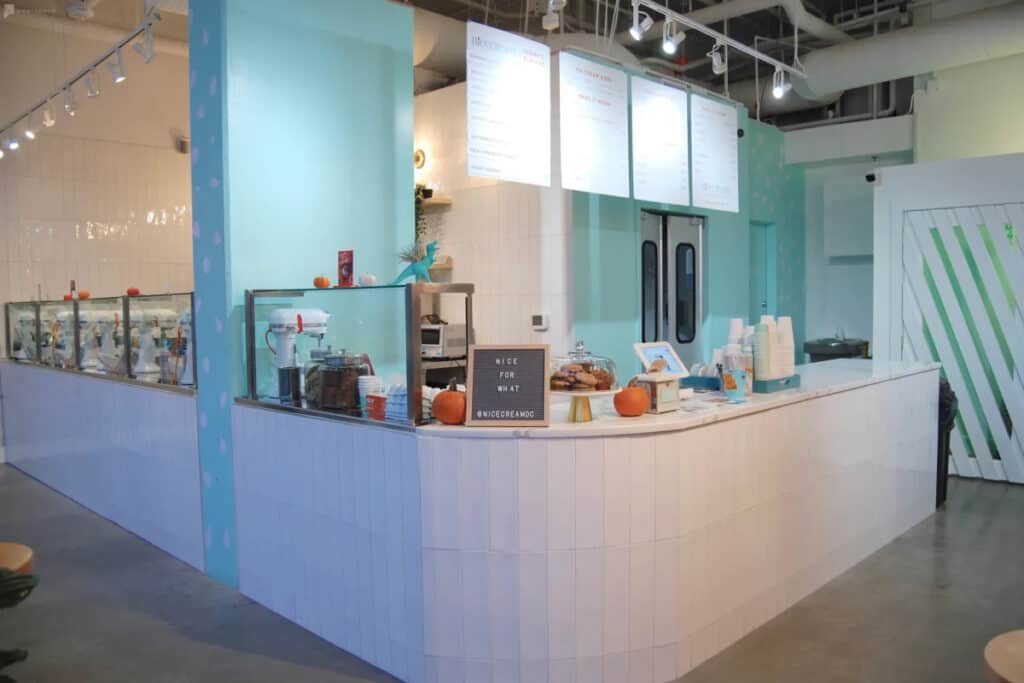 Few people can pass up a dessert table. Create a final stop comprising a candy bar with wrapped treats or a selection of portable desserts — cupcakes, donuts, or hand pies are all safe bets. Kick your event up a notch by allowing your attendees to decorate their own baked goods by having sprinkles, frosting, and other fun decorative goodies on hand. In all, make it easy for them to take it on the road. This is definitely one of the sweetest launch party ideas.
12. The grand finale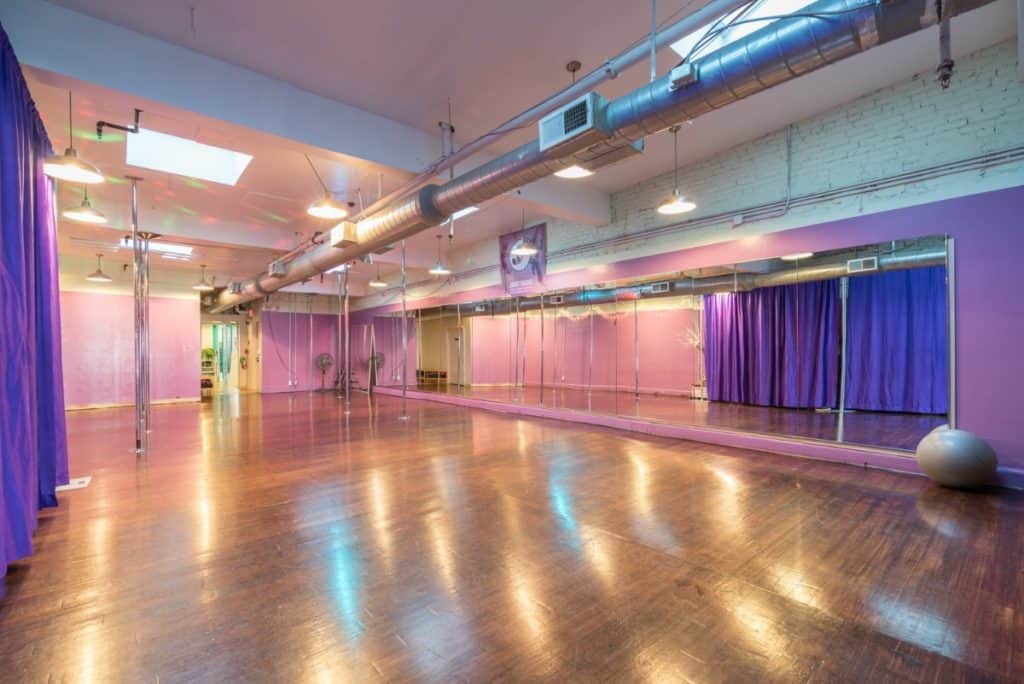 The best launch party ideas are the ones that leave everyone wanting more. To close your event, send guests out the door with the promise of a fireworks display outside or a dance troupe — modern, Latin, or belly-style — leading the way. Is it over the top? Of course it is. This way, you'll have your attendees talking about your event long after your launch party has ended!
Embrace the spontaneity when your guests join in by utilizing these 8 great dance party ideas for the most memorable end to a launch party ever!
Bonus launch party ideas: make it hybrid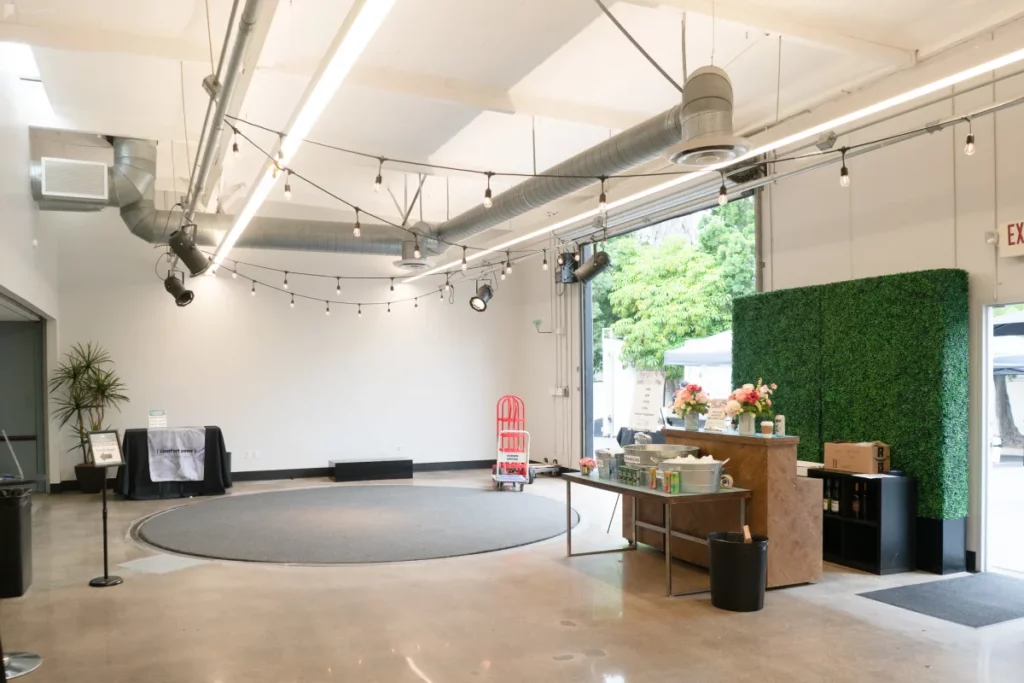 Here's the thing: there are plenty of people who want to celebrate your launch party but who are unable to attend in person for various reasons. Don't let a potential life-long customer or investor slip through your fingers because of it! Instead, follow the current (and no doubt, lasting) trend of hosting a hybrid launch event. A hybrid event allows you to host an event in person and invite guests to attend either in person or virtually. They require more planning in that you have to ensure your venue has a strong Wi-Fi signal and the proper A/V equipment to ensure your virtual guests can attend. You also have to plan a more dynamic environment that keeps your in-person and virtual guests engaged.
You can easily book a Peerspace venue that offers the latest high-tech hookups and gadgets without sacrificing the aesthetics you want your in-person guests to experience. Plus, the Concierge service is at hand to help you pull it all off without a hitch. You got this!
Peerspace brings launch party ideas to life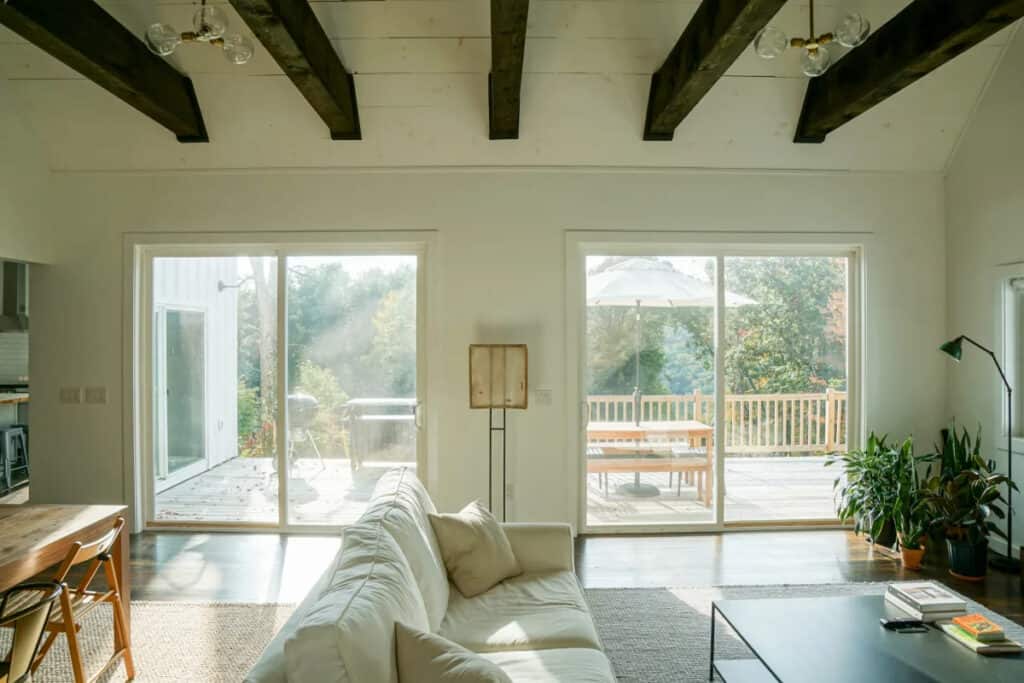 You've planned and executed a product or a service, and now it's time to celebrate! These are just a few of the best launch party ideas to get your creative juices flowing. Frankly, a launch party has too many potential benefits to pass up! To make yours a smashing success, follow these tips and book the perfect venue on Peerspace.

Get together somewhere better
Book thousands of unique spaces directly from local hosts.
Explore Spaces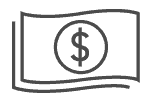 Share your space and start earning
Join thousands of hosts renting their space for meetings, events, and photo shoots.
List Your Space