What Is An Anamorphic Lens?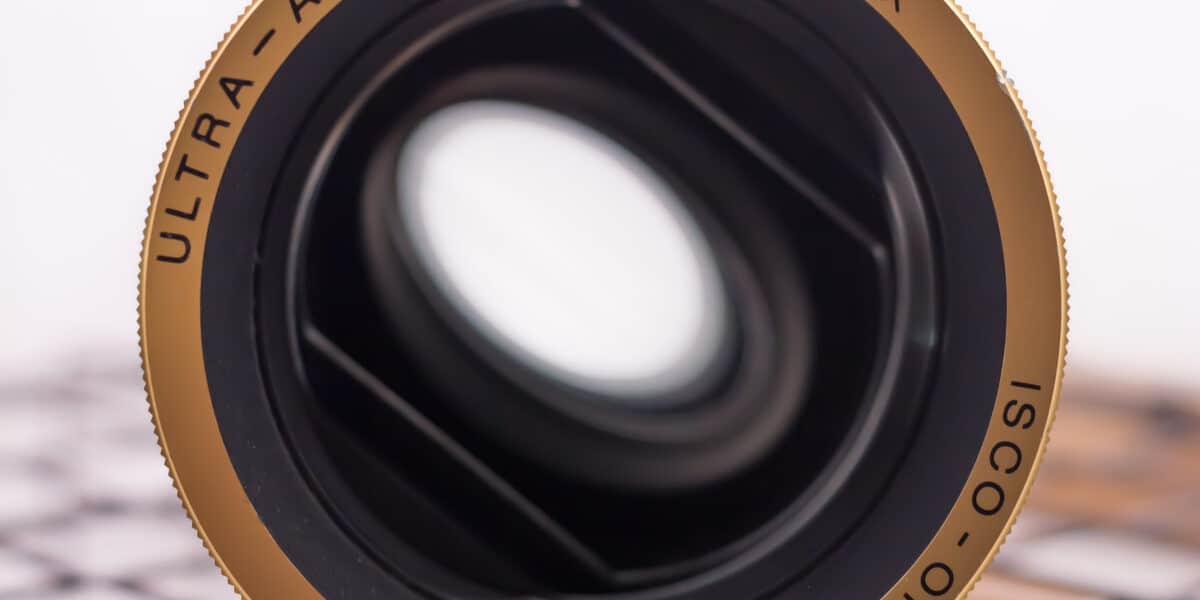 What is an anamorphic lens, you might be wondering? Anamorphic lenses are a type of wide-angle lens that can capture extremely wide shots without distorting faces. They're the lenses responsible for creating that "cinematic" look that filmmakers crave. And they're a favorite filming tool of both indie filmmakers and blockbuster directors. Here's everything you need to know about anamorphic lenses and how to use them for your next project!
What is an anamorphic lens in film?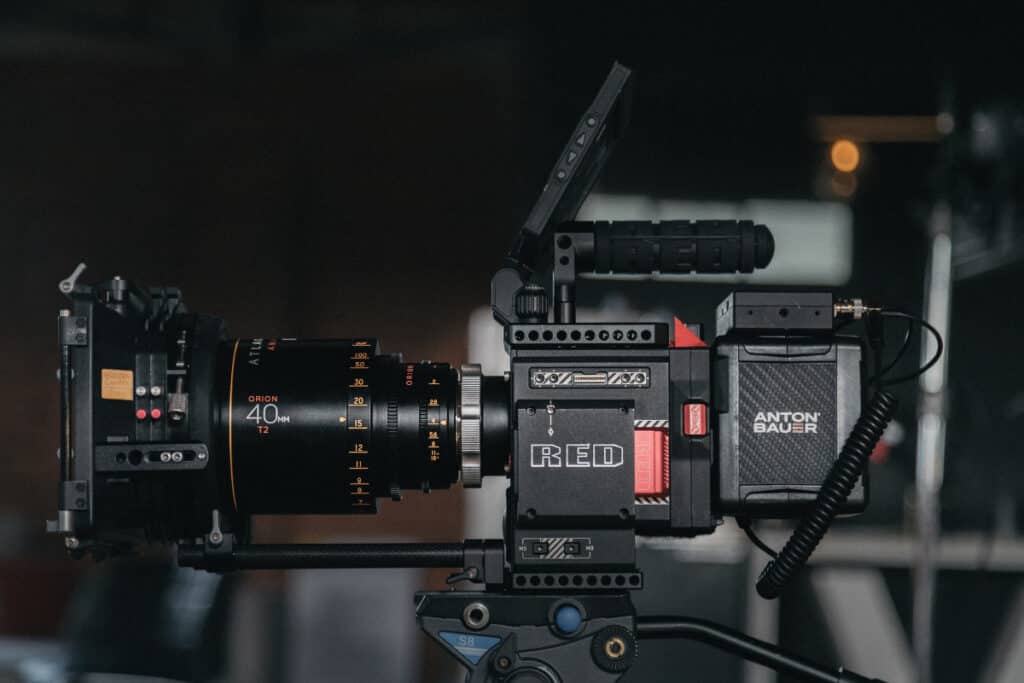 When the widescreen format came along in the 1950s, filmmakers faced a problem. Using a 35 mm camera wasted film since each frame needed cropping in order to fit onto the screen properly. Using smaller frames presented a similar problem since blowing up low-resolution shots made the footage appear grainy and blurred. Enter, the anamorphic lens. 
Anamorphic lenses work by using multiple pieces of glass to alter an image's dimensions. Most spherical lenses project a circular image onto the film or digital camera sensor. Anamorphic lenses project an ovalur image. This allows them to squeeze more information into the horizontal edges of an image. After a little stretching in post-production, the end result is beautiful widescreen footage without any distortions.
What is an anamorphic lens good for?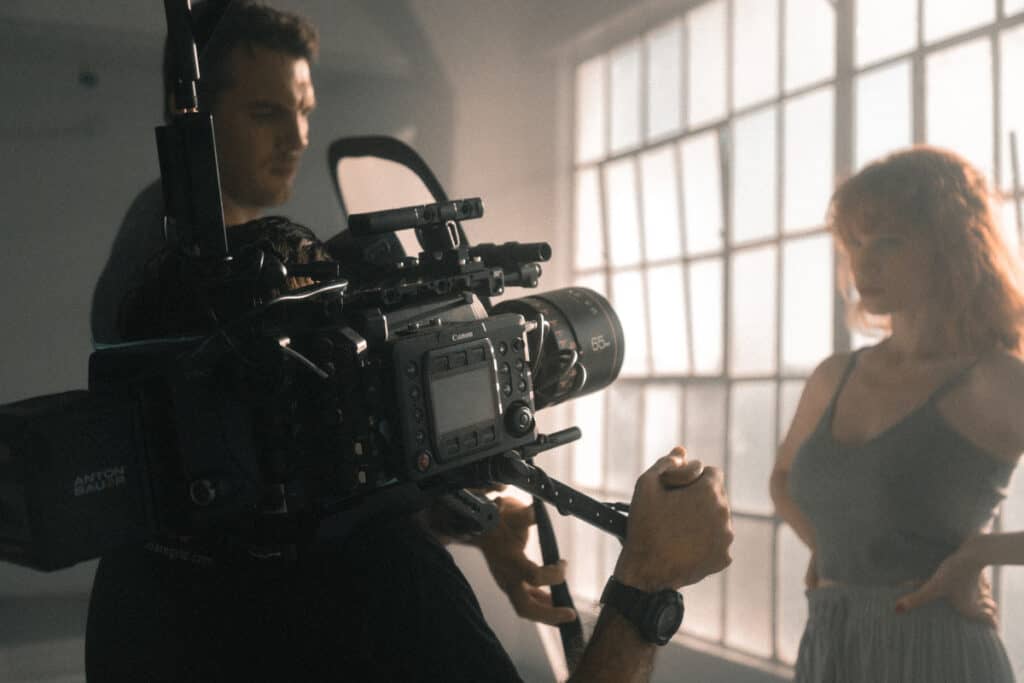 A traditional anamorphic lens yields an aspect ratio of 2.39:1—the ratio of Cinemascope. Digital anamorphic lenses allow you to film directly in the traditional "scope" ratio without having to sacrifice any of your vertical resolution. 
Anamorphic quality
Anamorphic lenses are responsible for the "cinematic" look as we know it today. Crisp, clear center images with soft and blurred outer edges. Scenes shot with an anamorphic lens can convey a dreamy or surreal quality. The background fades into a fuzzy blur, which forces the audience to focus on the actors in the foreground. 
Anamorphic lens look
They also provide a unique blue-ish cast to images that are beautifully cinematic. Due to their oval-shaped projections, they create distinctive oval-shaped bokeh blurs and horizontal lens flares. This is partly why anamorphic lenses are a big favorite of filmmakers like J.J. Abrams, who popularized the look in his Star Trek reboots. 
The blue-ish lens flares and bright bokeh lights lent a futuristic and sleek look to the Enterprise in Star Trek (2009). Check out this clip, and keep an eye out for how many oval-shaped lens flares and horizontal flashes appear in less than 3 minutes of footage. (Hint, it's a lot.) While not everyone is a fan of the "Abrams lens flare", using an anamorphic lens was an excellent way for Abrams to distinguish his entry in this beloved sci-fi franchise. 
Anamorphic lens use in modern blockbusters
The anamorphic lens isn't just for sci-fi, however. Modern blockbusters like Avengers: Endgame and Once Upon a Time in Hollywood used anamorphic lenses to lend a grand, theatrical scope to their footage. 2019's Rocketman, starring Taron Egerton as Elton John, used anamorphic lenses to reflect Elton's mental state throughout his career. The cool blue hues and dramatic lens flares in the Crocodile Rock performance lend a dreamy atmosphere to the scene. This mirrors Elton's elation since his dreams are finally "coming off the ground". 
Contrast this with the Bennie and the Jets scene, which plays up the oval-shaped bokeh and blurry, spacy effects of an anamorphic lens. Again, the camera effects reflect Elton's mental state, conveying his descent into addiction and excess. In these cases, the anamorphic lens is a deliberate stylistic choice to tell the story.
How expensive are anamorphic lenses?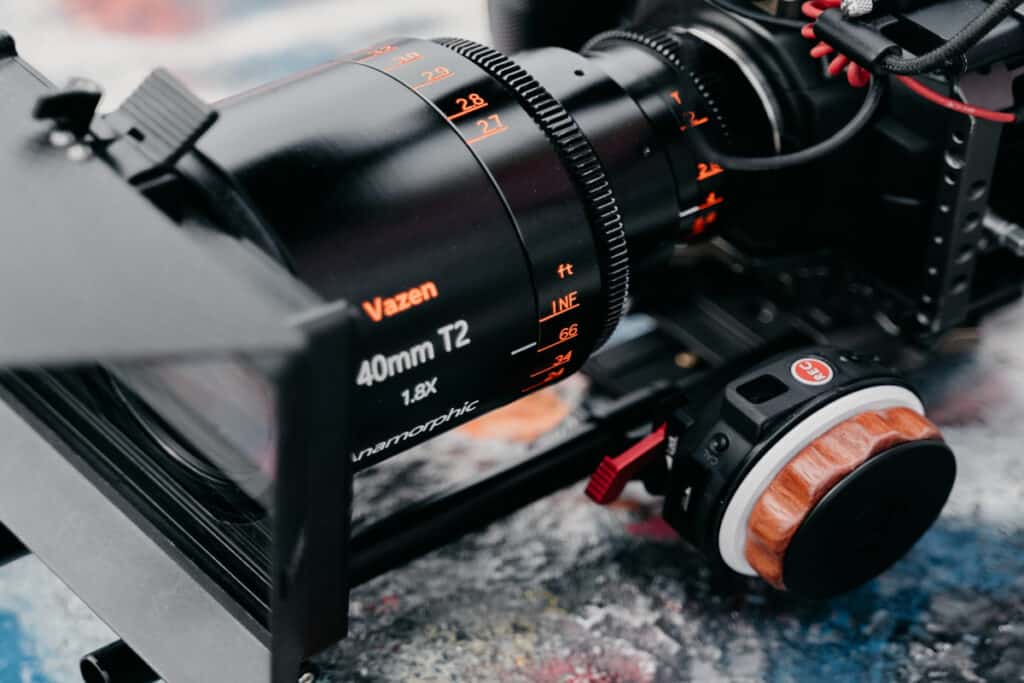 Due to their complexity, anamorphic lenses are often far more expensive than other types of lenses. Zeiss' series of anamorphic lenses are considered top-of-the-line. They were used on films like Life of Pi, Skyfall, and Furious 7, but if you want to purchase their 35 mm anamorphic lens, you'll have to shell out nearly $20,000. Not exactly a budget-friendly option for indie filmmakers.
For that reason, many people choose to rent anamorphic lenses from gear rental companies rather than buying them outright. Renting a lens is far more accessible for indie productions, although they may still stretch your budget, depending on your camera model. But it's still possible to film with an anamorphic lens without breaking the bank.
While anamorphic lenses used to be reserved for big-budget directors only, a new generation of equipment manufacturers is making the anamorphic look accessible to anyone. Moondog Labs makes a series of clip-on anamorphic adapters compatible with smartphones. Sean Baker's Sundance success Tangerine was shot entirely on an iPhone 5s with one of their adapters. And at under $200, they're an excellent option for first-time filmmakers looking to experiment with the anamorphic look. It just goes to show that your creativity doesn't have to be bound by budget constraints! 
How to use an anamorphic lens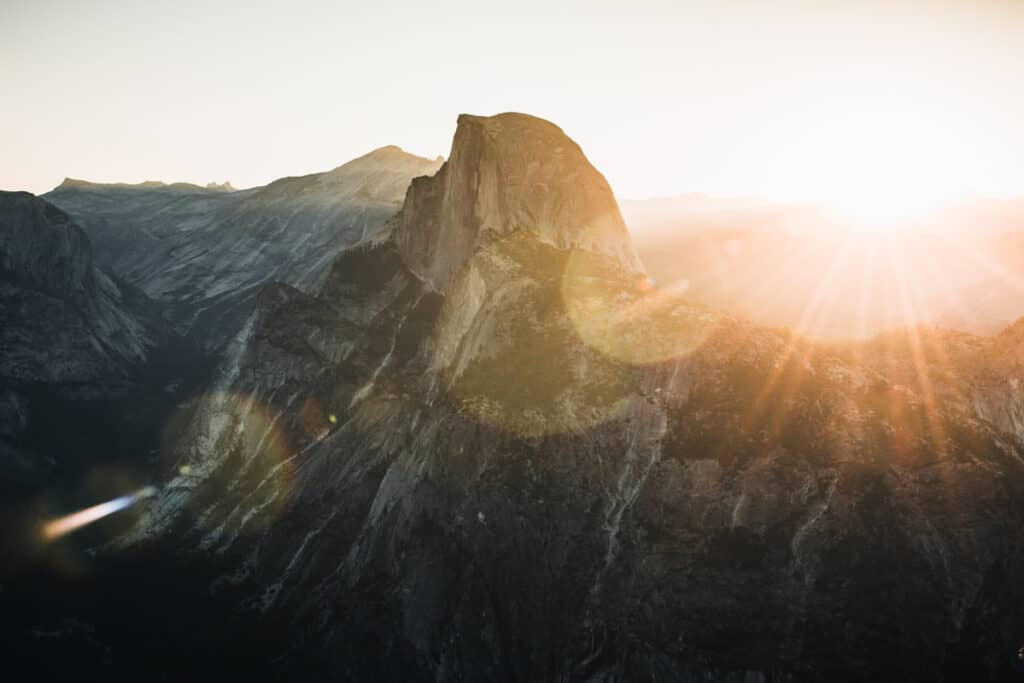 Now that we've tackled the question "what is an anamorphic lens" Let's go over how to use them in your own projects! If you're looking to capture lush cinematic shots that jump right off the screen, you really can't do better than an anamorphic lens. However, they're not without their drawbacks. Using an anamorphic lens is a unique filmmaking skill. It takes time to learn the ropes. That's true whether you're filming with a smartphone clip-on lens or a traditional 35mm lens.
Traditional anamorphic lenses use multiple layers of glass to create their trademark look, which makes them heavier than normal lenses. They can be cumbersome to lug around on set or impractical for shots that require more dynamic camera work. Consider how complex your shot is, and how much weight the lens will add to your camera rig when filming.
Anamorphic lenses have slow apertures, which means you'll need to use them in a well-lit environment. Anamorphic lenses are typically less clear and crisp than circular lenses, which can make your footage turn out blurry if you're not careful. But if you know how to pull it off correctly, the anamorphic lens can lend a painterly, artistic quality to your footage.
Don't forget the lens flares either! Play with your lighting schemes to draw out those beautiful oval bokeh blurs and horizontal lens flares. A little "Abrams lens flare" can add a pop of interest to your project, just be careful not to overdo it. The effect can become distracting if it's too heavy-handed.
Don't be afraid to experiment and play around with all your various options. After all, sometimes you don't know what you want until you see it on the screen. We hope this has answered the question "what is an anamorphic lens in film?" Find more production blogs on our filmmaking resources page.

Get together somewhere better
Book thousands of unique spaces directly from local hosts.
Explore Spaces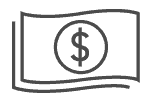 Share your space and start earning
Join thousands of hosts renting their space for meetings, events, and photo shoots.
List Your Space