Where Was "Dances With Wolves" Filmed?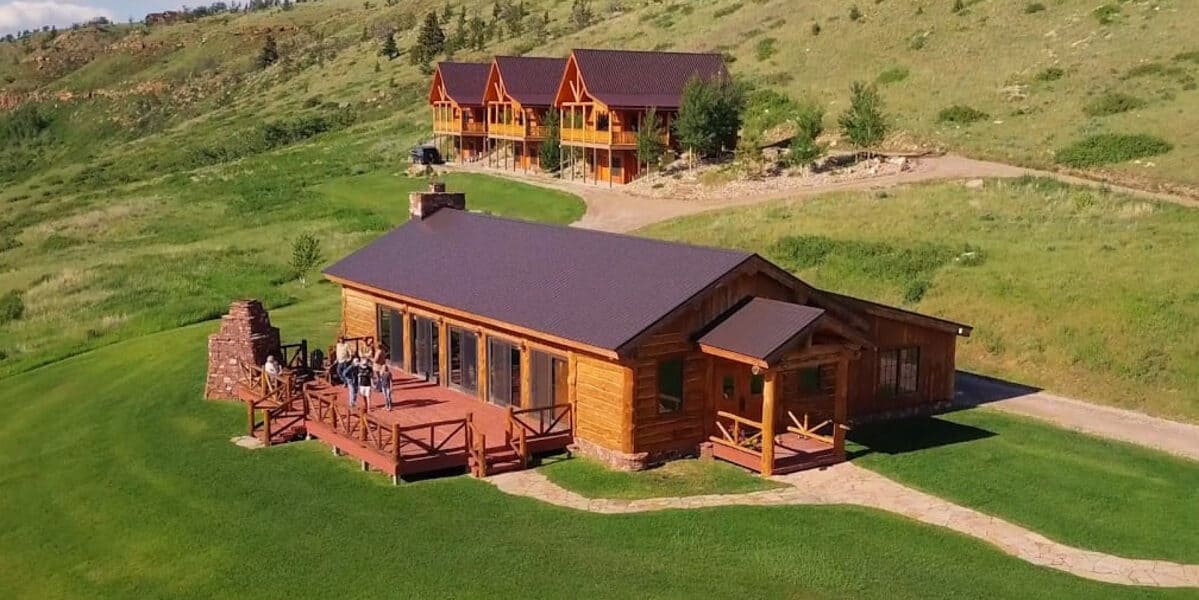 Ever wondered, where was "Dances With Wolves" filmed? Then you've come to the right place! Winning the Oscar for Best Picture in 1990, the movie "Dances With Wolves" has captivated audiences ever since. Based on a novel written in 1988, the movie stars and was directed by Kevin Costner as Lieutenant John Dunbar, who travels to the frontier of the American West and forms a deep bond with a group of Lakota.
Part of the appeal of the movie and all of the praise it received is due to in part the beautiful depiction of the Western frontier. The movie finds a way to truly transport viewers back to the 19th century and just how different the area looks from how it does today after all of the changes that came with Western expansion.
This would lead many viewers to ask themselves the question: where was "Dances With Wolves" filmed? We're here to take you on a tour of some of the most memorable locations from the movie and what they're like today.
While we're at it, we'll provide you with a "Dances With Wolves"-themed filming location that aspiring creatives and filmmakers can use for a spark of inspiration, brought to you by your friends at Peerspace, the number one digital marketplace for production locations and event spaces available to rent by the hour. Without further ado, let's take a trip to where the buffalo roam and learn a little bit more about a true modern classic.
Did they film the Civil War scene in Tennessee?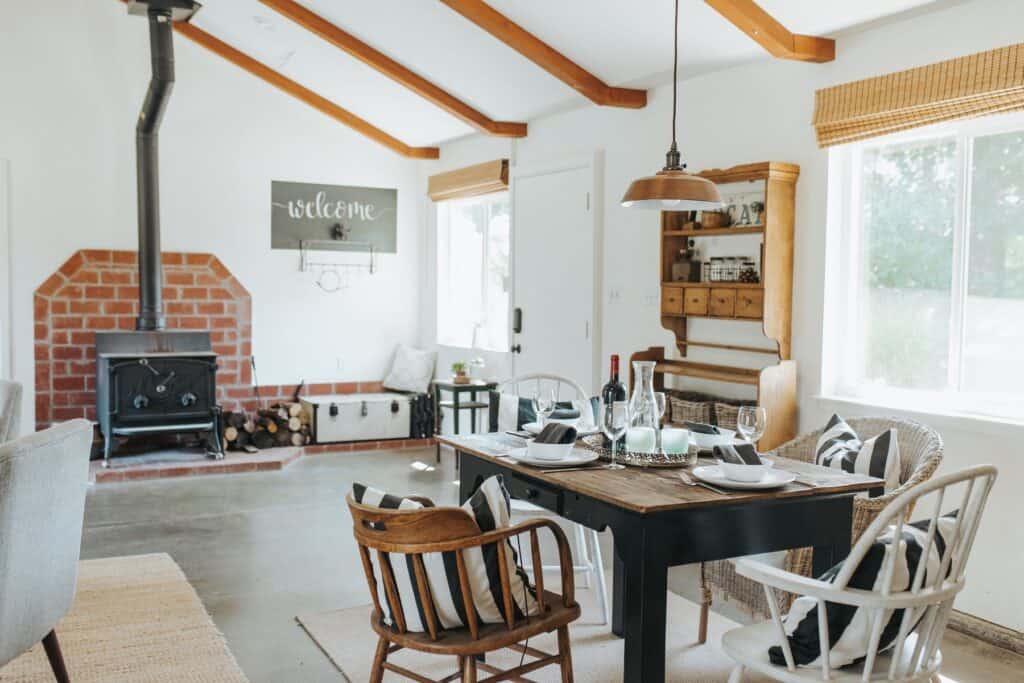 To start off, let's go back to the beginning of the film when Costner's John Dunbar fights on the frontline of the Civil War in a battle set in Tennessee. You might have been watching this scene and asked yourself: where was "Dances With Wolves" filmed?
It turns out that this scene, like the entirety of the movie, was shot in South Dakota, rather than on location in Tennessee. The battle scene itself was filmed in Fort-Pierre, near the capital of South Dakota, Pierre.
According to an article from the local WTOP station, the movie brought in plenty of work for the area, employing almost 100 residents from Fort-Pierre and Pierre. They are also very proud to have hosted the production. In the same article, the state of South Dakota's Historical Society Director expresses just how much the movie means to them. "'Dances With Wolves' brought new attention to our state, and we benefited from a better understanding of our history and a draw of tourists to South Dakota."
Now that we discussed the beginning of the movie, we can move on to some of the other impressive filming locations in South Dakota.
Where did they film all those buffalo?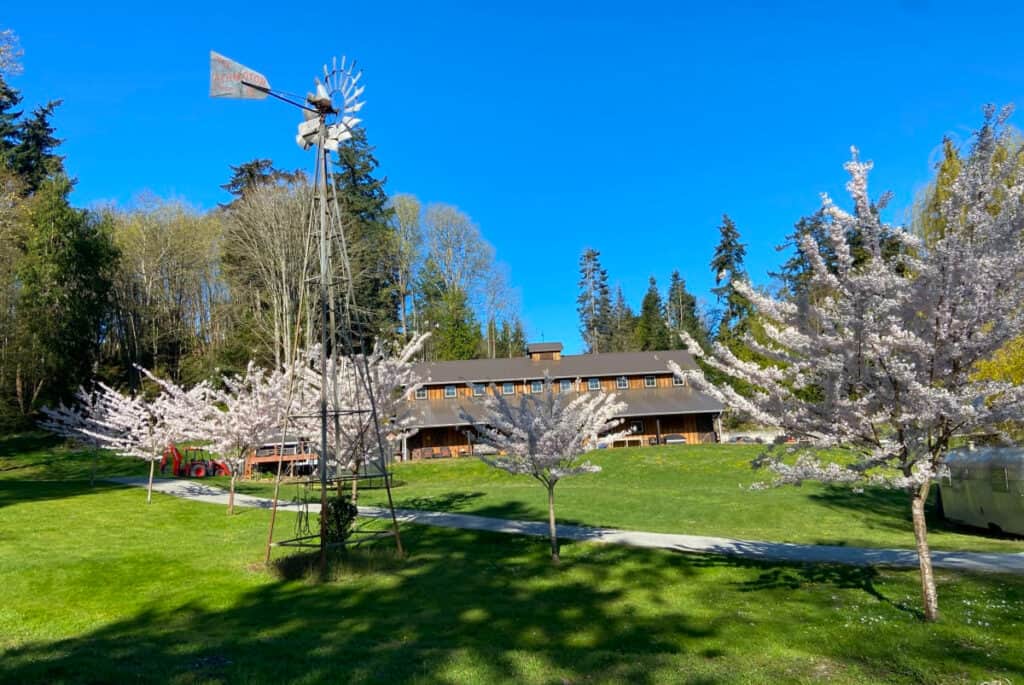 One thing that will certainly stick with viewers of the movie is just how many buffalo are on display during the scene where they're seen running through grasslands. This might prompt viewers to ask the question: where was "Dances With Wolves" filmed?
It turns out that this location is the Triple U Buffalo Ranch, northwest of Fort-Pierre. According to an article in the Capital Journal, it was bought by media mogul Ted Turner in 2015 and is about 45,000 acres in total. The property was home to about 3,000 buffalo at the time, adding to the 51,000 buffalo that Ted Turner already owned, making him a mogul of a different variety.
The Triple U Buffalo Ranch was once known as the Standing Butte Ranch and was home to thousands of buffalo during the filming of "Dances With Wolves". It was a no-brainer for the production to use.
Fort Hays and Fort Sedgewick
A couple of other notable sets from the movie are that of Fort Hays and Fort Sedgewick, with John Dunbar starting his journey at Hays and ending up at Fort Sedgewick. According to Waymarking, the Fort Hays film set is still open to the public in some capacity, although it appears to be a bit of a tourist trap.
If you're looking for it, they say it's on Highway 16 outside of Rapid City and next to the South Dakota Movie Museum, which also has free admission. Fort Sedgewick, on the other hand, was also shot at the Triple U Buffalo Ranch, so you might not be able to see that one for yourself as easily as Fort Hays.
Now we have an initial answer to the question "where was 'Dances With Wolves' filmed?". So, let's move on to a couple more important filming locations.
Spearfish Canyon and the Sage Creek Wilderness area
Last up on our tour of the production of "Dances With Wolves" are two great landscapes that fans of the movie will remember. First up is the beautiful Spearfish Canyon in Lawrence County, South Dakota. According to an article in OtakuKart, this was the place where the winter camp from the movie was located, along with the final farewell scene. If you visit the area for yourself, you're likely to come across a sign that designates it as a "Dances With Wolves Film Set."
They also go on to mention the Sage Creek Wilderness Area in the Badlands National Park. This was the shooting location for the scene where John Dunbar travels from Fort Hays to Fort Sedgewick.
"Dances With Wolves" inspired filming location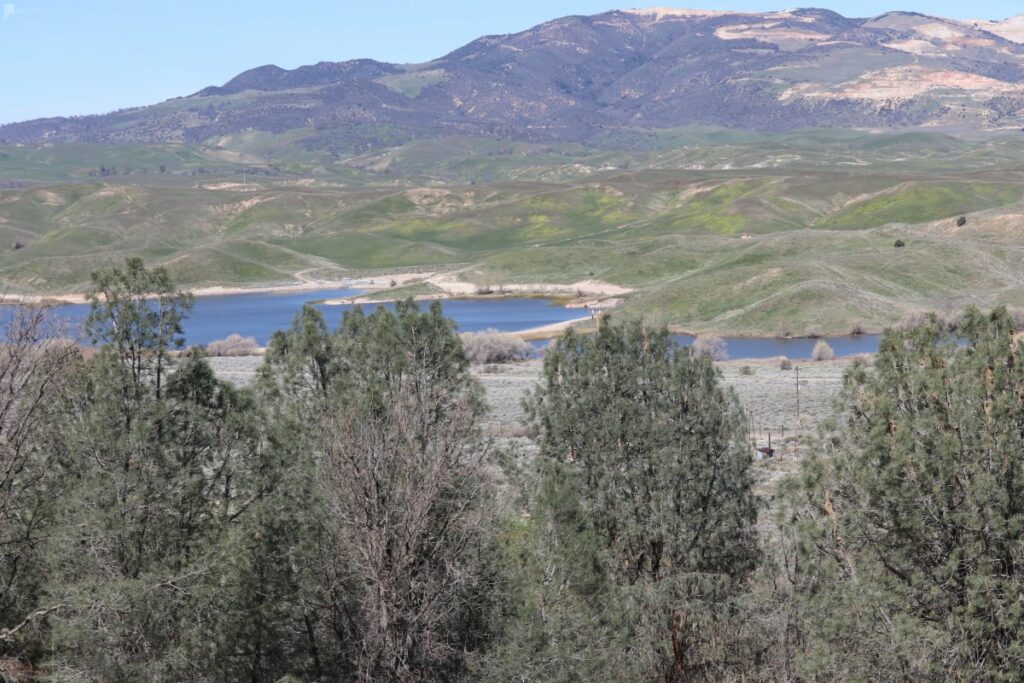 We hope you've enjoyed this look at filming locations for "Dances With Wolves". Now, we'll leave you with a filming location you can rent for yourself if you're looking to create a film of your own with a similar vibe.
This huge ranch with 50-miles of mountain views in Lancaster, California is amazing for its convenience and beauty. Plus, they even have a herd of bison available! It's available to book by the hour through Peerspace.
This goes to show that Peerspace has something for just about every kind of creative or aspiring filmmaker, so whatever you're inspired to make after seeing "Dances With Wolves," be sure to make Peerspace your first stop.

Get together somewhere better
Book thousands of unique spaces directly from local hosts.
Explore Spaces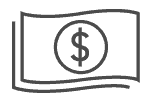 Share your space and start earning
Join thousands of hosts renting their space for meetings, events, and photo shoots.
List Your Space