8 Creative Yoga Workshop Ideas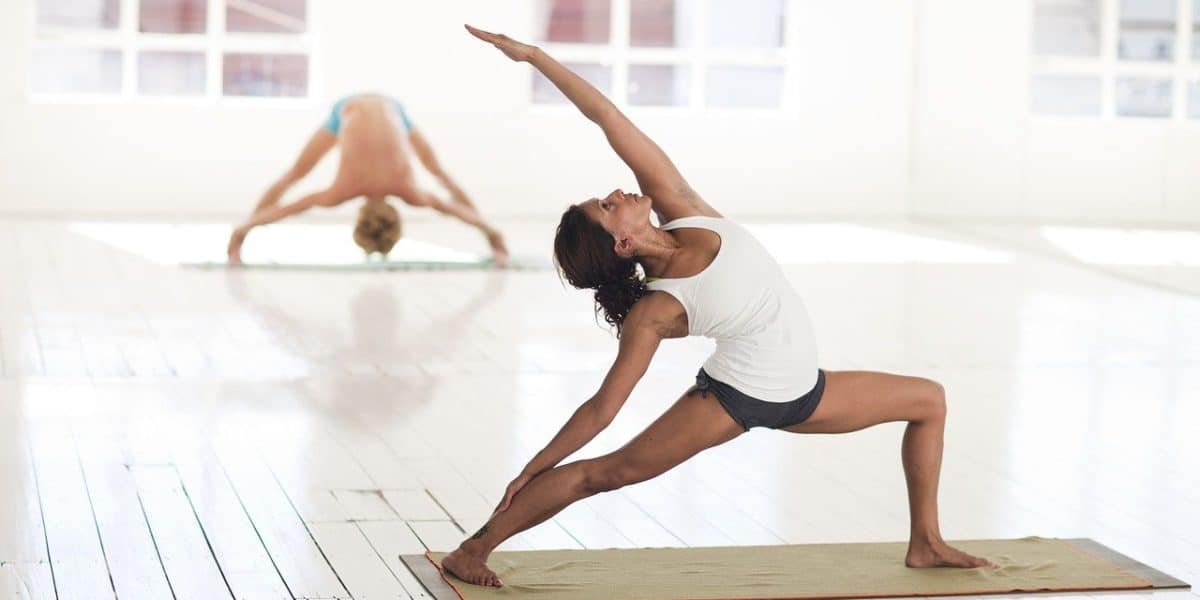 In the oversaturated fitness industry, standing out is a must. And believe us, there is no better way to make a splash than by creating a unique experience. The following yoga workshop ideas are unlike any classes or events offered by most studios. In fact, events like these will get students hooked on your classes and convert them to regulars. If the workshops are successful, you might consider adding them to your monthly class schedule. Hosting a special workshop doesn't have to be time-consuming or expensive. Most of these ideas require little to no budget and minimal effort. Feel free to get creative and put your own spin on the standard yoga workshop.
What's also excellent about all these ideas is that they can work in the studio of your choice. And if you're looking for new digs to stretch out at, may we recommend a Peerspace venue? Peerspace has thousands of rentable yoga studios in cities across North America and beyond. Local hosts rent out these studios and will strive to bring your vision to life. Before you book a space, search what's available in your location, check out reviews and photos, and reach out to the host with any questions you may have. It's the perfect opportunity to wow your clients and try out these exciting yoga workshop ideas!
1. Host a themed workshop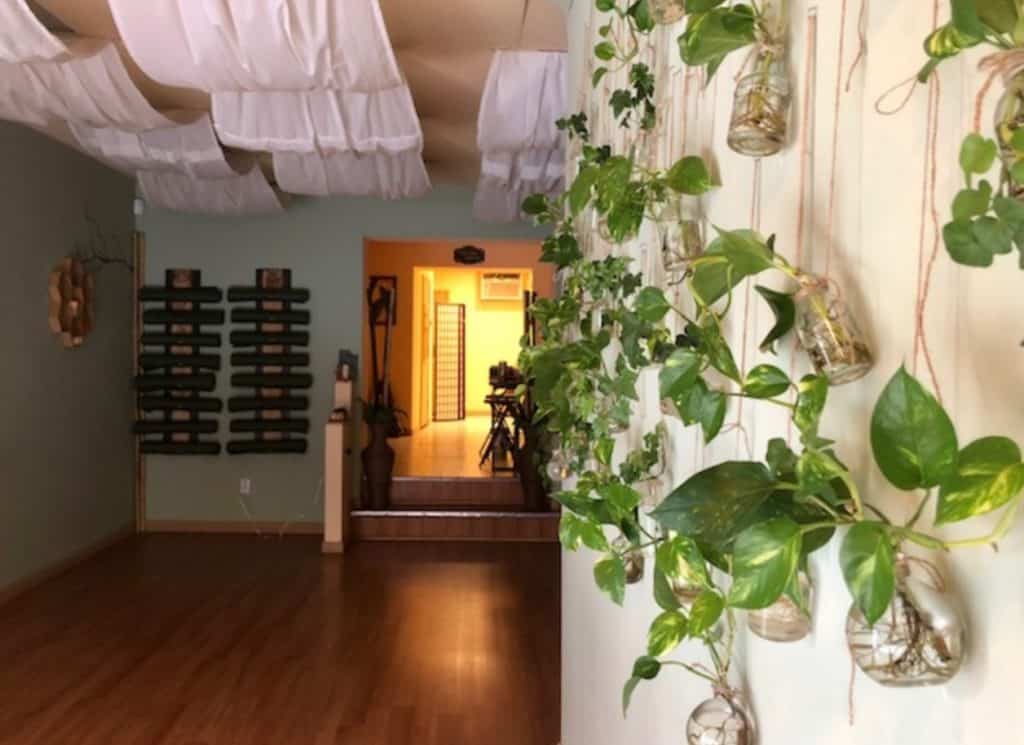 Choose a theme and ask your students to come to class dressed in costumes (and keep in mind the garbs should still be comfortable enough to move in). Perhaps you could host an '80s exercise class-themed workshop where students come in legwarmers and lots of neon colors. Or, plan for a superhero-themed class where attendees can wear T-shirts and colored leggings.
As a finishing touch, plan a mixer after the class, with refreshments that go along with the theme. For a Harry Potter-themed class, that could be beverages from a local juice bar that you label with the names of potions from the series.
2. Partner with an animal shelter or cat cafe for a yoga-and-adoption event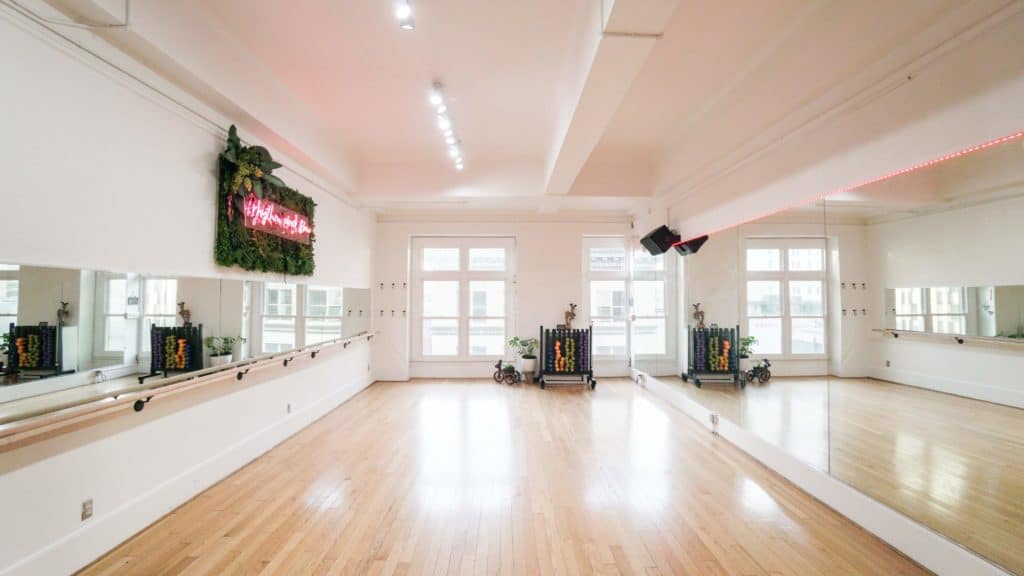 If the concept involves something cute and cuddly, chances are some yoga studio somewhere has decided to incorporate it into a class. While goat yoga is a popular choice, cat yoga may be easier to pull off. Bring cat-loving yogis together for an hour of yoga surrounded by feline friends. Start by asking a local animal shelter or cat cafe about partnering for an event to promote both your studio and adoption. Attendees can walk away with more flexibility, less stress, and a whole lot of love.
Plus, this is a highly Instagrammable workshop. Students will be sure to post about it, so clearly list your social media handles in the workshop space and website. Remind everyone to tag you in their photos. For some guidance, check out this cat cafe in Orlando that regularly hosts yoga workshops and learn more about the benefits of working out with pets.
3. Focus on self-love and body-positivity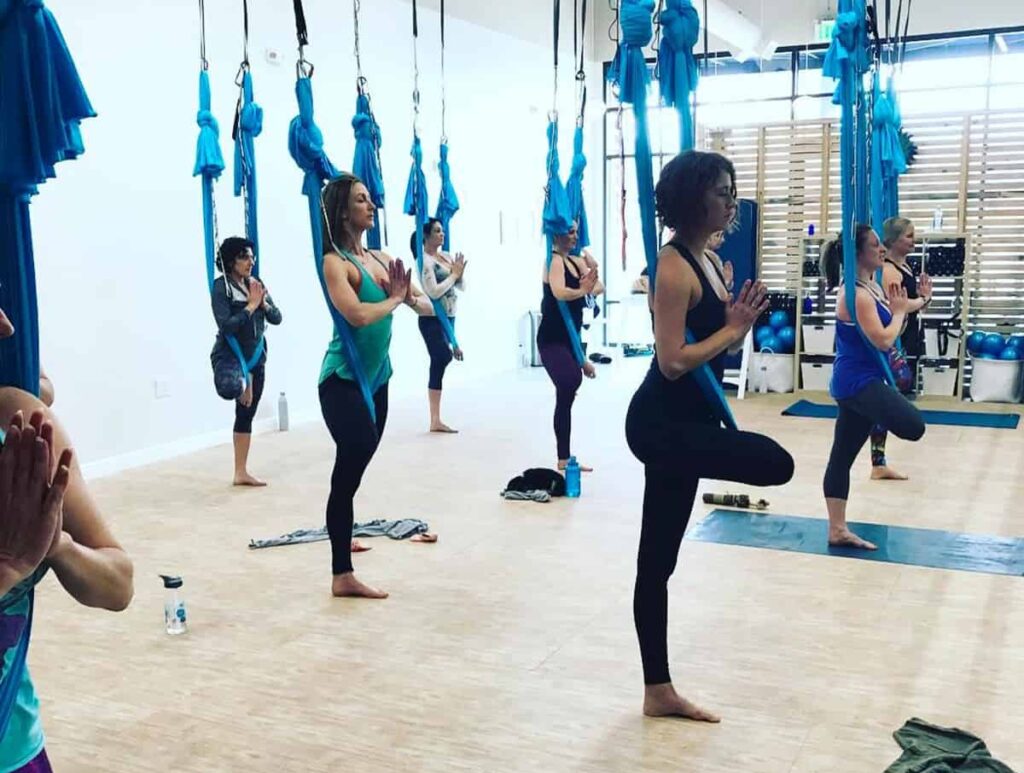 Incorporate loving-kindness meditations into your yoga workshop to create a body-positive class centered around self-love. Experts often recommend yoga for individuals struggling with body-image issues and eating disorders, so consider partnering with a local treatment center for this workshop. National Eating Disorder Awareness Week is the last week in February, so scheduling this workshop during that time can allow you to support a worthwhile cause. This yoga workshop idea is also essential for everybody year-round so that it can become a regular part of your offerings.
4. Think outside the studio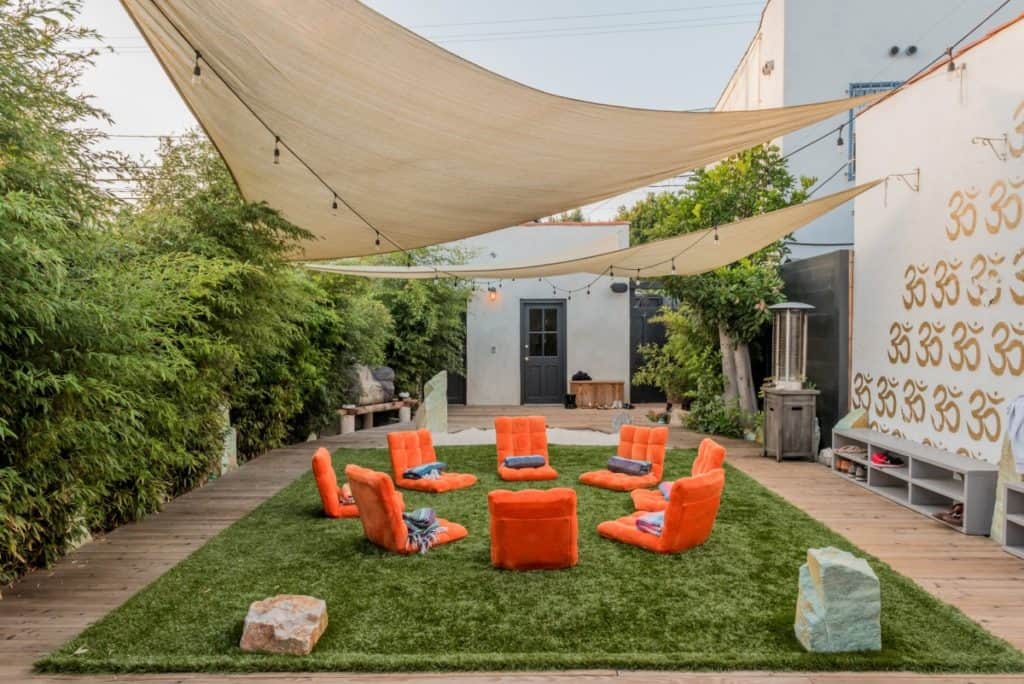 Who said yoga had to take place in a studio? Turn an ordinary yoga workshop idea into a unique experience simply by giving your students a change of scenery. Take your class outdoors. Think a lush lawn in a local flower garden or under the stars on a rooftop. Trade the studio for an upscale loft or a peaceful art gallery. Try a spacious cafe so you can host a brunch after the class. Or, escape the city altogether and host a beachfront class. Peerspace can help you find a one-of-a-kind space to host your workshop.
5. Invite the whole family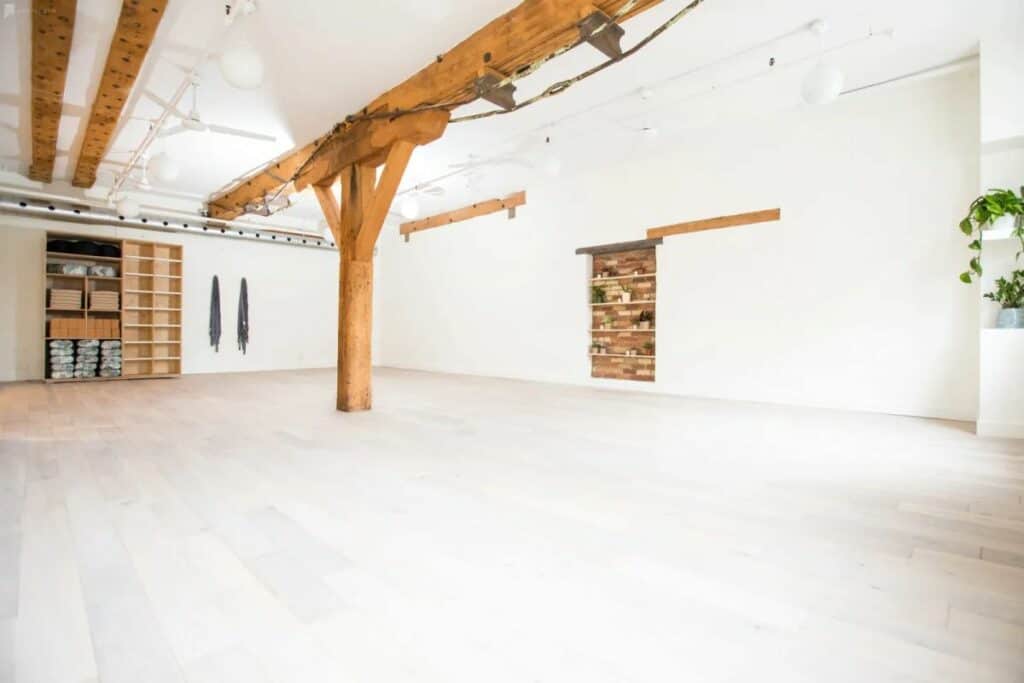 Make your workshop family-friendly to attract even more students. You may have to modify your usual curriculum for little ones, but opening your class up to all ages can be a great way to win over busy parents who otherwise would not be able to attend. Elevate the experience by providing snacks and setting up fun activities, such as games and coloring stations, so kids can play while parents mingle after class.
6. Pose for a good cause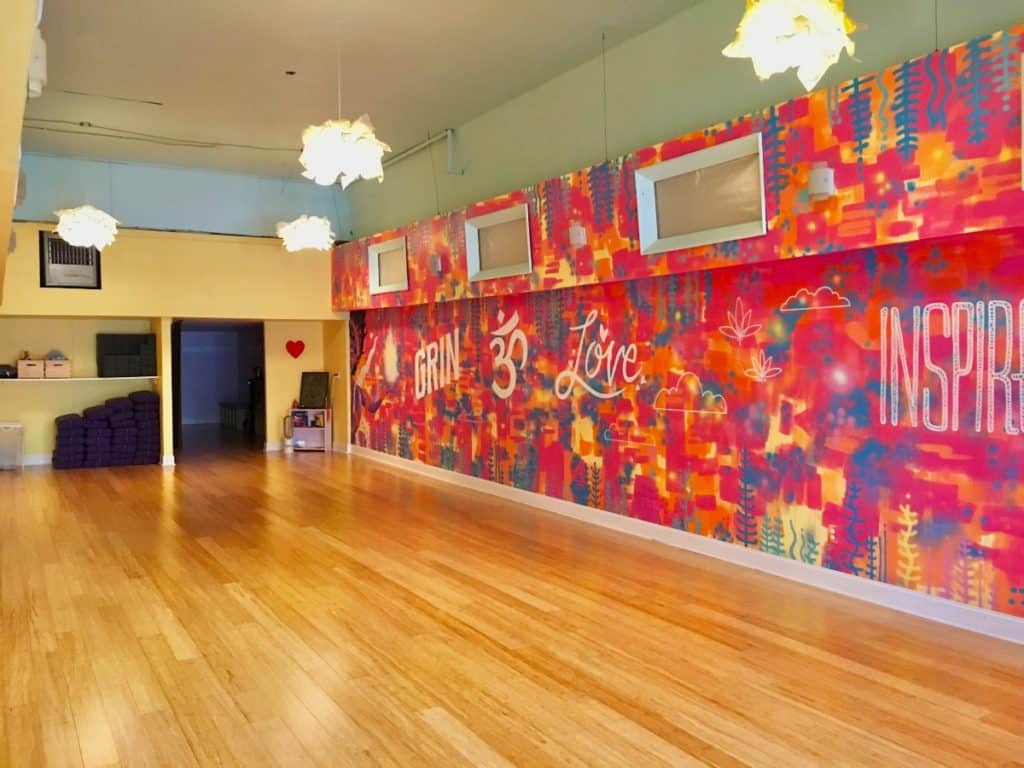 Partner with a local charity and donate a portion of your workshop proceeds to their cause. This way, you can leverage both your network and that of the organization, garnering some good publicity through your local media outlets, as well as supporting something meaningful to you. Possible charities to partner with could include natural disaster relief funds, homeless shelters, or food pantries.
Conduct research to find out what the most pressing needs are in your local community. If the organization prefers in-kind donations, set up donation bins in your workshop and ask attendees to bring in canned food, clothing, blankets, toys, or whatever the need might be. This is one of the best yoga workshop ideas for the holiday season.
7. "Downward Dog" & drinks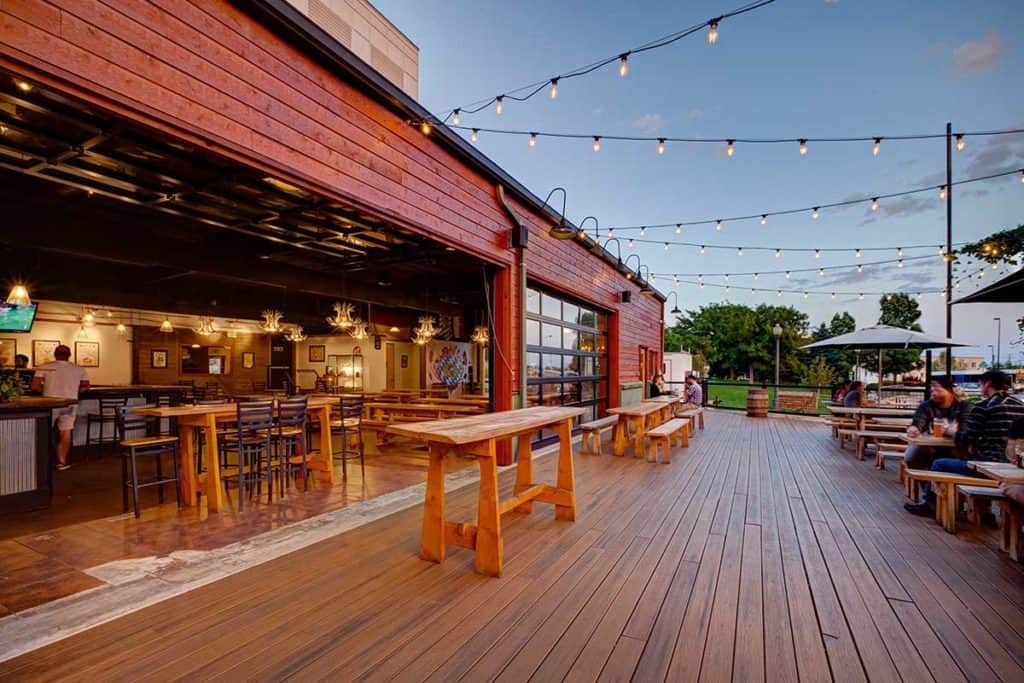 Motivate students with the promise of booze! Host your yoga workshop at a local brewery or winery so students can grab a drink after class. Many breweries and wineries have ample lawn space and sometimes indoor venues where you can hold your class. Consider arranging a drink ticket system with the venue, allowing attendees to pay one all-inclusive price for the class and drinks. This yoga workshop idea can be a fantastic way to get first-time yogis interested in learning more about your classes. To get started, check out the myriad of breweries that are available to rent on Peerspace.
8. Baby-led yoga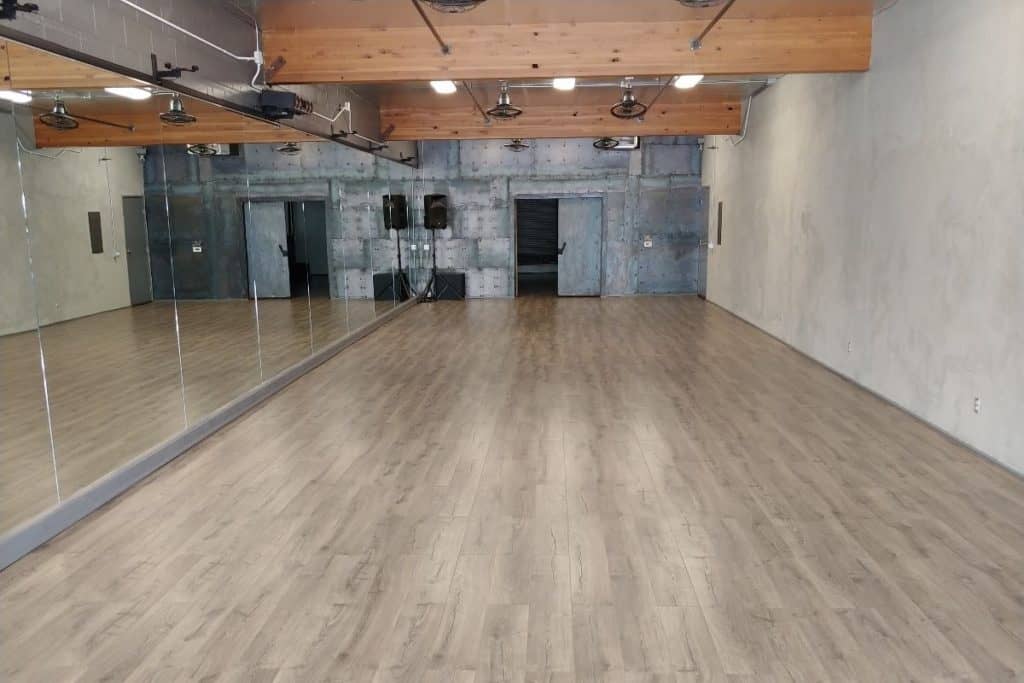 You've heard of "mommy & me yoga," but what about having a baby as a yoga instructor? This is perhaps the most unconventional of all the yoga workshop ideas and the most challenging. Students must be prepared to look silly as they tumble and stumble through the class, as they will be following a toddler's every move. This kind of class may be shorter than a typical workshop, so adjust the schedule accordingly. There are quite a few examples of this adorable method of teaching in practice.


A yoga workshop can help you forge community partnerships, give back to important causes, and drive more diverse clientele to your studio. Try one of these creative yoga workshop ideas to spice up your class schedule and get people talking. Pair any (or all!) of these ideas at a yoga studio you book on Peerspace. Simply search in your city or town to see what's out there and decide based on a space's vibe and amenities. It's a fun way to bring added value to your workshop, your students, and yourself! Good luck!



Get together somewhere better
Book thousands of unique spaces directly from local hosts.
Explore Spaces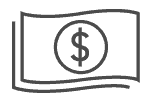 Share your space and start earning
Join thousands of hosts renting their space for meetings, events, and photo shoots.
List Your Space