The 12 Best Boudoir Photographers in Austin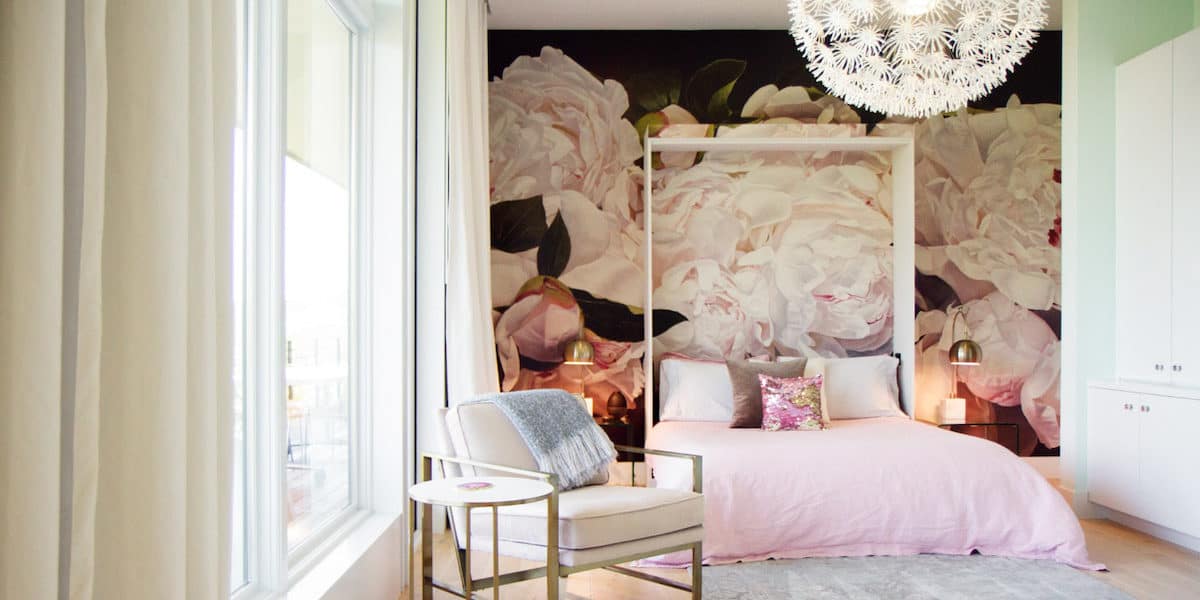 Searching for the best Austin boudoir photographers to create magic with? We get it! At Peerspace, we're all about celebrating self-expression by providing stunning creative spaces that you can rent by the hour. We have hundreds of available spaces in Austin alone, many of which make superb boudoir settings.
For centuries, the nude photograph has been a pinnacle of fine art, from the days of Botticelli to those of Robert Mapplethorpe. These days, the boudoir photography movement is taking over where these luminaries left off. More than simply a nude portrait, a boudoir photo session is a means of embracing who you are at your very core. Ask around, and those who've taken the leap will tell you just how great it made them feel. Thankfully for Texans, there's a host of Austin boudoir photographers who can help you take those first steps. After all, isn't it time you felt like the Goddess you are?
Husband-and-wife duo Bradley and Stephanie Rogers bring the best of both worlds to Austin boudoir photography at their Amorous Boudoir studios.
There are times when two creative heads collide to make something bigger than themselves. For Bradley and Stephanie, that thing was Amorous Boudoir. Both photographers, they each bring a unique perspective to the table; a perspective that shines in their portfolio. With Amorous Boudoir, you won't get a session that erases blemishes or marks. On the contrary, you're getting a session with photographers who understand the beauty in those differences and how important it is they're shown.
With boudoir photography, anyone can be a babe. That's why Elizabeth Adams started her boudoir studios, to inspire women and remind them that they are babes 24/7.
In fact, Elizabeth produces some of the smoothest boudoir photography we've seen. It's also about closeups of curves, delicate lighting, and an unbeatable attitude. Her photographs are fresh and exciting, giving a youthful and fun approach to sexiness and sensuality, regardless of age, sexuality, or skin color. There's a celebratory vibe to her work that we think dovetails beautifully with airy, bright spaces that you can find on Peerspace.
Maternity boudoir is an important art form — arguably more so than regular boudoir, even. And Austin boudoir photographer Danielle Elayne nails it.
Pregnancy is a beautiful thing. It's one of the most intricate, intimate, and powerful things on Earth. But it's not always easy to feel sexy when your ankles are swollen or you can't move without aching. If you don't feel sexy during your pregnancy, a boudoir session might just be what the doctor ordered. Danielle's portraits are artistic and intimate, and as a photographer, she captures her subjects best in the little moments between poses. When they're deeply self-reflective or laughing at bad jokes. That's when the true sexiness shines through.
For over a decade, luxury wedding photographer Kristin La Voie is chasing love to Chicago and back. And that's love not just between couples, but oneself too.
Ask us? Kristin is one of the best portrait photographers in Austin. But she also happens to be incredibly talented when it comes to boudoir photography, too. Showcasing a profound understanding of focus, framing, and vignette, she brings a timelessness to the lens. Kristin's work has been published in dozens of revered publications from Vogue to Cosmopolitan, and we'd readily jump at the chance for a session with her, be it in a moody, rustic home or a slick pro production space.
Julia Vie lives for empowerment. So much so, she started her own boudoir photography studio, Vivian's Muse, in East Austin.
In 2010, Austin boudoir photographer Julia set out to help other women connect with their inner muses. Driven by the idea of the world stripping women of their power to feel good enough, she's since built a forward-thinking, inclusive studio that serves to rectify that using the power of photography. Even if you've never even thought about doing a boudoir shoot yourself, people like Julia ensure you never look back if you decide to take the leap.
When a woman breathes in deeply, the way her body moves can be captivating. It's rare a still photographer can capture that beauty. Natalie Ebaugh does just that.
Natalie's boudoir work is dark and sultry, relying heavily on the natural shadows and highlights created by natural surroundings. With crisp attention to detail and the ability to capture everything from the luscious curve of a breast or the light dimples of Venus at the base of a spine, her boudoir sessions display the finest of artistry. Indeed, Natalie's photographs are as soft and delicate as their subjects, no matter their age or body shape. She's one of the best boudoir photographers in Austin, which thankfully also happens to be home to some of the coolest ultra-hip rental spaces to shoot in anywhere in the country.
Jane of all trades, Jessica Roop is a hair and makeup artist as well as the extremely talented lens behind Jessica Roop Beauty & Boudoir.
Booking a boudoir session is a big deal. Many times, you show up as you are. Choosing a studio that also has makeup artists and hair stylists can make all the difference, especially if you're nervous about your first shoot. Jessica works alongside an all-female team who make sure each shoot feels like a glossy magazine. Experienced across the board, Jessica coaches each of her models through the shoot, ensuring they look as beautiful as she knows they can be.
Owner and lead photographer of Speak Photography, Solange Phillips shoots solo and couples boudoir in Texas and Virginia. There are plenty of reasons to love Solange's photographs. One of the strongest is her ability to capture her subjects. Whether their faces are visible or not, you get a sense of who they are in every single shot. Bodies of all shapes and sizes can be sexy. Humans are inherently sensual, and it's with artforms like boudoir that we reclaim it.
Although she shoots in black and white as well as color, there's something about the cool tones in her monochromatic work that speaks to us without words. She's a great example of what makes the Austin boudoir photography scene a special and exciting one. We'd also recommend you check out some of the city's more offbeat spaces, like this witchy mysticism and dance studio, which is absolutely perfect for boudoir shoots.
With In My Boudoir, photographer Linsey Thorne is bringing modern, authentic boudoir to the ATX masses. There's a reason many boudoir photographers are women. Most women are brutally aware of the difficulties that come with accepting themselves. Photographers like Lindsey take that and put it into their art. It's a medium that excels in projecting self-care and self-love, something everyone can use from time to time, no matter what they look like.
Lindsey's photographs are as inspirational as why she takes them. And we're as crazy for her high-contrast black and whites as we are her more classic, vintage-style portraits. She's doing some of the best boudoir photography in Austin, and we can't wait to see what she does next.
Kara Marie Trombetta excels in shooting tasteful, delectable black and white portraits. Monochromatic boudoir photography is her specialty. In fact, all you need to do is glimpse at her portfolio to see it's her calling. Falling in love with boudoir as a result of a sexy photoshoot for a friend, her art has blossomed into something greater than herself. She knows how her photography makes women feel about themselves, and it's a knowledge that can only keep her adapting and persevering to any photographic situation.
Over the years, she's photographed over 4,500 women, all of whom leave her studio feeling sexier and more confident than ever. Book her and marvel at just how much a photographer's depth of experience can affect the final photos.
Owner and lead photographer at Inspire Boudoir Austin, Laura Kay Saucedo, is an Austin native who loves celebrating women and the outdoors.
Her Austin boudoir photography stood out to us for its colorful, fun, and enticing nature. Oh, and many of her shoots take place literally in nature, with fields, streams, and waterfalls providing elegant, goddess-like settings. If your boudoir dream shoot involves beautiful hair and makeup, sexy lingerie, and a whimsical outdoor setting, contact Laura ASAP.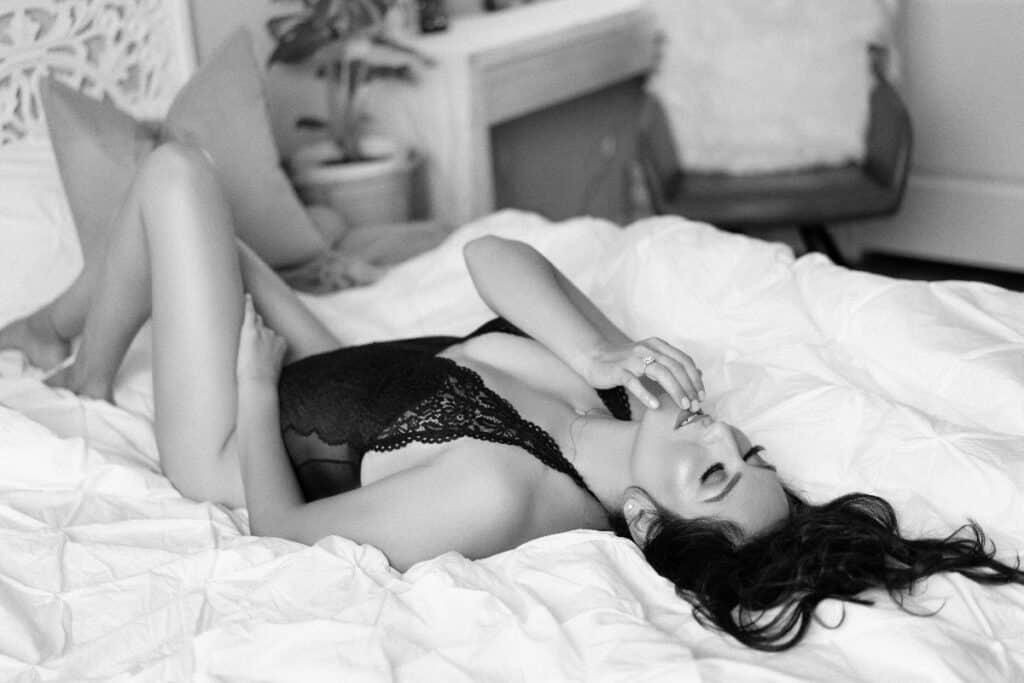 The first photograph we saw by award-winning photographer Chris Reynolds served film grain precisely the way it should. From there, we became obsessed. Lifelong photography enthusiast, it was memories that drew Chris to the medium. As a lot of photographers can identify with, the chance to capture moments of time that are so flimsy was a big drive for him. While photography escaped for a while, once they connected again, there was no stopping him.
He's studied under some of Austin's best photographers, working to develop his portraiture into more than simply lasting memories. With Art of You Boudoir, he's been able to connect people with not only who they are, but who they want to be. His work is a wonderful example of the kind of art the best boudoir photographers in Austin are out there doing every day.
Tara Welch is an acclaimed Austin portrait photographer who dabbles beautifully in boudoir. We love her classic style that is both deeply sensual and colorful, with a good mix of monochrome and bright hues throughout her portfolio.
As with her classic portraits, Tara's boudoir subjects look like they're having a great time, letting loose and being themselves. This speaks to her gift as a photographer who can take a possibly awkward encounter and turn it into pure sunshine and radiance.
Austin boudoir photographers rely on Peerspace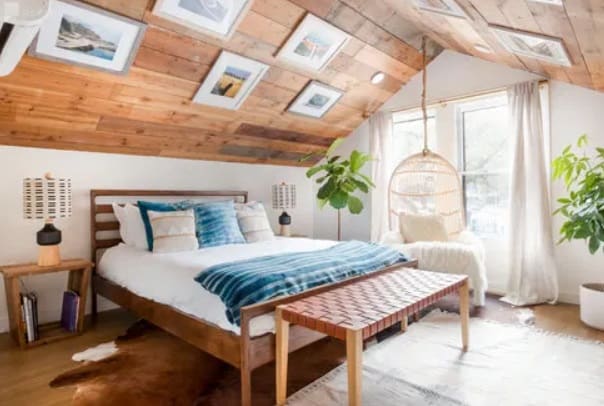 An endless well of awesome photoshoot ideas and exciting locations, Austin is packed with opportunities. Whether you're looking to shoot your first boudoir session or antsy to get back in front of the camera, this curated list of Austin boudoir photographers should help you out. Just don't forget to show us what magic you come up with by tagging it with #MadeInPeerspace — we can't wait to see it.

Get together somewhere better
Book thousands of unique spaces directly from local hosts.
Explore Spaces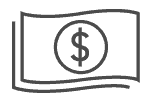 Share your space and start earning
Join thousands of hosts renting their space for meetings, events, and photo shoots.
List Your Space